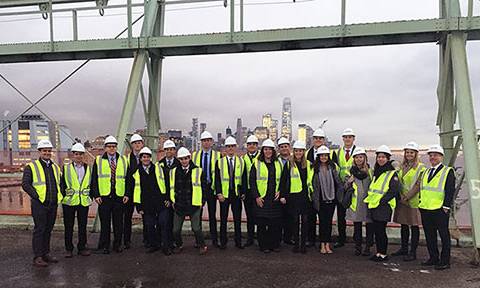 Learn about career options, see different environments and organizational cultures from the inside-out, and network with alumni.
Career Services, the Center for Leadership and Student Involvement, the Center for Outreach, Volunteerism, and Education, and Colgate's Professional Networks provide opportunities for students to travel to major metropolitan areas to learn what the work place looks like from our very own alumni in the industry. 

Past trips have traveled to:
New York City (finance, marketing, real estate)
Boston (bio-technology/pharmaceutical firms)
Washington, D.C. (common good and non-profit)
For more information, contact Chelsea Lehmann, Assistant Director of Alumni Engagement in Career Services.