SophoMORE Connections is an exclusive career conference offered to second-year students during winter break.
Career Services looks forward to welcoming students for Sophomore Connections on January 20–21, 2023.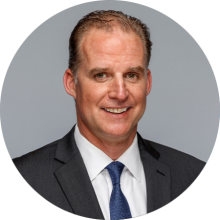 Sophomore Connections is a two-day event specifically for sophomores. Engage in workshops, alumni panels, and networking events to identify and explore your career areas of interest. We're bringing in our best resources to help you think about the most pressing questions you're facing.
This year's keynote speaker is Craig Dehmel '90, executive vice president and head of global distribution at IMAX Entertainment. He is a Philadelphia, Pa., native with a BA in history from Colgate University and an MBA in entertainment management and strategy from the Anderson School at UCLA.
The event, food, and housing are provided for all sophomore students who register and attend.
Registration for 2023 Sophomore Connections is now closed.
Ranissa Adityavarman '16, foreign service officer, U.S. Department of State
Atit Amin, CFA '08, principal, Pivot Investment Partners
Jake Anderson '07, AVP, Heitman
Nahla Azmy '87, senior vice president, investor relations and financial communications, Li-Cycle Holdings
Imani Ballard '18, content curator, Tubi
Courtney Bassett '05, director of museum development, Colby College
Story Bellows '01, managing partner, Cityfi
Jeremy Bennett '09, director of intergovernmental affairs, Virginia Association of Counties
Steven Bosak '90, principle and senior consultant, DesignThinkers Group
Amanda Bradshaw '06, senior manager, people operations, Great Expectations
Kendra Brim '11, Sr., diversity and inclusion business partner, Tesla
Jane Brogan '02, disaster recovery program director, APTIM
Taylor Buonocore-Guthrie '08, speaker, facilitator, business owner, self-employed
Tim Burkly '10, co-founder and CEO, Interclear
Lauren Casella '16, senior manager, Amex offers and business insights, American Express
Alison Charles '11, director of product marketing, Help Scout
Spencer Charles '11, product operations manager, Google
Minki Chatterji '89, program officer, National Institute on Aging
Bob Connelly '84, adjunct professor, American University
Sean Connolly '90, EVP, chief operating officer, Castle Connolly Private Health Partners
Eli Cousin '20, deputy national press secretary, Democratic Senatorial Campaign Committee; incoming press secretary, U.S. Senator Jon Tester
John Dabney '92, senior vice president, counsel, Paramount Global
Jordi Dalmau '17, leasing director, Raider Hill Advisors
Craig Dehmel '90, EVP and head of global distribution, IMAX Entertainment
Christopher Donnelly '15, QC analytical chemist, PharmaCann
Robert Dorf '80, principle, self-employed
Sheila Dunne '20, president, Dunne Goodwin
Larry Durland '02, flight nurse, Children's Hospital of Philadelphia
Ishir Dutta '17, PhD candidate, Massachusetts Institute of Technology
Ahmad Emad '13, senior data scientist, Google
Jeff Embree '98, first vice president, Morgan Stanley
Liam Emmart '19, software engineer, BlackBoiler
Molly Emmett '12, senior data scientist, Atrium
Nick Freud '15, co-founder, CampusReel
Karl Fries '10, quantitative investment analyst, Arjuna Capital
Veronica Genco '11, head of campaign intelligence, Spotify
Ashley Grove '04, director of talent acquisition, Vail Resorts
Bart Haggerty '98, deputy chief clerk, Board of Elections in the City of New York
Zac Hamilton '18, medical student (M2), University of Illinois College of Medicine at Chicago
Chrissy Hart '05, director of policy and advocacy, Together for Girls
Brianna Johnson '19, optical production engineer, ASML
Greg Kafaf '12, associate director enterprise strategy, Novo Nordisk
Amanda Martin Katz '10, artist and writer, self-employed
Fred Klein '96, chief content officer, Peloton Interactive (retired)
Scott Konicki '10, mathematical statistician, U.S. Census Bureau
Jared Lampal '21, senior business analyst, MarketBridge
Courtney Lane '00, principal, Synapse Energy Economics
John Langan '84, chair, Barclay Damon
Sandy Li '10, co-founder and CEO, Pikelane
Dr. Jolanta Macdonald '96, pediatric dentist, Children's Dentistry of Northborough
Dr. Krystle McLaughlin '06, assistant professor of chemistry, Vassar College
Jack Metelski '15, vice president, First Republic Bank
Nicole Metelski (Hawkins) '14, occupational therapist, New York-Presbyterian Hospital
Jordan Miller '20, investment banking analyst, Barclays
Michael Miller '12, senior business operations manager, Robinhood Markets
Sarah Miller '07, upper school classics teacher, Gilman School
Oliver Moe '19, coordinator of student-athlete success and leadership, Arcadia University
Charles "Chip" More '10, senior associate, Alston & Bird
Mark Moyer '86, founder, Win Again
Aqil Nabi '17, mental health specialist, OntrackNY
Sally Ngoje '19, founder, Maua Organics
Britty O'Connor '12, owner, Flour and Salt and Martha's on Madison
Elizabeth Oblinger '10, manager, Government Relations, eBay
Sabrina Odierno '20, analyst, business strategy, New York Yankees
Kira Palmer '19, development officer, City of Cincinnati
Graham Partner '09, director, BMO Financial Group
LeRoy Potts, Jr. '85, chief, Department of Homeland Security, U.S. Citizenship and Immigration Services
Dr. Allison Ramsey '01, allergy immunology physician, Rochester Regional Health
Emily Rawdon '10, vice president, consulting, Two Circles
Cortney Ahern Renton '10, executive director, CitySeed
Katie Roberts '01, vice president, regulatory assurance, Longenecker & Associates
Will Robinson '01, dean of admission and financial aid, St. Andrew's School
Dr. Rob Rollins '92, senior director-oncology strategy and external evaluation, Pfizer
Meg Ryan '16, associate director of environmental sustainability, Ciena Corporation
John Sanders '00, senior director, Merck
Sydney Schultz '19, program coordinator, Council on Foreign Relations
Jon Sendach '98, executive director, North Shore University Hospital, Northwell Health
Clarissa Shah '10, director, legal, LinkedIn
Tushin Shah '10, general counsel and chief operating officer, Wrigley Management
Ted Sholl '13, manager, Deloitte Consulting
Micky Silverman '14, strategy manager, Deloitte Consulting
Gretchen Swarr '07, research associate II, Woods Hole Oceanographic Institution
Zack Tenner '20, medical student, NYU Long Island School of Medicine
Chris Torell '90, area environmental manager, Heidelberg Materials
Carolina van der Mensbrugghe '10, associate director, NYU School of Law
Carly Weil '10, vice president, American Express
Emily Witt '98, managing director, Whistler Partners
Sam Wittmann '20, analyst, asset management, AWH Partners
Scott Worden '96, director of Afghanistan and Central Asia programs, U.S. Institute of Peace
Sean Young '97, VP, Integrated marketing solutions lead, Deloitte Digital
John Zaccario '90, president, GSN, Sony Pictures Television
Robert E. Aberlin '66, director of arts outreach, Poly Prep Country Day School
Julie Brown Ackerman '93, owner, Nourish
Patricia Apelian Aitken '76, principal, Westgate Partners
Johanna R. Ames '98, owner and president, Ames Linen Service
Lawrence G. Arnold '63
Brooke S. Beck '94
Christie E. Bonilla '06, team manager, sales and relationship, Bloomberg
Keith L. Brooks '01, founder and chief executive officer, The National Fellowship for Black and Latino Male Educators
Robert P. Burke '85, Managing Director -Mackey Shields
Dr. Becky Bye '02, associate general counsel, Cue Health
Thomas R. Campbell '00, managing member and founder, Thorobird Companies
Paul H. Cascio '83, owner and consultant, 3S Advisors
Sarah L. Cave '95, U.S. magistrate judge, U.S. District Court, Southern District of New York
Melissa J. Coley '79, director, media and communications northeast division, CBRE
Chad E. Cooley '00, managing partner, AWH Partners
Jocelyn B. Donat '88, senior vice president, Church Pension Group
Theresa D. Egler '77
Charles S. Fox '70
Kate S. Freedman '05, director of operations, Milestone Democratic School
Christine C. Gallagher '83, managing director, Truist Securities
Alvin Glymph '91, vice president strategic partnerships, United Way of Greater Atlanta
Denny Gonzalez '13, director of diversity, equity, and inclusion, Barrie School
Susan L. Becker Gould '03, deals people leader, PricewaterhouseCoopers
Lauri C. Hadobas '77
Elizabeth A. Hartman '80, president, Hartman-On-Hudson
Francis J. Hearn Jr. '86, advisor and chief operations officer, Diamond Performance Lab
Susan Horwitz '76
Mari C. P. Jones '09, president, Emeritus Vineyards
Cara A. Lawler '05, director of advancement, Pingree School
Sonya Lee-Chung '85, chief operating officer, JUJA Active
Joseph A. Leo '01, executive vice president, Etico Partners
Tinofara O. Majoni '13, analyst intern, Trian Fund Management
Dr. Rodney A. Mason, Jr. '06, pastor of discipleship and assimilation, Berean Christian Church
Michael D. Milone '78
Christopher L. Nulty '09, director, corporate communications and public affairs, Airbnb
Jean-Pierre Paquin '96, partner and head of investment management, Brown Brothers Harriman
Charles A. Parekh '97, managing director, Duff & Phelps
Jane N. Porter '74, president, Alexandria Textiles
Dr. Denniston M. Reid, Jr. '94, co-chief executive officer, chief schools and innovation officer, Excellence Community Schools
Allyson E. Riemma '11, litigation associate, McDermott Will & Emery
Tal-ee E. Roberts '01, partner and co-founder, Gear Institute
Carole H. Robinson '83, chief communications officer, BuzzFeed
Dena E. Robinson '12, trial attorney, U.S. Department of Justice
Andrew S. Roffe '68, attorney and partner, Robinson & Cole
Per A. Sekse '78, chief executive officer, Presidium Innovations
James C. Silas '06, vice president, North America, Chubb
James A. Speight IV '14, associate director, Harris Philanthropies
Christopher P. Vogelsang Jr. '11, media production consulting, North Water Partners
Kurt L. Wright '81, chief executive officer, Quadrant Real Estate Advisors
Kevin A. Zimmerman '90, managing director, Monticello Associates
Friday, January 20
Check-In: 1:30–3 p.m., 213 Benton Hall
Professional Headshots: 1:30–3 p.m.
Kick-Off Session: 3–3:30 p.m.
Networking 101 Skill-Building Session: 3:40–4:20 p.m.
Networking Warm-Up with Taylor Buonocore-Guthrie '08: 4:30–5 p.m.
Keynote Dinner with Craig Dehmel '90: 5:15–6:45 p.m.
Saturday, January 21
Breakfast and Late Check-In, 8 a.m., Frank Dining Hall
Alumni Industry Panel One: 8:30–9:20 a.m.
Alumni Industry Panel Two: 9:30–10:20 a.m.
Facilitated Networking: 10:30–11:50 a.m.
Lunch: 12–12:50 p.m.
Finding an Internship: 1–1:50 p.m.
Alumni Industry Panel Three: 2–2:50 p.m.
Networking Receptions: 3–3:45 p.m.
Arrival and meals
Students who have registered for SophoMORE Connections may move back into their residence halls beginning on Thursday, January 19. Frank Dining Hall will be open Thursday for lunch and dinner (11 a.m.–2 p.m. and 4–8 p.m.) and throughout the day on Friday and Saturday (8–10 a.m., 11 a.m.–2 p.m., and 4–6:30 p.m.). A catered dinner will be provided Friday evening, and lunch from Hamilton Eatery will be available Saturday as part of the program. 
Check-in
SophoMORE Connections check-in will be Friday, January 20 from 1:30–2:45 p.m. in Benton Hall. The first program session will begin promptly at 3 p.m. in Alumni Memorial Chapel. Students arriving late may check in at Frank Dining Hall on Saturday morning.
Professional headshots
Headshots will be offered on a first-come, first-served basis during check-in. You can queue in Ho Atrium once you have checked in.
Dress code 
The dress code for Friday will be business casual dress. The definition of business casual can be found in the Career Services Toolkit Dress for Success Guide. The dress code Saturday is Colgate comfortable — wear your favorite University gear and get ready for a full day of learning and relationship building. Be sure to wear appropriate shoes and outerwear as you will be moving between buildings outdoors throughout the program.
What to bring 
Attendees are encouraged to bring a water bottle to take advantage of bottle-filling stations around campus. You should also have a plan to take notes.
Updating your registration
If you are no longer able to attend, please be sure to update your RSVP by emailing internship@colgate.edu. Students who do not attend and have not updated their RSVP will be charged $75 per the registration agreement.
2017
Jamil Jude '09
Artistic Programming Associate, Park Square Theater