Two of Colgate University's Residential Commons will be led by new codirectors, who will begin their three-year appointments beginning this fall 2021 semester.
Ciccone Commons
Named for Trustee Emerita Diane Ciccone '74, P'10 — one of 15 African American women in the University's first fully coeducational class and a founding member of Colgate's Alumni of Color organization —  Ciccone Commons was the first commons launched by the University in 2015. Professor of Psychology Rebecca Shiner and Mark Shiner, associate university chaplain and Catholic campus minister, have served as inaugural codirectors. Beginning this fall 2021, Ciccone Commons' new codirectors will be: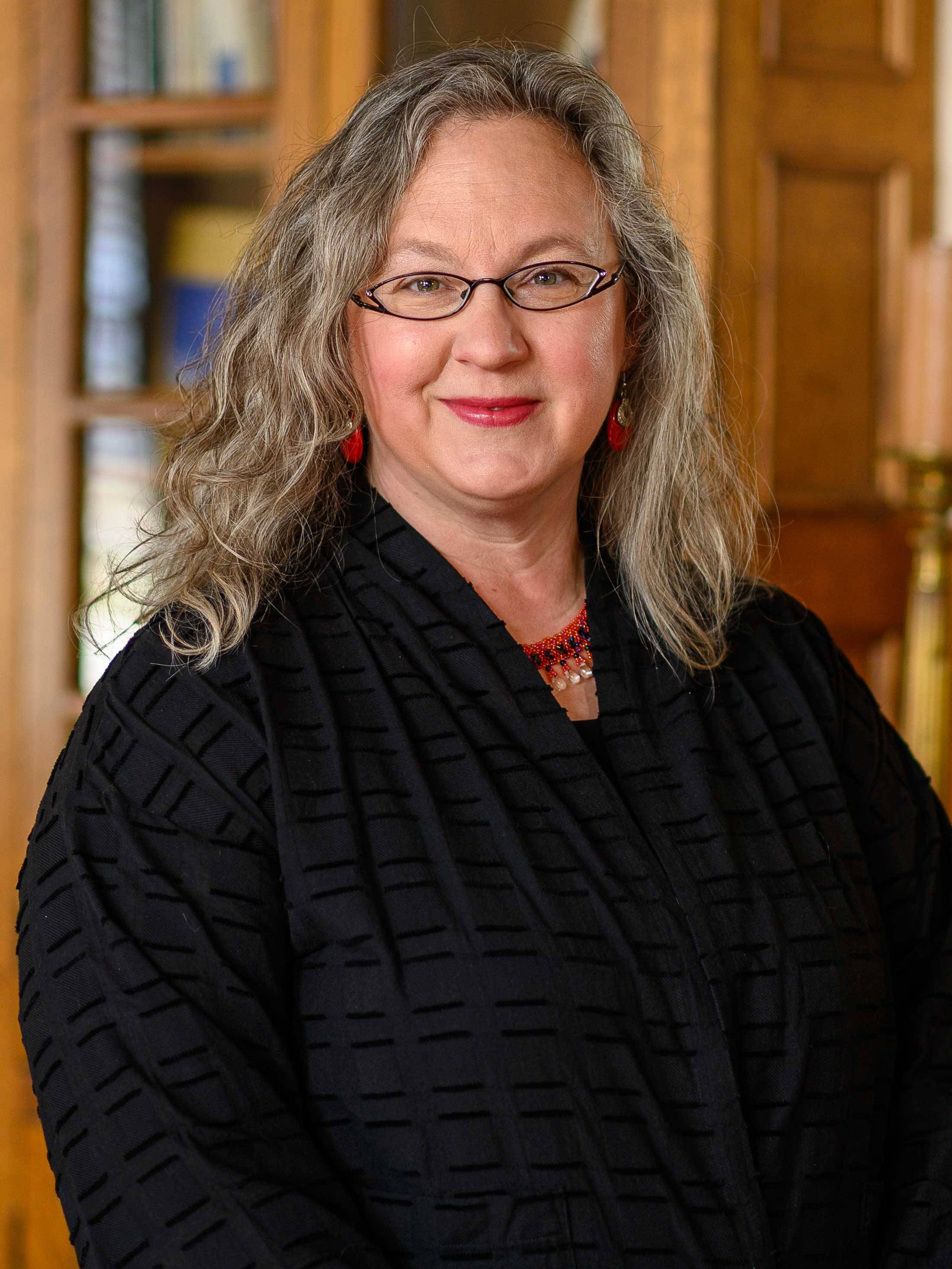 Jessica Graybill, Associate Professor of Russian and Eurasian Studies and Director of the Russian and Eurasian Studies Program
Prof. Graybill earned bachelor's degrees in Russian language and literature and geosciences from the University of Arizona; her MS in geology from Yale, and her PhD from the University of Washington's Department of Geography and IGERT Urban Ecology Program. She joined the Colgate's geography faculty in 2006, pursuing research on climate social science, socio-ecological systems, urban ecology, digital storytelling, and more. In 2020, she was awarded a Fulbright Arctic Initiative to Russia Grant for the project "Connectivity for regenerative sustainability: Linking infrastructure and community wellbeing in the Russian Arctic." This is just one of many research projects that Graybill has pursued with the support of numerous undergraduate research assistants. Meanwhile, she has served terms as university professor for Global Engagements, university professor for First-Year Seminars, university professor for Core Distinction, and Sustainability Council chair.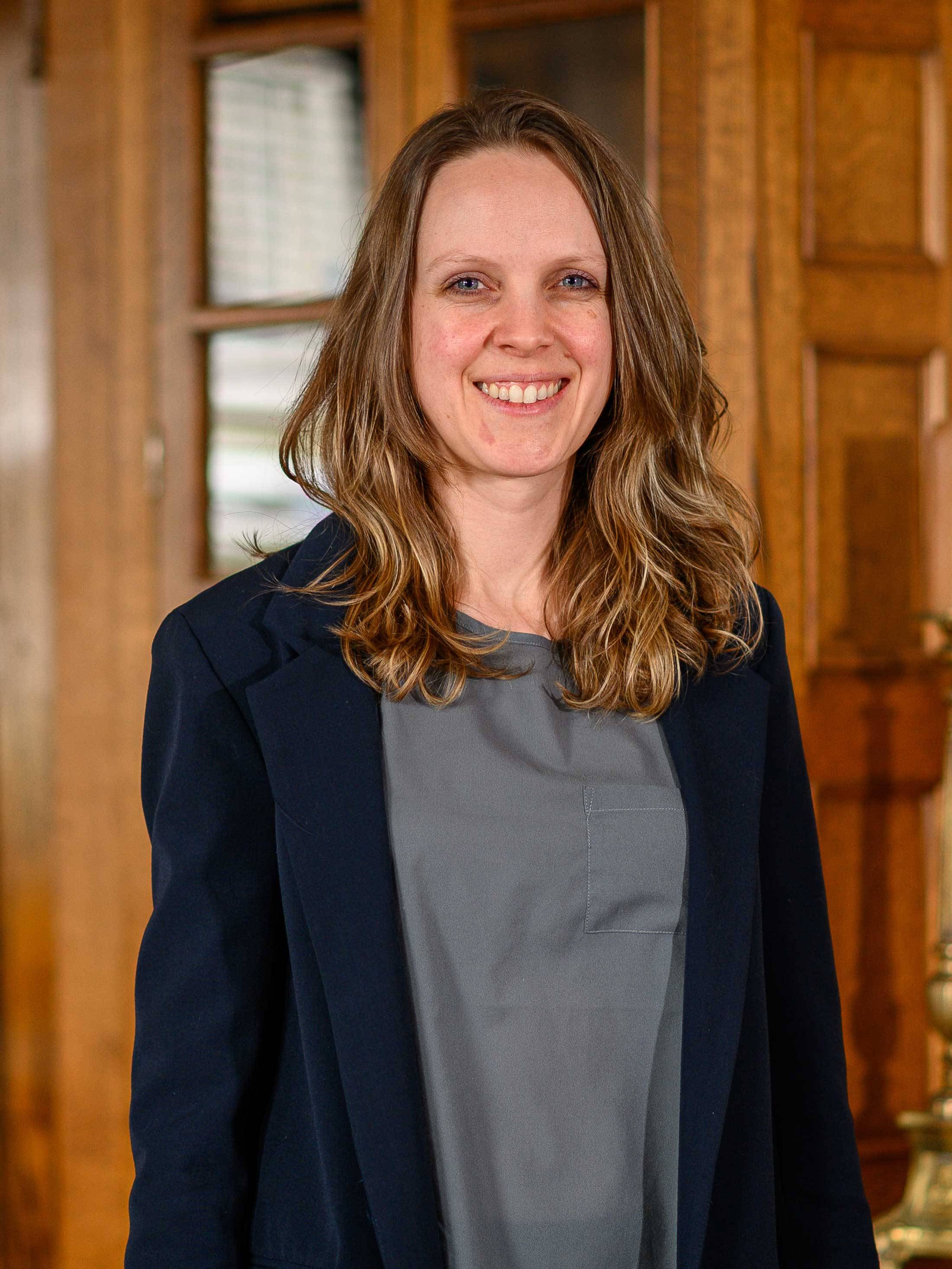 Carolyn Strobel, Director of Thought Into Action
Strobel is a graduate of Mount Holyoke College, with bachelor's degrees in history and French. Following nonprofit work in Ireland, she launched a marketing career with for-profit and nonprofit companies in the San Francisco Bay area, pursuing a series of digital campaigns and strategic initiatives. Her tenure at Colgate began in 2016 in the advancement office, where she was assistant director of alumni relations and then associate director of annual giving. In 2019, she joined the Dean of the College Division as the director of Thought Into Action. Strobel serves on the Dana Programming Group and TIA Advisory Board. She is a founding member of Colgate Hello, and she is chair of the Employee Engagement Group within the Staff Initiatives Group.
Hancock Commons
Founded in 2016, Hancock Commons is named for Gordon Blaine Hancock, the sociologist, pastor, and educator who received his second BA from Colgate in 1919 and a BD in 1920 — one of only two Black students at the University at that time. Associate Professor of History Antonio Barrera and Pilar Mejía-Barrera, senior lecturer in Spanish, have served as inaugural codirectors and will be succeeded by: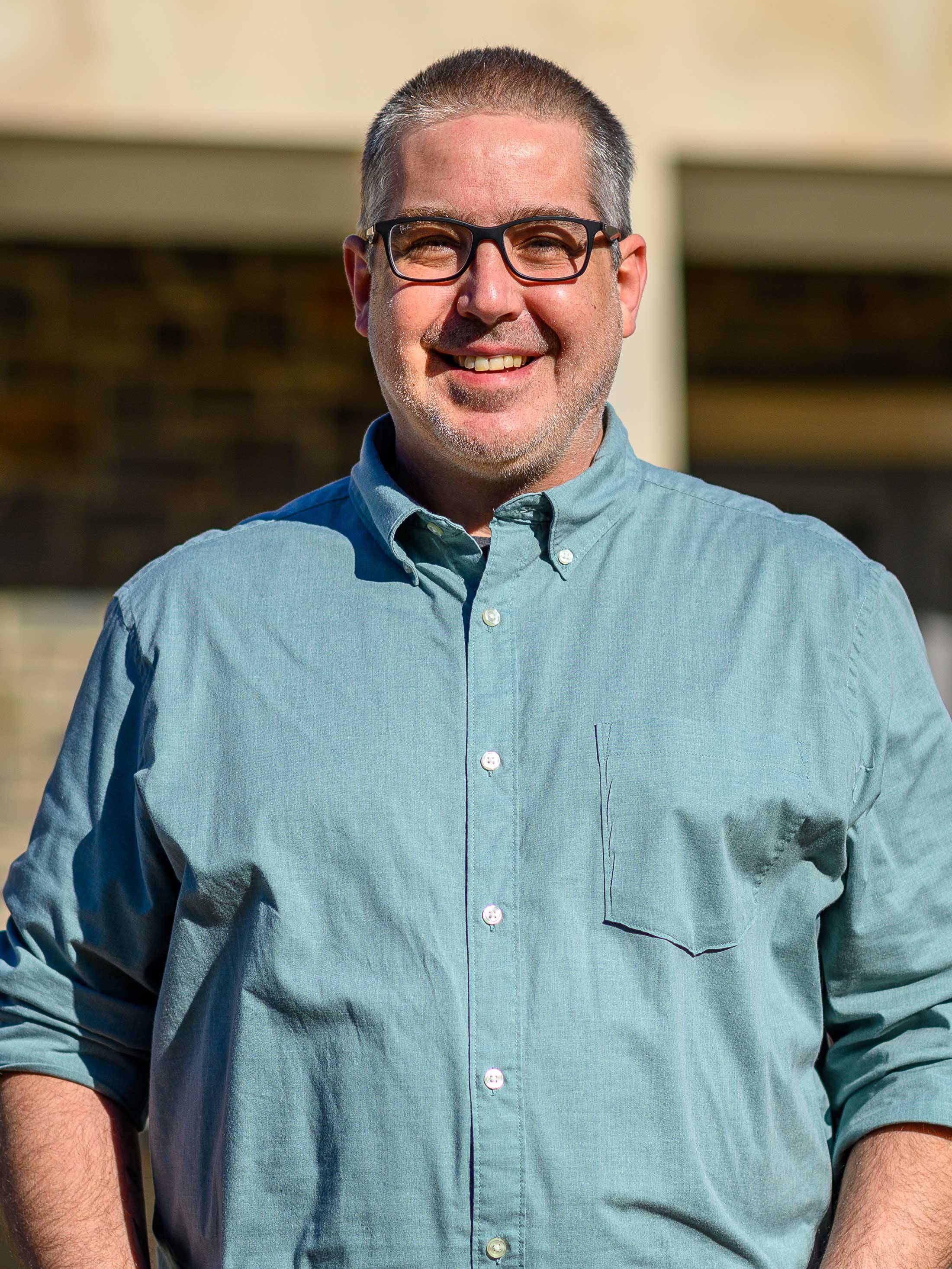 Frank Frey, Professor of Biology and Environmental Studies and Chair of the Department of Biology
Frey earned his BS from Penn State and his PhD in evolutionary biology from Indiana University–Bloomington. He joined the Colgate faculty in 2003 as an assistant professor of biology and added environmental studies to his portfolio in 2009. Through the course of 18 years on campus, he has supervised 90 undergraduate research students on independent projects and served as a faculty adviser to numerous student groups. A former university professor for First-Year Seminars and for Global Engagements, he also served as director of the Office of Undergraduate Studies. Traveling with students abroad, Frey has directed study groups in Manchester, Wales, and Australia, and he has codirected multiple extended study trips to Uganda. Frey is the recipient of several awards, including the Jerome Balmuth Award for Teaching and Student Engagement and Alumni Corporation Distinguished Teaching Award. He was selected by students as Phi Eta Sigma Professor of the Year in 2013.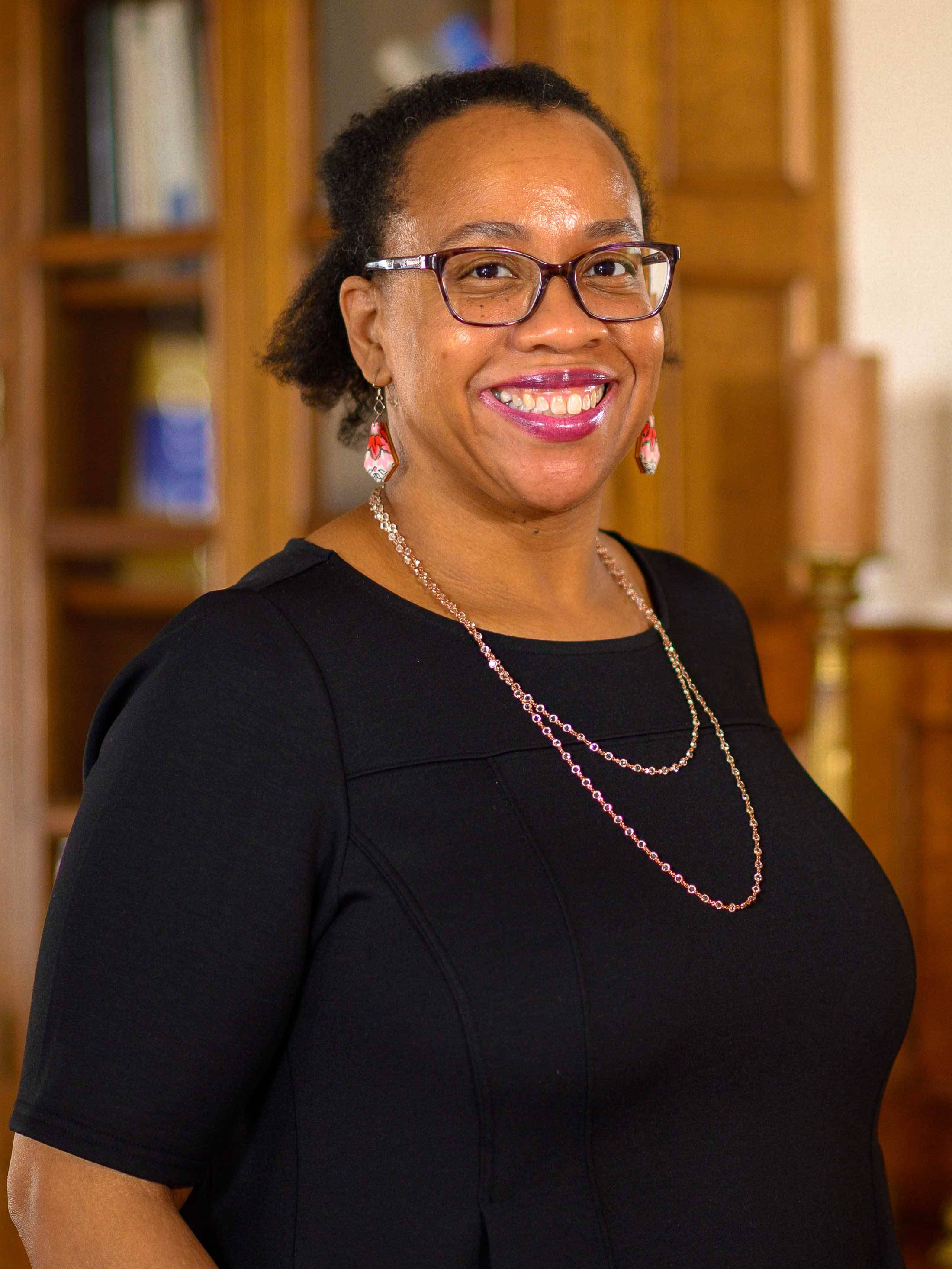 Courtney Young, University Librarian and Professor in the University Libraries
Young earned her BA in English from the College of Wooster and her master's degree in library and information science from Simmons University. Prior to taking over leadership of Colgate's libraries, Young spent more than 15 years in the Penn State University system, rising to become head librarian and professor of women's studies at the Pennsylvania State University–Greater Allegheny Campus. She is a current member of Colgate's Academic Affairs Board and parliamentarian for the Colgate faculty. The author of numerous publications and a frequent presenter at conferences around the world, Young is also past president of the American Library Association (ALA). Currently, she serves as an elected member of the Oberlin Group of Libraries Executive Board and recently chaired the ALA Executive Director Search Committee.
Each first-year student is affiliated with one of four Residential Commons. Codirectors are jointly appointed by the Office of the Provost and Dean of the Faculty and the Office of the Vice President and Dean of the College. With support from residential life staff, commons fellows, and Community Leaders (CLs), they are charged with providing vision and direction for their Residential Commons — environments that promote intellectual curiosity.
"I want to thank Rebecca, Mark, Antonio, and Pilar for their service to the Residential Commons during these pivotal years," said Provost and Dean of the Faculty Tracey Hucks '87, MA'90. "In addition to their traditional duties, they have brought life to a program that will profoundly shape the student experience at Colgate for generations to come."
Colgate launched its Residential Commons system in 2015, embracing a growing body of evidence that shows students thrive when embraced by close-knit communities as they arrive on campus.
"Colgate will continue to be a distinctive liberal arts community, where our students' residential lives are intimately connected to their classroom experiences," says Dean of the College Paul J. McLoughlin II. "That is why The Third-Century Plan called for the completion of the Residential Commons system among its first initiatives. Learning has no boundaries on this campus. I want to thank Jessica, Carolyn, Frank, and Courtney for their leadership and commitment to this vision — for advancing a program that is so pivotal for the University and, more importantly, for our students."