Family Weekend offers opportunities for students and their loved ones to spend quality time together enjoying campus and community.
Registration
Attendance at Family Weekend is free; however, registration is required.
Check-In
All visitors will be required to check in upon arrival to provide COVID-19 documentation verification (information below). You will receive a bracelet that will grant access to events. The check-in tent will be in the Case-Geyer Library parking lot.
Hours
Friday Noon—7:30 p.m.
Saturday 8:00 a.m.—Noon
Colgate Together: Public Health Guidelines
At the check-in location, guests* will be required to provide a valid photo ID and one of the following documents:
Proof of complete COVID-19 vaccination with the Moderna, Pfizer, or Johnson & Johnson vaccine — at least two weeks after a second dose of the two-dose Moderna or Pfizer vaccine or the single-dose J&J vaccine (a copy or image of your CDC-issued vaccination card or NYS Excelsior Pass),
Positive COVID-19 test, dated between 14 and 90 days prior to checking in on campus,
Negative PCR test, taken no earlier than 72 hours prior to check-in, or
Negative antigen test, taken no earlier than 24 hours prior to check-in.
Testing documentation must include:
Name
Birth Date
Type of Test
Date of Test
Test Result
Upon providing documentation, guests will be issued a bracelet that will serve as their 'passport' for all weekend events.
*Guests under the age of 12 will not be required to provide documentation.
Any attendees two years of age or older from outside the campus community who are not vaccinated for COVID-19 will be required to wear a face covering while indoors and in any outdoor setting where physical distancing cannot be maintained. 
Colgate's face covering policy is subject to change at any time based on current public health conditions, and guests will be expected to adhere to the policy.
Campus guests who are ill (including but not limited to symptoms commonly associated with COVID-19 and other communicable diseases), regardless of vaccination status, must cancel their visit.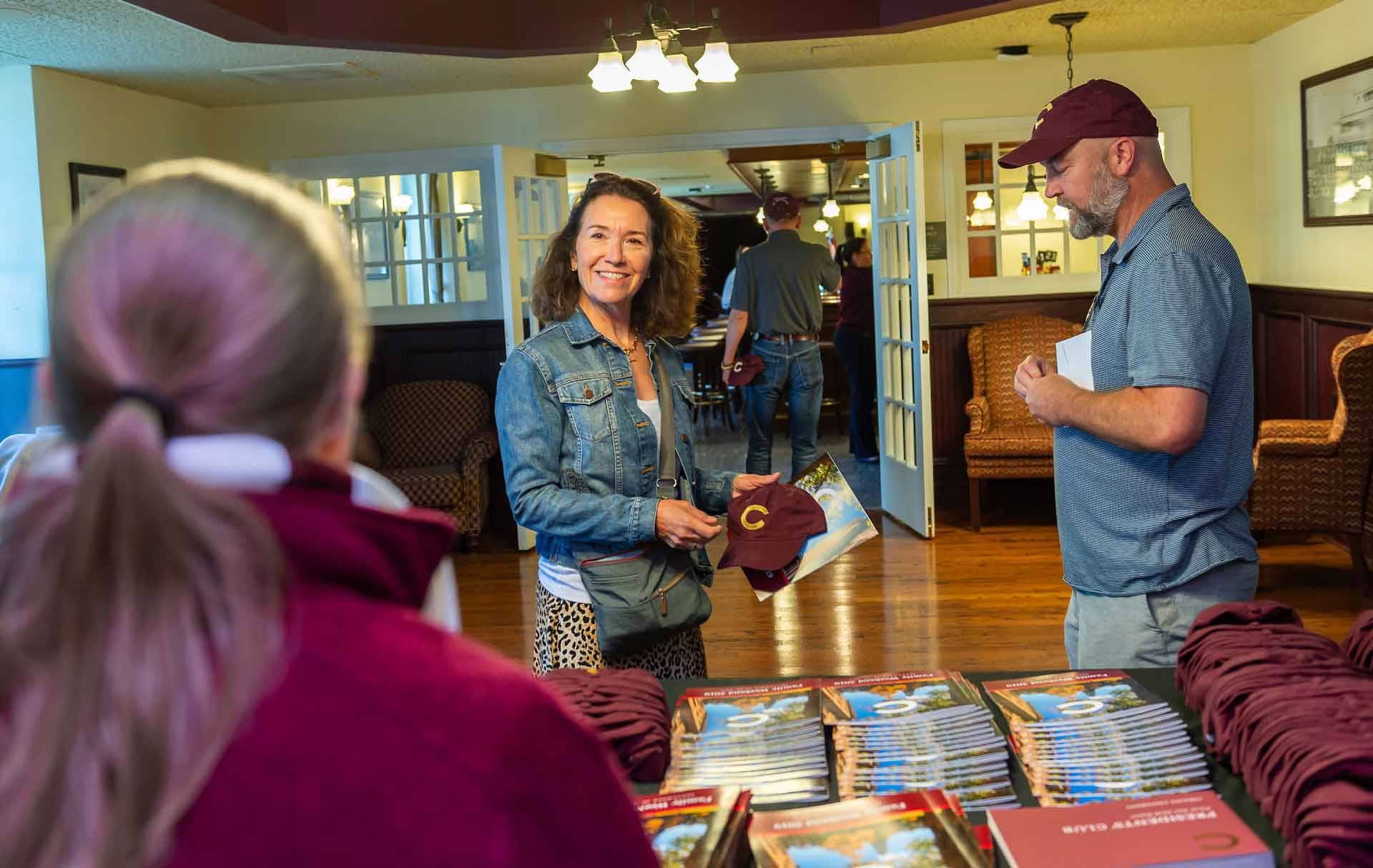 Family Weekend Welcome Center in Donovan's Pub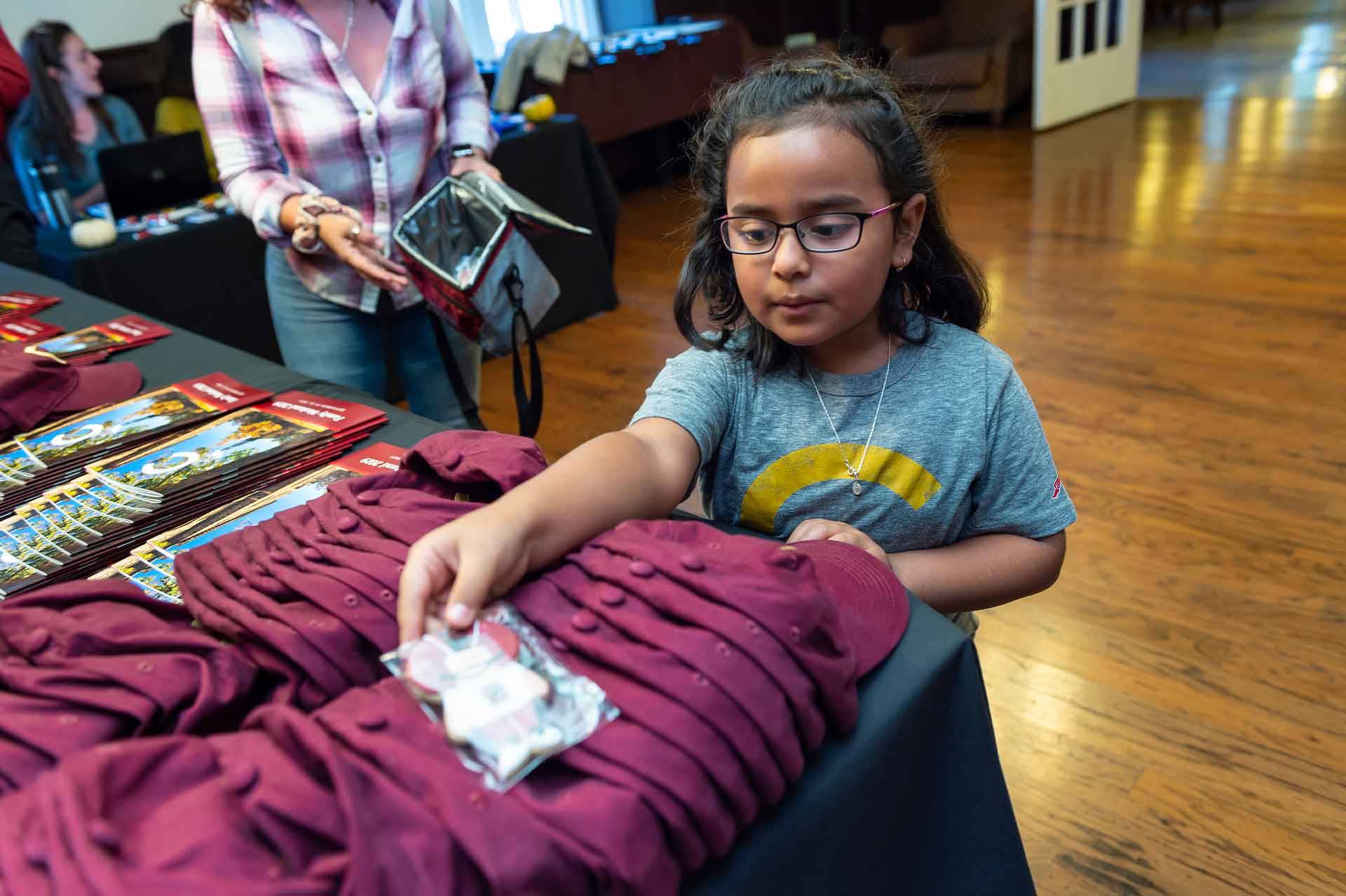 Family Weekend Welcome Center in Donovan's Pub
Grateful greeting at the Family Weekend Barbecue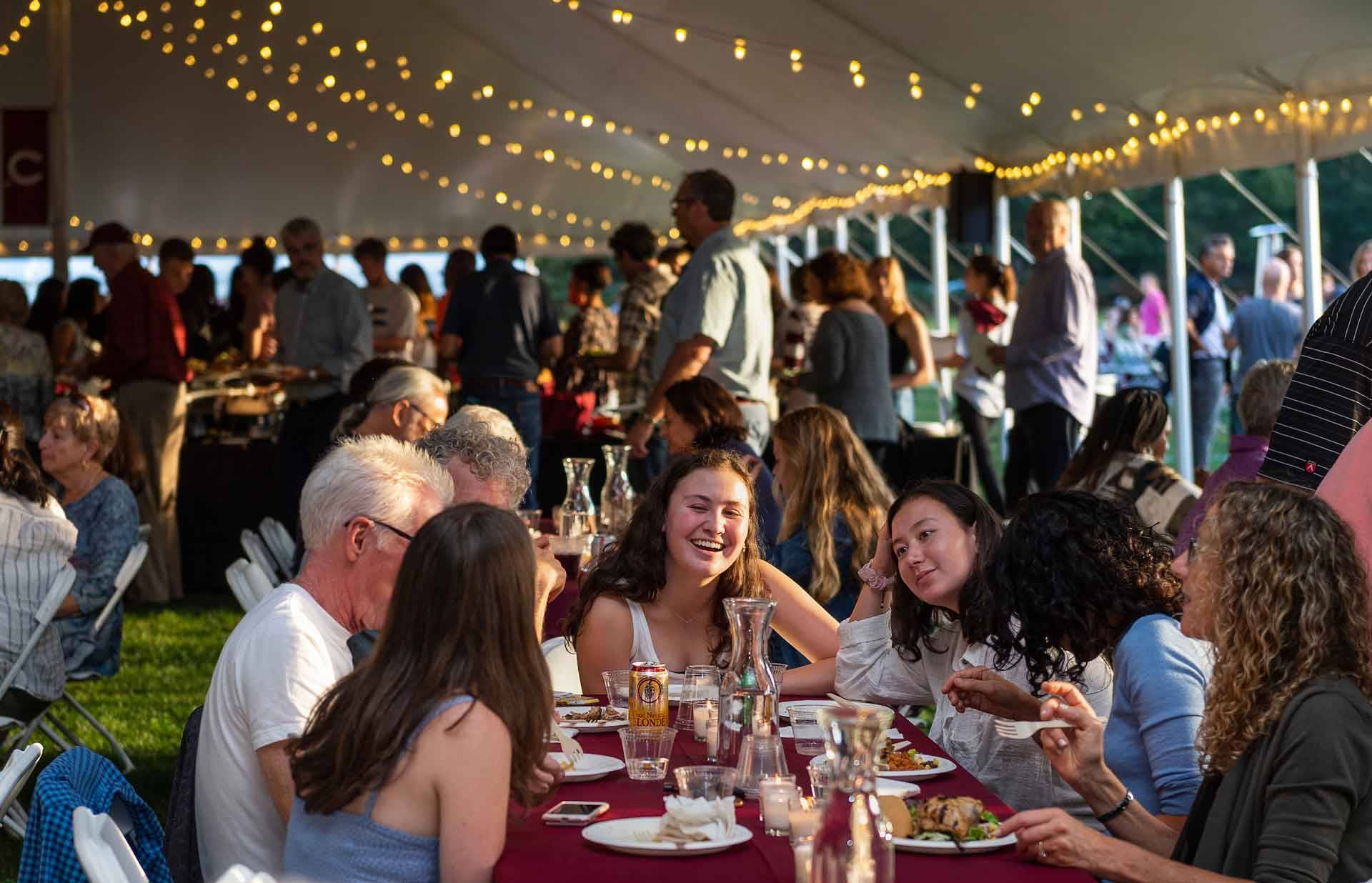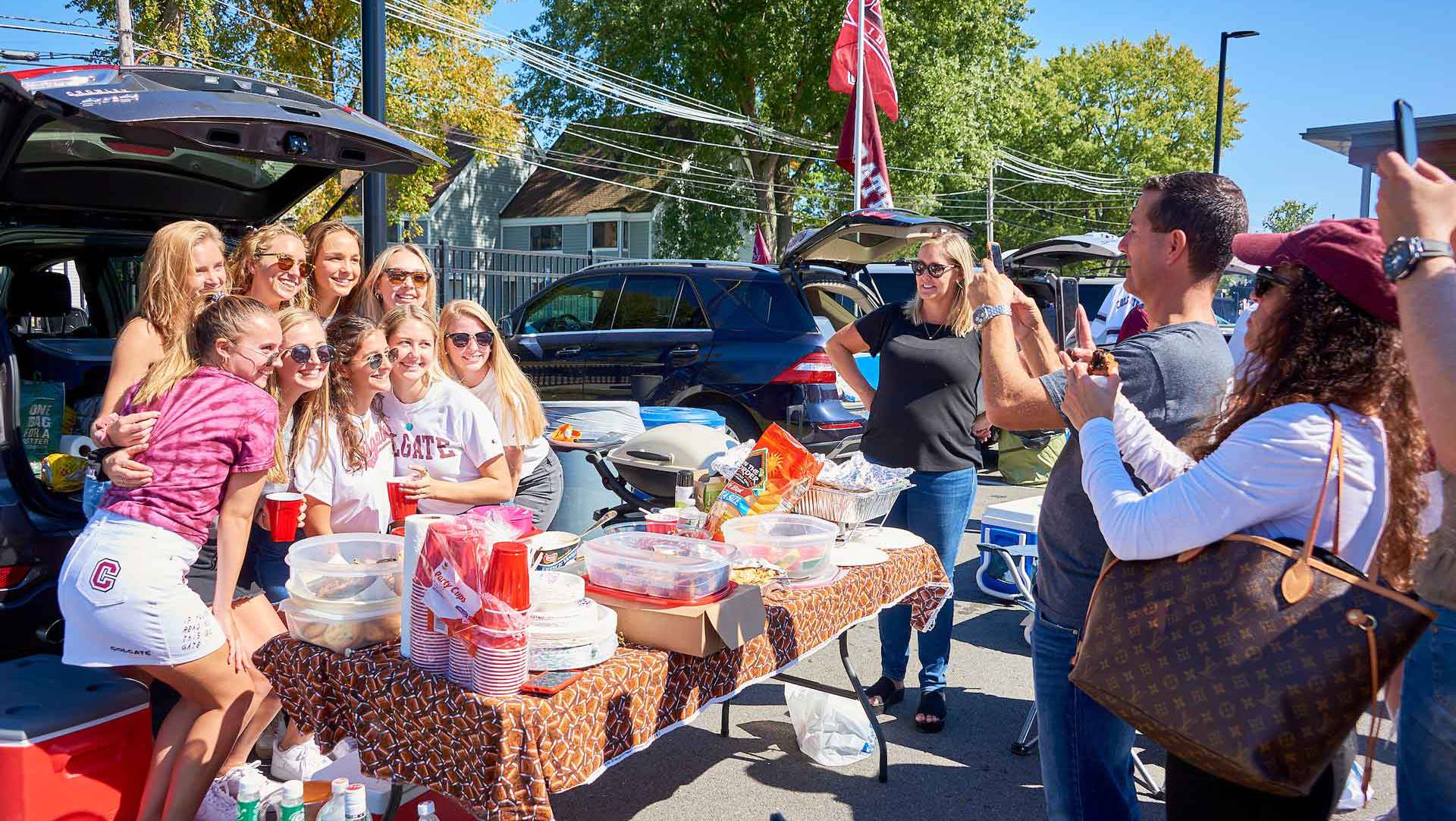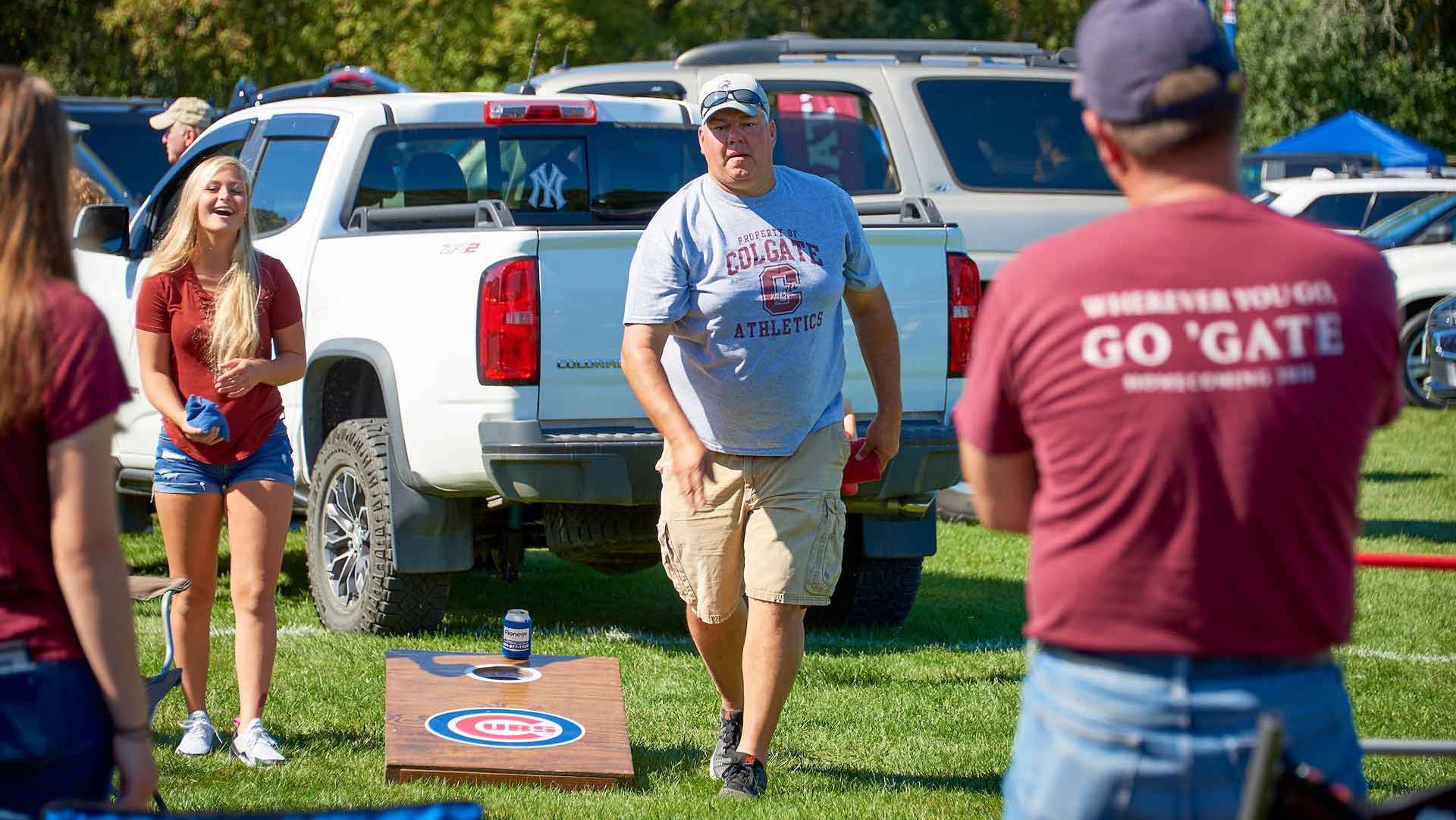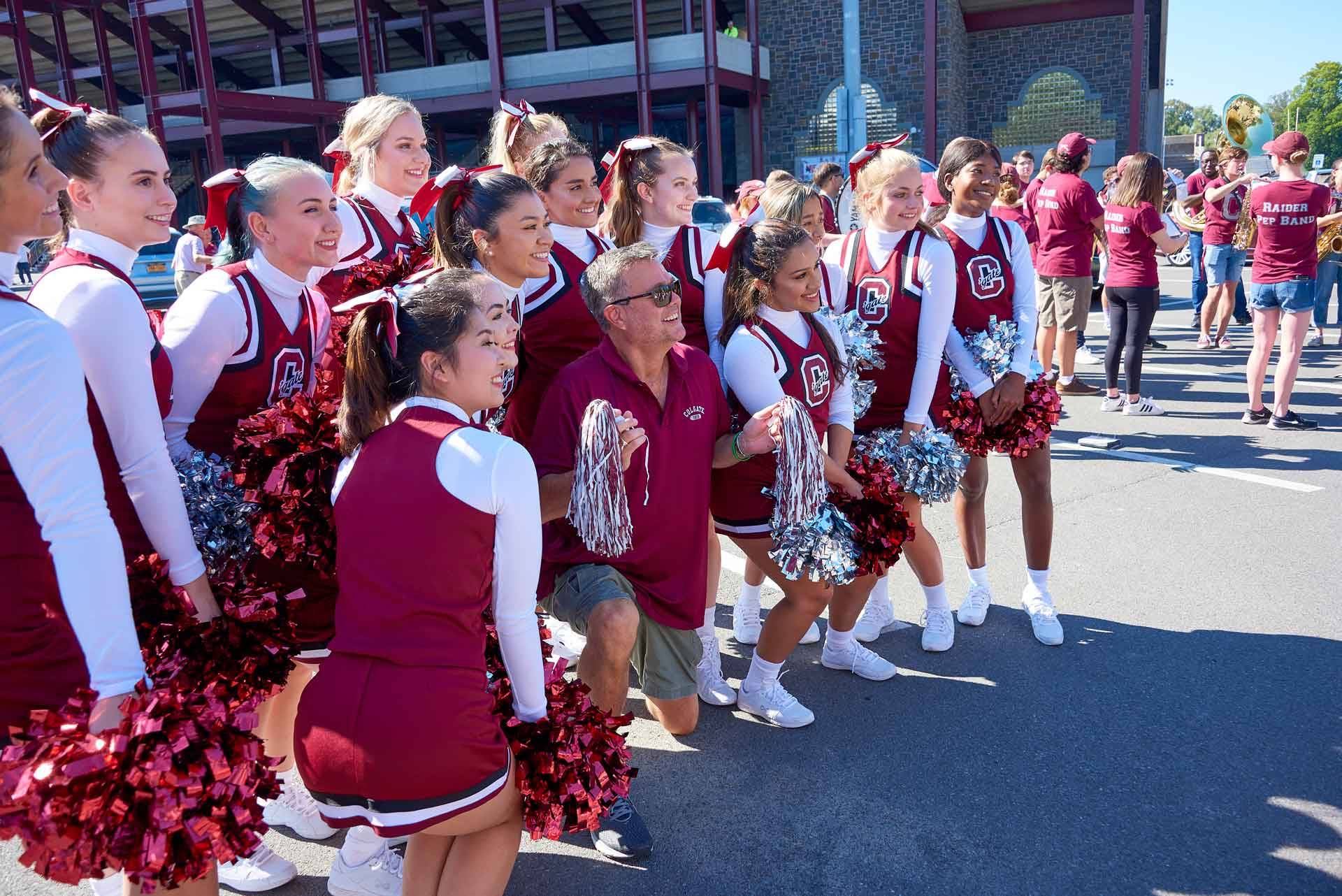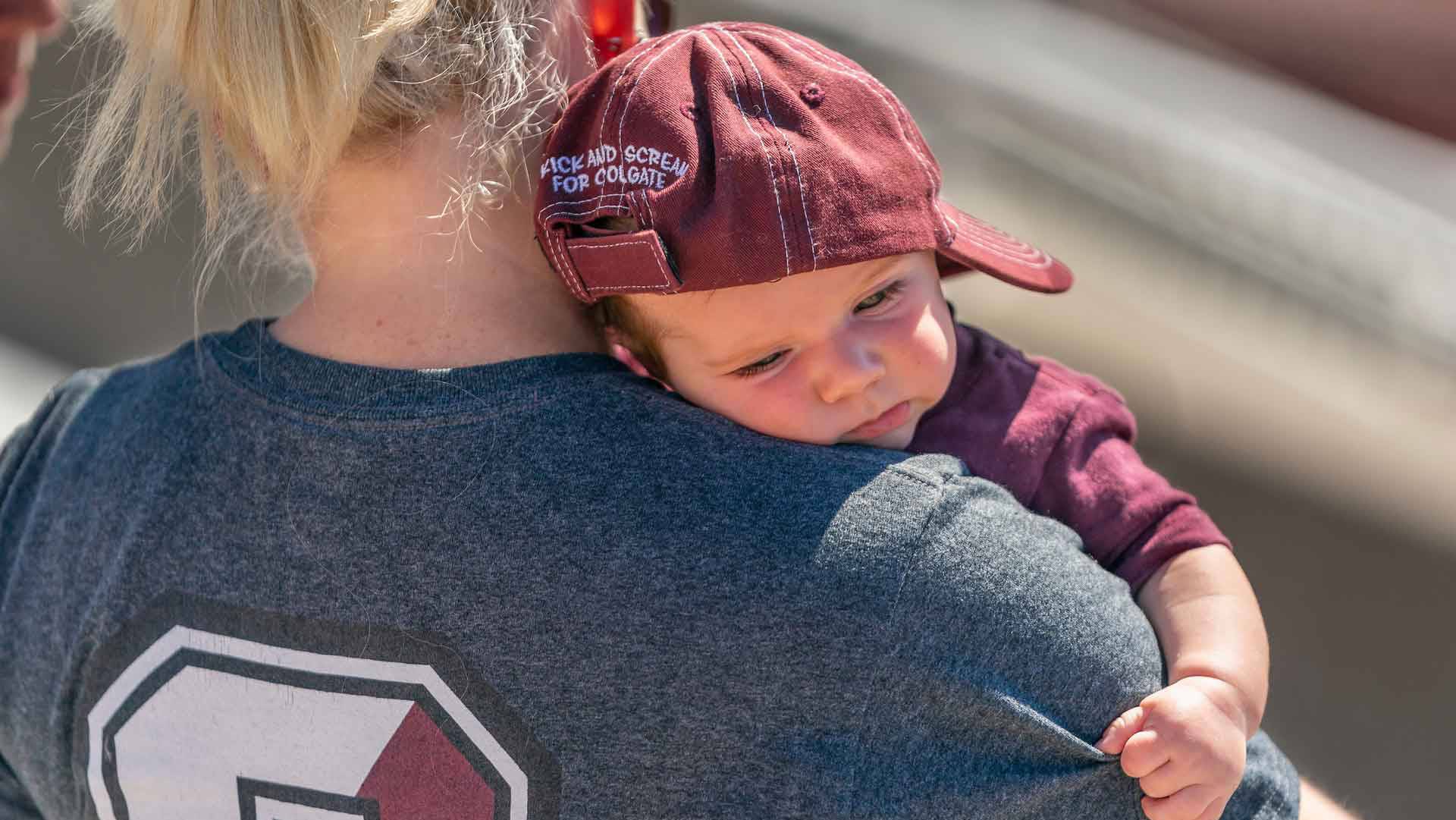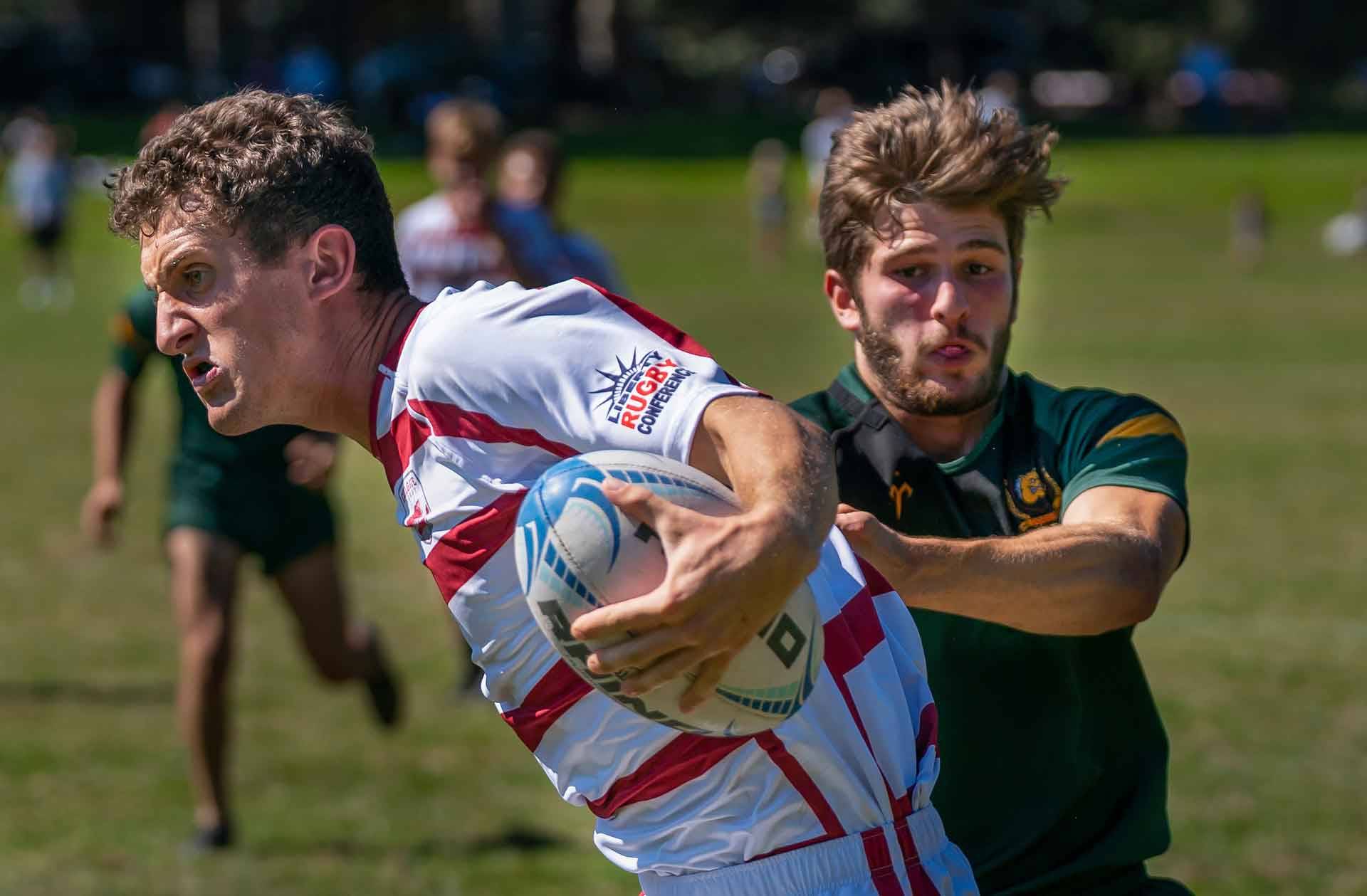 Men's rugby vs. SUNY Brockport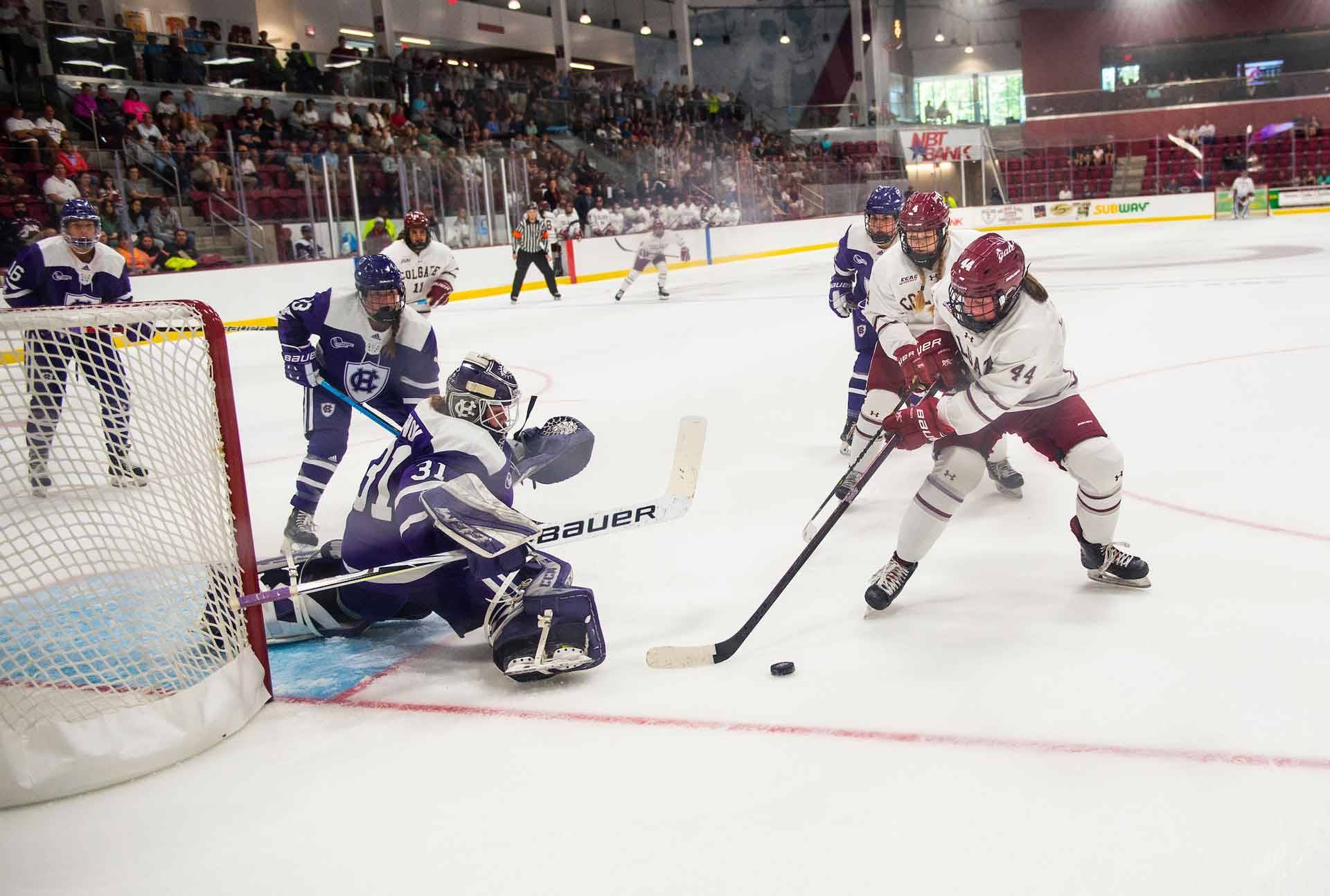 Women's ice hockey vs. Holy Cross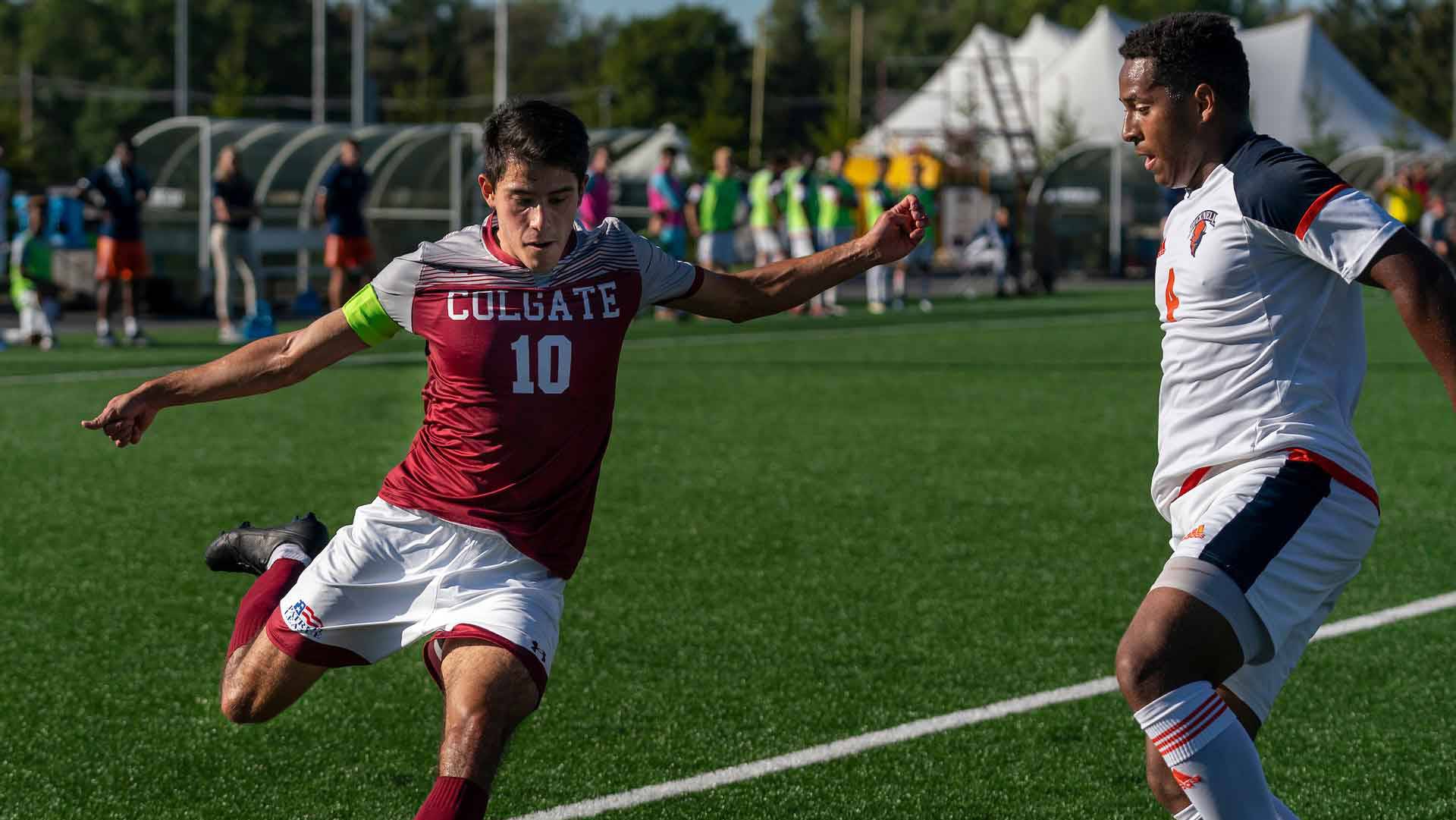 Men's soccer vs. Bucknell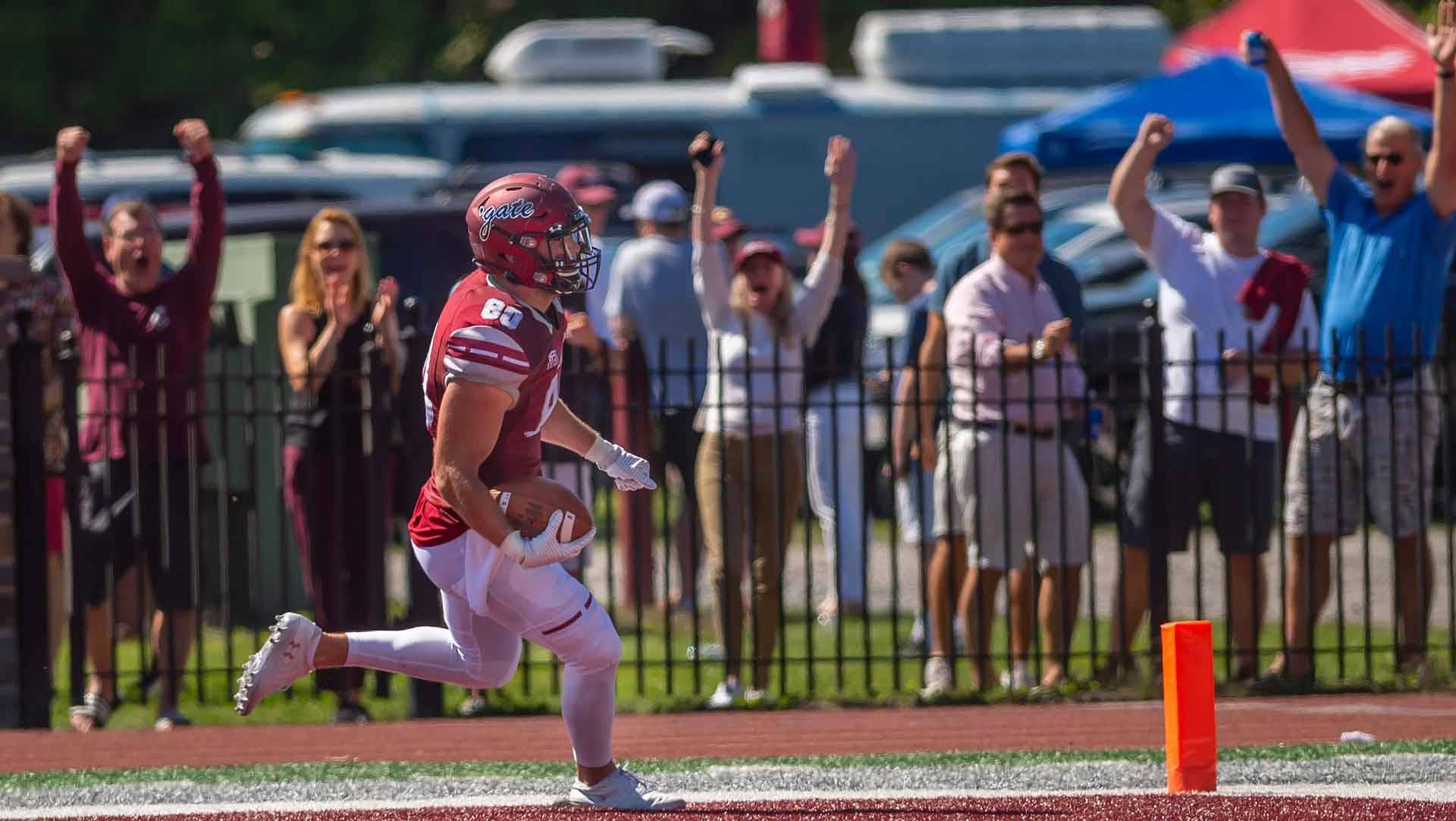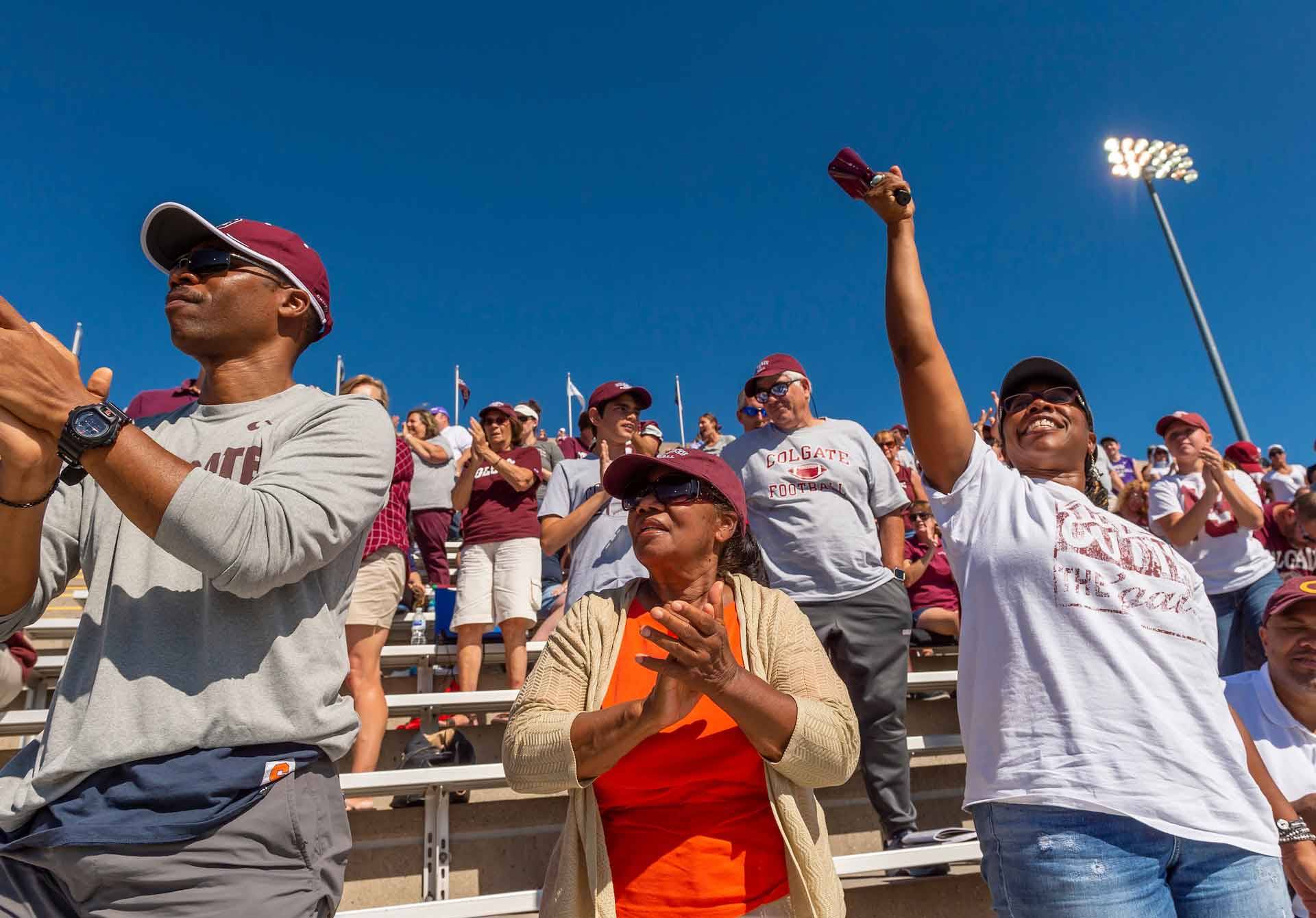 Cheering on Raider football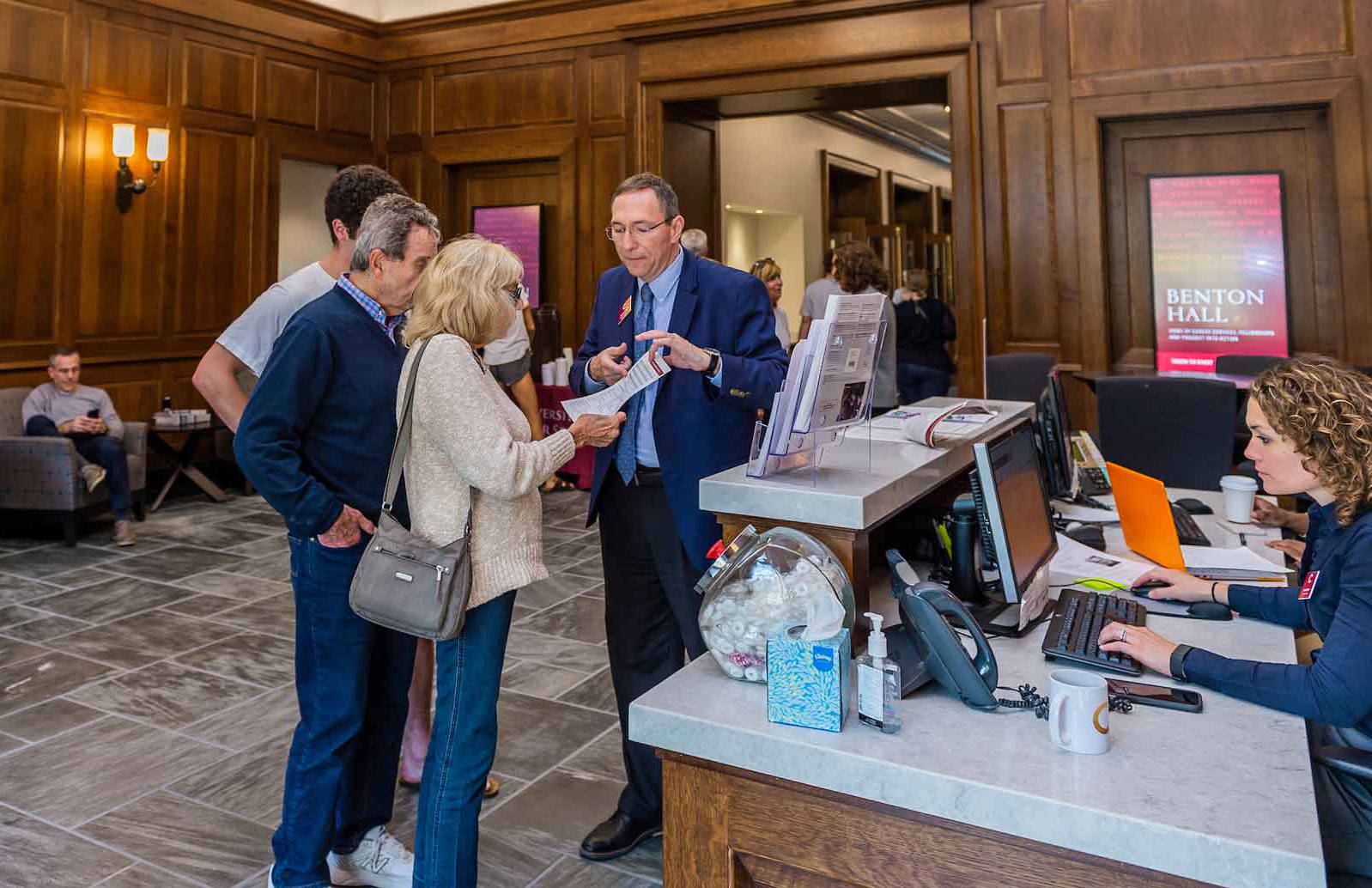 Career Services, Thought Into Action, and Fellowships and Scholarships open house in Benton Hall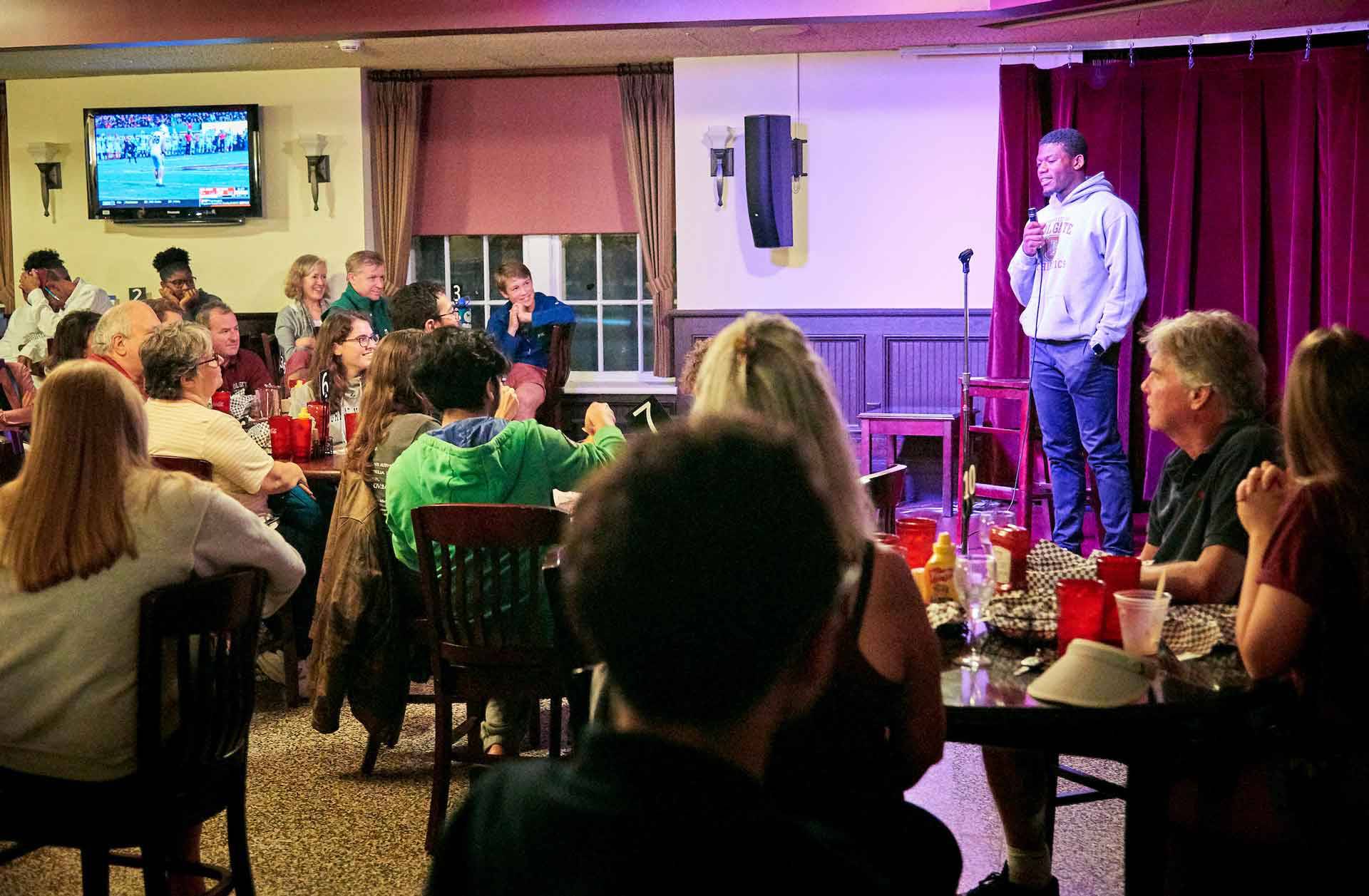 Colgate Stand Up at Donovan's Pub