Held each fall semester, Family Weekend offers opportunities for students and their loved ones to spend quality time together enjoying campus and community.
About Family Weekend
Most Family Weekend events take place on Friday evening and throughout Saturday. Sunday is a day that families use for casual visiting amongst themselves. 
There is no charge to attend Family Weekend, but we do ask families to register, which typically opens early in the fall semester.
 
Family Weekend 2023: October 27–28
We are so pleased to welcome families to campus for a fun and safe Family Weekend.
All guests visiting the campus for Family Weekend are asked to register so that we will know attendance numbers and can communicate important information to our expected guests.
Please review everything on this page so that you can be prepared for your eagerly awaited visit.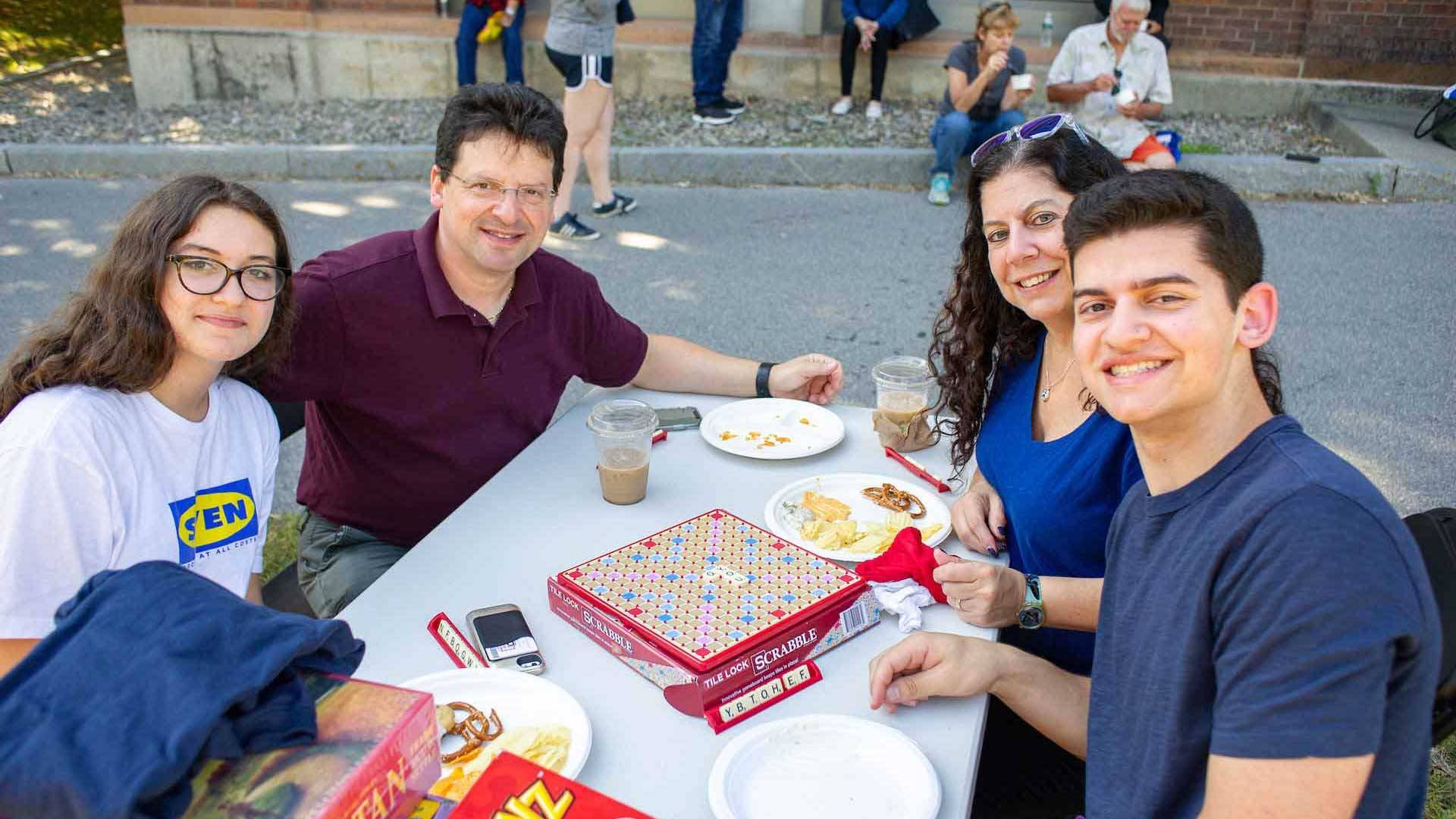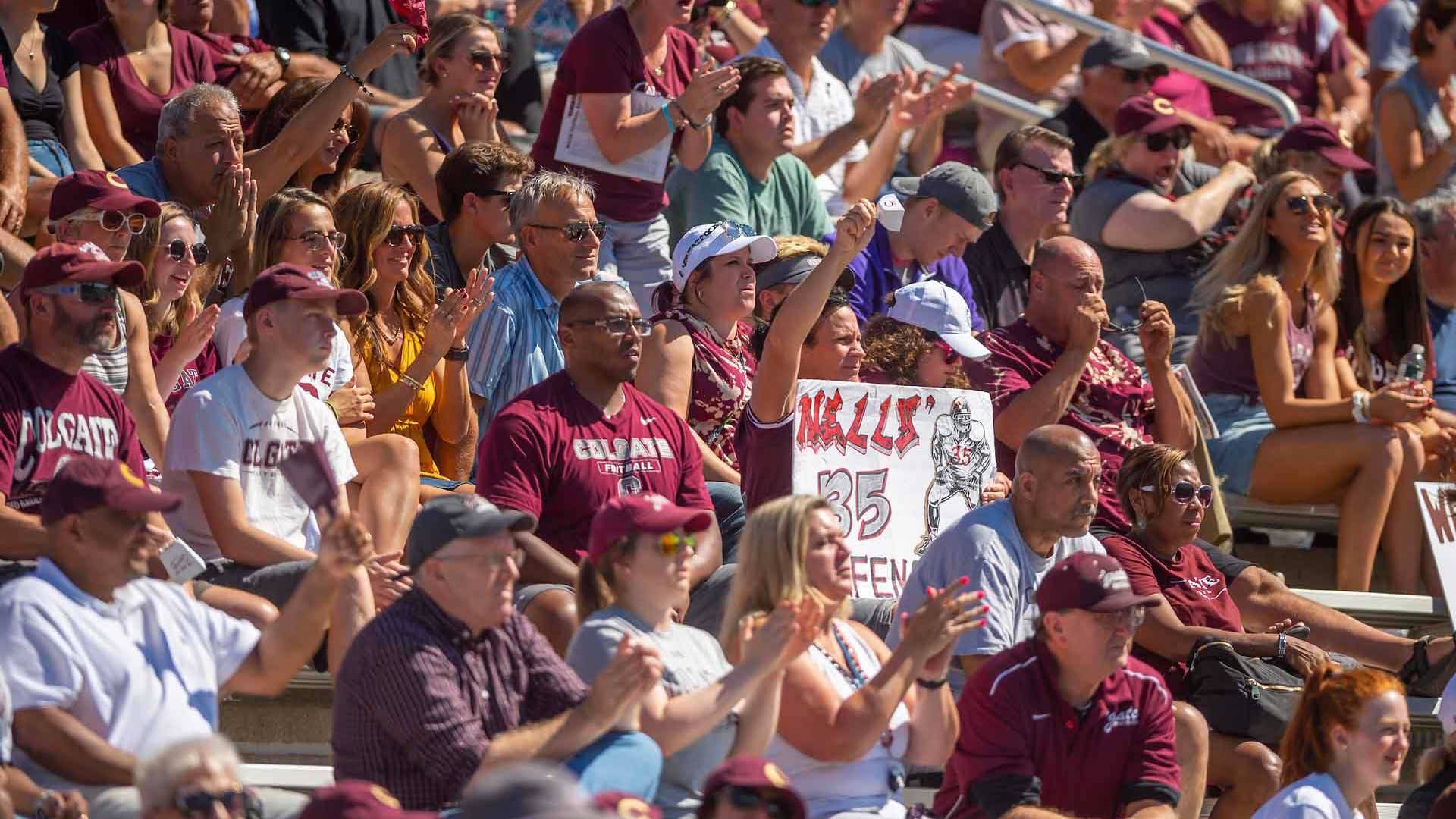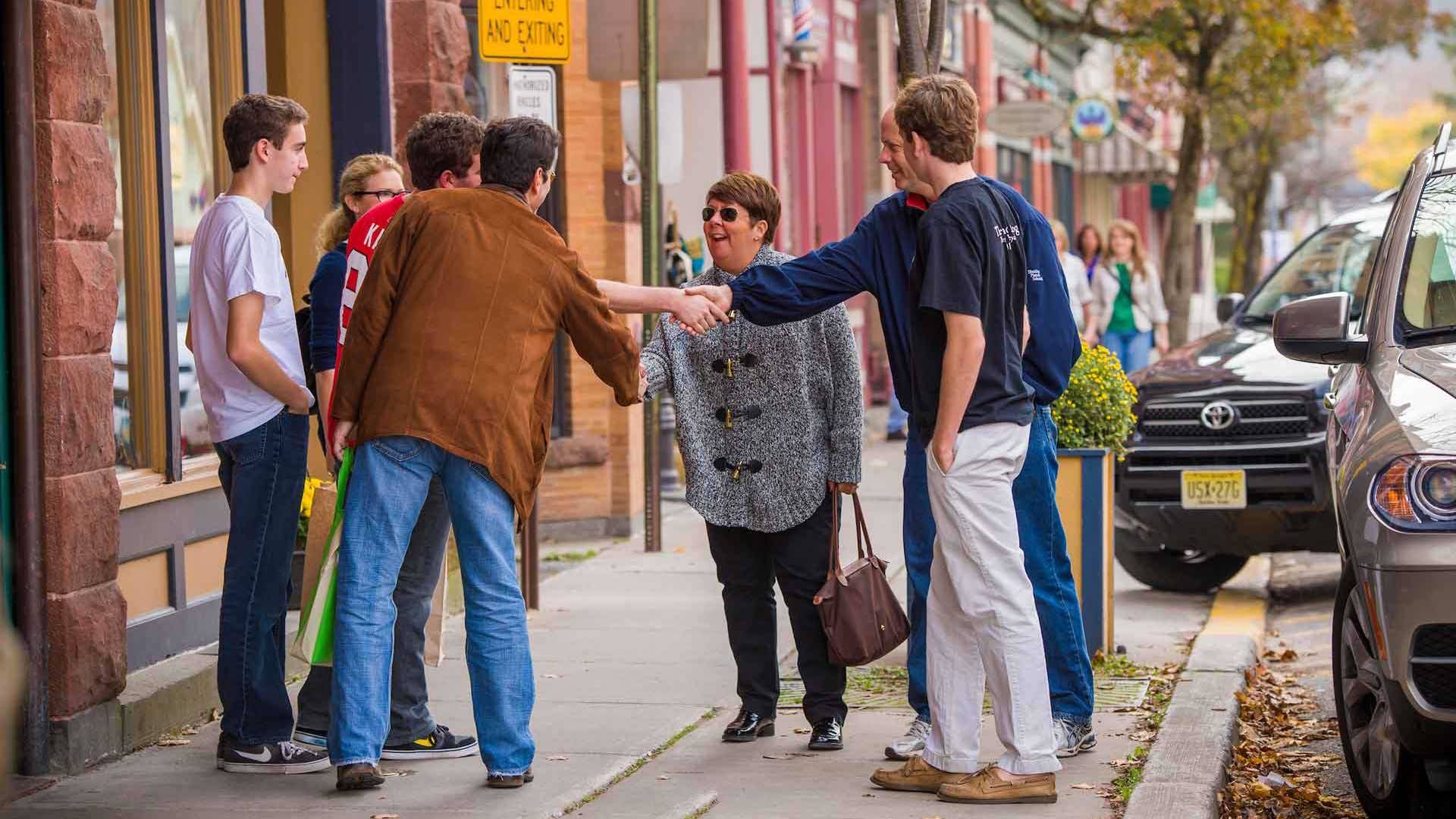 We strive to host inclusive, accessible events that enable all individuals, including those with disabilities, to engage fully. To request accommodation or for inquiries about accessibility to a specific event, please contact the specific organizer listed in the online calendar by Monday, October 17. Questions? 315-825-9322 or familyweekend@colgate.edu.
Those planning travel may find the following resources helpful:
Beyond the on-campus meal offerings listed in the weekend schedule, there are a variety of dining establishments in the area; be sure to call ahead for hours of operation and space availability. In addition, the local Price Chopper Super Center on Rt. 12B just north of campus offers grab-and-go meal solutions as well as catering.
Parking on Family Weekend is open to anyone; however, parking is limited, on a first-come, first-served basis. Whenever possible, please walk or take advantage of the free Colgate Cruiser. Your cooperation is greatly appreciated. 
Legal parking spots are marked with white lines. Parking on any roadway is prohibited. More information at Parking Guidelines.
In Hamilton, a limited number of parking spaces are available to Family Weekend guests in the Parry's & Big Lots parking lot on Rt. 12B north of campus. The Colgate Cruiser will take you to campus.
Employees who wish to carpool to campus on Friday can connect through the Rideshare Program.
There is a charging station on Lally Lane available for use this weekend.  See Campus Map for location.
The Colgate Cruiser — our free shuttle service — is open to guests and members of the public as well as students and employees for navigating the campus and the Hamilton business district. Visit the Colgate Cruiser page or the Colgate mobile app for specific stop times, routes, and policies.
Colgate welcomes the service animals of our guests. Service animals must remain under the control of their handler and not cause a disruption to any event.
Please note that, per University policy, pets and emotional support or comfort animals are not allowed in Colgate University buildings or tents, but are allowed in outdoor spaces. 
Family members are welcome to tailgate as part of enjoying the athletics contests over Family Weekend.
Future Family Weekend Dates
October 18–19, 2024
October 31–November 1, 2025
Questions?
familyweekend@colgate.edu
315-825-9322