Held each fall semester, Family Weekend offers opportunities for students and their loved ones to spend quality time together enjoying campus and community.
Family Weekend 2022: October 21–23
We are so pleased to welcome families to campus for a fun and safe Family Weekend.
All guests visiting the campus for Family Weekend are asked to register so that we will know attendance numbers and can communicate important information to our expected guests.
Please review everything on this page so that you can be prepared for your eagerly awaited visit.
Pick up a schedule/map and grab a refreshment in the Reid Athletic Center Lobby.
Welcome Center Hours
Friday Noon–7:30 p.m.
Saturday 8:00 a.m.–Noon
 
Weekend Highlights
The Family Weekend schedule will be chock-full of concerts, academic events, athletic contests, information sessions, and more. A complete schedule of the weekend's activities will be posted in mid-October. You can also check calendar.colgate.edu. Meanwhile, here are some highlights:
Friday, October 21
5:30–7:00 p.m. | Family BBQ Dinner. No charge; RSVP Required. Reserve meal tickets on the registration page; please include your student. 
6:00 p.m. | Women's Hockey vs. Vermont
7:30 p.m. | ALANA Cultural Center Annual Fashion Show
7:30–9:00 p.m. | A Cappella Concert. Space is limited; livestream available
Saturday, October 22
11:00 a.m. | Field Hockey vs. Lafayette
11:30 a.m.–1:30 p.m. | Food Truck Lunch. Purchase a meal from a selection of food trucks. Average price $13
12:00 p.m. | Colgate Football vs. Georgetown. Ticket required; students free with 'Gate Card. Purchase tickets (for pick up on campus that weekend) through the registration form.
1:00 p.m. | Mental Health and Wellness: Panel discussion with special guests and Colgate experts
3:00 p.m. | Colgate Women's Hockey vs. Vermont
4:00 p.m. | Colgate Women's Soccer vs. Lafayette
5:00–9:00 p.m. | Dinner available to families, Frank Dining Hall. Pay at the door, no charge for guests of students on the Premier Meal Plan. Indicate interest through the registration form. 
8:00–9:30 p.m. | Hot Chocolate, S'mores, Firepits, and Fireworks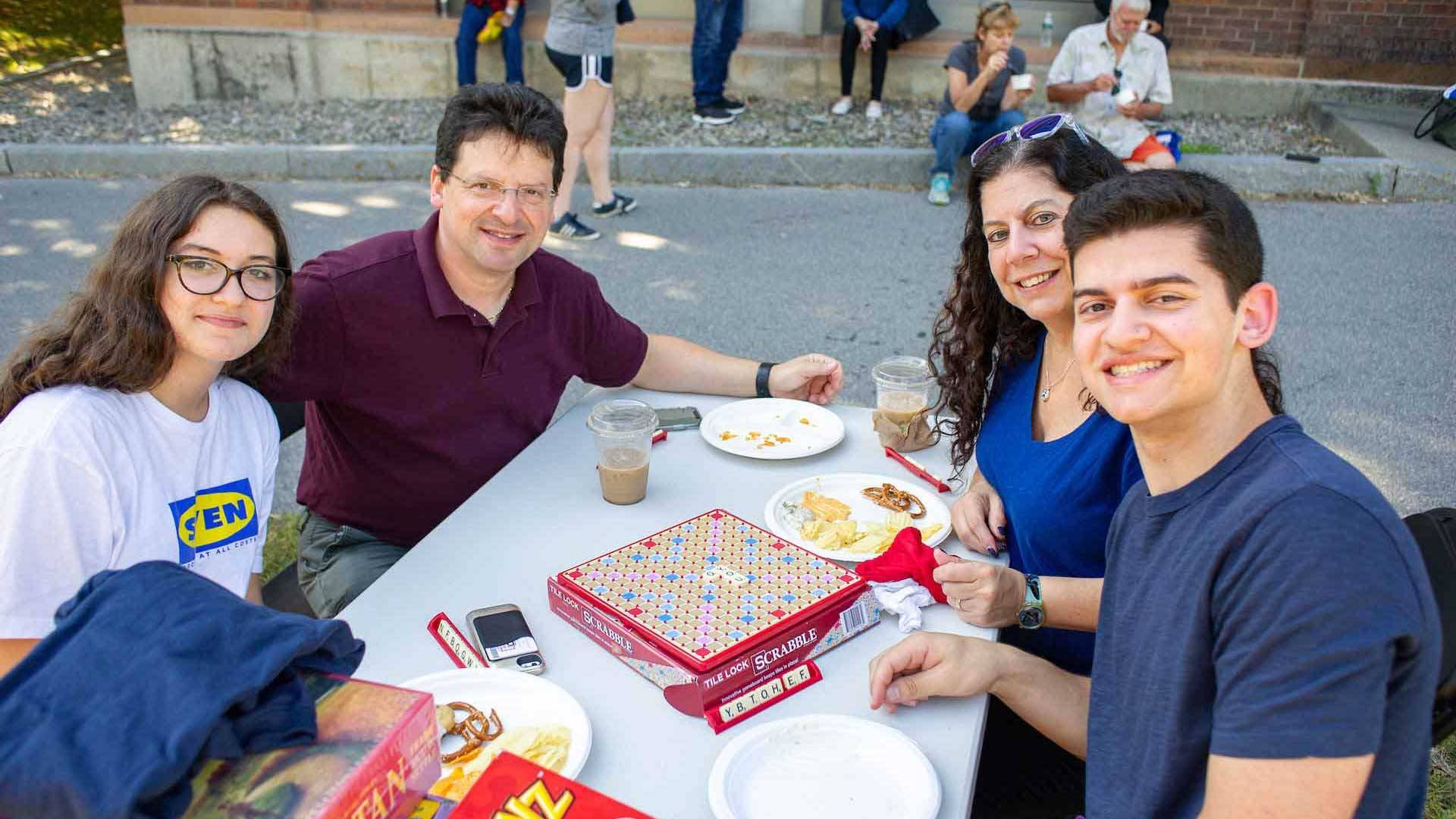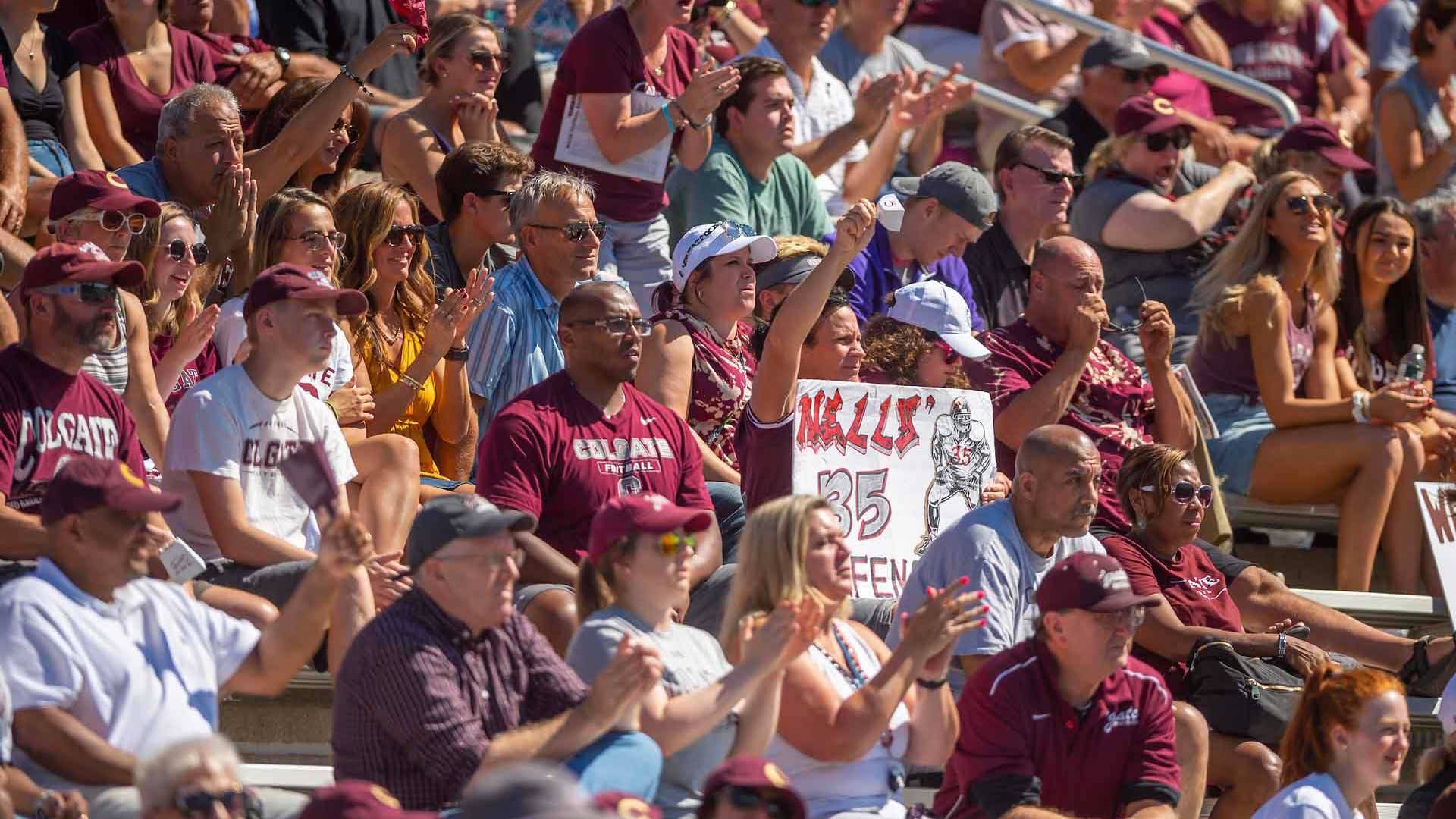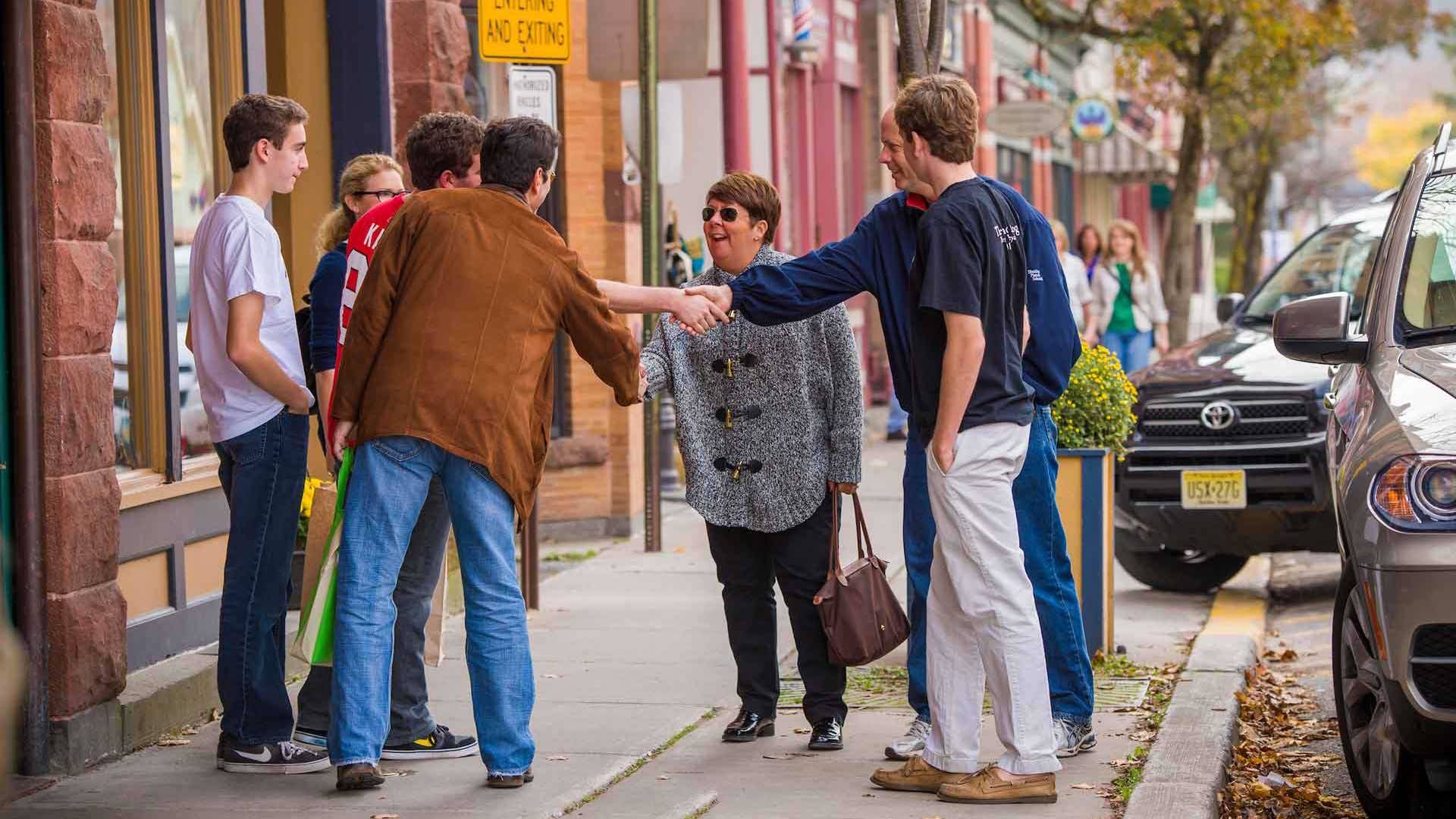 Colgate Together: Public Health Guidelines
Guests are expected to follow campus public health guidelines and policies while visiting Colgate. COVID-19 variants remain a persistent threat to individuals' health and available vaccines show significant protection against these variants. It therefore remains important to vaccinate to protect yourself and our community.
Based on current conditions, we expect all eligible campus guests to be fully vaccinated prior to coming to campus, barring religious or medical exemption.
Unvaccinated individuals are also expected to wear a face covering in any setting, indoors or outdoor, where physical distancing cannot be maintained. 
Campus guests who are ill (including but not limited to symptoms commonly associated with COVID-19 and other communicable diseases), regardless of vaccination status, must cancel their visit.
Future Family Weekend Dates
Future family weekend dates are typically published on this page and announced in the spring semester Parent & Family Newsletter, which goes out in early March.