Join the Colgate Raiders at tailgate events on campus or at host stadiums throughout the college football season.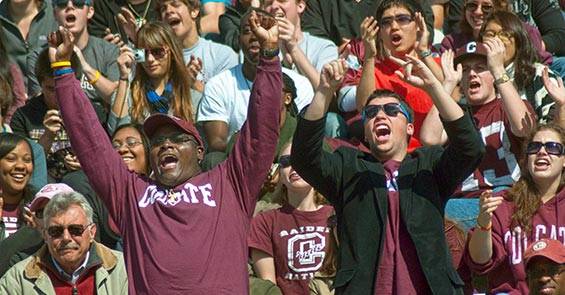 Signature tailgates are organized to provide a venue at which alumni, families, and friends of Colgate can reunite, support the Raiders, and enjoy the tailgating atmosphere.
Check back often — registration pages will be linked as details come together.
Advance registration is requested; limited walk-in registrations may be accommodated on game day. For more information, contact Kate (Hollerbush) Saeger '09, senior associate director of alumni relations, at ksaeger@colgate.edu.
For full details on all athletic events, please visit gocolgateraiders.com.