Study music with a background in history and theory, and hone your craft through a blend of performance and individualized training.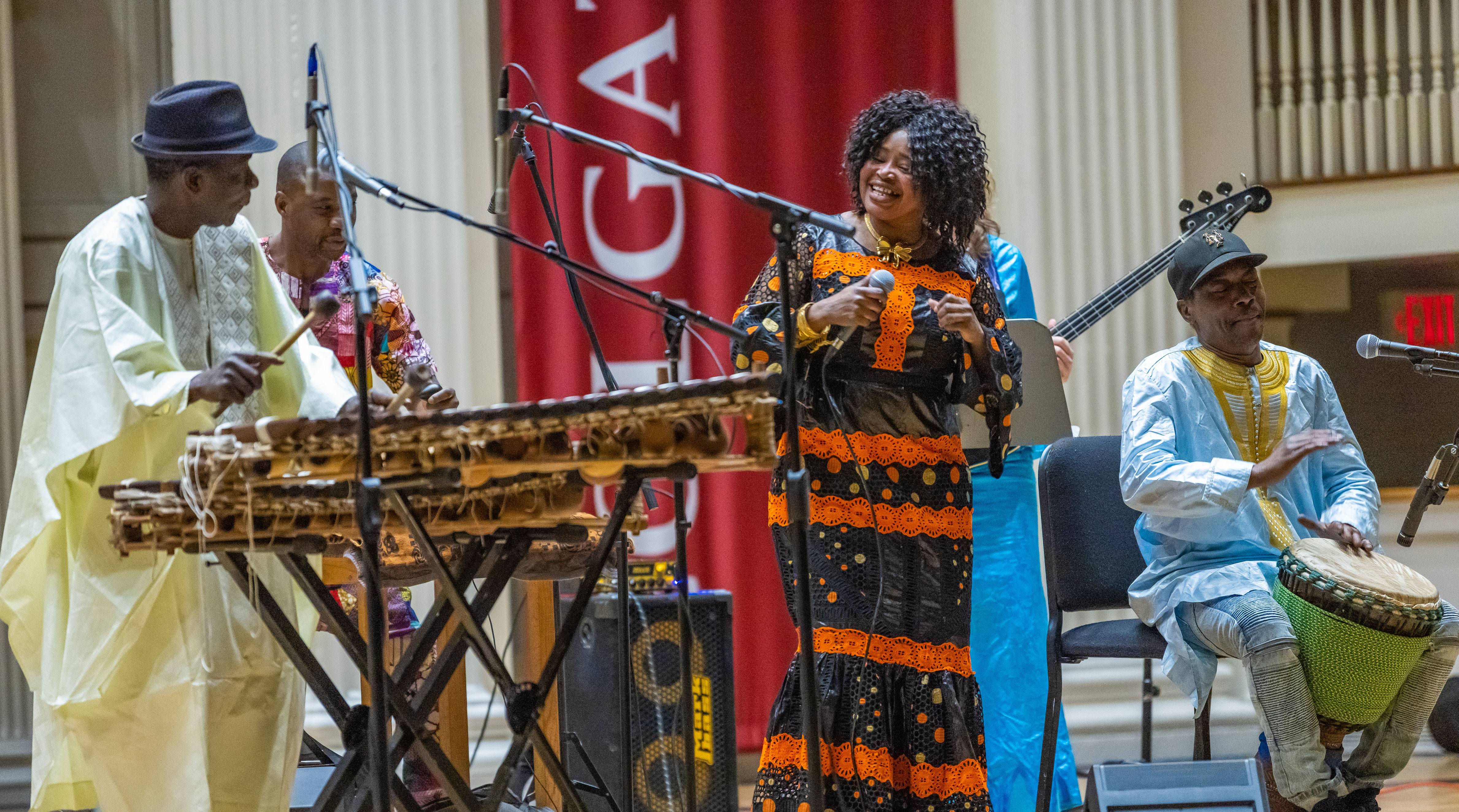 Colgate trains musicians in a variety of disciplines with an integrative approach to music theory, history, and practice. The global perspective of the curriculum prepares student musicians for environments ranging from the concert hall to the recording studio.
Whether taking an elective or pursuing a full course of study, Colgate music students benefit from access to numerous opportunities to perform. Students also receive individualized attention from their professors, who teach private lessons and lead major ensembles.
The department expands its diverse curriculum with invitations to visiting artists, performers, and scholars who provide students with unique opportunities to engage musical and cultural influences from all over the world.
The department offers both a major and a minor in music.
About the academic program in music
Students applying as music majors may share supplemental application materials.
Contact Information
Inquiries regarding Music Department majors and minors; course offerings; public performances and events; music groups and ensembles; private lessons; off-campus study; and any questions from prospective, incoming, and currently enrolled students, campus partners and collaborators, community members, and musical presenters should be directed to Lorraine Joseph.

Email: ljoseph@colgate.edu
Phone: 315-228-7642
Office: 102 Dana Arts Center
Visiting Artists
The department is proud to play host each semester to world-renowned visiting artists, groups, and performers. Students benefit not only from the opportunity to observe visitors' performances, but to engage with them in classroom and workshop settings.