Dates: July 7-26, 2024
Location: Colgate University; Hamilton, NY
Format: In-person with some online instruction
Stipend: $2,850
 
Application deadline: March 5, 2024
Applicant notifications: April 5, 2024
Applicant acceptance deadline: April 19, 2024
Program director: Graham Hodges
About the Program
This three-week institute will bring together 25 middle and high school teachers to study the beginnings of the abolitionist movement and the Underground Railroad from their origins in the religious questioning and enslaved resistance of the colonial era, through the egalitarian and freedom-loving ethos of revolutionary and early national periods through the advent of the Civil War.
This institute builds upon eight previous institutes and seminars and incorporates the integration of innovative and classic scholarly perspectives, visits to historic sites, the study of key original documents mixed with ample discussion, and frequent discussion of teaching methods.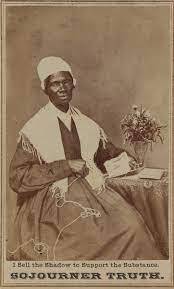 Colgate's location makes it an ideal spot to study abolitionism and the Underground Railroad. Upstate New York was a nationally important center of abolitionist activity from the early 1830s until the Civil War and home to key figures including abolitionists Gerrit Smith, Jermain Loguen, Beriah Green, Frederick Douglass, Solomon Northup, John Brown, and Harriet Tubman.
Three major tracks of the Underground Railroad ran through upstate New York. On the eastern side of the state, freedom seekers found sanctuary and assistance in New York City, up the Hudson River to Albany and through the Adirondack Region. In the middle of the state, Underground Railroad routes ran across the Mohawk River to Syracuse, Oswego and Canada, or up to Ithaca and Rochester, and from Binghamton to Syracuse. The third route encompassed the western corridor through Fredonia, Buffalo, and Niagara Falls. Americans find the histories of the Underground Railroad and the abolitionist movement appealing largely because they represent the moral activism of a concerned, enlightened interracial citizenry intent on ending slavery and making the United States live up to its revolutionary principles.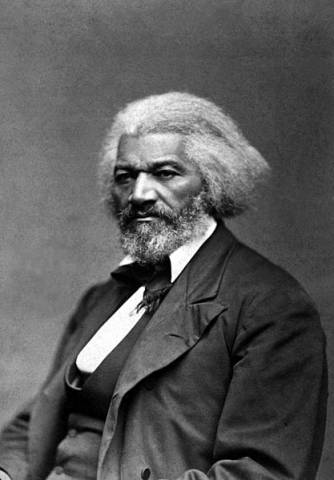 While upstate New York will be the "laboratory" for the institute, readings, discussions and individual research will extend to the development of abolitionism and the Underground Railroad nationally. Using Karen Wulf's influential article in Humanities, "Vast Early America," this institute strives to uncover how enslaved people resisted servitude across North America. Geography mixes with chronology in the institute. Participants will study the beginnings of the abolitionist movement and the Underground Railroad from their origins in the religious questioning and enslaved resistance of the colonial era, through the egalitarian and freedom-loving ethos of revolutionary and early national periods through the advent of the Civil War. The emergence of gradual emancipation, post-revolutionary northern legislation that slowly freed African Americans after years of service to masters, reignited past questions about the nature of slavery and resistance to it. Many African Americans gained freedom by gradual emancipation, through courtroom battles, by personal agreements with masters and most commonly, by flight from bondage. In 1799, New York State enacted gradual emancipation and in 1827 ended legal servitude. At the same time, a rising educated African American elite sought to protect endangered freedoms and to fight kidnappers who were intent on profits from illicit sales of blacks to the south, actions that connected New York State blacks with enslaved peoples in southern states. Among whites, evangelical religion, the legacy of the American Revolution, and concerns about Slave Power (the northern states' view that southern slaveholding states had excessive national power) sustained growing anti-slavery and free labor convictions in the northern states.  Using newer materials, the institute examines the development of a southern Underground Railroad into Spanish-held Florida, Texas and Mexico. Examining these historical trends helps uncover the combined efforts of African and white Americans, significant involvement by women in antislavery activities, and the development of local abolitionism and the Underground Railroad. Internal debates focused on electoral politics, regarded by many as corrupted by slavery, and which undeniably excluded blacks and all women. 

The Underground Railroad and abolitionist movements have a distinguished and lively historiography among scholars and sustain popular appeal to local and state historians, who publish guidebooks, family and community histories, and regional surveys about the movements. The institute will feature recent work by Manisha Sinha, Richard Blackett, Leigh Fought, Kate Larson, Eric Foner, Kellie Carter Jackson, Alice Baumgartner, Amy Murrell Taylor, Karen Cook-Bell and Graham Hodges, among many other scholars.  Jacqueline Simmons from Teachers College, Columbia University will work with institute colleagues to interpret scholarship into curricular knowledge. Simmons and Hodges will work directly with participant to create podcasts, videocasts, and digital portfolios. 
Graham Russell Gao Hodges, the George Dorland Langdon, Jr. Professor of History and Africana and Latin American Studies at Colgate University, will organize, direct, be the principal lecturer at the institute, and will attend all sessions and events. Douglas Egerton, Professor of History at LeMoyne College, a major scholar of the Civil War and Reconstruction Eras, and a speaker at past institutes, is prepared to replace Hodges should the need arise.
Seven scholarly guest speakers include:
Daniel J. Broyold, Associate Professor of African American History, University of Massachusetts-Lowell
Alice L. Baumgartner, Assistant Professor, University of Southern California and author of a pioneering book on the UGRR in Mexico
Leigh Fought, Associate Professor of History at Le Moyne College and author of Frederick Douglass's Women
Kerri Greenidge, Associate Professor of History, Tufts University
Kellie Carter Jackson, Assistant Professor of History at Wellesley College and author of the acclaimed book, Force and Freedom: Black Abolitionism and the Politics of Violence
Kate Clifford Larson, author of the definitive biography of Harriet Tubman
Kate Masur, Distinguished Professor of History, Northwestern University
Marcus Rediker, Distinguished Professor of Atlantic History, University of Pittsburgh
Manisha Sinha, Draper Professor of History at the University of Connecticut and author of The Slave's Cause: A History of Abolitionism
Kamau Ware, Founder, Black Gotham
William Williams, Audrey A. and John L. Dusseau Professor in the Humanities, Professor of Fine Arts and Curator of Photography at Haverford College
Jacqueline Simmons, Senior Lecturer and Vice Chair of the Department of Curriculum & Teaching at Teachers College, Columbia University, will create and conduct seven pedagogy sessions for the institute. Simmons and Hodges will attend all events.
Other respected authorities will help on the group's trips. Paul and Mary Liz Stewart, independent researchers and co-founders of the Underground Railroad History Project of the Capital Region, Inc., will enable the field trip to the Myers Home in Albany. Dr. Lindsay Varner, the director of the Rokeby Museum in Ferrisburgh, Vermont, will oversee the group's visit there. Steve Strimer, director of the David Ruggles Center in Florence, Massachusetts, will conduct the group tour at the site. John Brown Lives, a volunteer group of scholars, will organize events and cooperate with the New York State Parks, Recreation and Historic Preservation agency for a tour of the John Brown home. Kezia Lawler, the Administrative Assistant for the Colgate Department of History, and a selected undergraduate, will assist in the program.
Participants should come out of this intensive three-week experience well-armed with primary documents and databases, exposure to the best secondary treatments, awareness of the importance of local historical sites, museums, and archives, and a genuine enthusiasm for teaching the history of abolitionism and the UGRR to their students.
Based on attendance and participation, the director of the summer institute will provide a letter recommending that each teacher participating in the institute should receive credit for fifty development hours.
Participant Eligibility and Participation
Learn about participant eligibility criteria
Learn about participant expectations
Participants are required to show respect for the views of others, as indicated on the NEH website.
Apply to the Institute
Applicants must apply directly to the dedicated institute email address at neh-abolitionism@colgate.edu. All application materials should be sent directly to the project, as applications sent to the NEH will not be reviewed. Applications may be submitted for up to two programs, but participants may only participate in one program.
Application Materials
Applications should include a letter of introduction indicating choice of institute, qualifications, reasons for selecting this institute, past institutes (if relevant), a brief resume, and two letters of recommendation. 
Applicants wishing to mail forms should address them to Graham Hodges, Department of History, Colgate University, 13 Oak Drive, Hamilton NY 13346, and indicate on the outside envelope that the contents include an NEH Institute application. 
Deadline
All application materials must arrive by March 5, 2024.
Applicants will be notified of decisions regarding admission to the institute on April 5, 2024.
Participants must inform the director of their decision to accept an offer of admission by April 19, 2024. 
Campus and Local Resources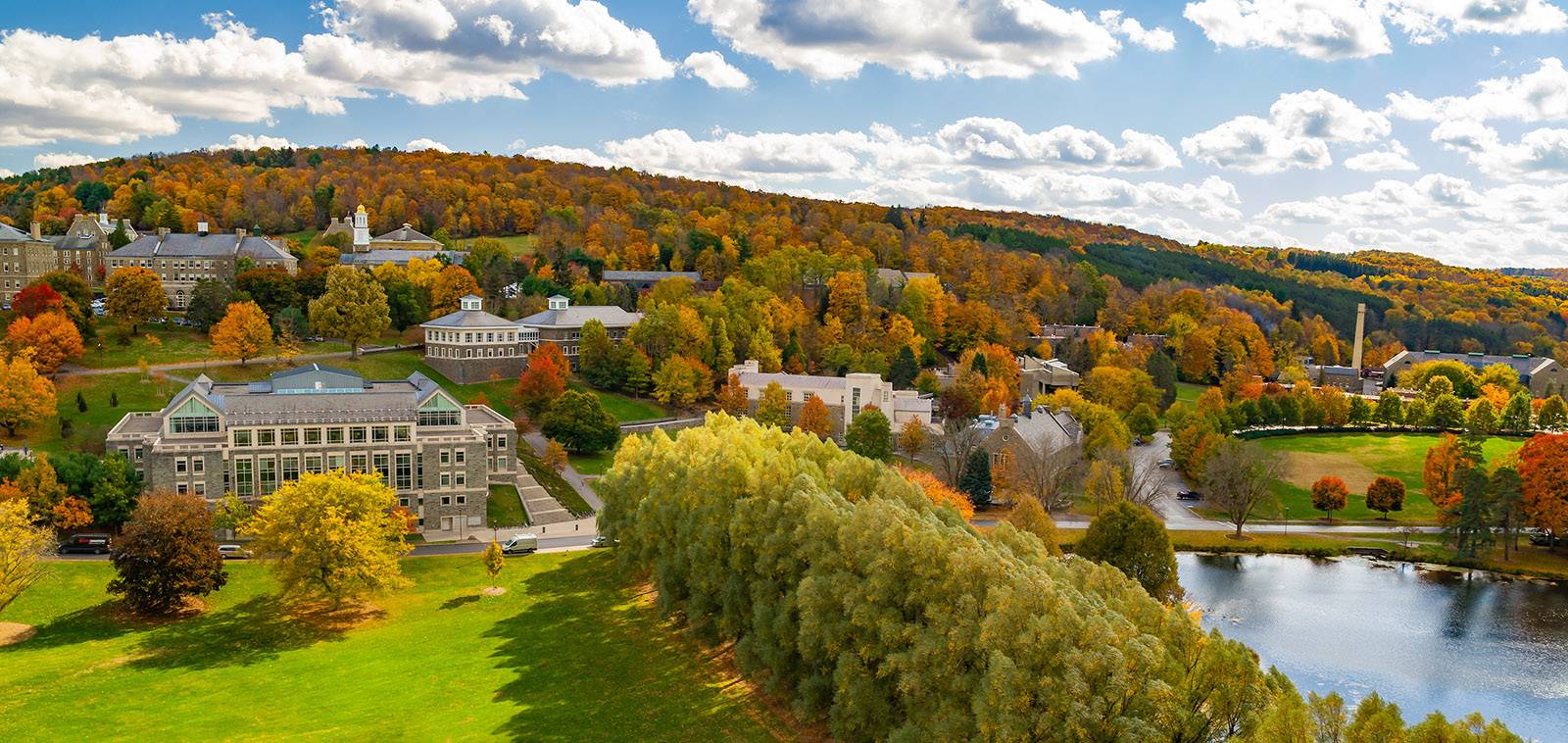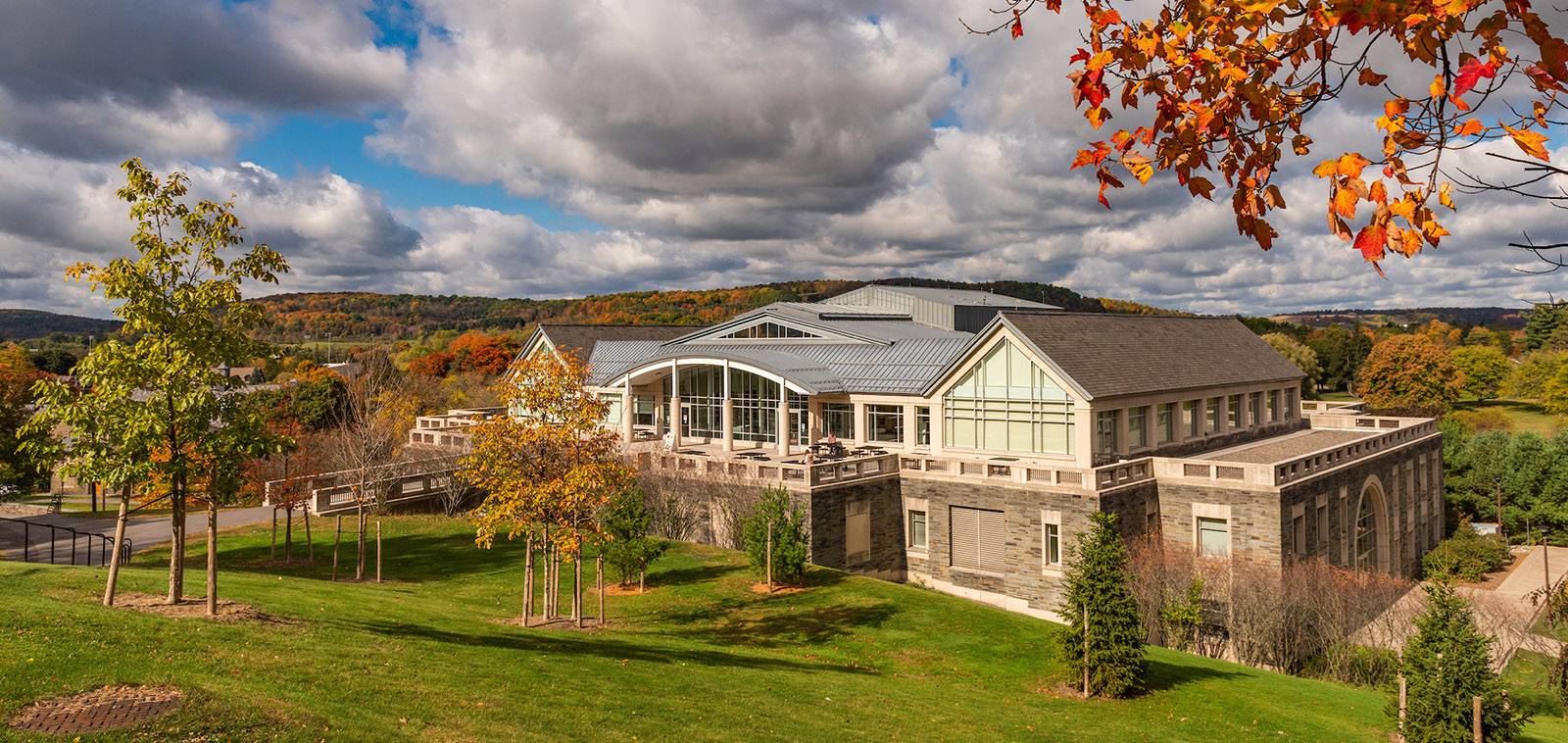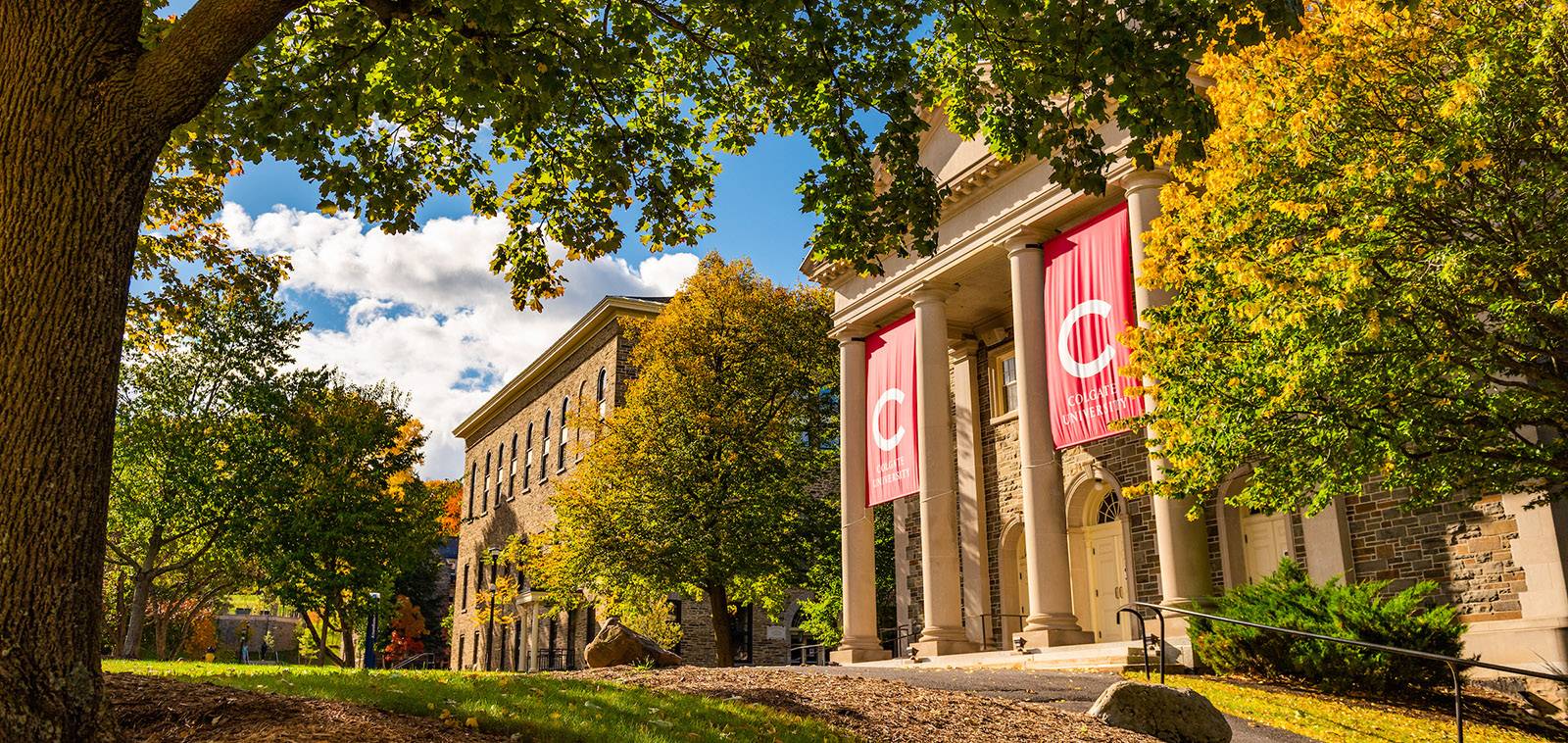 Colgate University's Case Library and Geyer Center for Information Technology offers a wealth of primary documents directly relevant to the institute's methods and goals. Documents are readily available through websites and databases such as America's Historic Newspapers (Newsbank), African American Newspapers: the 19th century (Accessible Archives), Harper's Weekly (HarpWeek), Proquest Historical Newspapers, and Slavery and Anti-Slavery: a transnational archive. All five, plus many other databases and the library's entire book, film, and journal collections will be available to institute participants, who may freely use the library during the institute to search and borrow books, print without cost, and relax comfortably.
Participants will lodge in Colgate's student air-conditioned townhouses. Each participant will have a room with a full-size bed and shared bath. Each townhouse has a large living area and kitchen. Charges for room and campus facilities amount to a modest $43 daily. 
Participants may purchase meals at the campus dining hall for $7 per breakfast and $9 each for lunch and dinner. Frequent campus shuttles operate between the campus, downtown Hamilton, and local shops and restaurants.
Participants can enjoy many other campus facilities. Colgate University, established in 1819, is an apt and centrally located place for this institute. The campus is regarded as one of the most beautiful in the nation. Colgate, a highly selective college of 2,900 students, boasts the Case Library and Geyer Center for Information Technology, a state-of-the-art library of over 700,000 volumes, plus periodicals, e-journals, government documents, and dozens of appropriate web-based archives. Case Library will be open for extended evening hours during the institute.
Participants can use the exceptional fitness center, racket and squash courts, gymnasiums, indoor and outdoor running tracks, Olympic-size pool, hiking trails, or relax on its extensive lawns. Biking is a favored local sport.
Summer is the best time of the year in Central New York. Participants can enjoy the town's extensive weekly farmer's market, appetizing restaurants, restored historic cinema house and theaters.
Nearby Bouckville is home to dozens of antique stores. The Earlville Opera House, only five miles away, hosts nationally-known music performers. Cooperstown, home of Glimmerglass Opera, the National Baseball Hall of Fame and the Fenimore Museums is less than an hour away. Walking trails connect Hamilton with numerous towns.
Equal Opportunity Statement
"Endowment programs do not discriminate on the basis of race, color, national origin, religion, sexual orientation, disability, or age. For further information, write to the Equal Opportunity Officer, National Endowment for the Humanities, 400 7th Street, SW, Washington, DC 20024. TDD: 202 606 8282 (this is a special telephone device for the Deaf).
NEH Policy
Any views, findings, conclusions, or recommendations expressed in this program do not necessarily represent those of the National Endowment for the Humanities.