The academic work of students and faculty in the Colgate University biology department is supported by robust facilities and resources that enable cutting-edge research and innovative teaching and learning.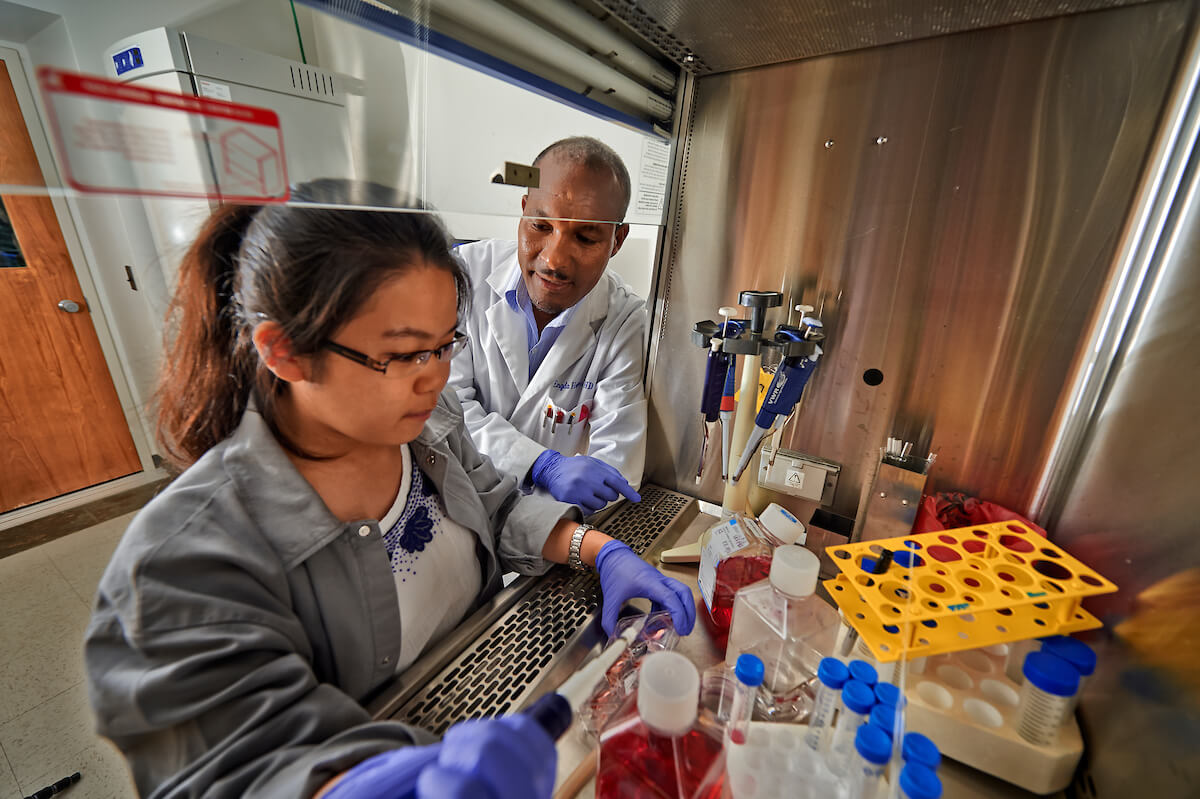 Laboratory Research Equipment
Most courses in the biology department include a laboratory component. With the ample lab space, which allows many classes to have dedicated lab space for the semester, intensive laboratory experiences over the span of multiple weeks are possible.
Both teaching labs and laboratories dedicated to faculty members' research projects have access to state-of-the-art equipment, allowing faculty and student researchers to push the boundaries in the exploration of many fields within biology.
Major Equipment for Cell and Molecular Biology
ABI multicapillary automated DNA sequencer
ABI 7900 quantitative PCR
Zeiss LSM710 laser confocal microscope
Video gel documentation system
NanoDrop mini-spectrophotometer
UV/visible spectrophotometers
Electroporator and biolistic gene delivery systems
Phosphor imaging system
ChemiDoc bioimaging system
Five Nikon epifluorescence microscopes with high resolution cameras and video image analysis
Major Equipment for Ecology and Physiology
Portable photosynthesis analyzer, LICOR 6400
Ion and gas chromatographs
Radio telemetry tracking equipment
Global positioning system
Total organic carbon analyzer
Elemental analyzer for total nitrogen, carbon, oxygen, and sulfur
Passive integrated transponder tagging system
Microplate spectrophotometer and reader
X-ray fluorescence spectrometer (TXRF)
Seahorse XF analyzer
Nearby Field Areas
Colgate University has 1500 hectares of forested lands accessible for student-faculty research, including:
The Bewkes Nature Center Preserve
Beattie Reserve
Students and faculty may also access several non-Colgate sites, including: