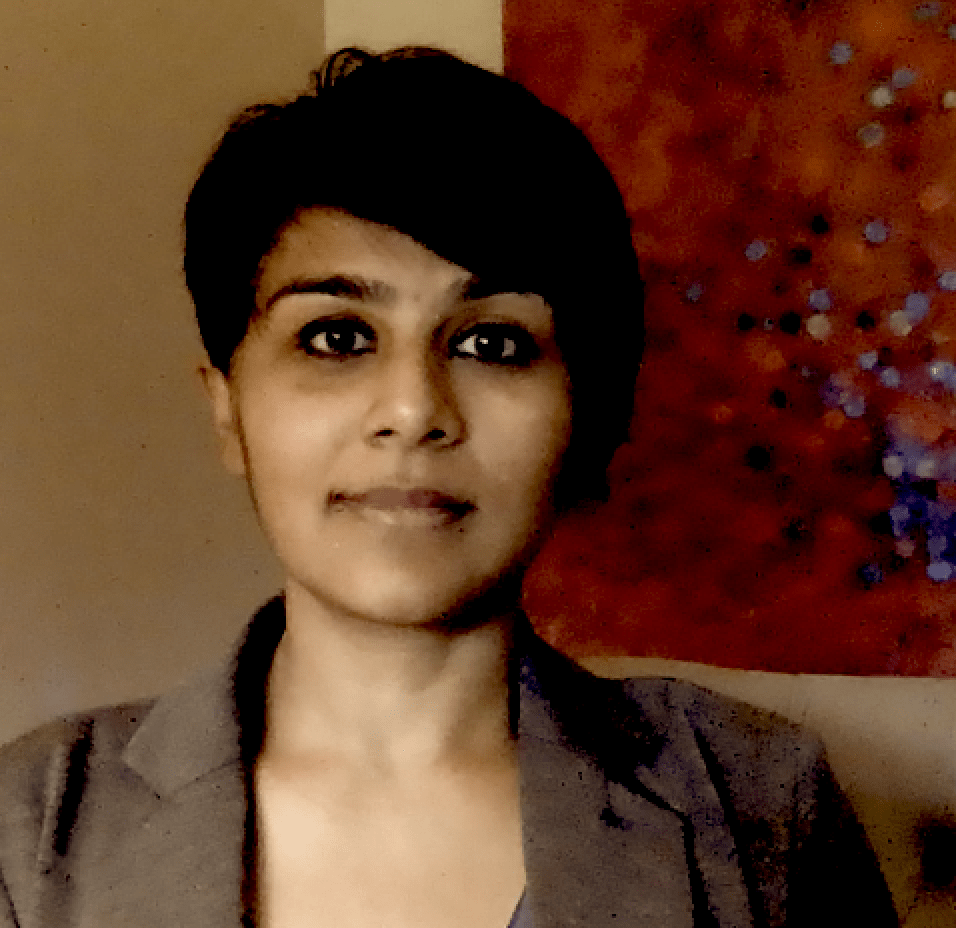 Navine Murshid
Associate Professor of Political Science; Director, International Relations Program
University of Rochester, Rochester NY
PhD in Political Science, October 2010 
MA in Political Science, October 2007
Lawrence University, Appleton WI
BA in Economics and Government with Honors, June 2004
Development, migration, citizenship, borders, Bangladesh-India relations, Rohingya refugees, marginalized communities
POSC 232: Fundamentals of International Relations
POSC 349: International Political Economy
POSC 364: Politics of India, Bangladesh, and Pakistan
POSC 434: Politics of Migration 
POSC 454: The Cold War and After
Colgate University, Hamilton NY
Associate Professor, Department of Political Science, June 2016 - present
Assistant Professor, Department of Political Science, October 2010 - June 2016
Instructor, Department of Political Science, July 2009 – September 2010
Jawaharlal Nehru University, New Delhi, India
Visiting Fellow, School of International Studies, August 2012 – May 2013
Books
The Politics of Refugees in South Asia: Identity, Resistance, Manipulation.

New York and London: Routledge (2013).

Governance and the Governed: Democracy and Development in Bangladesh

(co-edited with Ahrar A. Ahmed, Akhlaque Haque, and Rahim Quazi). Dhaka: University Press Limited (2019).
Journal Articles
"Women's experiences with microfinance in urban Bangladesh: Results from a qualitative study" (with NS Murshid). Journal of Sociology and Social Welfare, 45 (3):113-140 (2018).
"Bangladesh Copes with the Rohingya Crisis by itself." Current History

117(798):129-134

(2018).

Book Review: Migrants, Refugees and the Stateless in South Asia. By Partha S. Ghosh. The Journal of Asian Studies, 76(3), 821-823 (2016).
"Assam and the Foreigner Within: Illegal Bangladeshis or Bengali Muslims?" Asian Survey:

56 (3), 581-604

(2016).
"Intergenerational Transmission of Marital Violence: Results from a Nationally Representative Sample of Men" (with N.S. Murshid). Journal of Interpersonal Violence,

0886260515604413

(

2015).
 "Refugee-Camp Militarization in Bangladesh and Thailand." Economic and Political Weekly: 47(47-48): 103-108 (2012).
 "India's Role in Bangladesh's War of Independence, 1971: Humanitarianism or Self-Interest?" Economic and Political Weekly: 46(52): 53-60 (2011).
 "The Dynamics of Refugee-related Violence in South Asia." Journal of Bangladesh Studies: 12(2): 6-20 (2010).
Articles in Edited Volumes
"

Genocide of 1971 and the Politics of Justice" in Routledge Handbook on Contemporary Bangladesh. Eds. Ali Riaz and Mohammad Sajjadur Rahman. London and New York: Routledge (2016).
"Refugee Experience to Political Attitudes: Preliminary Findings" in Governance at Crossroads: Insights from Bangladesh. Eds. Salauddin M. Aminuzzaman, Rizwan Khair, and Ipshita Basu. Dhaka: BRAC University (2014): 245-274.

 

 
Select Articles in Popular Media
Why is Burma driving out the Rohingya — and not its other despised minorities? The Washington Post. November 9, 2017.
https://www.washingtonpost.com/news/monkey-cage/wp/2017/11/09/why-is-burmas-military-driving-out-the-rohingya-and-not-its-other-despised-minority-groups/?noredirect=on&utm_term=.eed3b8e0950f
Floods are Devastating South Asia, Too. Socialist Worker. September 6, 2017. https://socialistworker.org/2017/09/06/floods-are-devastating-south-asia-too
Stateless and Left out at Sea. The Hindu. June 3, 2015.
http://www.thehindu.com/opinion/lead/rohingya-migrants-and-ethnicitybased/article7275533.ece
Bengali Muslims in India: Bangladeshis until proven otherwise? BD News 24: Opinion. May 4, 2014
http://opinion.bdnews24.com/2014/05/04/bengali-muslims-in-india-bangladeshis-until-proven-otherwise/
Migrant Stories. Kathakata. November 27, 2013. http://kathakata.com/archives/1045
Nanu's Songs. Alal O Dulal. December 11, 2013. http://alalodulal.org/2013/12/11/nanus-songs/
Savar Tragedy: Solution in Solidarity. Kafila. May 7, 2013

http://kafila.org/2013/05/07/savar-tragedy-solution-in-solidarity-navine-murshid/

Lessons from Delhi and Dhaka. Kafila. February 14, 2012 (with Nagesh Rao)
http://kafila.org/2013/02/14/lessons-from-delhi-and-dhaka-nagesh-rao-and-navine-murshid/
Rohingya Crisis: Time for a New Beginning. The Daily Star. August 7, 2012. http://archive.thedailystar.net/newDesign/news-details.php?nid=245074
Hartals make Sense? New Age Bangladesh. September 27, 2011 http://newagebd.com/newspaper1/archive_details.php?date=2011-09-27&nid=34778