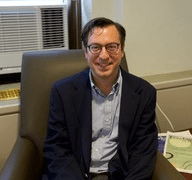 Noah Dauber
Associate Professor of Political Science; Director, Jewish Studies Program
Ph.D., Harvard University, Political Science, 2006
M.A., Harvard University, Political Science, 2004
B.A., Modern European Intellectual History (interdisciplinary major) with High Honors, 1998
Books, Monographs, Articles, and Chapters in Edited Volumes
Encyclopedia Articles
"Reformation Political Thought." Congressional Quarterly Encyclopedia of Political Science, ed. George Thomas Kurian, et al. Congressional Quarterly Press, 2010, pp. 1431-3. 
Book Reviews 
Review of Benedicte Sère, Penser l'amitié in Pensiero Politico medievale VI (2008), pp. 117-120.
Review of Jussi Varkemaa, Conrad Summenhart's Theory of Individual Rights in Renaissance Quarterly, 65 (2012), pp. 926-7.
Review of Robert Bireley, The Reason of State . Giovanni Botero. Ed. and Trans. Robert Bireley. in Renaissance Quarterly 71, no. 4 (2018): 1431–32.
Works in Progress
The Reformed Ethics of Thomas Hobbes.
The Aristotelian Commentary Tradition: A Reader in Medieval Political Thought. "Introduction" by Noah Dauber, Lidia Lanza, and Marco Toste; texts translated by Noah Dauber, and edited by Lidia Lanza and Marco Toste; under contract at Catholic University Press.
"Sovereignty, the sacred, and the civil law: Early modern jurists on homo sacer, the sacratae leges, and the ban."
"The Theory and Practice of Toleration in Early Modern Europe," for An Anthology on Toleration, a project of ResetDOC and the Center for Democracy, Toleration and Religion (CDTR) at the University of California, Berkeley (to be held at Berkeley, April 3-4, 2020).
"Sovereignty, the sacred, and the civil law: Early modern jurists on homo sacer, the sacratae leges, and the ban," presented as part of the plenary panel on "Sacralisation in Law, Theology, and Society" at the conference "Holy Wars and Sacred States: Religious Conflict, the State, and Sacred Power in Early Modern Europe" (Queen's University Belfast, 4-6 July 2019, July 5, 2019).
"The laws of nature and the reformed ethics of Thomas Hobbes," presented at the Columbia Political Theory Workshop (New York, NY, September 12, 2018).
"Thomas Hobbes and Reformed Ethics," presented at the Oxford Political Thought Seminar (Oxford University, Oxford, UK, March 2, 2018).
"Commonwealth and the Penal State: Hobbes's Theory of the State," presented at the Yale Political Theory Workshop (Yale University, New Haven, CT, January 31, 2018).
"Law or Politics? Early Modern Views of Athenian Legislative Procedure," presented at the 2017 Quentin Skinner Lecture and Colloquium, "The Nature of Politics and the History of Political Thought," (keynote: Sophie Smith), June 9, 2017.
Harvard University, Department of Social Studies and Freshman Seminar Program, Lecturer, 2006-2009.
Deep Springs College, Short Term Professor, Summers 2006, 2008.
Visiting scholar, The Medieval Institute of the University of Fribourg, Fribourg, Switzerland, spring 2008
Visiting scholar, Herzog August Bibliothek, Wolffenbüttel, Germany,  summer 2003
Visiting scholar, Max Planck Institute for the History of European Law