Family Weekend 2019
The best of September Chenango Valley weather blessed Family Weekend 2019. From attending classes like Mathematical Economics, Modernist Poetry, Politics and the Moral Vision, Intro to Astronomy, or Child Psychology, to concerts, exhibitions, departmental receptions, sporting events, and more, there were plenty of opportunities for students and their loved ones to spend quality time together enjoying campus and community.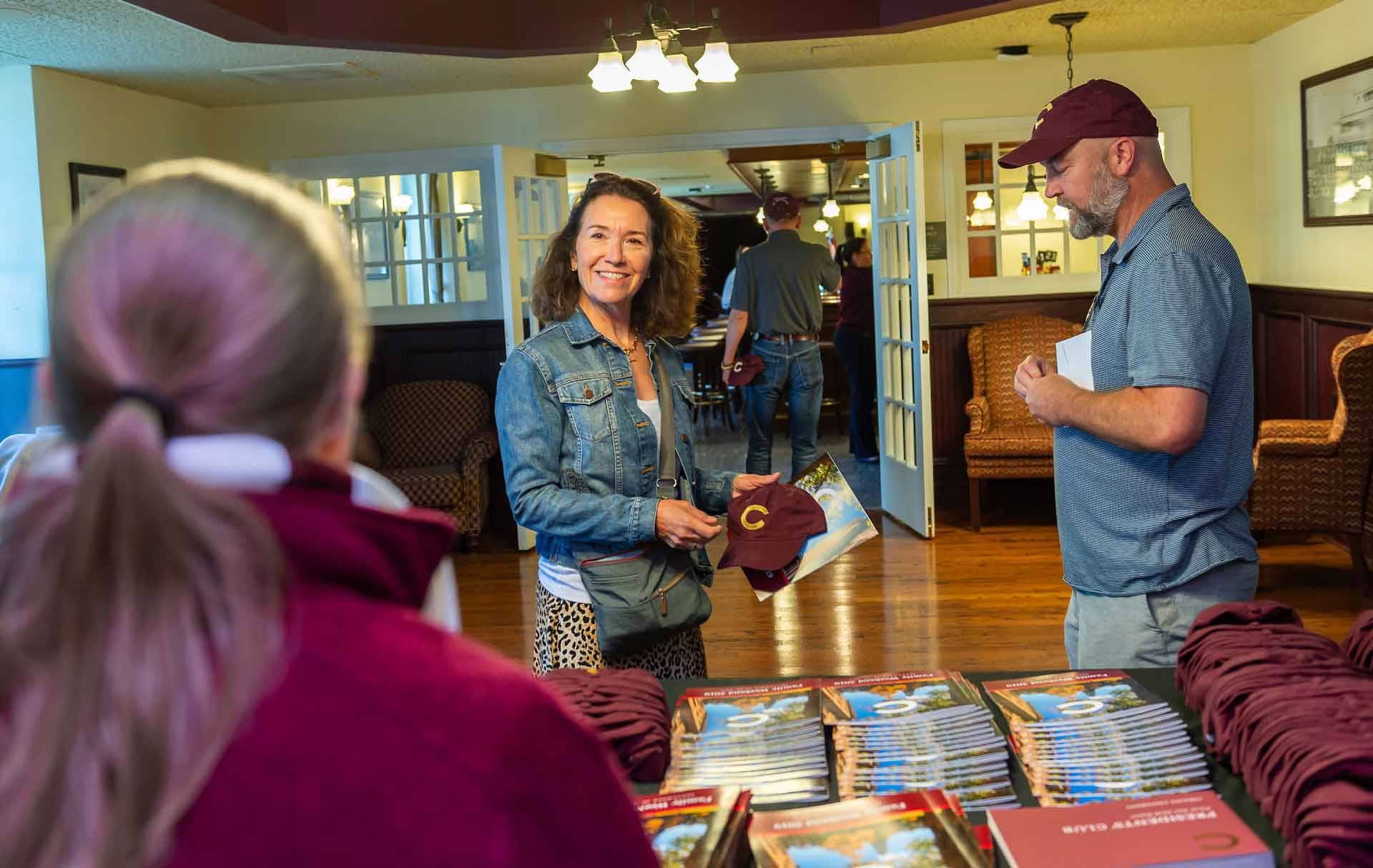 Family Weekend Welcome Center in Donovan's Pub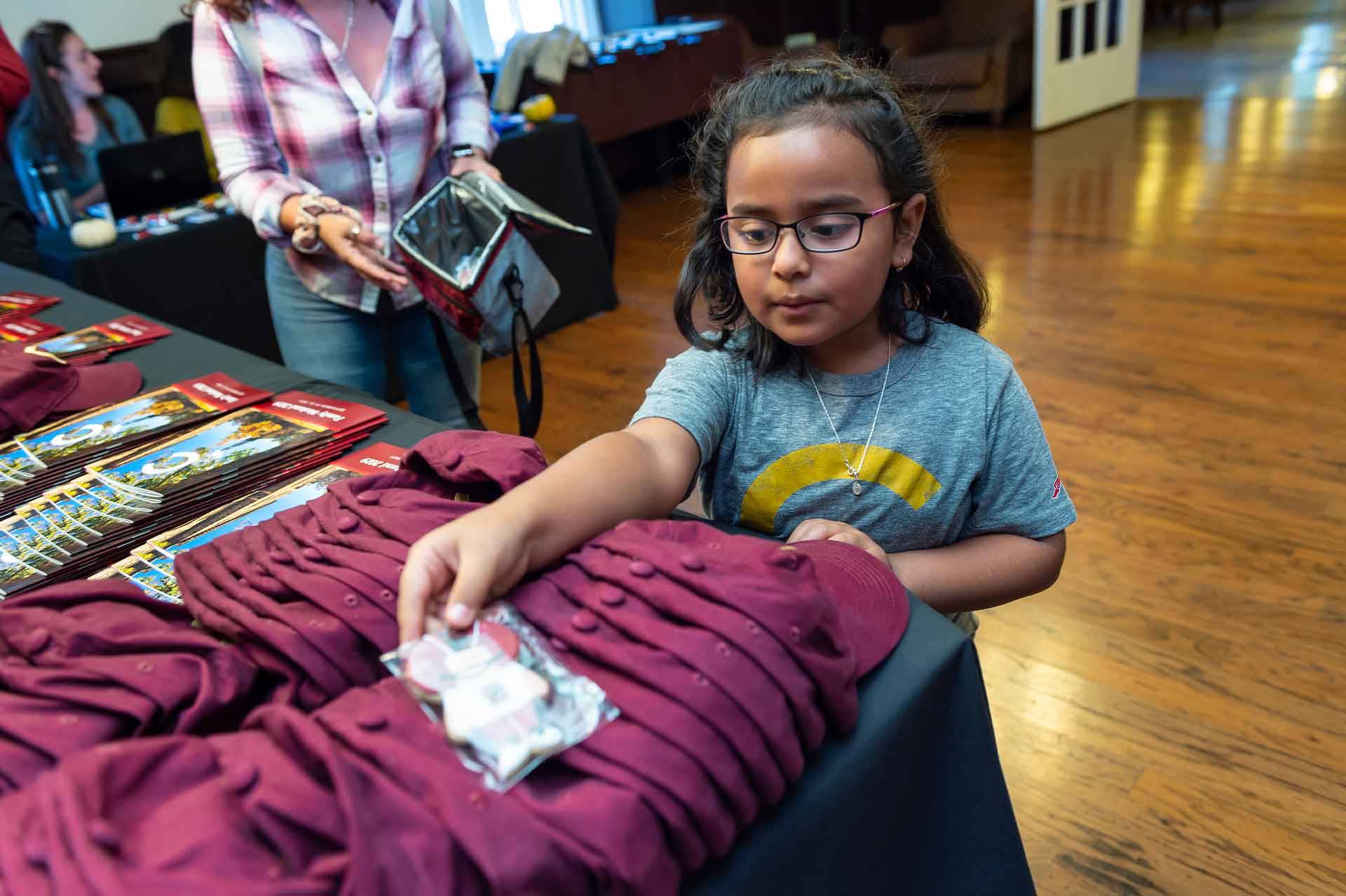 Family Weekend Welcome Center in Donovan's Pub
Grateful greeting at the Family Weekend Barbecue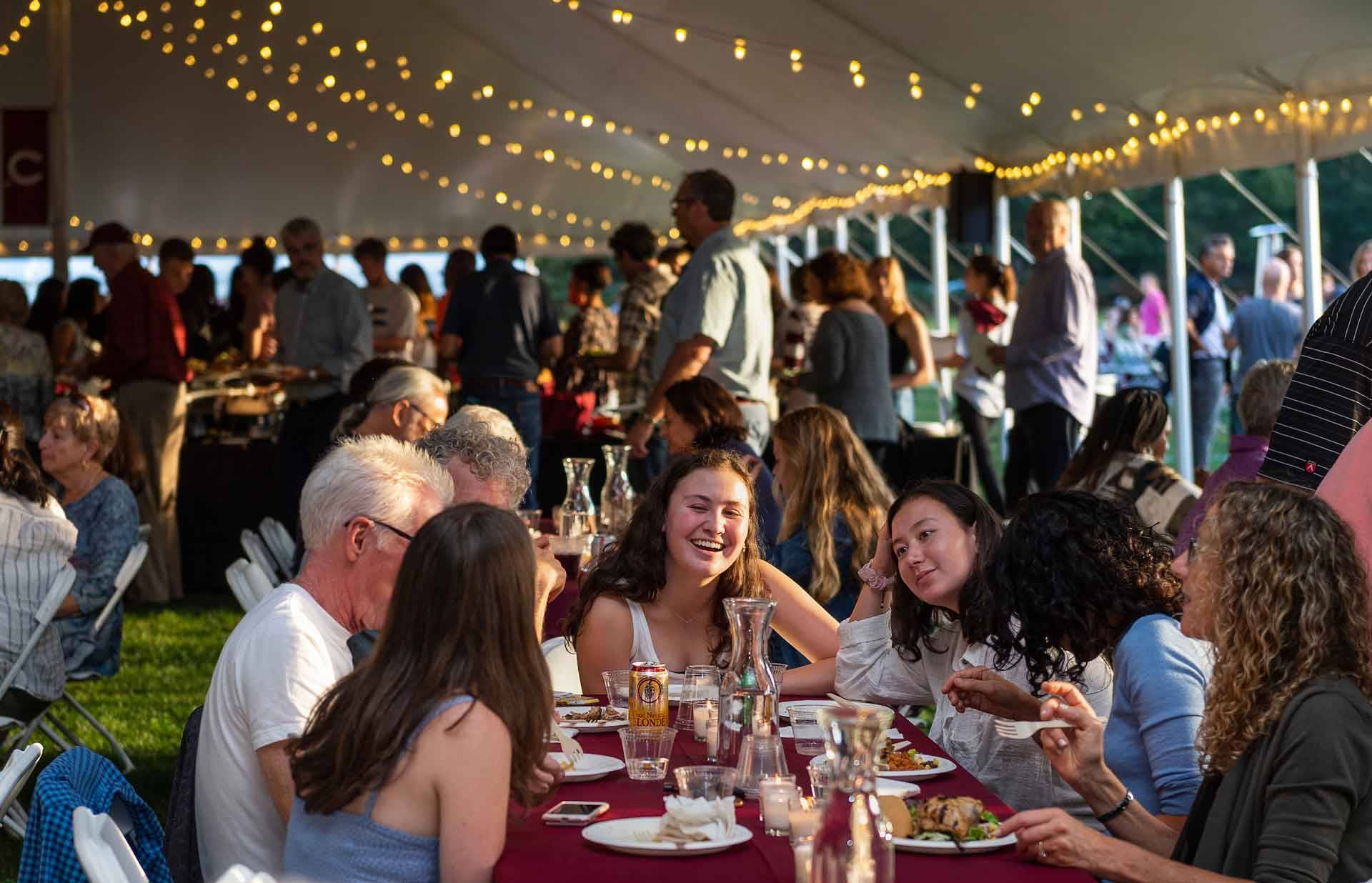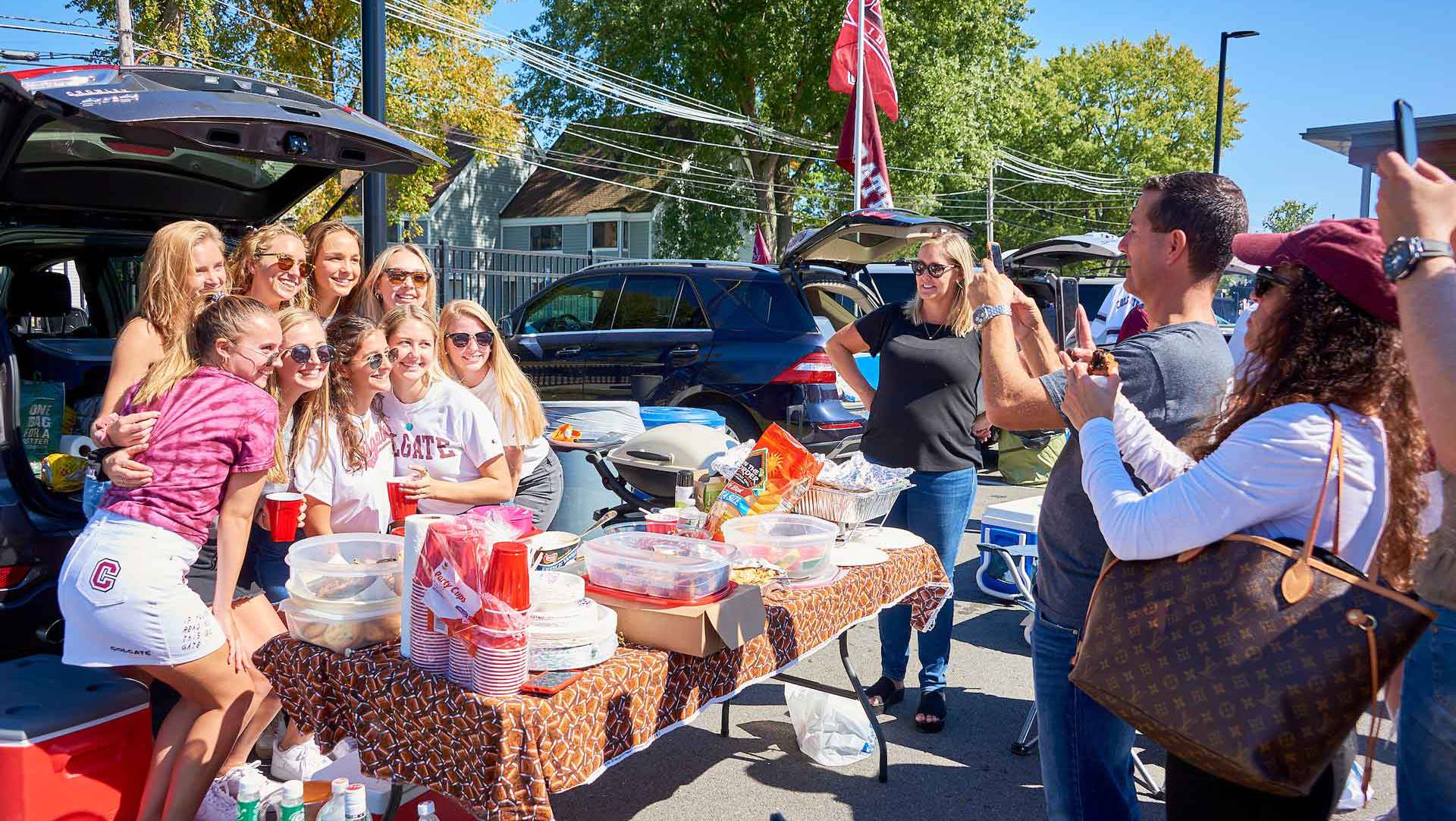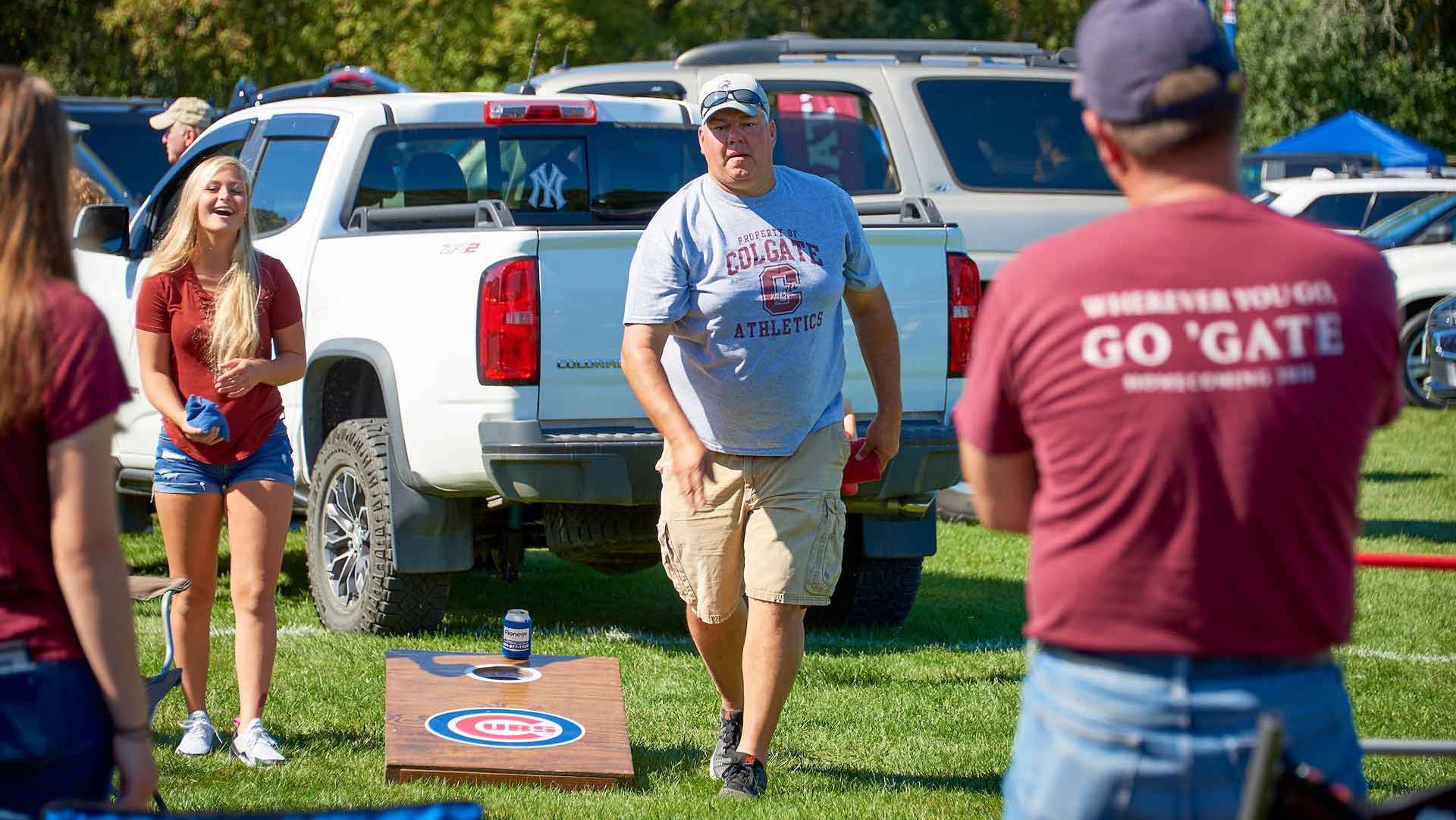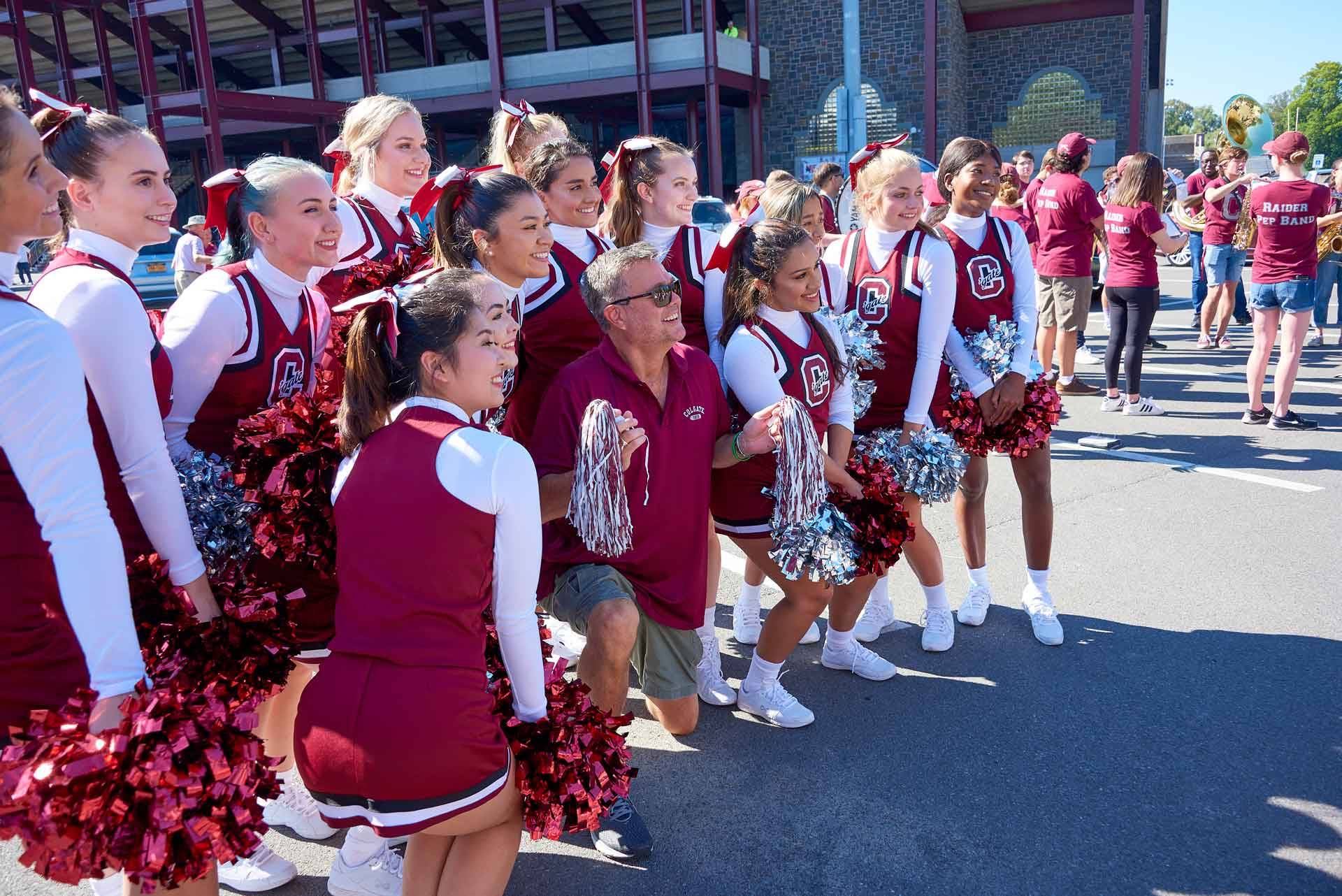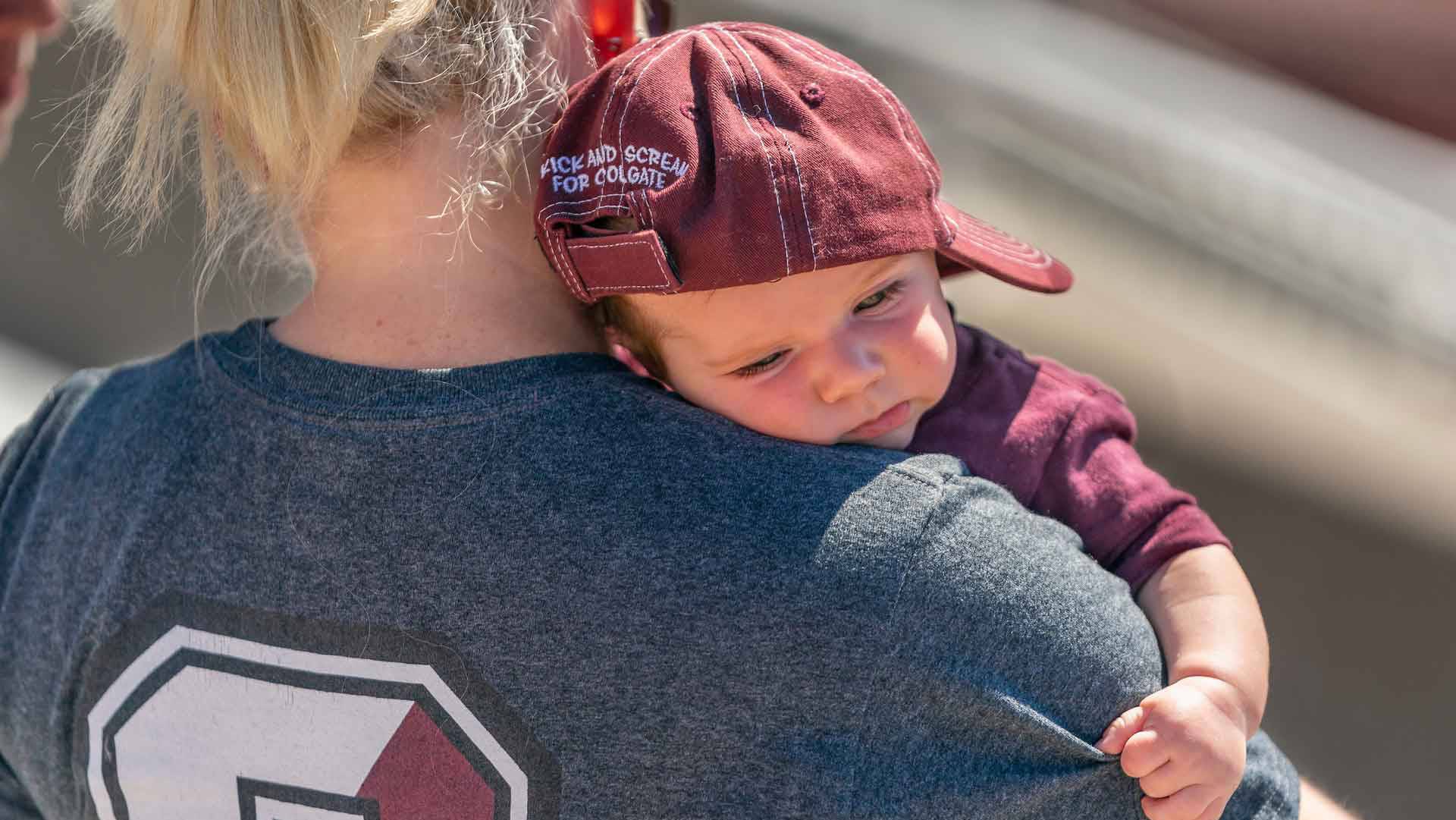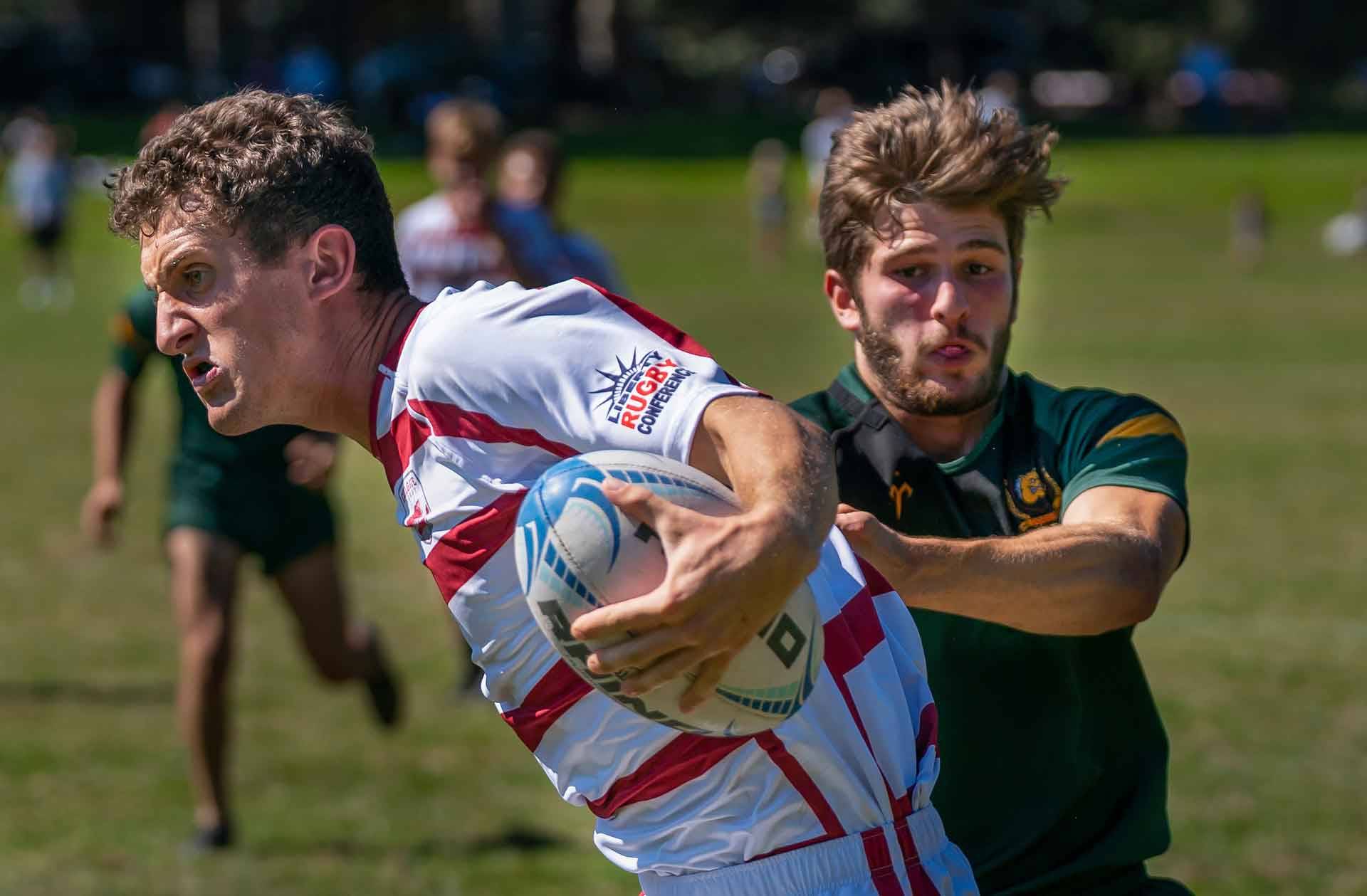 Men's rugby vs. SUNY Brockport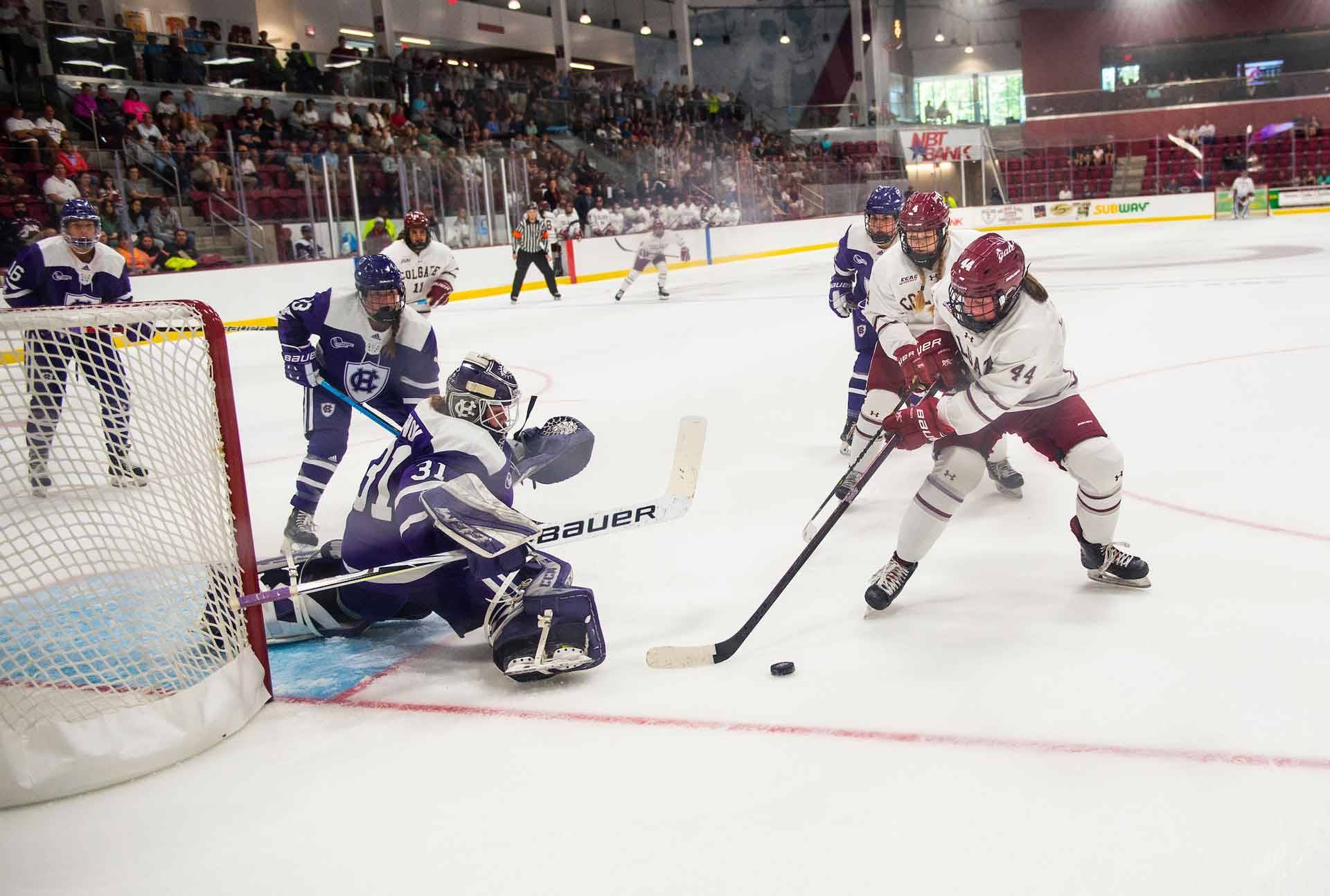 Women's ice hockey vs. Holy Cross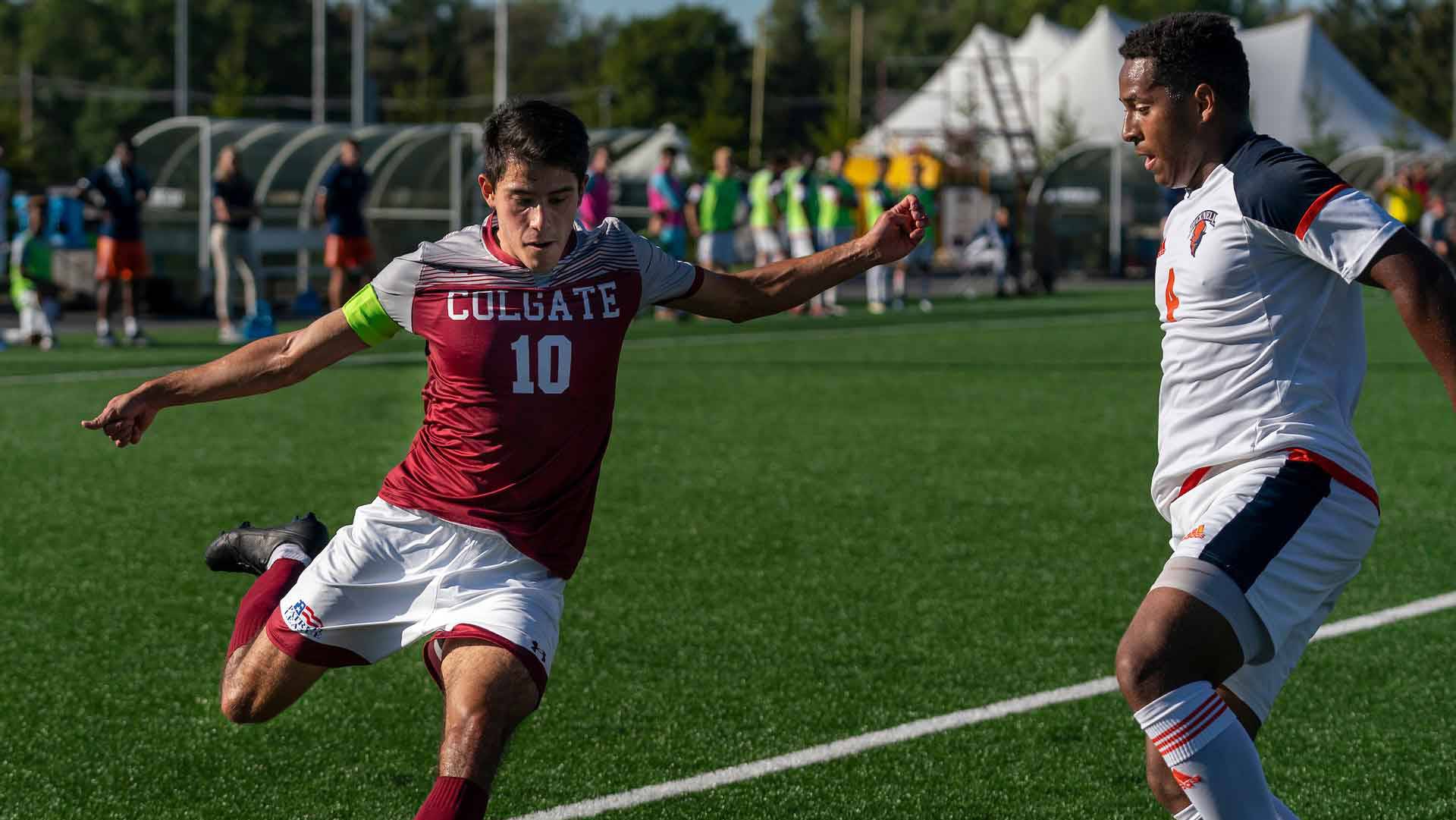 Men's soccer vs. Bucknell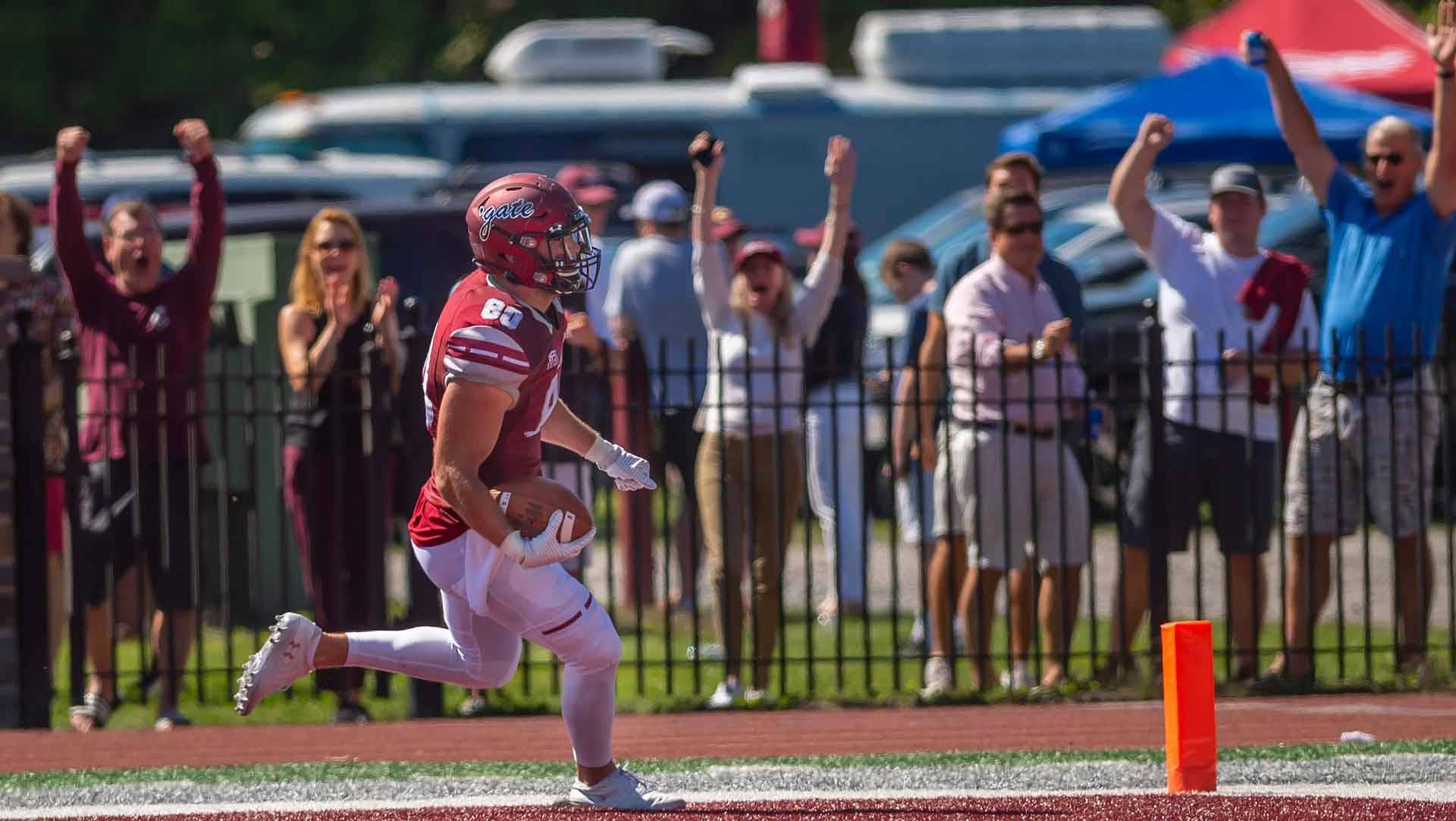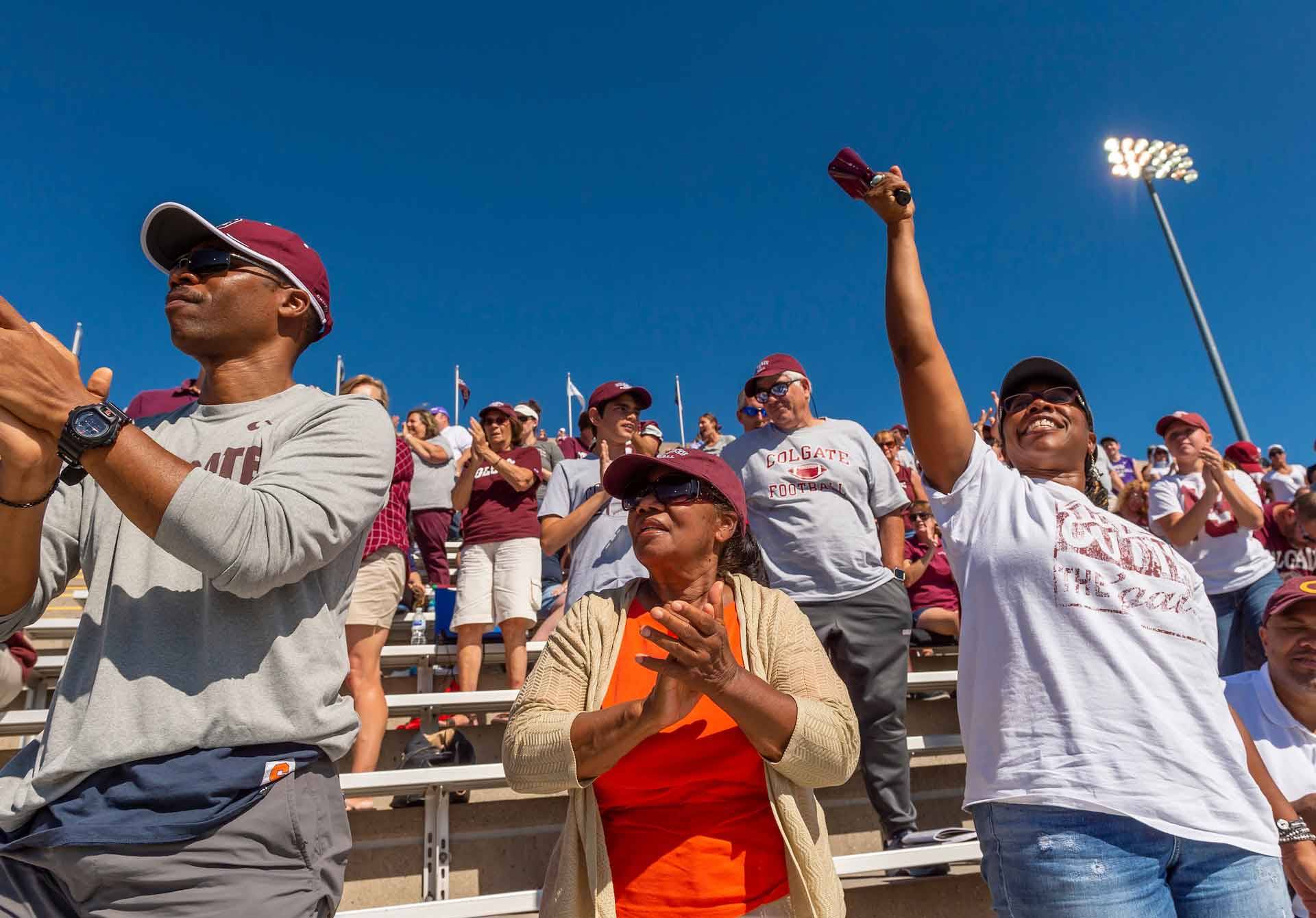 Cheering on Raider football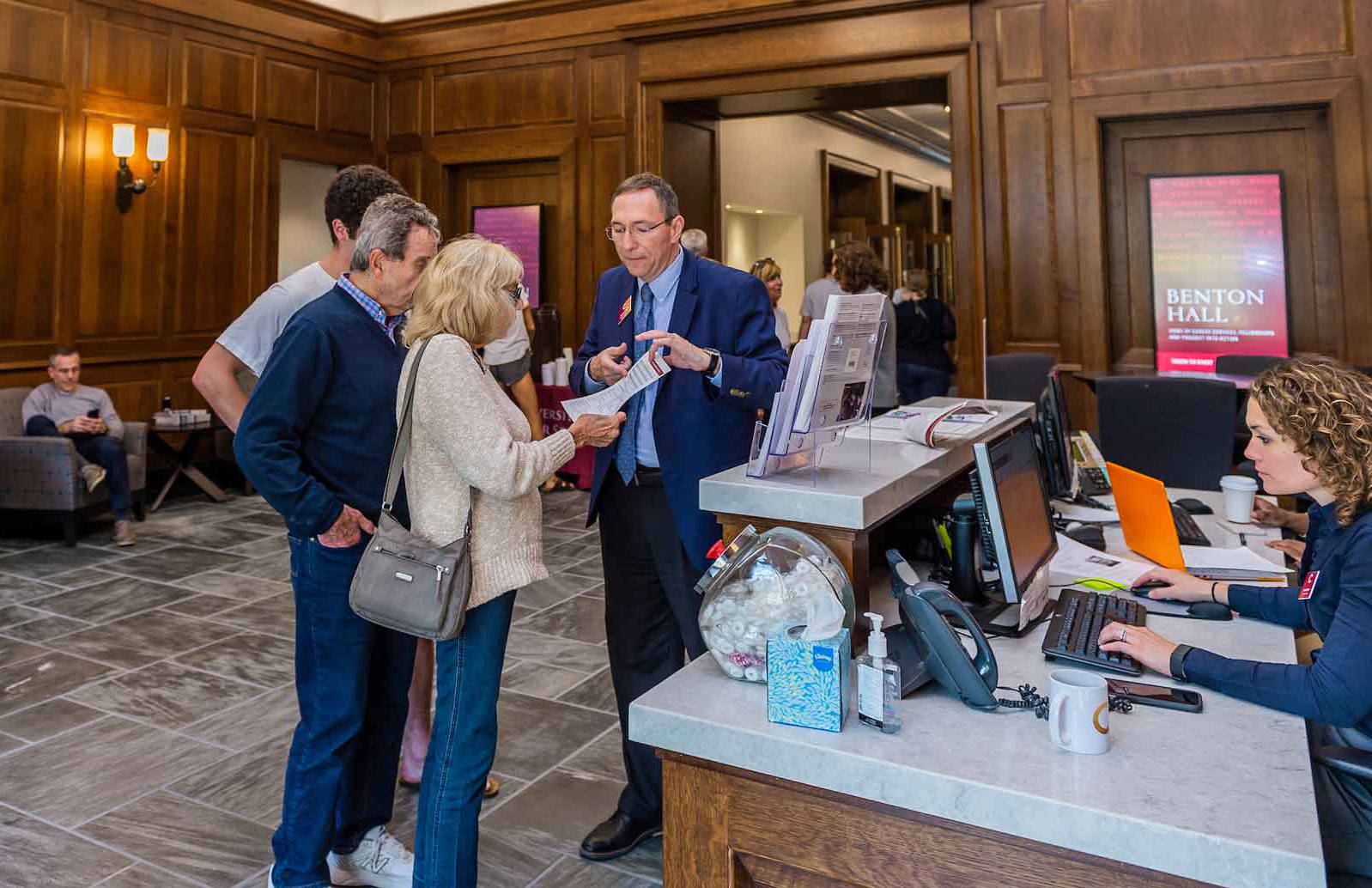 Career Services, Thought Into Action, and Fellowships and Scholarships open house in Benton Hall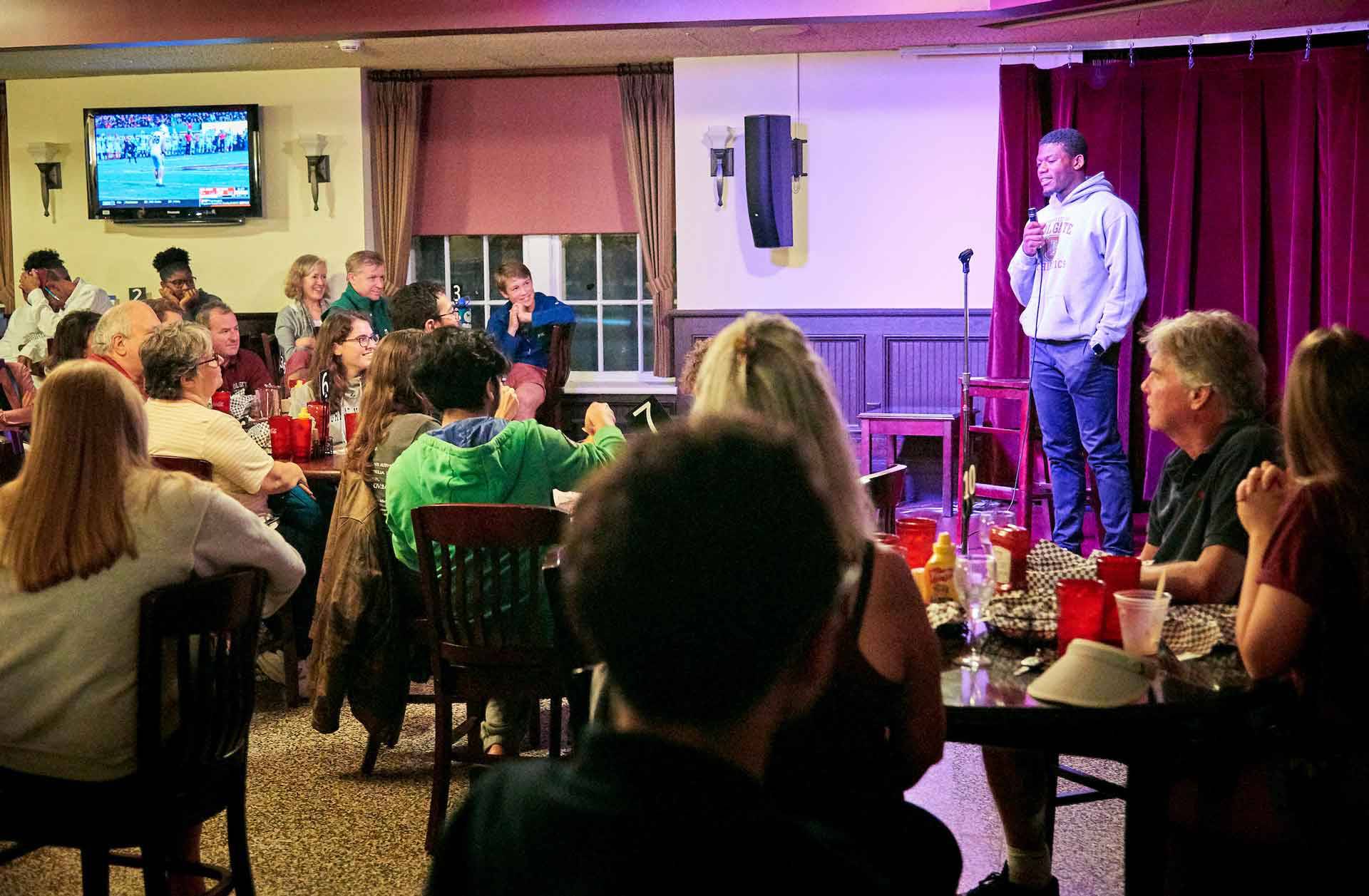 Colgate Stand Up at Donovan's Pub
An Hour with President Brian W. Casey
It was standing room only when President Casey discussed the University's Third-Century Plan and the latest developments on campus. 
Friday night a cappella concert in the chapel