Entrepreneurs at Colgate develop solutions that address the biggest challenges in business and society, supported by a rigorous liberal arts education, dedicated alumni and parent mentors, and action-oriented programs.
Colgate's entrepreneurship programs challenge participants to solve complex problems, think creatively, communicate powerfully, persevere through failure, and most importantly take action. Our entrepreneurs are supported by robust programs, funding opportunities, dedicated spaces, and a highly-engaged group of alumni and parent mentors with deep domain expertise. The entrepreneurial leaders who develop at Colgate are able to tackle today's most pressing challenges by building, testing, and launching solutions that make an impact on Colgate, society, and the world.
Our success stories include:
Thought Into Action Incubator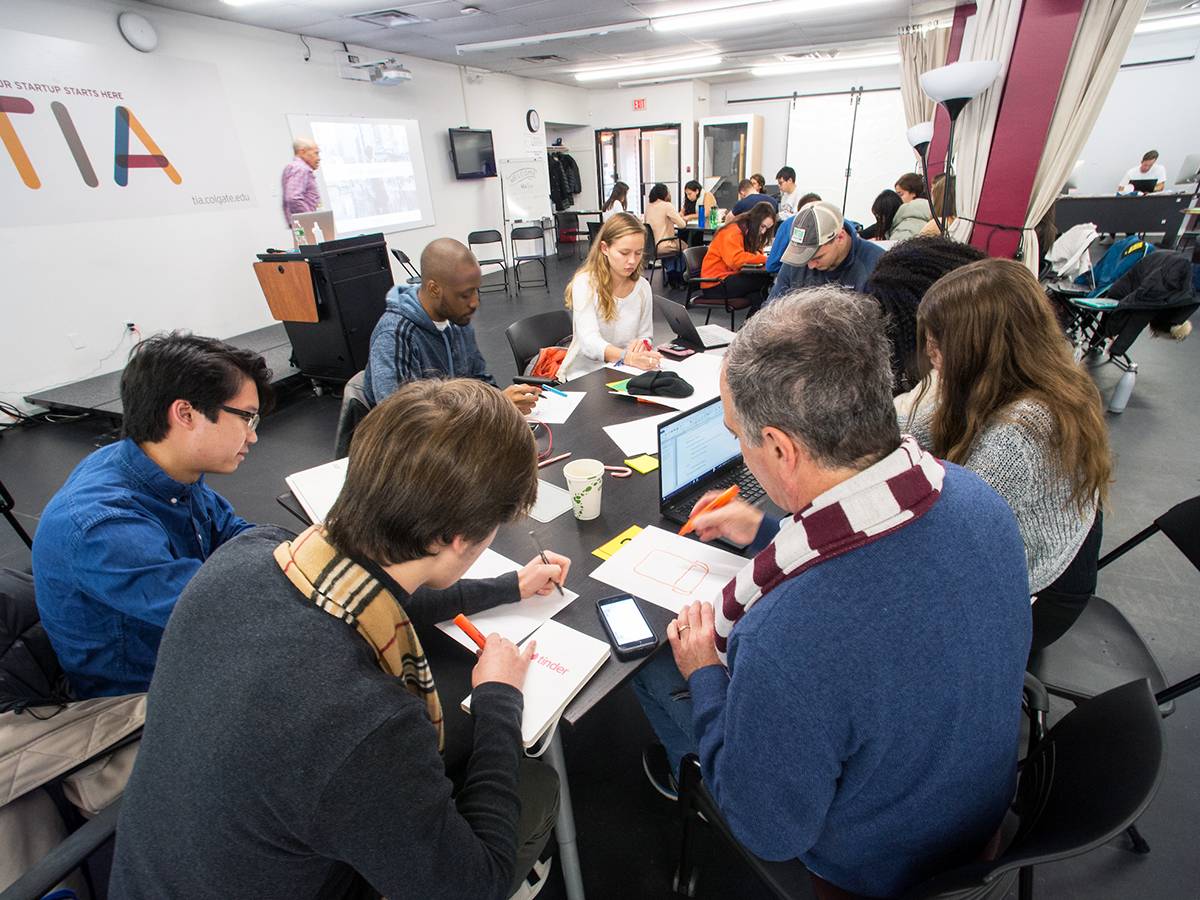 During the rigorous, year-long Thought into Action incubator, participants build a venture that solves a problem in the for-profit, non-profit, or campus/community arena. The program challenges participants to think critically, communicate powerfully, solve complex problems, and persevere despite failure.
Funding Opportunities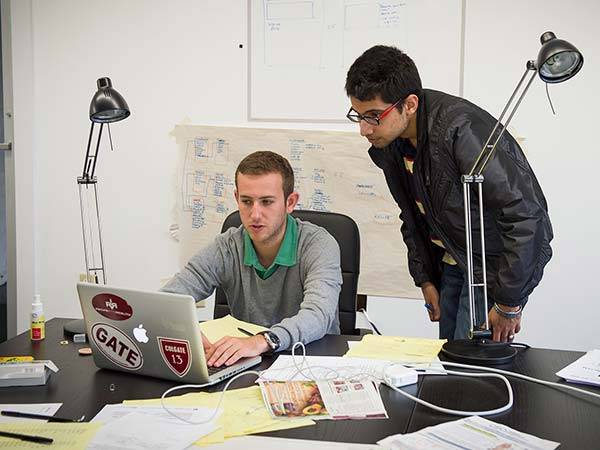 Colgate students have access to critical funds to support their ventures and enable their professional growth. These funds equip students to execute solutions, think critically and problem solve, and develop as entrepreneurial leaders.
Entrepreneur Weekend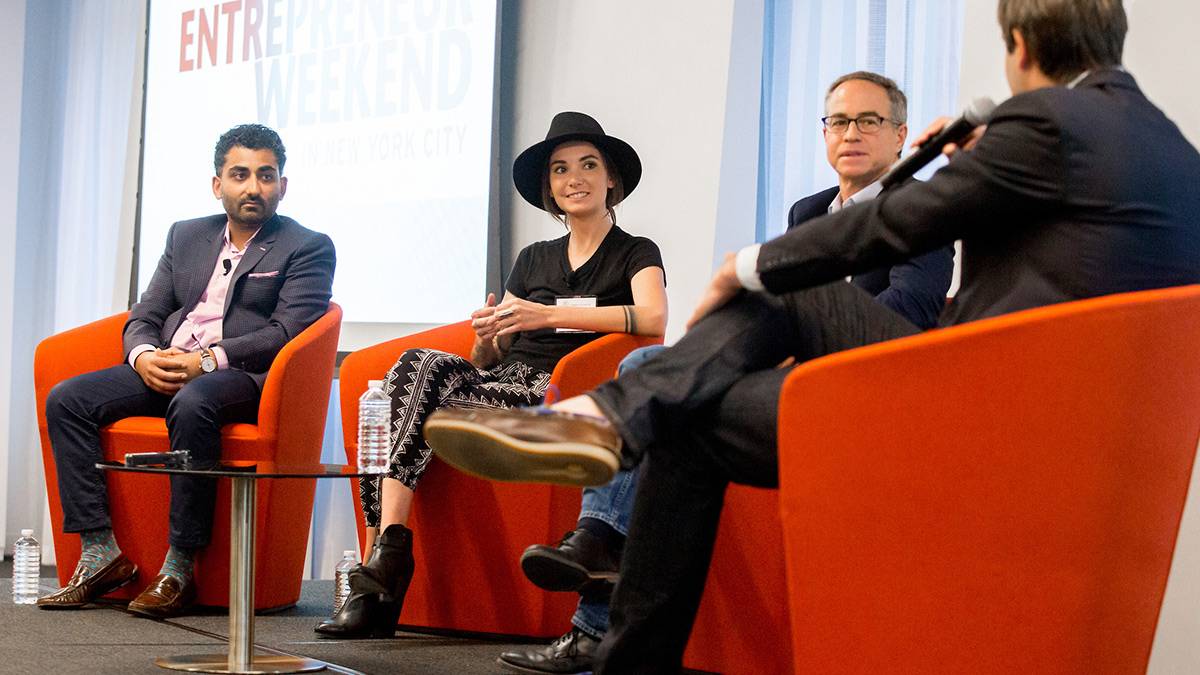 A culminating weekend-long celebration of Colgate entrepreneurship, featuring world-renowned entrepreneurs, Colgate's Entrepreneur of the Year, and our distinctive student entrepreneurs.
Entrepreneurs Fund Summer Accelerator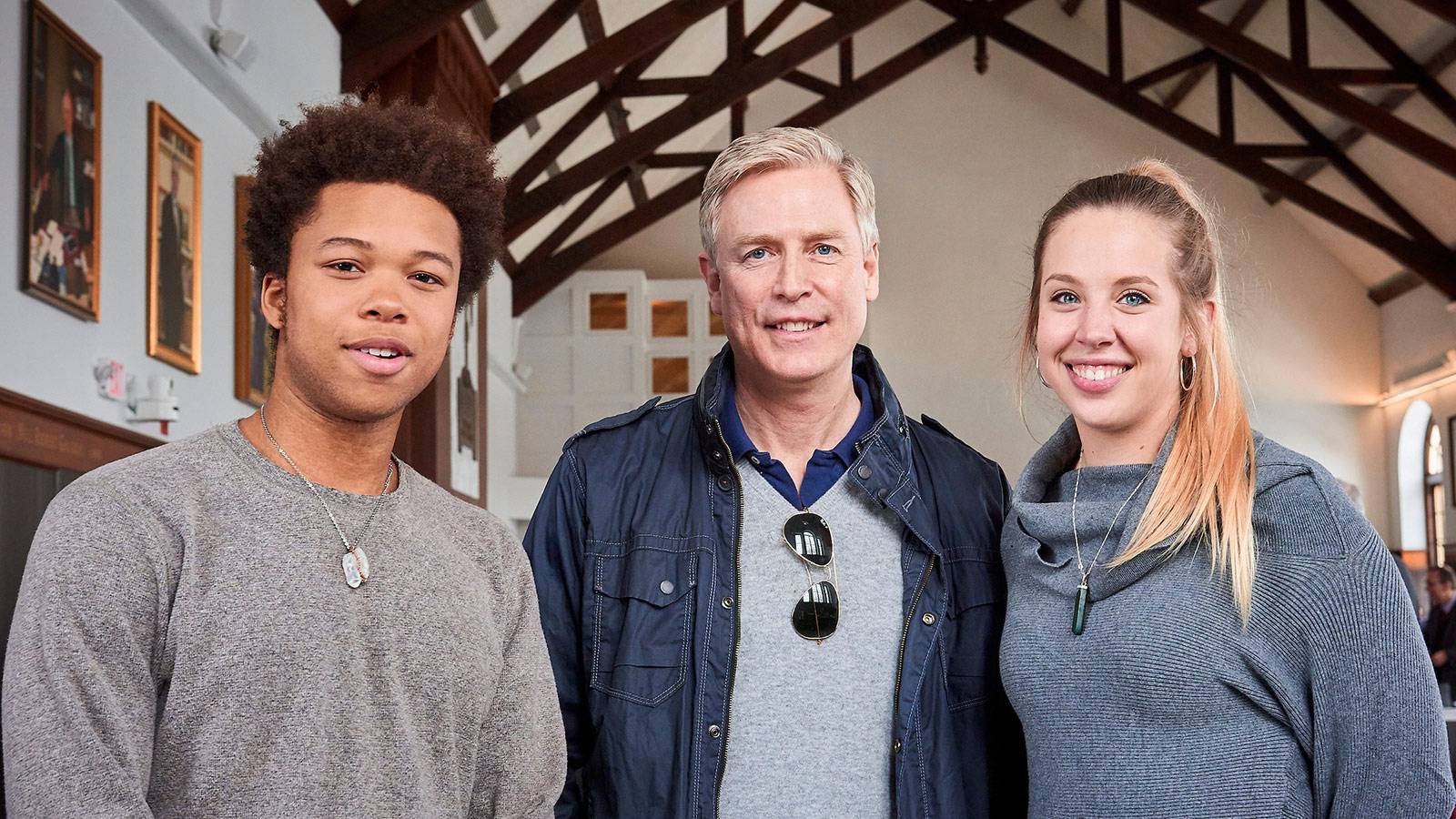 Action-oriented teams accepted into the Entrepreneurs Fund Summer Accelerator program receive intense mentoring by seasoned alumni entrepreneurs as they spend the summer fully immersed in growing their ventures.
Downtown Coworking Space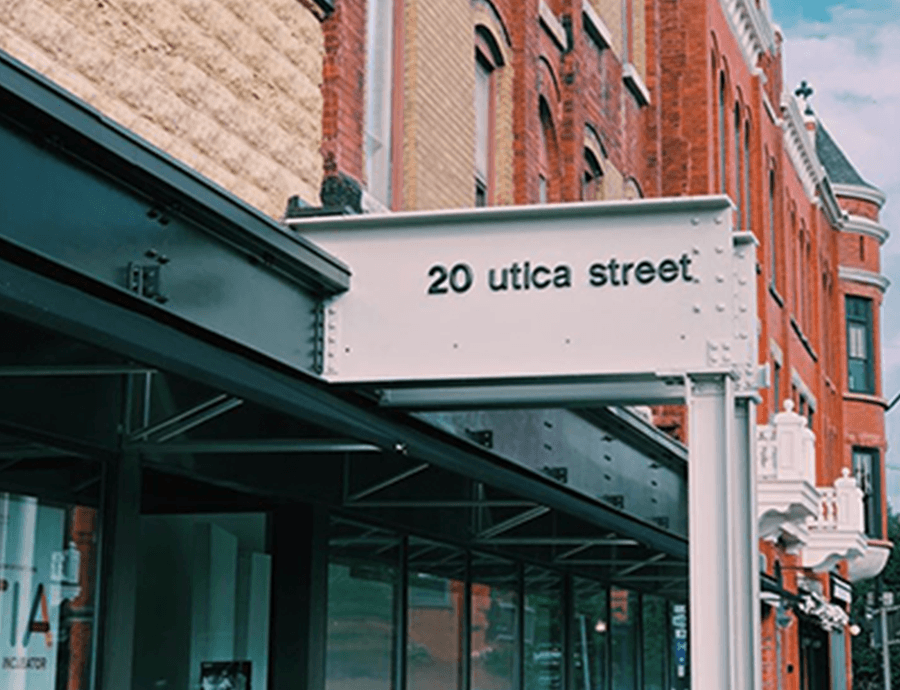 The Hub is a New York State certified business incubator in downtown Hamilton that is infused with creativity and innovation, inspiring impactful work. Students are surrounded by a community of entrepreneurs and supported by a vibrant regional entrepreneurial ecosystem.
Colgate Alumni Entrepreneur Network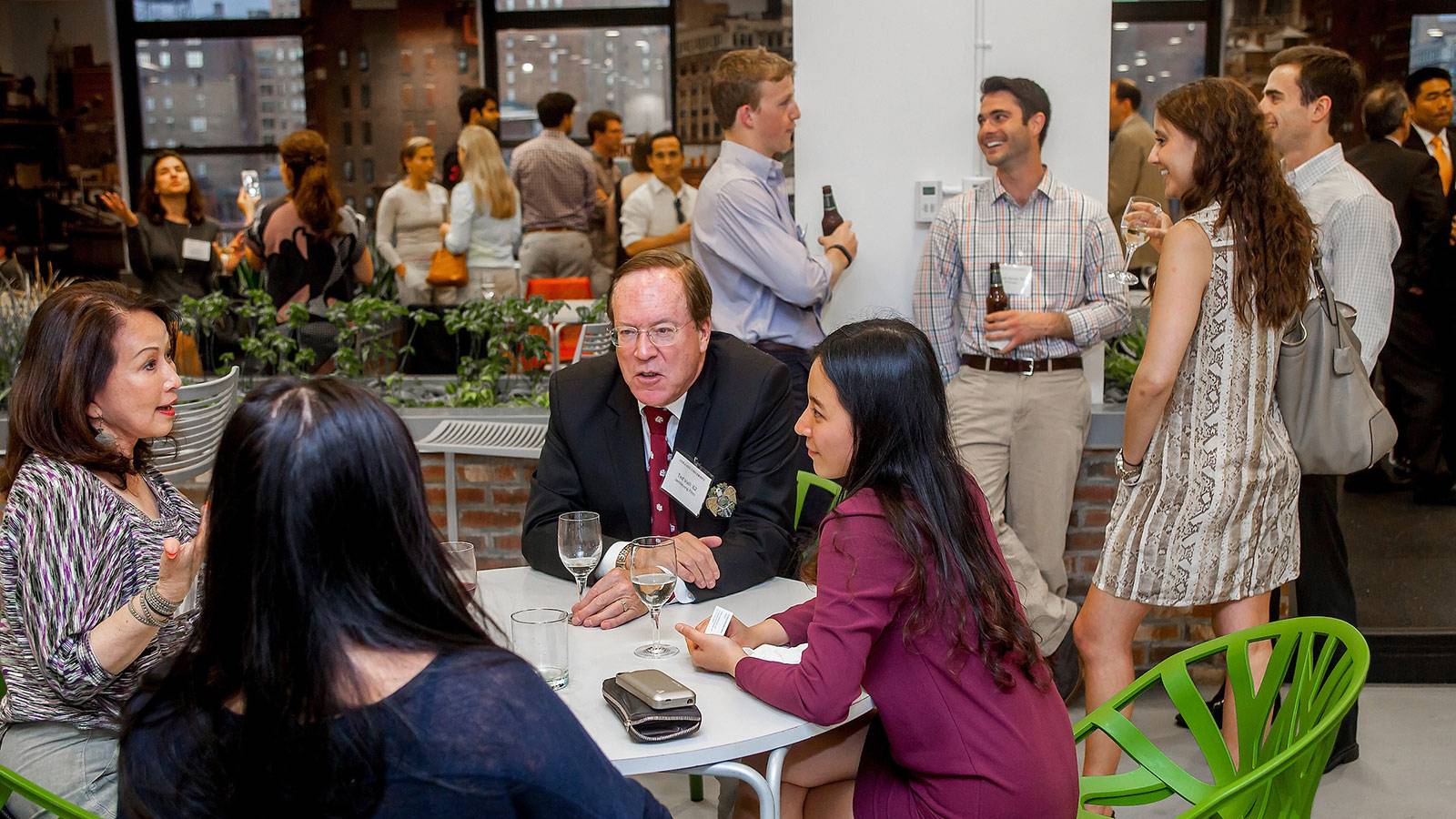 A dedicated network of funders, founders, and content experts donate their time and talent to support students and fellow alumni. Colgate's Entrepreneur Network provides an invaluable resource to our entrepreneurs.
Upcoming Entrepreneurship Events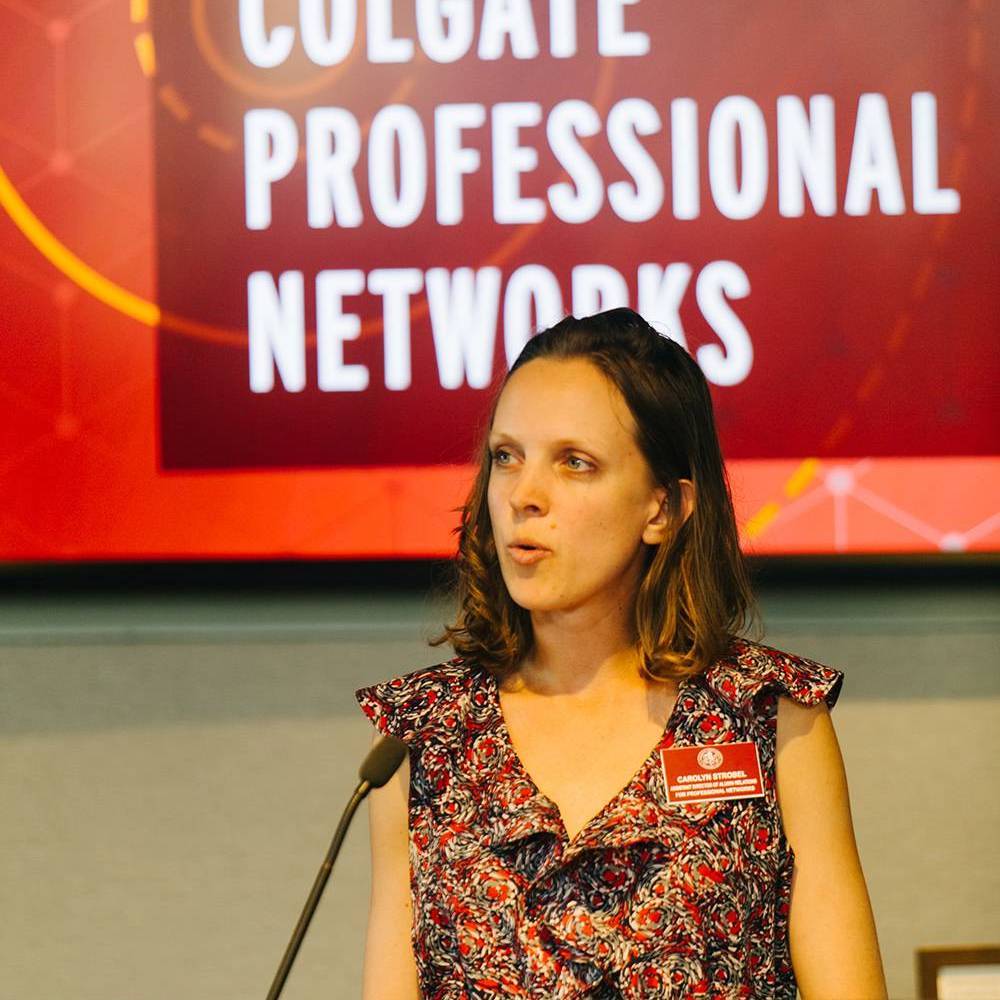 Director, Thought into Action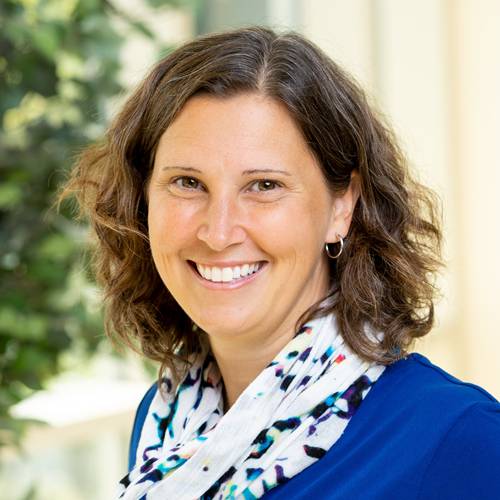 Assistant Vice President for Career Initiatives