Walk-In Hours
The Counseling Center has walk-in hours Monday through Friday from 9 am - 12 pm and 1:30 pm - 4:30 pm during the academic semester. Walk-in hours are available to any student to see a counselor on the same-day for a routine concern, urgent need, or crisis situation. Students can speak with the walk-in counselor either in-person or through Zoom.
To see a counselor during walk-in hours:
Go to the Counseling Center, located at Conant House and check-in with the office manager for a walk-in appointment
You will complete some paperwork before seeing the counselor
You may have to wait up to 30 minutes to see the counselor if they are meeting with another student when you check-in
or
Call the Counseling Center at 315-228-7385 and request to see the walk-in counselor; the office manager can let you know if the counselor is available or if there is a wait
Notify the office manager if you would like to see the walk-in counselor in-person or through a Zoom appointment
You will complete some paperwork either online or in-person before seeing the counselor
After-Hours Support
A counselor is available 24/7 for after-hours support to assist with urgent or crisis situations. After the Counseling Center closes for the day, students can reach the counselor on-call by calling the Counseling Center and selecting prompt #2 from the voicemail. Students can access the counselor on-call from both on and off-campus locations. Students may find it helpful to attend walk-in hours the following day for ongoing support from a counselor.
For severe or potential life-threatening mental health or medical issues, contact 911 or Campus Safety at 315-228-7911. Students may also call the National Text/Hotline for after-hours support. Text START to 741-741 or call 1-800-273-TALK (8253) for a confidential conversation anytime.
Contact Us
For students unable to attend walk-in hours or have a unique treatment need, you can request a routine scheduled appointment with a counselor by completing the Appointment Request Form. The office manager processes these requests on a first come, first-served basis and will reply to students by the next business day to offer the first available appointments. The Appointment Request Form should not be used for crisis or urgent counseling requests.
FYI: Students must be signed in through eduroam or Colgate WiFi to access the Appointment Request Form. If a student is off-campus, they must be connected through Colgate's VPN, Global Connect. 
Learn more about us below; it is important that you have confidence in your counselor's ability to help you.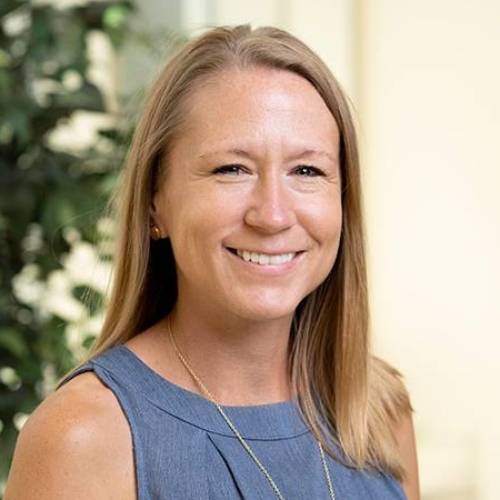 Assistant Vice President of Counseling and Psychological Services, Director of Sexual Violence Support
Clinical Interests
Trauma
Identity Development
Eye Movement Desensitization Reprocessing (EMDR)
Clinical Hypnosis
Anxiety Disorders
Personal Interests
Colgate Sports
Running
My Children & Puppies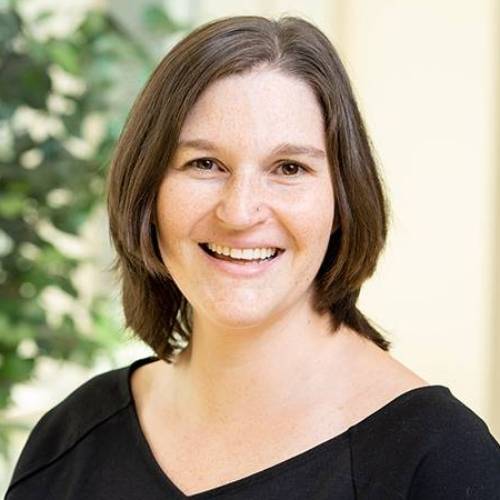 Senior Associate Director of Counseling and Psychological Services
Clinical Interests
Group Therapy
Relationships & Family Dynamics
Identity Development
Eating Disorders & Body Image
Personal Interests
Outdoor adventures with my family
Cooking & Baking
Wellness & Fitness
Clinical Interests
Emotion-Focused Therapy
Adjustment Stress
Sexual Identity Development
Family-of-Origin & Relationship Issues
Personal Interests
Spirituality
Food
Fitness
Criminology
Clinical Interests
Acceptance & Commitment Therapy
Positive Masculinity & Gender Violence Prevention
Athletic Identity
Coping & Resilience
Cognitive Behavioral Therapy
Personal Interests
Competitive Sports/Fitness
Dad Jokes
Photography
Cooking
Clinical Interests
Anxiety & Depressive Disorders
ADD
Life Transitions
Bilingual Counseling
Culture, Identity & Intersectionality
Personal Interests
DIY Projects
Home Interior
Traveling (Domestic & International)
Clinical Interests
Trauma
Family Dynamics
Relationships
Anxiety & Mood Disorders
Cognitive Behavioral Therapy
Personal Interests
Spending time with my Family
Faith
Helping Others
Food
Clinical Interests
Mindfulness
Dialectical Behavior Therapy
Strength Based Perspective
Motivational Interviewing
Cognitive Behavioral Therapy
Personal Interests
Movies
Coaching/Watching/Playing Basketball
Reading
Spending Time with Family & Friends
Listening to Music/Going to Concerts
Clinical Interests
Cognitive Behavioral Therapy
Motivational Interviewing
Anxiety & Mood Disorders
Substance Use
LGBTQ+ Ally
Personal Interests
Traveling/Adventuring
Crafting
Cooking
Clinical Interests
Anxiety & Mood Disorders
Culture, Identity & Intersectionality
Trauma & Resilience
Challenges of First-generation Students
Acceptance & Commitment Therapy
Personal Interests
Ballroom Dancing
Travel
Family Movie Nights
Science Fiction & Marvel Comics
Martial Arts
Clinical Interests
Relationship & Family Dynamics
Adjustment Issues
Grief & Loss
Strength-Based Perspective
Group Therapy
Personal Interests
Fitness/Running
Faith & Spirituality
Community Service
Alumni Engagement
Mental Health Intern
Clinical Interests
Rational Emotive Therapy
Anxiety Disorders
Group Therapy
Athletic Identity
Office Responsibilities
Administrative & Office Support
Scheduling
Maintaining Supplies
Maintaining Lending Materials/Equipment
Personal Interests
Reading
Hiking
Spending Time with Family
Cats & Dogs
Psychiatric Nurse Practictioner
Adjunct Psychiatric Nurse Practitioner
Hello! I am a Psychiatric Mental Health Nurse Practitioner who is always, first and foremost, striving to deliver personable care with the person I am helping at the center of it all. Empowerment and caring are essential to the soul of the nursing profession at any level, and I do my best to uphold the standard of nurses being viewed as one of the most ethical and honest professions. The majority of my clinical experience has been in an outpatient setting, treating a wide array of mental health issues and substance use disorders, many of whom were young adults and college-aged students. Outside of work, I have two young sons (3 and 5yrs old) whose goals are to ensure I meet my daily physical activity goals! I also love attending comedy shows, because laughing does everyone good. A great day for me is the sun shining, my caramel latte made perfectly, and having the chance to smile and have a talk with someone.