Psychology major Aliza Reinstein '23, from Potomac, Md., describes her internship at the Child Mind Institute, where she is working with children with behavioral and developmental disorders at an intensive summer treatment program.
During the summer, I was an intern at the Child Mind Institute Summer Program in New York City as a lead counselor. Alongside eight other counselors, I worked one-on-one with kids with developmental disorders such as attention deficit hyperactivity disorder, oppositional defiant disorder, generalized anxiety disorder, and autism spectrum disorder. 
At this intensive treatment program, we used a behavioral reinforcement point system, created by William Pelham, PhD, to help shape behaviors for kids who normally do not get the opportunity to have 200+ hours of individualized clinical attention in a school setting. This camp is largely academic-based, with social and emotional learning components. A key principle of the program is the importance for campers to understand at all times what was expected of them as well as being encouraged to establish prosocial behaviors.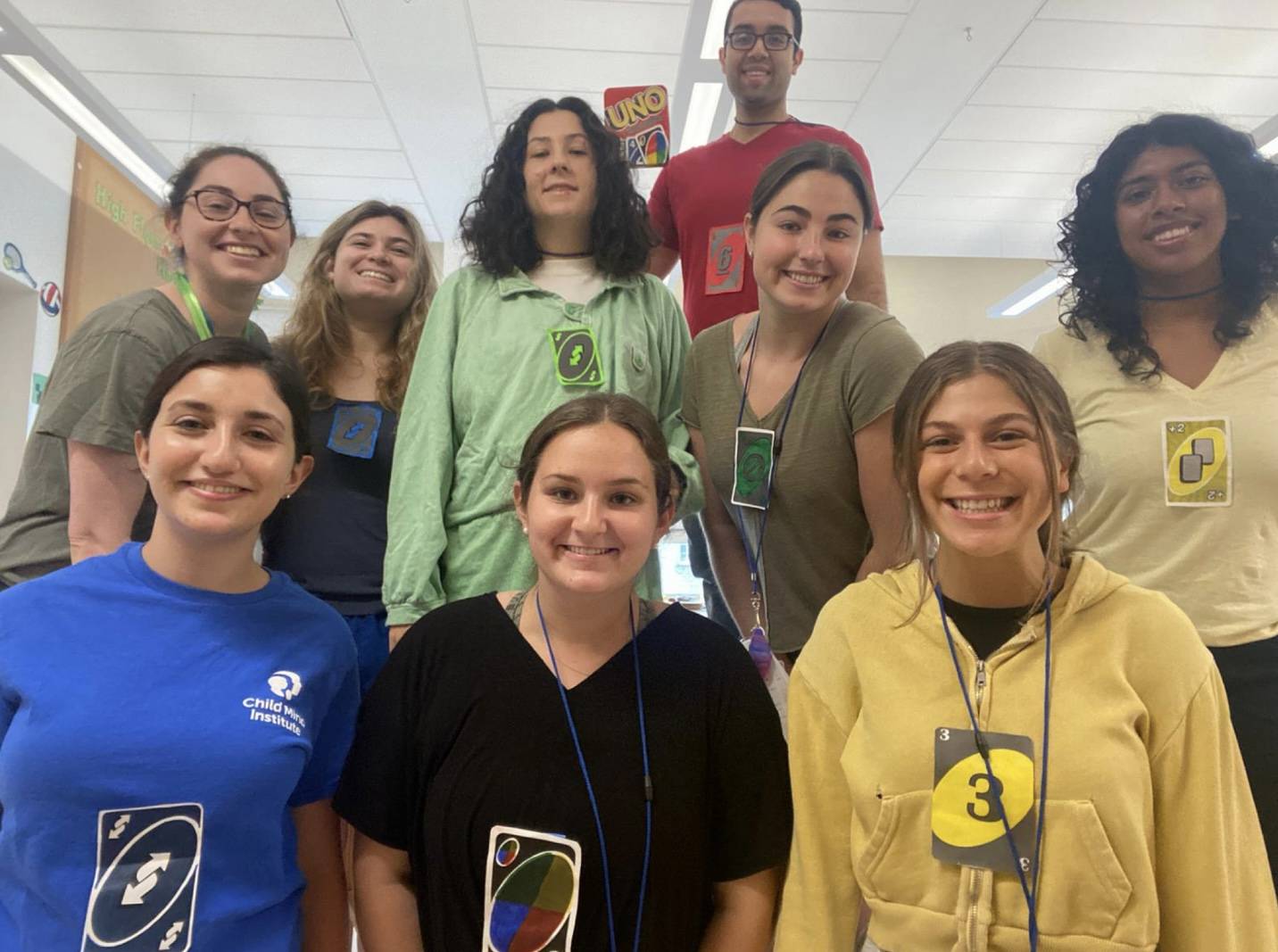 One of my favorite parts of the internship was the role of a lead counselor, in which I had the opportunity to learn from experienced clinicians. The clinicians helped me to better understand specific directives of the program, which in turn helped me to better advise the counselors in my group on how to utilize the rigid point system and direct commands.
During the course of the summer, I formed lasting connections with my campers and watched as they made true progress in their behavior. I saw this growth on a daily basis but was also able to see it reflected through the behavioral data collected on each camper. Working with these children was one of the most rewarding experiences of my life.
My experiences at the Child Mind Institute have provided me with great insight into the clinical decision-making process and how to approach a "big" behavior with attention and care. This experience has also influenced my decision to pursue graduate work with children with developmental disorders. One day, I hope to return to the Child Mind Institute as a clinician and continue to help guide young minds.
Learn more about summer internship funding opportunities through Career Services at Colgate.