Film studies major Hunter Keller '24, from Deerfield, Mass., describes her internship at Northern Light Productions, where she helped to create museum exhibits and other educational media.
This summer, I worked as an intern at Northern Light Productions (NLP) in Boston, Mass. NLP produces a variety of educational media, including museum installations, interactive exhibits, and documentaries.
When I arrived at NLP, I was introduced to a team of creatives, including producers, editors, graphic designers, animators, cinematographers, and marketing associates, with whom I continued to work on projects throughout the summer.
Together, my team created productions for clients, with each part of the team playing its own distinct role in the process. First, the development team prepares budgets and writes proposals for interested clients. If our team wins a project, the production team then takes over and works with the client to outline their expectations. Cinematographers and graphic designers are then responsible for producing raw content. Finally, animators and editors combine footage with supplementary information to complete the project.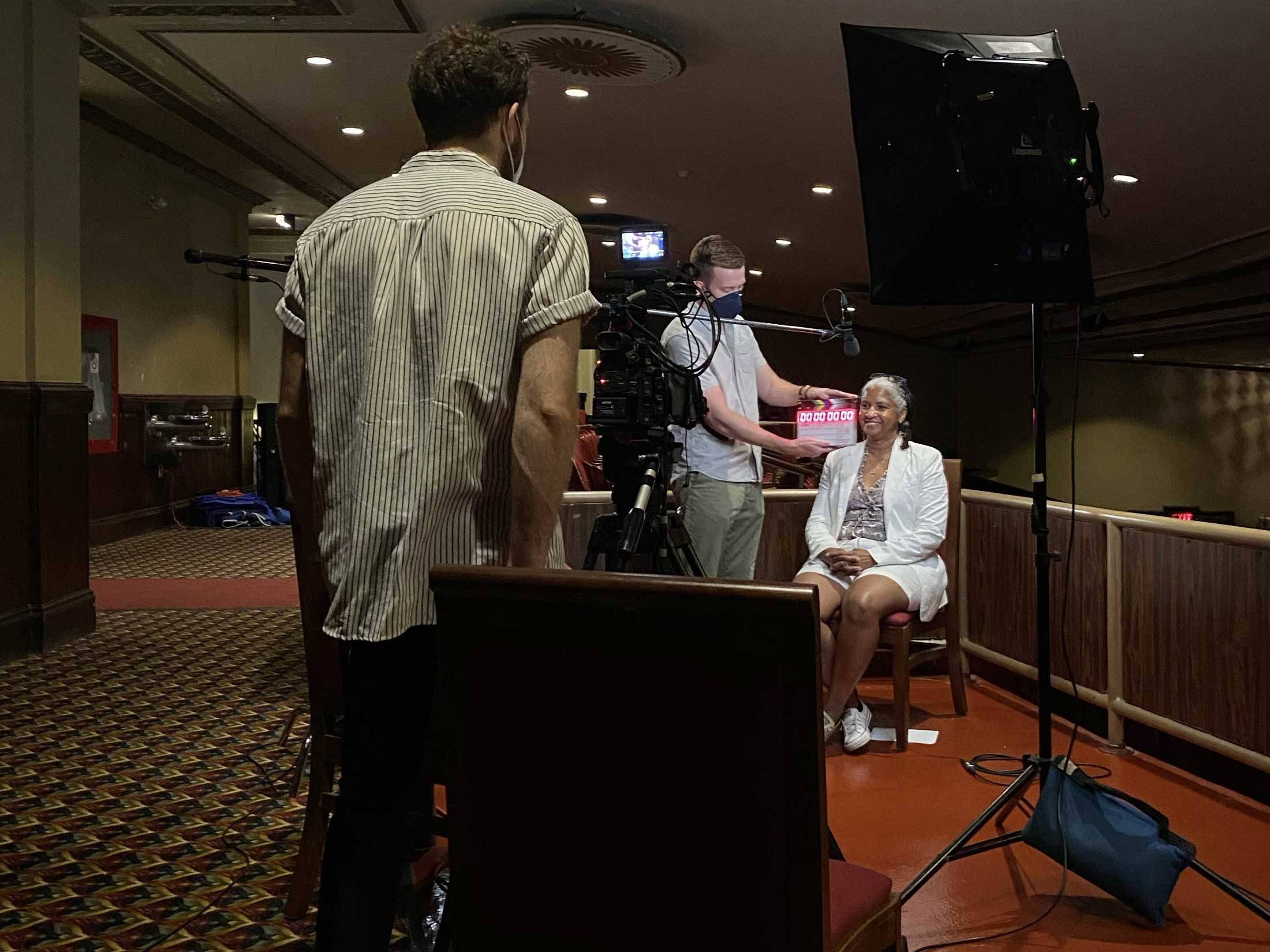 As an intern, my daily responsibilities varied, but one of my most frequent tasks was to conduct archival research by digging into historical files and taking note of any relevant information I found. These notes then provide the scriptwriters with valuable historical context and background knowledge to inform their work. I also sorted through archives to find high-resolution images from specific locations and time periods, and these photographs were later incorporated into exhibit displays. 
In addition to research, I often edited interview transcripts by comparing computer-generated transcripts to interview footage and correcting any words misinterpreted by the computer program. These transcripts then served as a reference for team members throughout the production process. 
Besides day-to-day assignments, I learned about the industry from several different angles. Sitting in on client calls taught me about balancing practicality and artistic vision. Approach can change depending on the location of the installation, too.
More recently, I had the opportunity to work as a production assistant for a shoot. My job was primarily to set up lighting equipment along with completing odd jobs to ensure a smooth day of filming. It became clear early on that collaboration was an integral part of the production process. I loved watching the range of skills that crew members contributed to the shoot. 
As a small company, NLP prioritizes mentorship through weekly intern seminars — team members take turns presenting about their career paths and typical duties. These meetings offer a chance to learn about the variety of positions available while building closer relationships with staff. This emphasis on authentic connection translates into the company's storytelling.
Perhaps most importantly, I learned that producing educational media is a privilege that comes with inherent, moral responsibility. Overall, my work as an intern at NLP has allowed me to gain both hands-on experience and a broader understanding of the creative industry, and I plan to carry these new skills into my academic work at Colgate and my career beyond.
Learn more about summer internship funding opportunities through Career Services at Colgate.