Film and media studies major Leila Bekaert '25, from Oakland, C.A., describes her summer split between working for a filmmaker in the South of France and a collections intern and archivist for an artist workshop in Rochester, N.Y.
This summer, I had the opportunity to split my time between two equally fulfilling internship experiences, one in the south of France, and the other in Rochester, N.Y. While more than 3,000 miles apart, both experiences were hands-on and directly related to my academic and personal passions. In fact, if you imagine a Venn diagram with three circles, each representing my major and minors (film and media studies, museum studies, and French, respectively), my summer encapsulated the intersection in the middle. 
The first half of my summer took me to France, where I had the opportunity to work with French filmmaker Christophe Fauchère, as a part of Tiroir À Films productions. Fauchère primarily works on documentaries focusing on the environmental crisis and how it affects the French countryside. His most recent film, Vignes dans le rouge (Vines in the Red), tells the story of how the climate crisis is affecting French vineyards and wine production.
As Fauchière's assistant editor, I was in charge of creating the English and Spanish subtitles for the documentary, making it more widely accessible. I was also able to work with raw footage from Fauchère's upcoming documentary and learn how to operate the editing software Davinci Resolve. 
When I wasn't editing, I was filming and photographing the art exhibit and artistic process of Victoria Arney, a local artist. Arney's art focuses on birdsong and working in nature, so I found myself filming indoors and outdoors, and witnessing incredible art being made. 
My time in France and working under Christophe Fauchère was an incredibly educational experience, and it was also fun; he showed me his personal editing setup at his home, I met his cat, and he advised me on what editing programs to master for future work. As someone who wants to be an editor in the film industry, this experience opened my eyes to the variety of work possibilities one can have in this profession.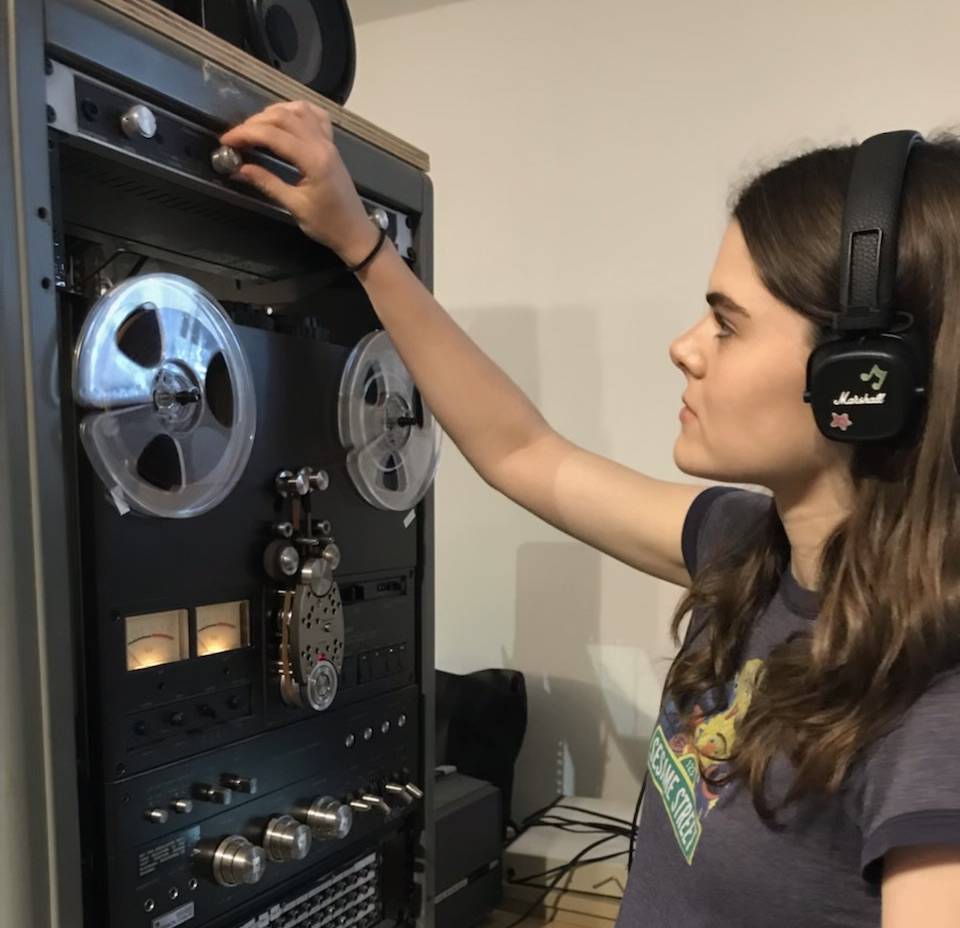 During the second half of my summer, I found myself at the Visual Studies Workshop in Rochester as a collections intern. The VSW is a nonprofit, artist-centered space that has a wide variety of resources, ranging from visual and audio archives to research collections, artist residency programs, workshops, and more.
I was in charge of sorting, testing, and cataloging their equipment to create a detailed inventory of all the film, media, and audio items there. This included anything from slide projectors to cassette players to antique and intricate film cameras, and I can definitely say that I now have a fundamental understanding of early media equipment.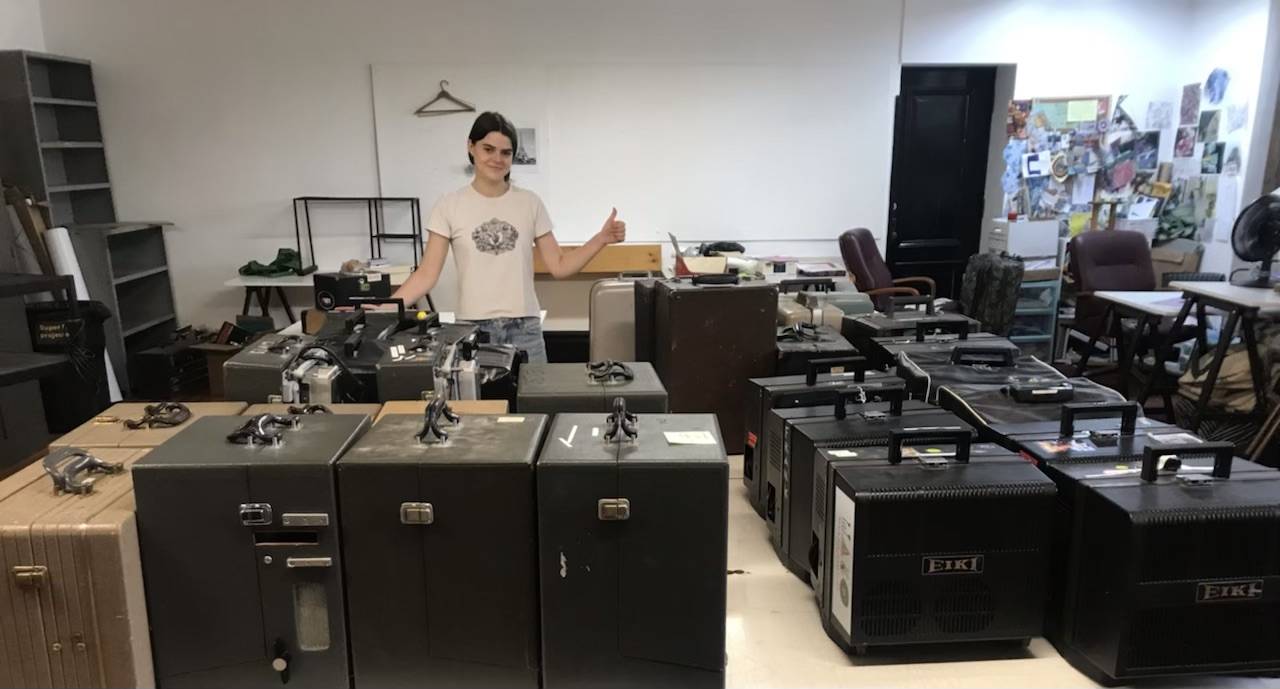 I also digitized audio reels, including hours of recordings from the Criticism Conference at the VSW in 1977, which, as you can imagine, involved a lot of scholars critiquing and arguing with each other. Still, the audio was so interesting that I was able to actually find the paper files from that conference, inspiring me to conduct my own personal research and experience firsthand the resources of an archive. 
Throughout the summer, everything I had learned and experienced kept resurfacing and relating back to whatever new task I was doing. The knowledge and hands-on work I had, both in France and Rochester, helped lay the groundwork for both the fundamentals of film and media, as well as the inner workings of an archive. And on top of everything, I was still able to practice my French with native speakers and work on a film directly relating to the French countryside. Overall, it was a perfect, overlapping Venn diagram summer.