From cardiologists to hospital administrators to genetic counselors, an array of health care professionals spoke about health care delivery in the 21st century as part of the Michael J. Wolk '60 MD Conference on Medical Education.
Held Oct. 18 and 19 on Colgate's campus, the conference was funded by the Michael Wolk Heart Foundation. The program provided information on U.S. and global health care experiences through keynote speakers and panelists.     
During "A Conversation in the Changing Face of Medicine," Wolk offered insight into his time as a cardiovascular specialist and senior health policy adviser. As well as discussing his projections for the future of health care, Wolk gave guidance to undergraduates hoping to enter the field.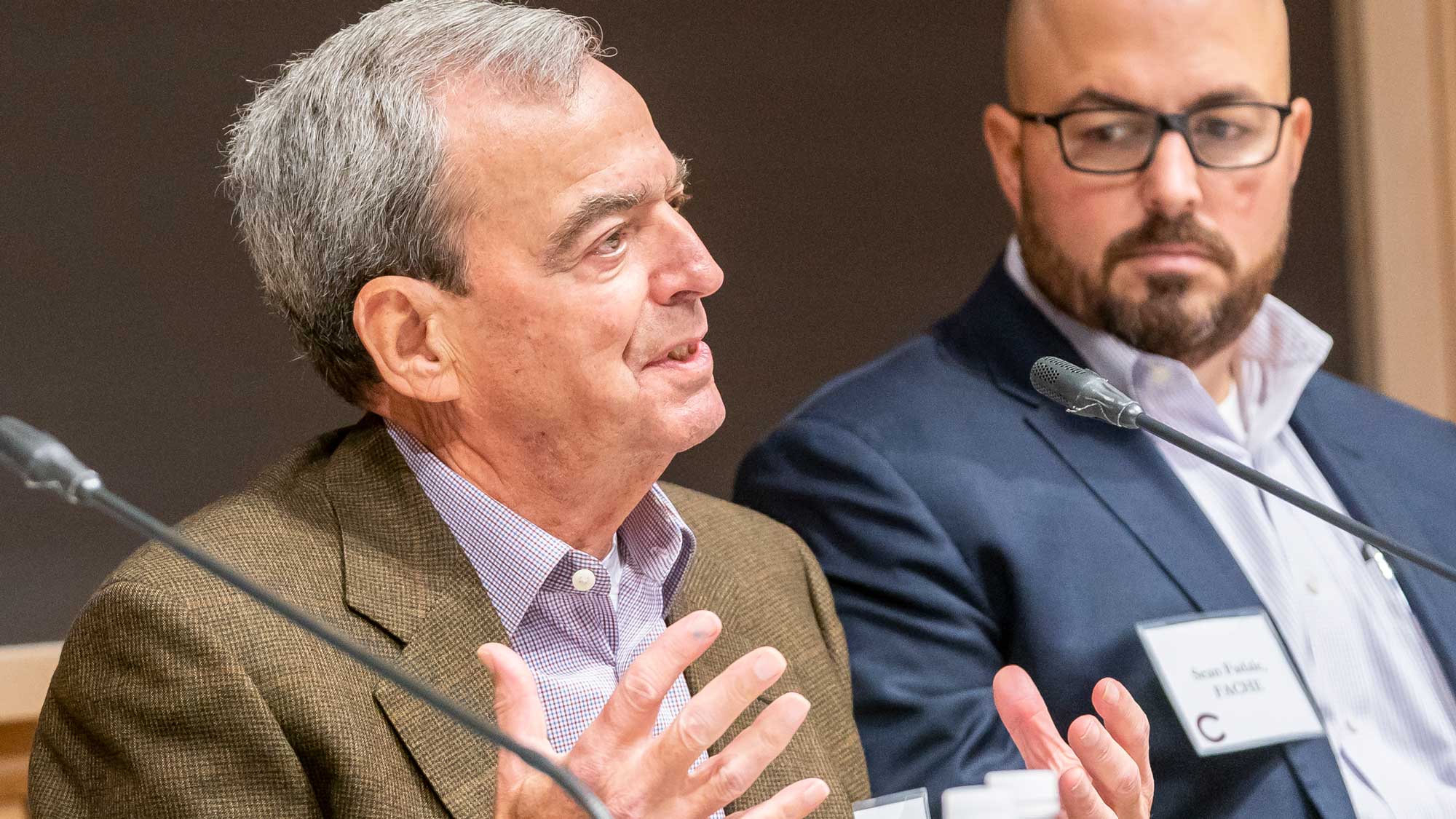 "I want to tell students to follow their hearts — to go forth in the direction of their passions," he said.     
Gonzalo Bearman '93, who is the chair of the Division of Infectious Diseases, Richard P. Wenzel Professor of internal medicine, and a hospital epidemiologist at the Virginia Commonwealth University Health System, presented on the prevention of hospital-wide infection.
Bearman expressed his admiration for the high level of enthusiasm he found on campus. "It was incredibly impressive to see all the wonderful things Colgate graduates are doing in the field of health care," he said. "It's inspiring not only to students, but also to all of us."     
Eleanor Burton '20 described the conference as exciting and eye-opening. "Listening to alumni who found success gives me hope for the future," she said. "I enjoyed seeing how far a liberal arts degree can take me, as well as the variety of options that are available post-graduation."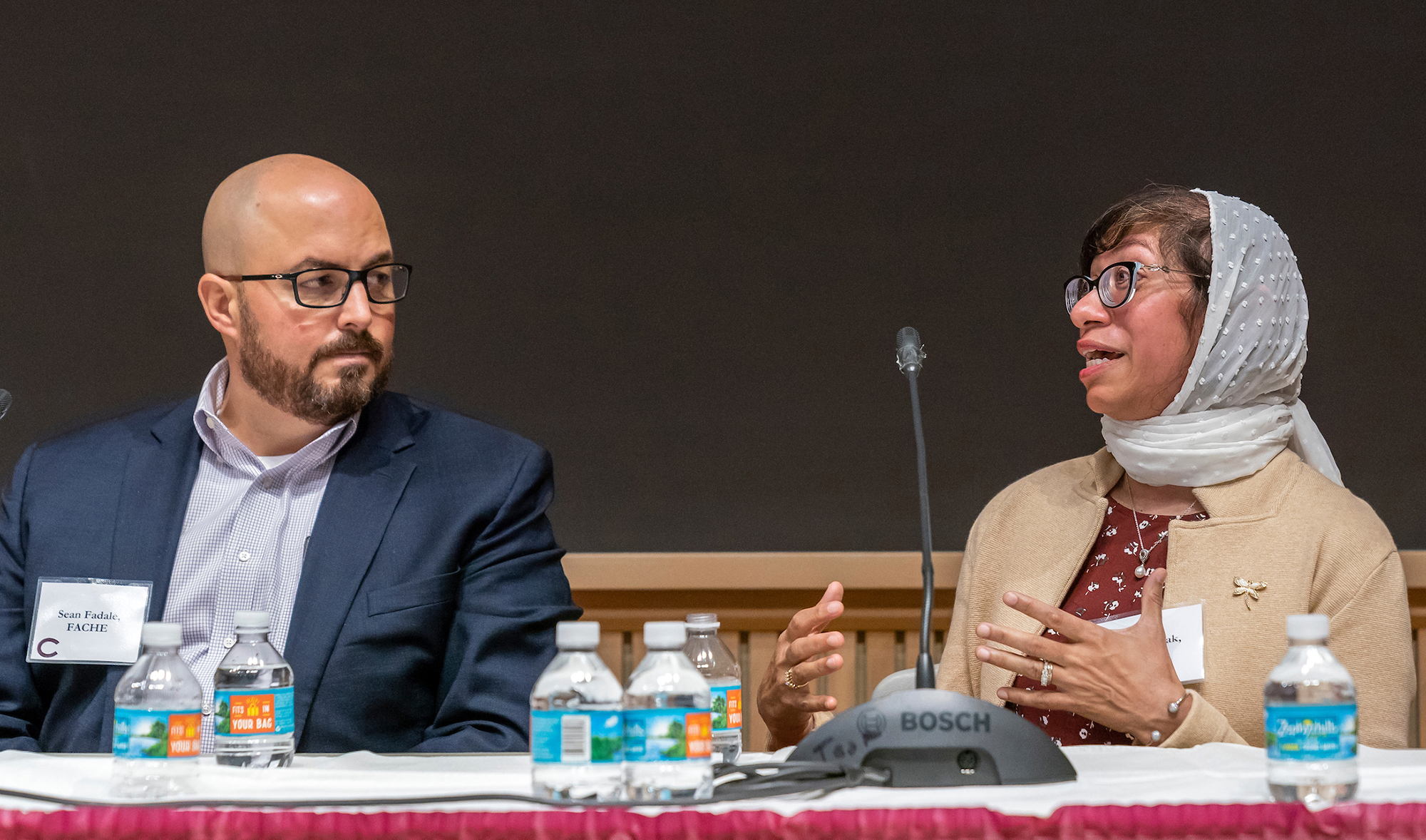 The program featured a keynote talk by Jon Sendach '98, deputy executive director of North Shore University Hospital in Manhasset, N.Y., and Sean Fadale, president and CEO of Community Memorial Hospital in Hamilton, N.Y.
Sendach and Fadale discussed differences between rural health centers such as Community Memorial and larger, metropolitan institutions that offer residency programs, postgraduate training programs, and clinical fellowships, like North Shore. They highlighted the importance of access to care and explained the obstacles posed by the shifting nature of patient care.
"Provider recruitment is one of our greatest challenges," Sendach said. "There's an increasing demand for primary care physicians, which may impact younger generations of medical students."
Fadale also discussed universal commonalities in goals and aspirations. "Whether you're a small, rural organization or a tertiary global care center, the core of what we do is the same," he said. "We're here for patients, and we're here to make a difference every day."
Sendach describes the future of health care as abundant with opportunity. "Medicine is so heavily human-focused," he said. "We can't encourage enough people to say, 'This is the industry I want to be a part of.'"