​This semester, I used the Benton Scholars mini-grant to attend the MIT Sloan Sports Analytics conference in March. The yearly conference is the biggest sports analytics event in the world, and is attended by professional athletes, researchers, media members, and anyone else interested in sports analytics. Throughout the conference, I attended dozens of panels, workshops, paper presentations, and keynote speeches, and I met countless fascinating people in the sports analytics world.
I've loved sports my entire life, both on the couch as a spectator and on the field as a player. In my time at Colgate, I've also developed a passion for data science through my classes. For both these reasons, I find the field of sports analytics incredibly compelling, as it's a way to marry both of these interests. In the time I've been learning about sports analytics, I've constantly seen the Sloan conference mentioned and the papers from it cited, so I knew I had to attend this year's event. This wasn't my first foray into sports analytics—earlier this year I was selected as a finalist in the NFL's Big Data Bowl, an official sports analytics competition hosted by the NFL. I saw the Sloan conference as an opportunity to immerse myself in a world I'm fascinated by and to meet people from whom I could learn.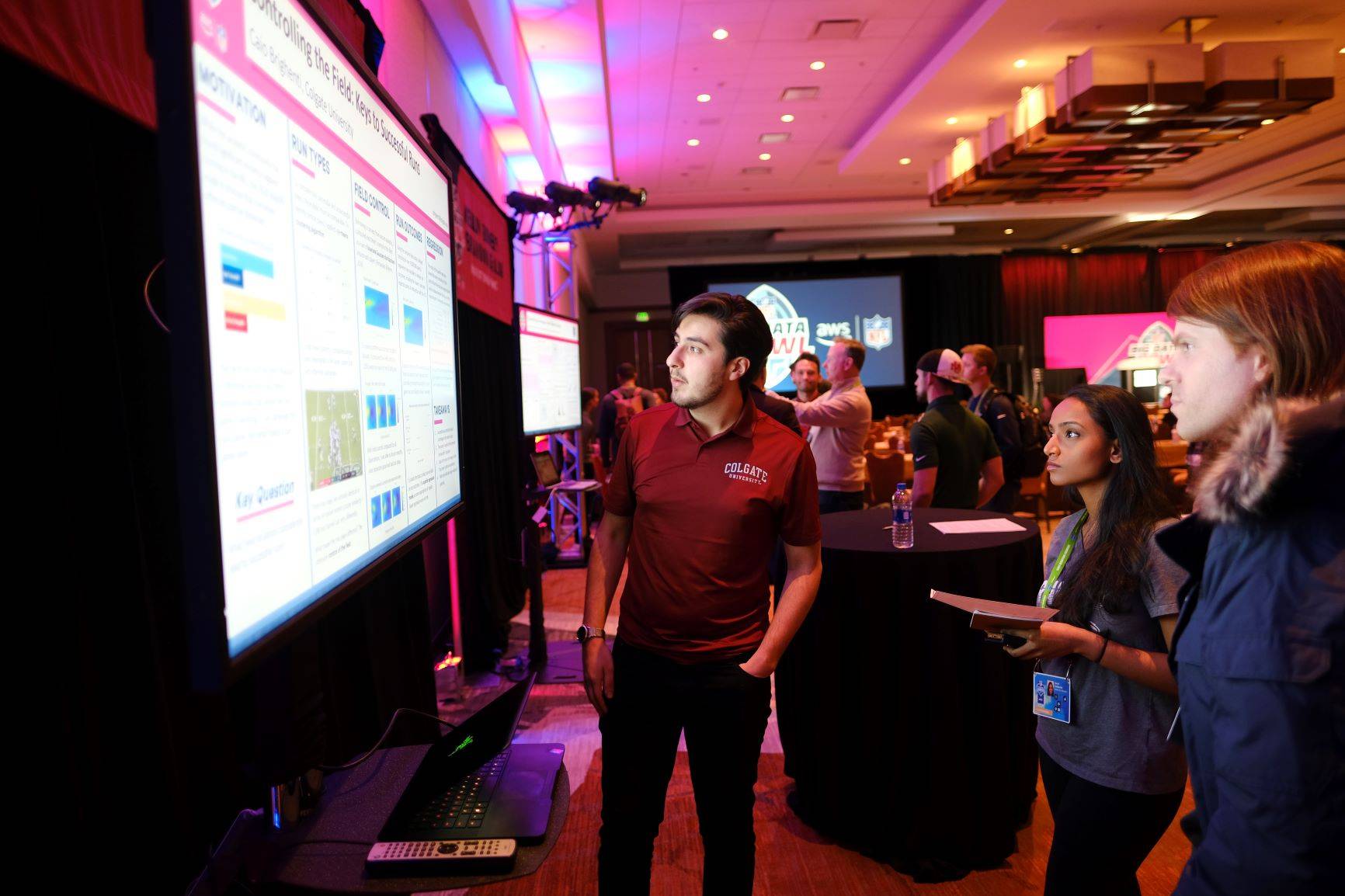 As I ran from panel to panel, I was constantly struck by the diversity of ideas and methods being presented. Sports ranged from the traditional analytics sports like baseball and basketball to sports I'd never have imagined would have an analytics community like cricket and even squash. Given the incredible number of people sharing their work and the uniqueness of each, the biggest takeaway I had is that no matter how well-researched a topic, or in this case a sport, there's still room for innovation. In many cases, the analytics movements in sports have been around for decades, but we're far from having reached the plateau of new metrics and better models. As someone hoping to pursue a career in this field, it's inspirational and exciting to realize how many open problems there are and to know I can have an impact.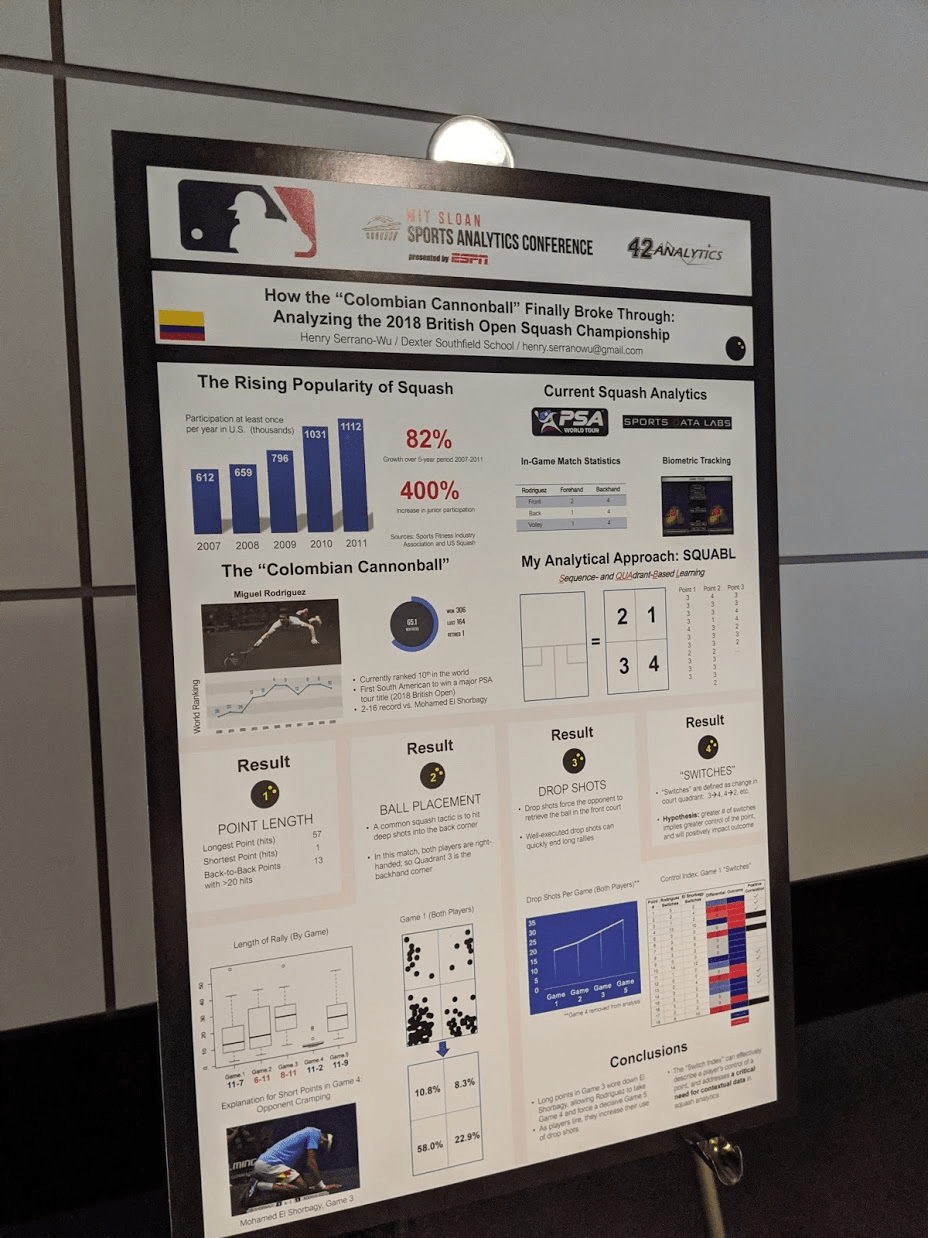 I was also struck by the kindness and sense of community of those belonging to the sports analytics world. Many people whom I'd met the week before at the NFL Data Bowl took time out of their busy days to talk to me, genuinely hoping to hear how I was enjoying the event and what my plans were after graduation. It was so great to realize that the field I'm hoping to enter is not only full of interesting questions, but also supportive people who are always willing to help newcomers. Because of this, I've made it a personal responsibility to help those around me trying to get started with sports analytics. This semester, I've spoken to several Colgate students with similar aspirations, sharing my experience, trading ideas, and even helping them directly on projects. I'm grateful that those already in the community went out of their way to help me when I needed it, so I know I have the responsibility to do the same. If you're reading this and are interested in getting started, please reach out to me (https://twitter.com/CaioBrighenti)!
​