Cricket in the UK
Before moving to Cambridge, I stayed for a couple of days in London. But despite housing the Lord's Cricket Ground – also known as the Home of Cricket – there was little cricket visible in the city. Stalls and shops at every corner sold merchandise of almost every English soccer club but had nothing for cricket. Interviews of people then and later in London as well as Cambridge revealed that most people were familiar with the sport and knew that England were Cricket World Cup 2019 champions, but few watched it and fewer played it.
            Those who did play, however, played it properly using proper cricket equipment in a proper physical setting. This was in stark contrast to how cricket I knew was played in Pakistan. At Cambridge, cricket was very structured. There were a few clubs in the city which had their respective grounds. And then there was university cricket which was played at the Fenners Cricket Stadium. Cricket wasn't really seen much elsewhere – except for when I was swinging an old broken bat at Pembroke's Junior Parlor (common room).
            I experienced most of my cricket in the UK by playing alongside the Cambridge Men's Cricket team in the indoor facility at Fenners. There were a total of three teams as well as a performance squad (the main playing 15), as well as a developing squad (which could potentially replace players in the third team). There were no restrictions based on class year – which ranged from 1st year undergraduate to post graduate students as well. There were two practices for every team every week. When the university teams weren't practicing, the college teams were (31 teams from 31 colleges), or the junior team was (Cambridge ran cricket development programs for kids), or the faculty teams were. The point is – cricket was played commonly. But it was not visible outside the cricket ground.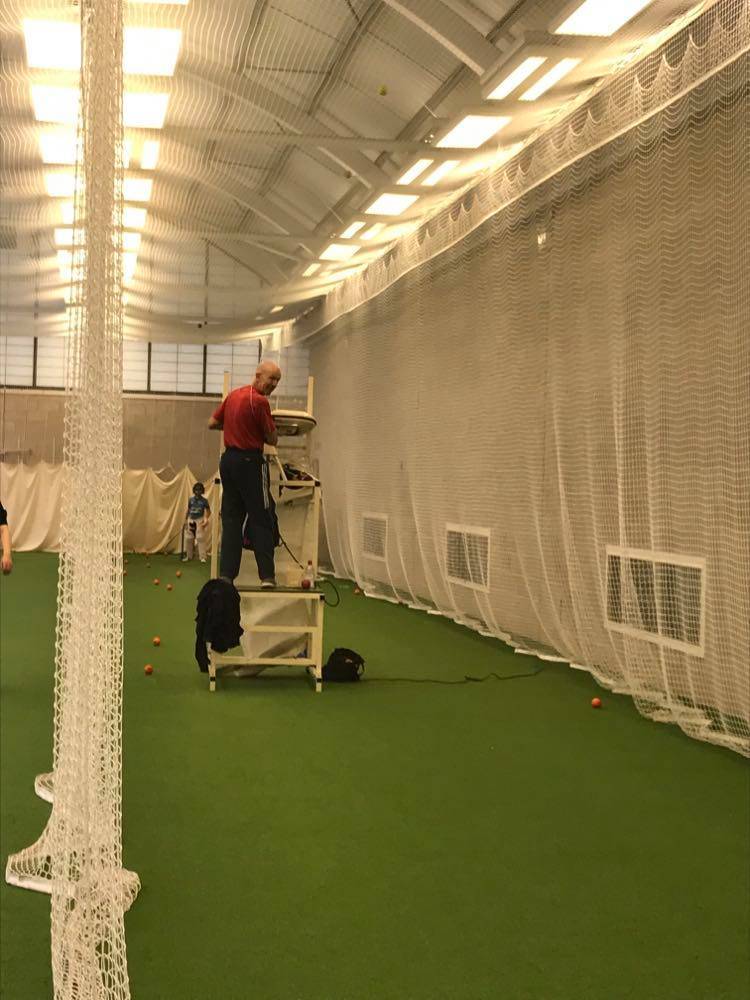 The other form of cricket I talked to locals about (and read about) was village cricket. Somewhat unique to the UK, local communities engage in this form of cricket usually on Sundays. It is a very relaxed atmosphere and there is a lot of beer involved before (at least amongst spectators) and after the game. Although cricketing rules are still followed and proper cricket equipment is used, the primary motivator behind Sunday cricket is fun. And in that respect, it is similar to most of the cricket played in Pakistan.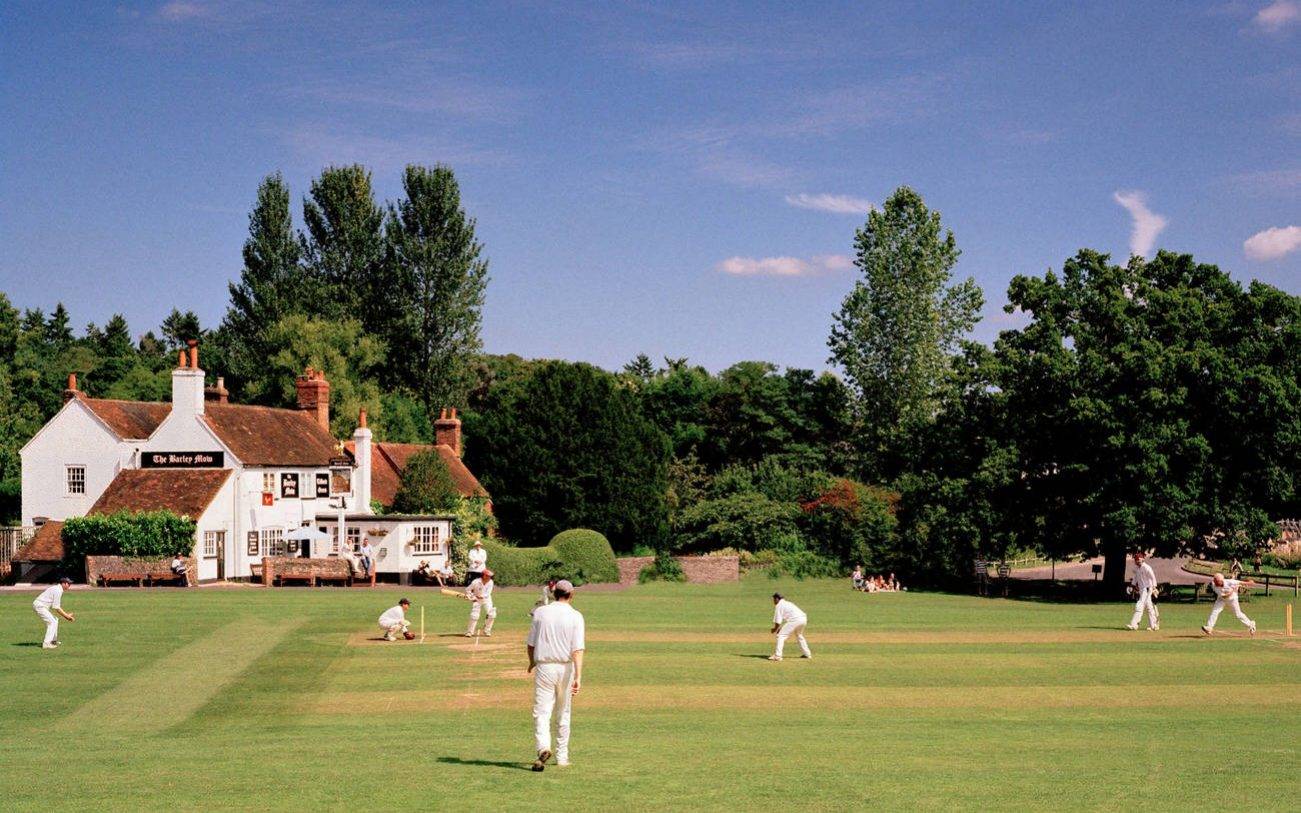 Cricket in Pakistan
Coming to Pakistan for my 5-week break in March, I was greeted by Pakistan Super League (PSL) billboards on the roads of Islamabad. Cricket hadn't played a lot in Pakistan (Pakistan hosted home games in the UAE) due to security reasons, but the second half of the 5th PSL edition was being played at home. That had allowed it to grip the entire country. I was fortunate to catch a match between Quetta Gladiators and Islamabad United in Lahore before Covid-19 caused the rest of the tournament to be postponed. The atmosphere in the stadium was nothing like I have ever experienced. Packed, loud, colorful, energetic – I really couldn't catch what was going on in the match itself! It was unbounded passion for the game.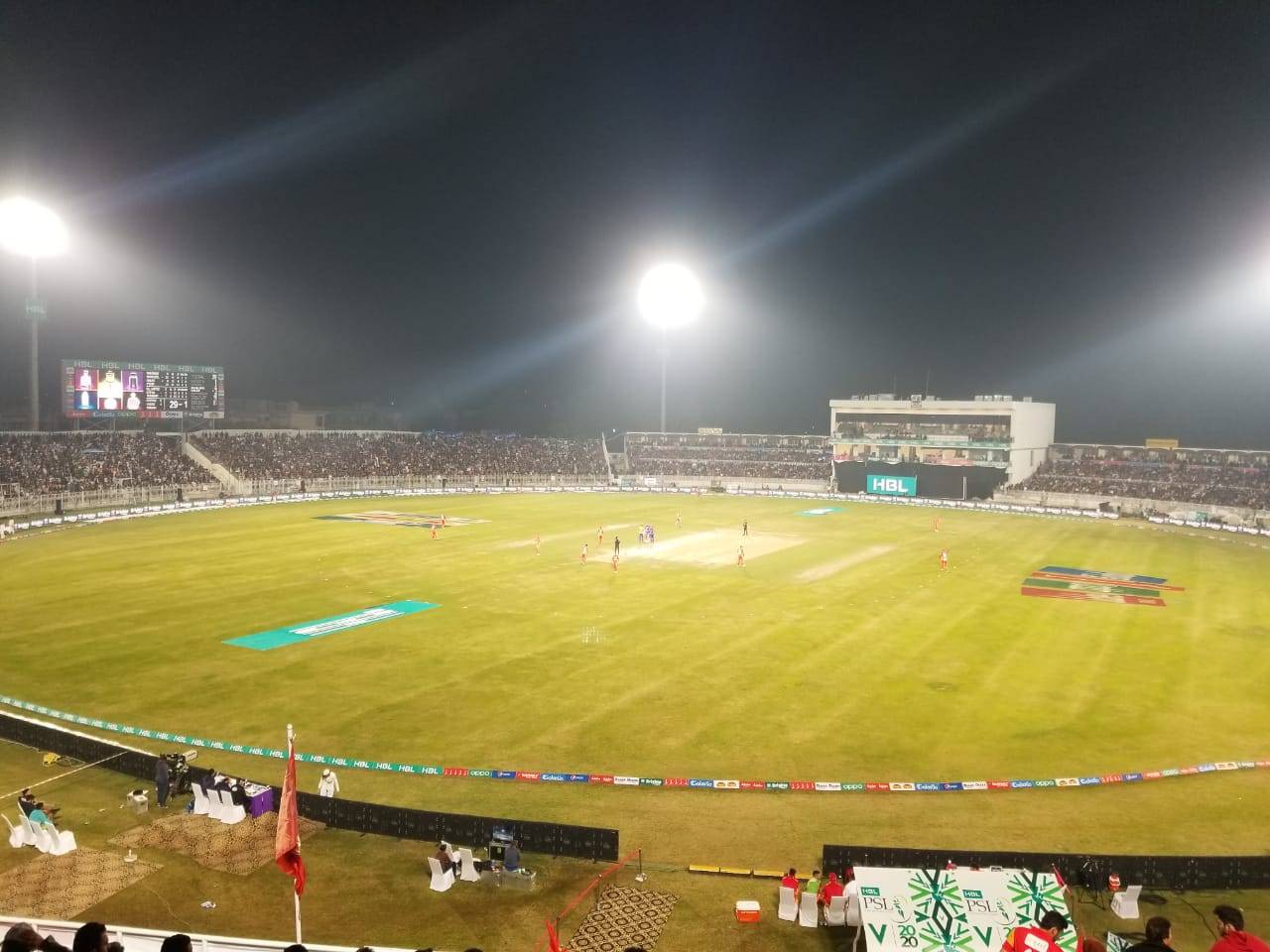 Even Covid couldn't stop cricket in Pakistan. Instagram and Snapchat stories of people I knew were flooded by families enjoying cricket in their living rooms and rooftops. There was no proper equipment or rules or the full set of players for a game – just a wooden bat and a tennis (and occasionally plastic) ball. As the first round of lockdowns eased, kids and male members of these families took the sport to the street so they could play more competitively with their neighbors.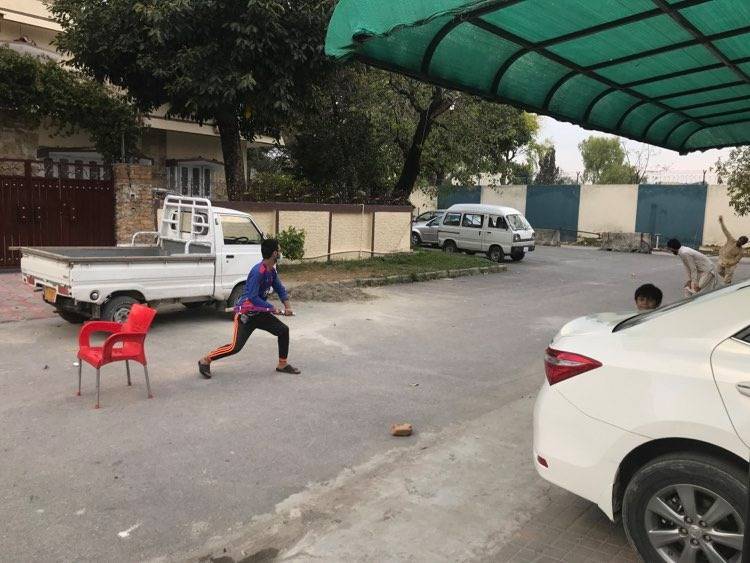 Street cricket is a big part of Pakistan's cricket experience. Growing up, I was a regular participant. We couldn't, of course, play with the proper equipment or even the proper hard cricket ball. Even the tennis ball wrapped (quite skillfully) in electric tape could bruise and shatter windows. Nevertheless, every other street had cricket going on in the evening. Although this was still the case in Islamabad, it was even bigger in cities such as Rawalpindi and Lahore. Street Cricket tournaments, rivalries amongst neighborhoods, and streetlight championships in Ramadan nights were three other versions of Street Cricket I was able to observe closely during my research. Although beautiful, part of the reason street cricket came to happen was because there weren't enough facilities (or even space) to accommodate the large number of recreational cricket players. Poverty also meant that these facilities couldn't be developed, and it also limited access to expensive cricket equipment. But the passion and love for the game runs high. It doesn't matter if you're one of the tens of thousands playing professionally and are trying to get into the select pool of 50-60 players who might represent their country, or are part of the millions who just want to have some fun for a couple of hours. Nothing captures this better than a group of boys aged between 9 and 23 in the Bobur village of Hunza playing on a wet riverside with a literal stick fashioned like a bat (see image below). They lost their ball in the river by the way and had to give up the game before it was dark.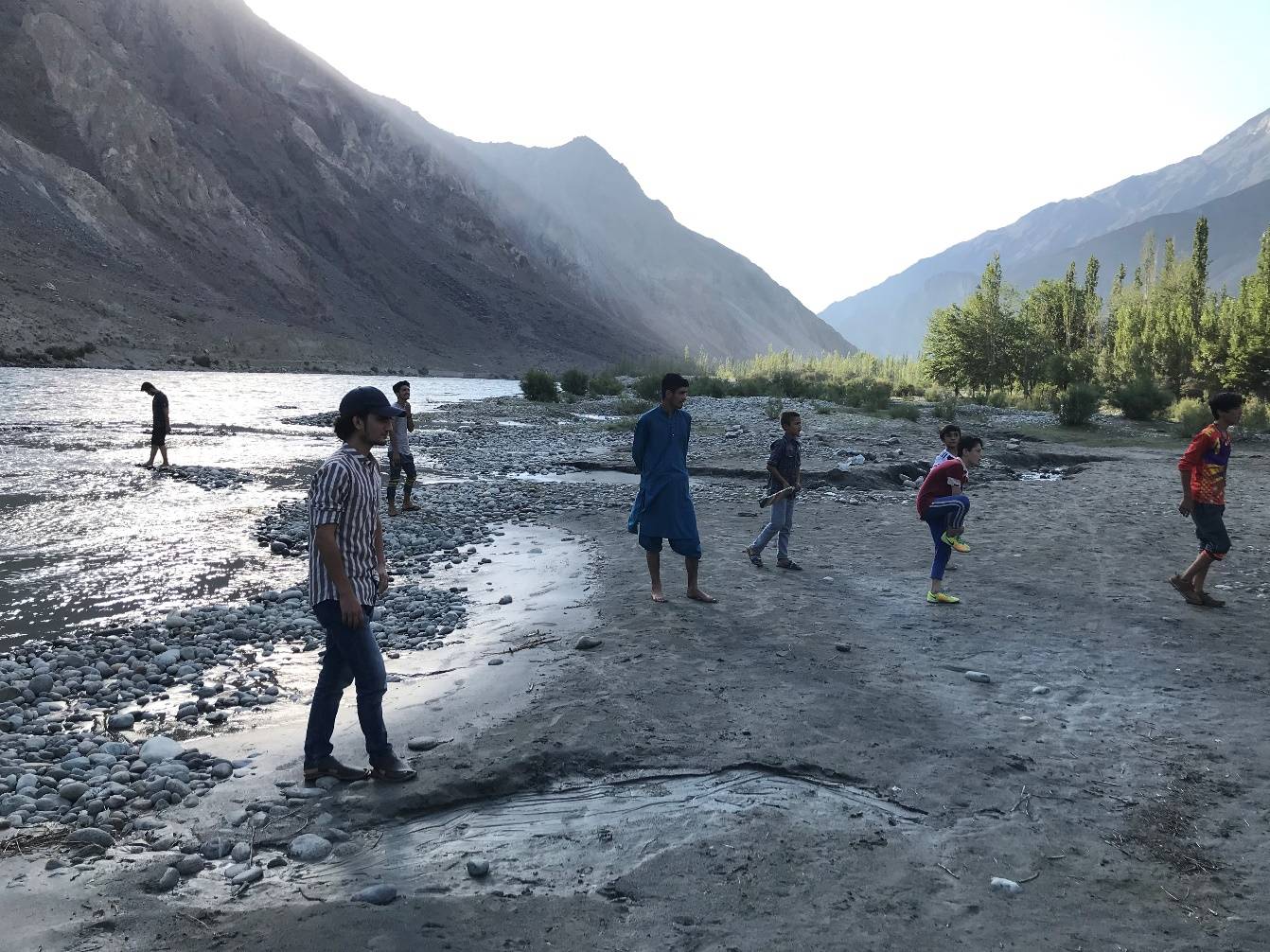 Comparisons
By the end of the research, I could come to the conclusion that although the sport on its own was the same, cricket was experienced very differently in Pakistan than it was in the UK. For starters, it was many times more popular in Pakistan. It was part of the Pakistani culture – some would even say it was part of national identity. Rivalry with neighboring India was both a testament and contributor. In the UK, cricket came after soccer, rugby and maybe even tennis. Secondly, the way cricket was played was different. The UK was a rich country and had facilities where cricket could be played. Its fans – whether through their academic institutions or cricket academies – had access to proper equipment if they wanted to play. In Pakistan, there were neither spaces to play or equipment to play with. So they had to invent other ways to experience it – street cricket being an example. In fact, it could be argued that bringing cricket to the streets, modifying rules to make games shorter, and removing the expensive equipment from the equation was one (of several) reasons that made cricket so much more popular and widely played in Pakistan. In the UK, these factors limited participation. On the flipside, it meant cricketing talent could not be properly developed in Pakistan. If a kid had engaged in street cricket with a tennis ball until 16 or 17, the transition to actual cricket (the ball itself makes a significant difference) was difficult. Perhaps that's why England tends to perform better internationally and Pakistan sees a very high turnover of international cricketers. Finally, female participation in Pakistan is very limited. Although it is still predominantly played by males in the UK, female participation was visible. In Pakistan, it wasn't.