Colgate University's forests are managed using principles of sustainability that emphasize teaching and research opportunities, outdoor recreation and aesthetic value, conservation of ecosystem services and biodiversity, light timber production, and forest carbon storage and sequestration.
Forest Management
Colgate approaches forest management with long-term sustainability of the forests in mind. Colgate manages its forests to:
Enhance the institution's academic mission through research and teaching
Provide aesthetic value and ongoing recreational opportunities to the campus
Maintain a healthy and vibrant forest through light harvesting and timber production
Provide essential ecosystem services such as clean air, water, and healthy soils
Protect the diversity and health of the plants and animals that inhabit forested lands.
In 2007, Colgate developed a comprehensive report with specific management objectives for each tract of Colgate forest.
Carbon Sequestration
A key contribution of Colgate's forests to the overall carbon neutrality effort is its carbon storage and annual sequestration of atmospheric carbon in organic matter.
Colgate's 1,059 acres of forests contain 193,755 tons of stored carbon, and sequester an additional 3,776 tons of carbon annually. This inventory informed projections for future carbon sequestration on campus as well.
Bicentennial Landscape Project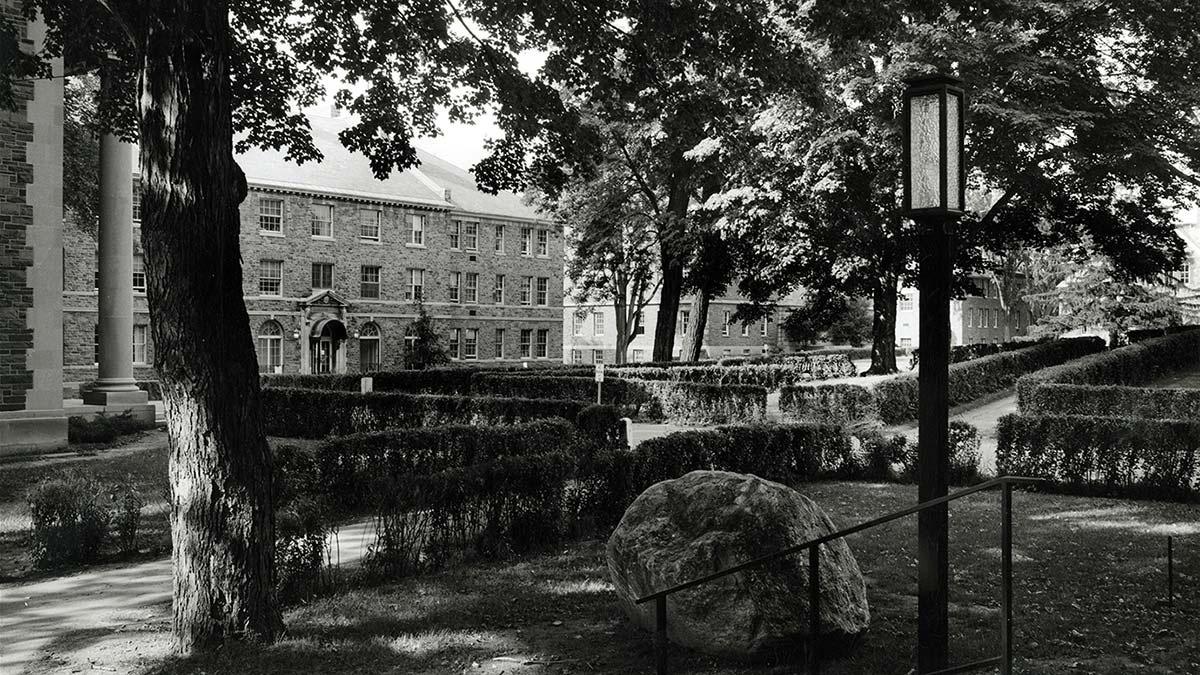 In recognition of its Bicentennial in 2019, Colgate launched the Bicentennial Landscape Project. The project is responsible for the new plantings of 200 trees on the iconic Academic Quad, Residential Quad, and surrounding areas, restoring tree cover to deforested locations on the campus.
This is the first phase in a broader landscape planning and renewal initiative to sustain and strengthen our natural and built environments. Sustainable practices is at the heart of this renewal.