In April of 2019, Colgate's Bicentennial year, the University became the first higher education institution in New York State to achieve carbon neutrality.
There is still more to be done and our journey continues.
Carbon Neutrality
Since 2009, Colgate has reduced its campus carbon footprint by over 40 percent through on-campus initiatives. Achieving carbon neutrality means that the University is committed to balancing its remaining on-campus carbon emissions by investing in off-campus carbon reduction projects (carbon offsets) so that its net carbon footprint is zero. Reducing the output of on-campus carbon emissions remains a top Colgate priority.
In 2011, Colgate published its first Climate Action Plan, setting a goal to be carbon neutral by 2019 and detailing prescriptive measures to help us get there. After several iterations of our climate action plans, Colgate published the Third-Century Sustainability Plan in 2022 that furthers the goal of integrating sustainability throughout our institution and fostering a culture of sustainability. This plan is in conjunction with the university-wide Third-Century Plan.
The first step in taking ownership of and countering the University's contributions to climate change is to take stock of Colgate's carbon footprint. Every year since 2009, Colgate has completed an inventory of  greenhouse gas emissions which includes air travel, building energy use, ground transportation, and fertilizers, among many other components.
For over a decade, Colgate has been striving to reduce its direct output of greenhouse gases through the use of renewable energy and low-carbon fuels, increased recycling and composting, decreasing water and electricity consumption, green buildings, and much more. Through the execution of the Climate Action Plan and Bicentennial Plan, Colgate reduced its on-campus carbon emissions by about 40%. 
Benton Hall is an example of a project focused on reducing carbon emissions as its insulation and windows are top-notch and greatly increase energy efficiency. In the Class of 1965 Arena, there is a Kube Solutions heat exchange system that increases the efficiency in ice-making by 60-80%. Colgate has also moved away from fuel oil on campus and recently upgraded the heating plant to be able to accommodate more carbon-neutral biomass. 
Although the University has made remarkable progress in reducing its campus carbon emissions, that number is not yet zero. The University continues its efforts to reduce its carbon footprint with strategies like reducing transportation emissions, but in the immediate term in order to achieve carbon neutrality, the University invests in carbon offsets. Carbon offsets are investments in off-campus projects that remove carbon dioxide from the atmosphere or prevent emissions from happening in the first place. The carbon offset project decisions are determined by student, staff, and faculty representatives after receiving feedback from groups and individuals on campus about the most important carbon offset factors to the Colgate community. The committee strives to balance the values most important to the community with the quality of the projects and the overall costs of investing in such initiatives. 
Continuing Efforts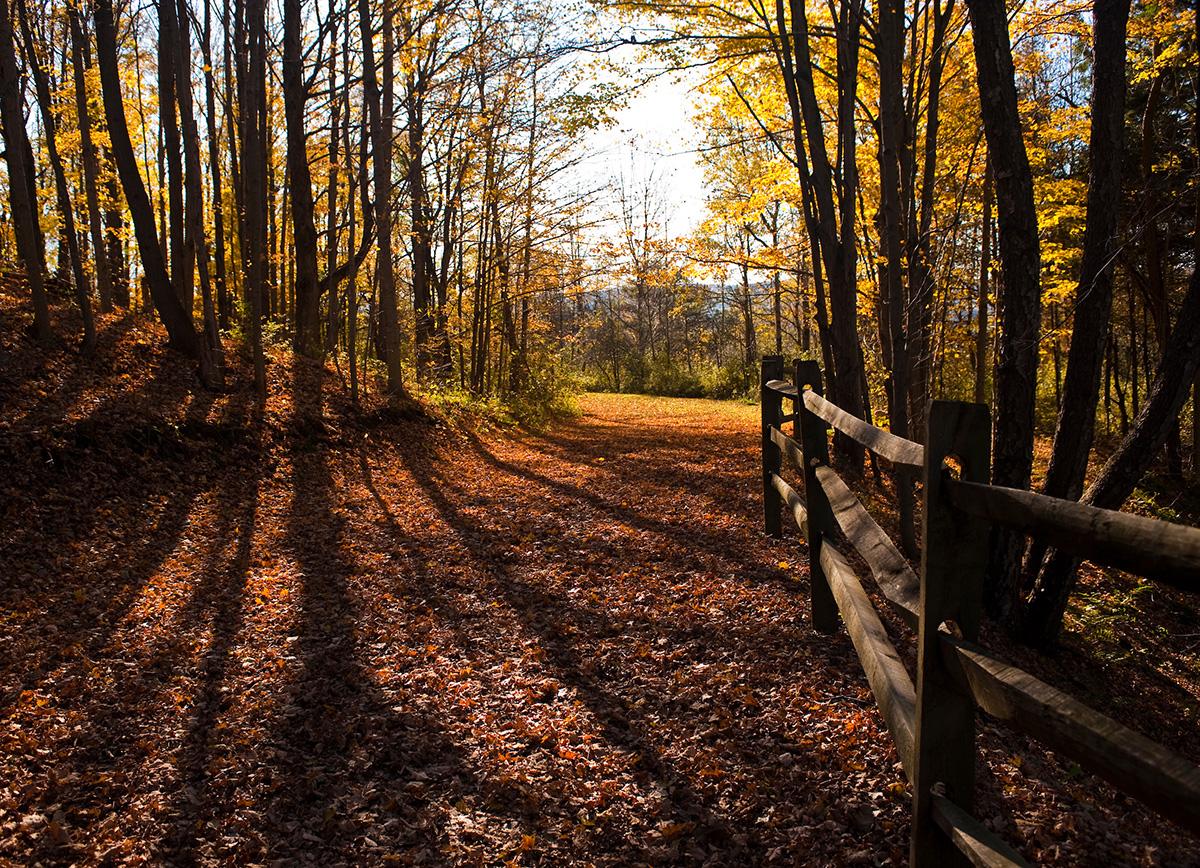 While Colgate has met its goal of achieving carbon neutrality, this is just the beginning. Entering its third century, the University will continue its hard work to reduce on-campus emissions even further and minimize reliance on offsets, serving as a model for other institutions of higher education.
Sustainability Council
The Colgate Sustainability Council is a group of Colgate students, faculty, and staff who guide the priorities of the University's sustainability program. As stewards of the University's Sustainability Fund and Green Revolving Loan Fund, the council directs resources towards those projects and initiatives that continue reducing Colgate's carbon emissions and overall environmental impact.
About the Sustainability Council
Green Revolving Loan Fund
The Green Revolving Loan Fund is an initiative geared toward reducing the University's carbon footprint by funding projects at the University that reduce emissions while also providing a financial return on the initial investment. Savings from each funded project are reinvested in the fund to support its future projects.
Support the Effort
The contributions and efforts of the Colgate community are vital in making progress toward Colgate's sustainability. Consider supporting sustainable projects in the following ways:
Get Involved
Colgate's steady improvements in sustainability over time are only possible with leadership and involvement of members of the Colgate community.
Make a Gift
Financial contributions to campus sustainability support projects and initiatives spearheaded by Colgate students, faculty, and staff.
Where to direct your gift:
Sustainability Fund
Green Revolving Loan Fund