Faculty and staff play important roles in fostering an economically responsible, socially compassionate, and environmentally conscious campus community.
Sustainability Passport Program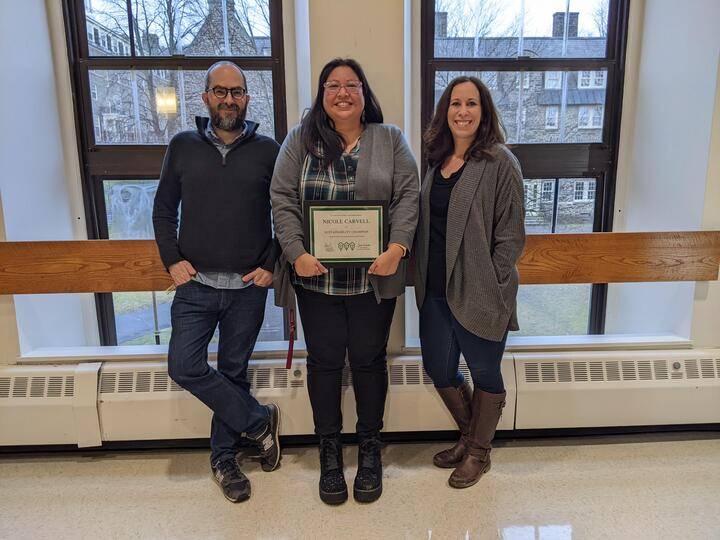 This professional development program advances a culture of sustainability at Colgate by offering and supporting engaging educational programming for employees. The program assists employees looking to meet the sustainability behavioral competency as highlighted in Colgate's job description standards.
Faculty and staff register for sessions of their choice, earning credits for each program in which they participate. Generally, one hour of programming equals one credit earned. The Sustainability Office tracks each employee's participation over time and recognizes individuals who have achieved various levels of participation.
To learn more: Visit the Sustainability Passport Google Site
Resources for Teaching Sustainability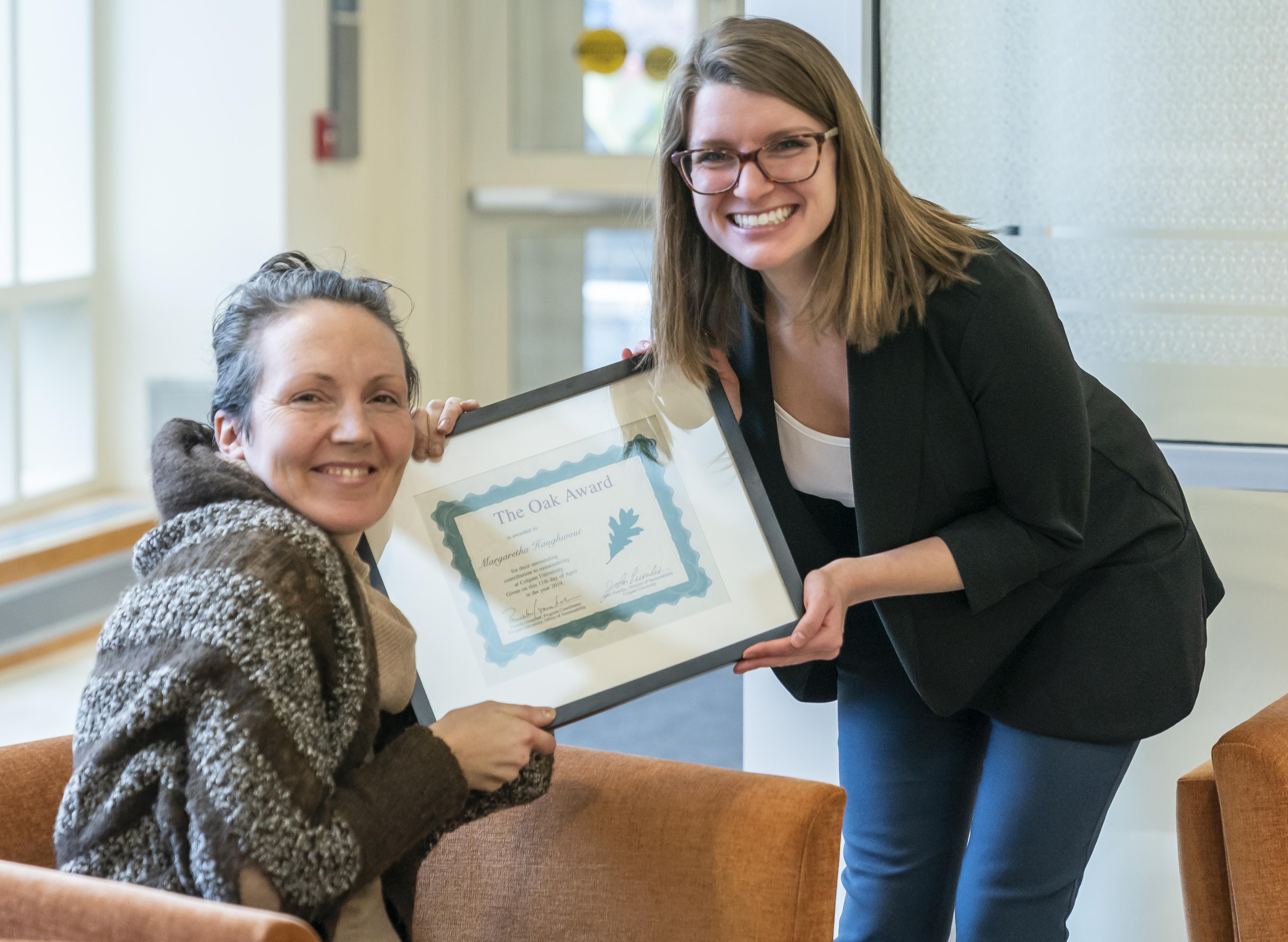 Faculty who seek to introduce topics of climate change or sustainability into their teaching may find the following resources useful:
Get Involved
There are many ways for faculty and staff to cultivate sustainable practices on campus. Do your part by participating in the following:
Throughout the year, the council works on sustainability initiatives in collaboration with departments and programs across the university. The council also acts as a steward of the university's sustainability fund, directing its resources toward University initiatives that bolster environmental stewardship, economic integrity, and social compassion on campus and in the surrounding area.
The fund supports significant physical upgrades to campus, proposed by faculty and staff, that measurably improve the university's ecological impact. Any faculty or staff member may submit a proposal.
The Oak Event Certification provides a framework for the Colgate Community to plan and execute environment-friendly and sustainable events on campus. This program provides consultation and resources aimed to assist event planners with actions that help reduce our ecological and carbon footprints.
The Purchasing Office maintains a list of items and goods recovered from Colgate's departments and offices that are available for purchase or exchange elsewhere within the university. Before purchasing new furniture or office supplies, look to the salvage and exchange site to see what you might be able to reuse.
Campus Sustainability Updates