The Colgate Community Garden is a student-led initiative that provides a fun and warm community for students and others who want to explore the principles of organic gardening.
At the Garden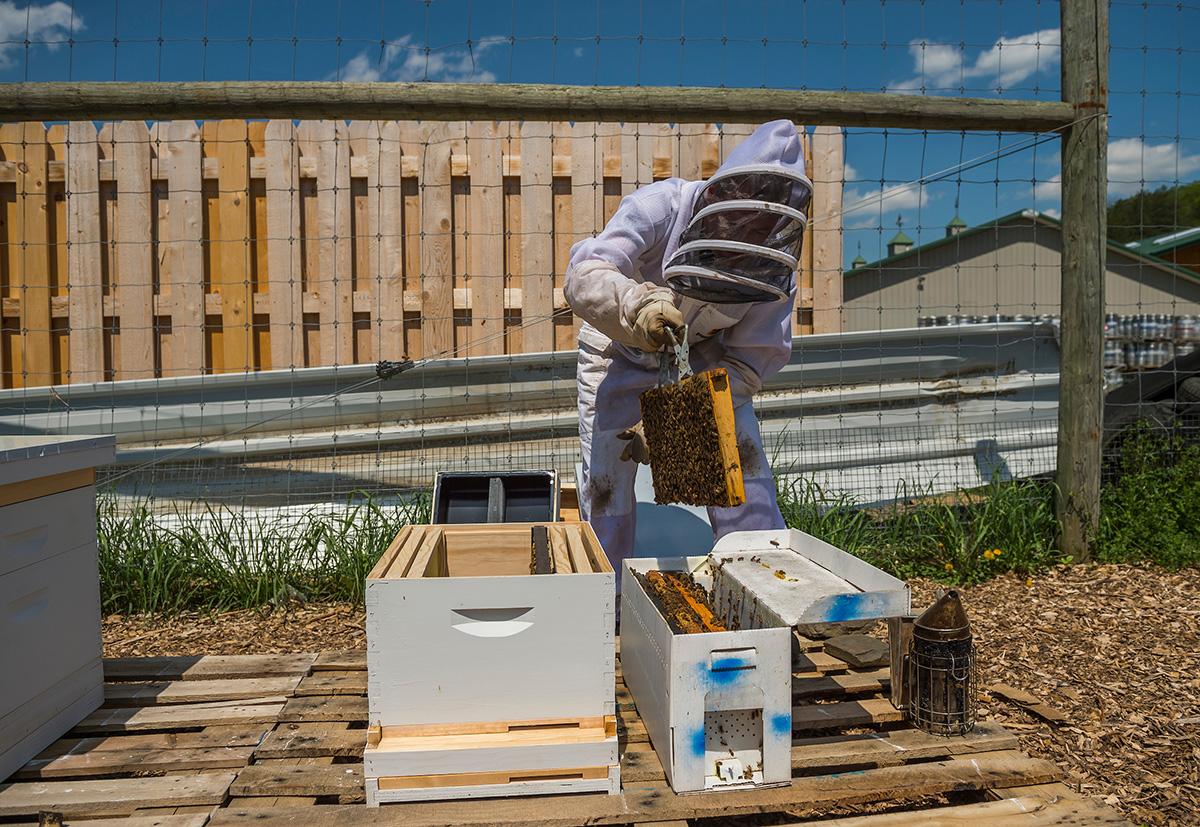 Located just south of the campus, the operations of the garden are managed by Colgate students and a garden manager. Efforts in the garden are spearheaded by the student groups Green Thumbs and Beekeeping Club. The garden invites involvement and visits from campus for a variety of activities, including:
Work parties
Open volunteer hours
Volunteer groups
Student research projects
Potlucks for community plot members
Apiary
In addition to vegetables, herbs, and flowers, the garden features an apiary that is home to as many as four honey bee hives. The hives have a symbiotic relationship with the plants of the garden, while also producing honey for harvest. The apiary is managed by the Colgate student group, Beekeeping Club.