Arts, Creativity, and Innovation is a centerpiece of Colgate's transformational Third-Century Plan. One of the plan's first initiatives reimagines the role of arts and creativity at the University through a rebuilt Middle Campus.

Learn More About Colgate's Middle Campus Initiative
Weekend Celebration at Colgate
About Misty Copeland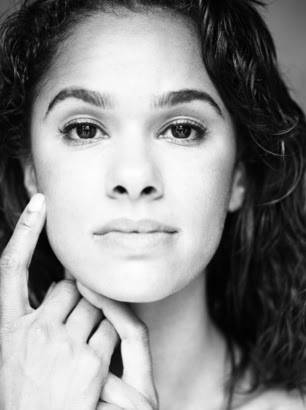 Copeland is the first Black woman in the history of the American Ballet Theatre to be promoted to the position of principal dancer, and she has performed some of the most iconic ballet roles, including Odette/Odile in Swan Lake; Juliet in Romeo & Juliet; Giselle; Manon; Coppelia; Kitri in Don Quixote; and Firebird.
Her production company, Life In Motion Productions, focuses on representative stories of artists past, present, and future in addition to normalizing the arts experience. Copeland, a New York Times best selling author, recently published The Wind At My Back, in tribute to her late mentor and friend, Raven Wilkinson, a pioneering ballerina. 

Copeland is also an avid philanthropist, acting as an ambassador for both the Boys & Girls Club of America and Mind Leaps — an arts education program based in Rwanda that helps young people get off the streets and into an academic setting. In 2022 she launched the Misty Copeland Foundation, whose first signature program, BE BOLD, aims to broaden diversity, equity, and inclusion in dance. In 2021, Copeland received the Spingarn Medal, the highest honor of the NAACP.
"As the home of the Initiative in Arts, Creativity, and Innovation, the Middle Campus will be a hub of liberal arts activity, where new methods of teaching and learning encourage new modes of thought."
Arts, creativity, and innovation is a centerpiece of Colgate's Third-Century transformation, joining programs across the curriculum. For more information, visit thirdcentury.colgate.edu.