Inside Colgate: Can you tell us more about the John Robert Lewis Fellowship program at the Faith and Politics Institute and why you chose to apply for the fellowship?
Laura: I'm a long-time admirer of the late John Lewis, and when I came across the program it seemed like a great opportunity to learn more about his work, as well as an opportunity to expand my knowledge and make my own social justice work more purposeful. 
Inside Colgate: How long is the program and what is its focus?
Laura: The program lasts for one year — we meet six times over the course of the year. We are studying nonviolent philosophies and civil rights history as well as principles and strategies for applying these philosophies to current social issues. 
Inside Colgate: Through the program, you visited Alabama in March to attend the Congressional Civil Rights Pilgrimage. Can you tell us more about that visit?
Laura: That's right. Faith and Politics cohosts the Congressional Civil Rights Pilgrimage. They bring a number of Congress folks, staff, and family to Alabama to visit close to a dozen historical locations within the civil rights movement. We visited Pettus Bridge, the 16th St. Baptist Church, and the Montgomery bus terminal, which is now the Freedom Ride Museum. We talked to folks who span generations of involvement, from the 1960's until present days. Bryan Stevenson was the keynote speaker, and we visited both the Legacy Museum and the National Memorial for Peace and Justice. 
It was really powerful to look at how far this country has come in civil rights and equity — and how far we have to go to make this country and the world better for us and for those who come after. It was also inspiring to get to know the other fellows in the program and share our experiences.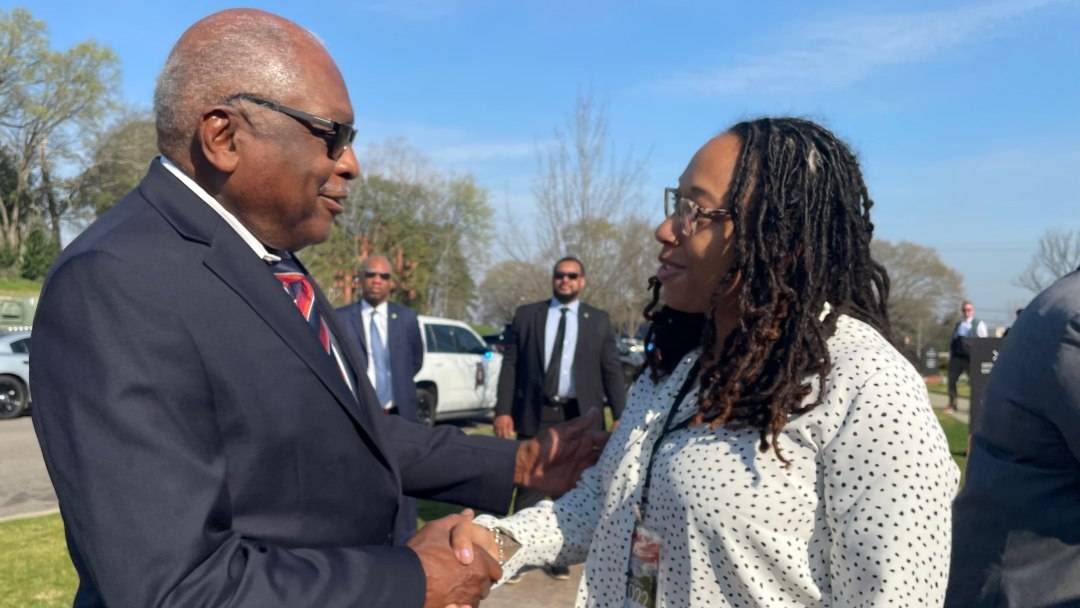 Inside Colgate: You're also close to finishing your PhD. How are you balancing your professional and academic lives? 
Laura: Not as close as I'd like! A friend who just finished his PhD told me "No matter what you do, every day, make sure you're writing something, even if it's just seven sentences." It's hard to carve the time out. I'm still trying to find that balance.
Inside Colgate: These past two years have been very full for you. You were the voice of Colgate Together. Many members of the Colgate community depended on you to provide timely information, but your voice also provided welcome humor and a sense of calm in a turbulent time. Can you talk about that experience?
Laura: It was new. Communications is typically in the background supporting every facet of what's happening on campus. To be moved to such a visible role was different for me. I'm very much an introvert, so being the voice was definitely a growth experience. It gave me a nice connection with students; particularly during quarantine, I got to know quite a few people that way. That was a bright moment in a very difficult time. It also thickened my skin a bit, being a front line of some folks feelings of anger, anxiety, and worry. I had to learn to separate myself to not take it personally. Tying it back to the fellowship, it reinforced this notion that we are all in one big community, impacting one another, and a positive outlook can also have an impact on the community at large.
Inside Colgate: Do you think we'll see your voice more going forward, in other ways, perhaps?
Laura: I don't know, that's a really good question. I welcome it but hopefully it is not related to a pandemic!