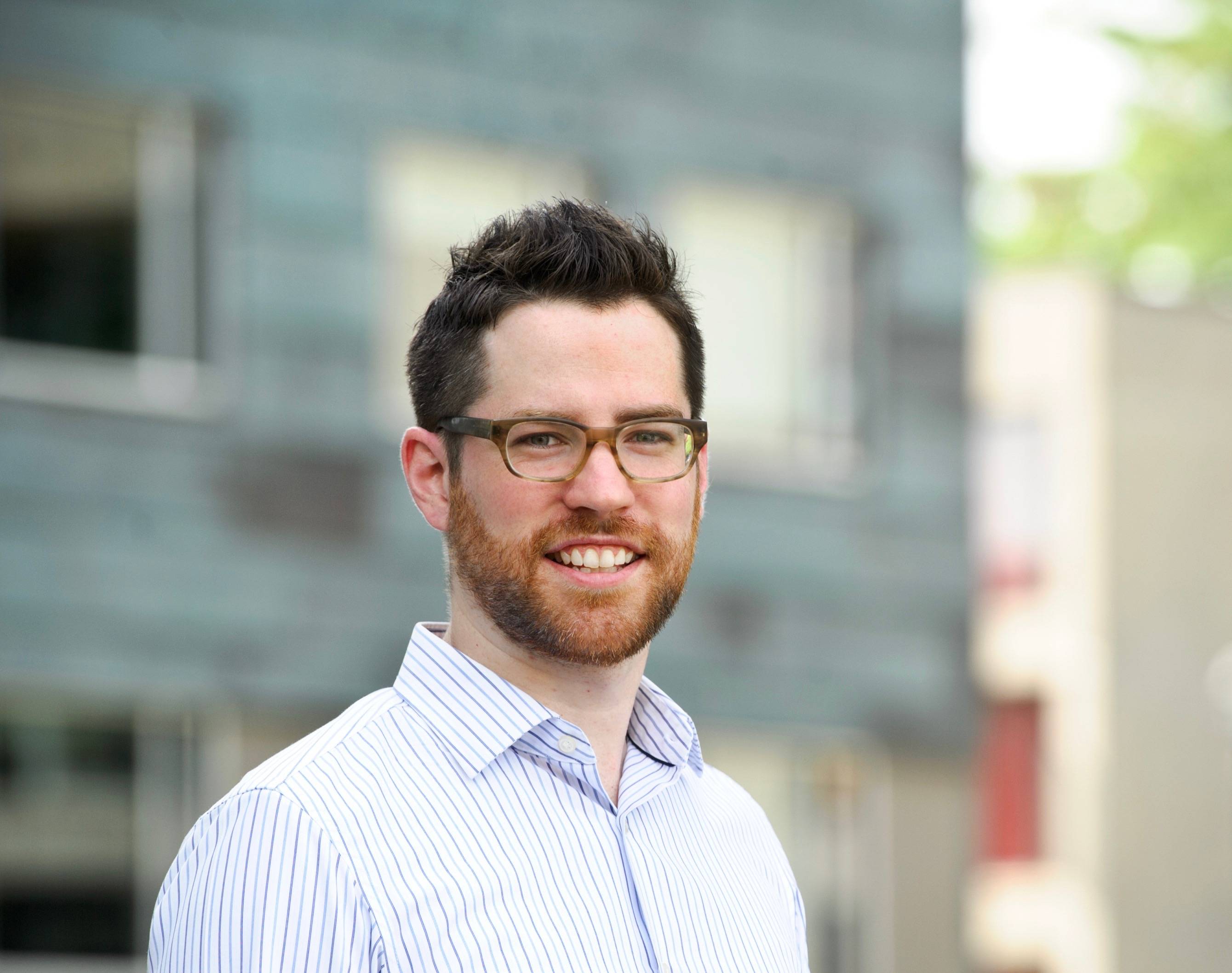 Sam Rosenfeld
Associate Professor of Political Science
 - PhD in History, Harvard University, Cambridge, MA
 - MA in History, Harvard University, Cambridge, MA
 - BA in History, Columbia University, New York, NY
Courses 
America as a Democracy 
American Elections and Party Power
American Political Development
The Presidency and Executive Leadership
War and the Shaping of American Politics
Scholarship
Book:
The Polarizers: Postwar Architects of Our Partisan Era (University of Chicago Press, 2018).
Articles and chapters:
"A Mix of Motives: The Georgia Delegation Challenge to the 1968 Democratic Convention and the Dynamics of Intraparty Conflict." American Review of Politics (forthcoming). With Nancy Schwartz.
"The Hollow Parties." In Can America Govern Itself?, edited by Frances Lee and Nolan McCarty (New York: Cambridge University Press, 2019), 120-151. With Daniel Schlozman.
"Party Blobs and Partisan Visions: Making Sense of Our Hollow Parties." In The State of the Parties: The Changing Role of Contemporary American Parties 8th ed., edited by John C. Green, Daniel J. Coffey, and David B. Cohen (Lanham, MD: Rowman & Littlefield, 2018), 32-48. With Daniel Schlozman.
"Prophets of Party in American Political History." The Forum 15.4 (2018): 684-709. With Daniel Schlozman.
"Fed by Reform: Congressional Politics, Partisan Change, and the Food Stamp Program, 1961-1981." Journal of Policy History 22.4 (2010): 474-507.
Works in progress:
"The Long New Right and the World It Made." Working paper with Daniel Schlozman.
"The Declinist Era in Party Scholarship: An Intellectual History." Working paper.
The Hollow Parties. Book project with Daniel Schlozman.
Selected other publications
"Joe Biden's nostalgia for 'civility' is nostalgia for the politics of Jim Crow." Washington Post Monkey Cage, June 21, 2019.
"The dilemmas for Democrats in 3 past visions for the party." Vox Polyarchy, June 13, 2019. With Daniel Schlozman.
"Why Steve King's Punishment Took So Long." New York Times, January 15, 2019.
"What History Teaches about Partisanship and Polarization." Scholars Strategy Network, July 23, 2018.
"The Democratic Party is moving steadily leftward. So why does the left still distrust it?" Vox, June 22, 2018.
"How Feminists Became Democrats." Politico, February 3, 2018.
"Can Steve Bannon Realign American Politics?" New York Times, December 8, 2017.
"Two Cheers for Polarization." Boston Review, October 25, 2017.
 - Harvard Graduate School of Arts and Sciences Whiting Fellowship in the Humanities, 2012
 - Lyndon Baines Johnson Foundation Moody Grant, 2012
 - Charles Warren Center Term-Time Dissertation Research Grant, 2011
 - Harry S. Truman Library Institute Research Grant, 2010
 - Gerald R. Ford Presidential Foundation Research Travel Grant, 2010
 - Center for American Political Studies Dissertation Research Fellowship, 2010