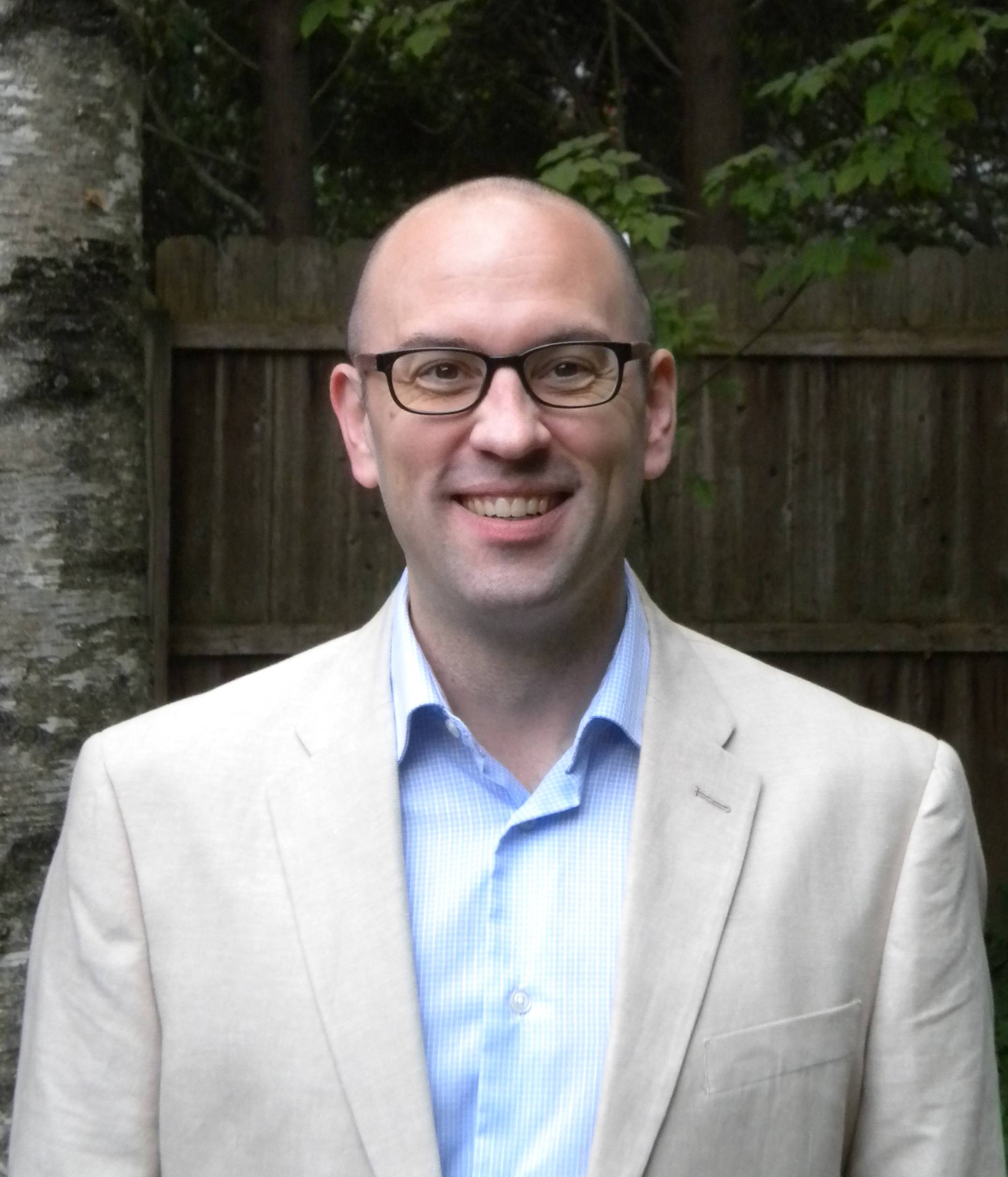 Scott Mehl
Assistant Professor of Japanese
Ph.D. in Comparative Literature, University of Chicago
M.A. in Comparative Literature, University of Wisconsin-Madison
Bachelors degree, English, Spanish, and Mathematics (three majors), University of Wyoming
Book
The Ends of Meter in Modern Japanese Poetry: Translation and Form. Cornell University Press, 2021.
Articles and book chapters
"There are No Tricks in Translation: Wordplay and Similarity in the Writings of Tawada Yōko." Japan Forum 2022. doi.org/10.1080/09555803.2022.2098362. Special issue on contemporary Japanese women writers, edited by Rebecca Copeland and Nina Cornyetz.
"As If Poetry: Computer-Generated Tanka and Contemporary Japanese Verse." ASIANetwork Exchange 28.1 (2022), pp. 36-44. doi.org/10.16995/ane.8145
"The sanbunshi (Prose Poem) in Japan." Invited book chapter. In Michel Delville and Mary Ann Caws, eds., Edinburgh Companion to the Prose Poem. Edinburgh University Press (2021), pp. 262-280.
"The Long Sleep of Belatedness: Nonsynchronism and Modernity in Maruoka Kyūka's 'Rippu Ban Unkuru' (1886) and Tawfīq al-Ḥakīm's Ahl al-kahf (1933)." Japanese Studies 39.1 (2019), pp. 27-41.

"Styles of Reasoning in Dostoevsky's Notes from Underground and Sōseki's Kokoro." Comparative Literature Studies 54.3 (August 2017), pp. 489-517.

"Kitamura Tōkoku and the Versification Debate in Japan, 1890-1891." SERAS (Southeast Review of Asian Studies), vol. 38 (December 2016), pp. 38-56.

"Appropriations and Inventions: Hagiwara's Divided Poetics and James's Stream of Consciousness." Japanese Language and Literature, vol. 49 no. 2 (2015), pp. 259-295.

"The Beginnings of Japanese Free Verse and the Dynamics of Cultural Change." Japan Review, vol. 28 (2015), 103-132.

"Early Twentieth-Century Terms for New Verse Forms ('free verse' and others) in Japanese and Arabic." Studia Metrica et Poetica, vol. 2 no. 1 (2015), pp. 81-106.
Translations
Translation with critical introduction. "Yosano Akiko in Belle Époque Paris." (Includes a translation of Léon Faraut, "Une poétesse japonaise," Les Annales politiques et littéraires, 29 September 1912.) U.S.-Japan Women's Journal 60 (2021): 1-30.
Invited translations. Masaoka Shiki, "A Dog" (pp. 60-62); Kanbara Ariake, "The Storm" (pp. 82-83); Mizuno Yōshū, "Peonies" (pp. 110-111); Hagiwara Sakutarō, "Inside the Panorama Hall" (pp. 126-127). In Mary Ann Caws and Michel Delville, editors, Beginnings of the Prose Poem: All Over the Place, Boston: Black Widow Press, 2021.
"A Translation of Irisawa Yasuo's Waga Izumo, Waga chinkon (Part II)." Monumenta Nipponica 72:2 (2017), pp. 223-264.

Translation with critical introduction. "A Parody in the Ruins: A Translation of Irisawa Yasuo's Waga Izumo, Waga chinkon (Part I)." Monumenta Nipponica 72:1 (2017), pp. 31-70.

Honda Shūgo, "Art, History, Humanity." In Atsuko Ueda, Michael Bourdaghs, Richi Sakakibara, and Hirokazu Toeda, editors, The Politics and Literature Debate in Postwar Japanese Criticism 1945-1952 (Rowman & Littlefield, 2017), pp. 3-18.

Imai Noriaki, "Eight Days a 'Hostage,'" from Why I Went to Iraq. Translated with Ayumu Tahara, Ariya, and Norma Field, 2007. In Japan Focus.
Modern Japanese literature; modern Japanese poetry and poetics; history of Japanese literary criticism
History of "East-West" comparison; history of comparative literature as an institution in Japan; AIDS/HIV in Japanese literature of the 1980s and 1990s; history of Japanese art; literary translation