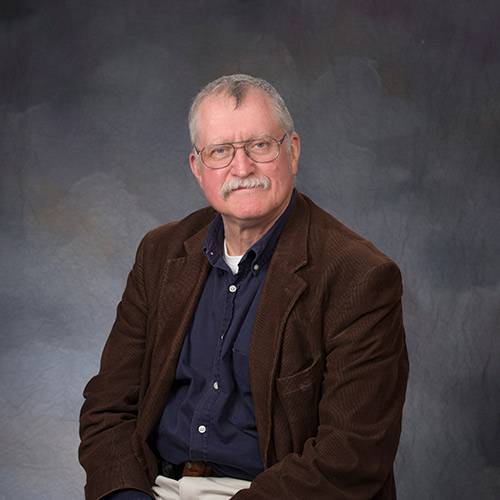 Michael Haines
Banfi Vintners Professor of Economics
I am currently Banfi Vintners Distinguished Professor of Economics at Colgate (since 1990), and also a research associate at the National Bureau of Economic Research (Cambridge, Mass.) with the Development of the American Economy Program. 

I have served on the Council of the Interuniversity Consortium for Political and Social Research. The author of three books, I also have written dozens of articles and chapters in books and professional journals. I have served on the boards of editors of the Journal of Economic History and Explorations in Economic History, held several grants from the National Institutes of Health, had subcontracts from NSF, and served as a consultant to NIH and the World Bank.  

Currently, I am a subcontractor on the NSF grant "The Dramatic Rise in Agricultural Productivity in the U.S. from 1910 to 1950: Disentangling the Roles of Technological Change, Government Policy, and Climate" awarded to Price Fishback, Department of Economics, University of Arizona. We are now entering county-level data from the censuses of agriculture for the period 1925-1950. I am also a subcontractor on an NIH grant awarded to Steven Ruggles of the Minnesota Population Center at the University of Minnesota called "Integrated Spatio-Temporal Aggregate Data Series."

I created the ICPSR Study Number 2896 "Historical Demographic, Economic, and Social Data: The United States, 1790-2000" (with ICSPR). This has county-level population, agricultural, and other statistics from 1790 to 2002. We now have online the complete published censuses of agriculture from 1840-1920 and from 1969-2002. 

From 1997 to 1999, I served as vice president and president of the Social Science History Association and as treasurer of that organization from 1985 to 1996 and from 2005 to 2010. I am one of the editors-in-chief of the Historical Statistics of the United States, Millennial Edition. I have also been vice president and chair of the program committee of the Economic History Association.

I earned my MA in economic history in 1968 and a PhD in economic history in 1971 from the University of Pennsylvania, where I was a Woodrow Wilson Fellow and a Ford Foundation Doctoral Fellow. During 1971-72, I studied at the Institut fuer Weltwirtschaft in Kiel, Germany, on a Foreign Area Fellowship.  

I have taught economics, American and European economic history, economic demography, history of economic thought, and economic development at Colgate, Cornell University, the University of Pennsylvania, Wayne State University, and St. Joseph's College.
BA, magna cum laude, Phi Beta Kappa, Amherst, 1967; MA (1968), PhD (1971), University of Pennsylvania
St. Joseph's College, 1970
Cornell University, 1972-78
University of Pennsylvania, 1979
Wayne State University, 1980-1990
American economic history, European economic history, history of economic thought, economic development, population economics
Fertility and mortality in the United States and Europe in the 19th and 20th centuries; the mortality decline in Germany since 1850; consumer and housing demand in the United States and Europe since the late 19th century; demographic and economic change in Massachusetts and New York state in the 19th and 20th centuries; aging and labor force activity
Books:
Historical Statistics of the United States. Millennial Edition. (NY: Cambridge University Press, 2006). 5 volumes. (Editor in Chief with Susan B. Carter, Scott Sigmund Gartner, Alan L. Olmstead, Richard Sutch, and Gavin Wright.)
A Population History of North America. (NY: Cambridge University Press, 2000). (Co-edited with Richard H. Steckel.)
Fatal Years: Child Mortality in Late Nineteenth-Century America. (Princeton, NJ: Princeton University Press, 1991). (Samuel H. Preston & Michael R. Haines).
Fertility and Occupation: Population Patterns in Industrialization. (New York: Academic Press,1979).
Economic-Demographic Interrelations in Developing Agricultural Regions: A Case Study of Prussian Upper Silesia,1840-1914. (New York: Arno Press, 1978).
Articles and chapters:
Seventeen book chapters; nine encyclopedia articles; 33 refereed journal articles (Journal of Economic History, Demography, Population Studies, Explorations in Economic History, Journal of Interdisciplinary History, Journal of Urban Economics, Journal of the American Statistical Association, Journal of Family History, Research in Economic History, Social Science History, Historical Methods, Annales de demographie historique, The History of the Family); four review articles; five refereed papers in conference proceedings
"Economic-Demographic Interrelations in Developing Agricultural Regions: A Case Study of Prussian Upper Silesia, 1840-1914" (University of Pennsylvania, 1971)
Research associate, National Bureau of Economic Research (also member of the Development of the American Economy program and program co-chair, DAE Summer Institute, 1991 and 1992)
One of five editors-in-chief, Millennial Edition of Historical Statistics of the United States
Social Science History Association (president 1998-99; board of directors, 1983-85; treasurer, 1985-98; Nominating Committee, 1986-88; Program Committee for annual meetings, 1980-81)
Research associate professor, School of Public and Urban Policy, University of Pennsylvania, 1979-80
Research affiliate, Population Studies Center, The University of Michigan (1990-present)
Economic History Association (Committee for Research in Economic History, 1989-93)
Committee on Research Archives and Data Bases, 1990-94, 1998-present
Consultant, National Institutes of Health (1981-84, 1990, 1991, 1993-2000)
Board of Editors, Journal of Economic History (1987-91)
Board of Editors, Historical Methods (1986-88)
Board of Editors, The Cliometrics Society (Explorations in Economic History, 1988-96)
Board of Editors, Social Science History
Grants
National Institutes of Health NICHHD, 1974-77; 1978-82; 1980-83; 1989-93
NIA 1994-97
NSF, 2001-2005
Research grant, Wayne State University, 1987-89
Woodrow Wilson Fellowship, 1967-68
Ford Foundation Doctoral Fellowship, 1968-71
Foreign Area Fellowship, 1971-72