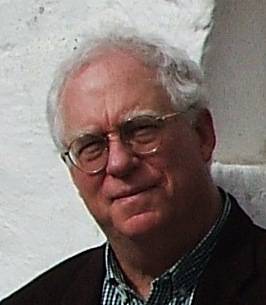 Morgan Davies
Professor of English
Professor Morgan Davies is a Professor of English at Colgate University. His specialties include Medieval English, Welsh and Irish languages; literature and culture; the history of the English language, Old English literature, Old and Middle Irish literature, and Middle Welsh literature.
BA, Stanford; MA, CPhil, PhD, University of California at Los Angeles
NEH Fellowship for College Teachers 1995
Medieval English, Welsh, Irish Language, Literature and Culture; History of the English language
Old English Literature, Old and Middle Irish Literature, Middle Welsh Literature
"Dafydd Ap Gwilym and the Friars: The Poetics of Antimendicancy," Studia Celtica 29 (1995): 237-55.
"'Aed I'r Coed I Corri Cof': Dafydd Ap Gwilym and the Metaphorics of Carpentry," Cambrian Medieval Celtic Studies  30 (1995): 67-85.
"Protocols of Reading in Early Irish Literature: Notes on Some Notes to Orgain Denna Rig and Amra Coluim Cille," Cambrian Medieval Celtic Studies 32 (1996): 1-23.
"Kings and Clerics in Some Leinster Sagas," Eriu 47 (1996): 45-66.
"Plowmen, Patrons, and Poets: Iolo Goch's Cywydd y Llafurwr and Some Matters of Wales in the Fourteenth Century," Medievalia et Humanistica n.s. 24 (1997): 51-74.
Review of John T. Koch, The Gododdin of Aneirin: Text and Context from Dark-Age North Britain (Cardiff: U Wales P, 1997), Speculum 76 (2001): 479-82.
Review of Richard J. Kelly and Ciarán L. Quinn,  Stone, Skin, and Silver: A Translation of the Dream of the Rood (Cork: Litho Press, 1999), Speculum 77 (1999): 202-4.
Review of Varese Layzer, Signs of Weakness: Juxtaposing Old Irish Tales and the Bible, Journal for the Study of the Old Testament Supplement Series 321 (Sheffield: Sheffield Academic Press, 2001), Speculum 78 (2003): 555-7.
"The Death of Dafydd ap Gwilym," in Heroic Poets and Poetic Heroes in Celtic Traditions: Studies in Honor of Patrick K. Ford, ed. Joseph Falaky Nagy and Leslie Ellen Jones, Celtic Studies Association of North America Yearbook 3-4 (2003-4) (Dublin: Four Courts Press, 2005): 55-73.
"Dafydd ap Gwilym and the Shadow of Colonialism," in Medieval Celtic Literature and Society, ed. Helen Fulton (Dublin: Four Courts Press, 2005) 248-74.
"The Rhetoric of Gwilym Ddu's Awdlau to Sir Gruffydd Llwyd," Studia Celtica 40 (2006): 155-72.
"The Somewhat Heroic Biography of Brandub Mac Echach," in Essays on the Early Irish King Tales, ed. Dan M. Wiley (Dublin: Four Courts Press, 2008) 170-212.
Review of Ruth Kennedy and Simon Meecham-Jones, eds., Authority and Subjugation in Writing of Medieval Wales, The New Middle Ages (Basingstoke and New York: Palgrave Macmillan, 2008), Speculum.