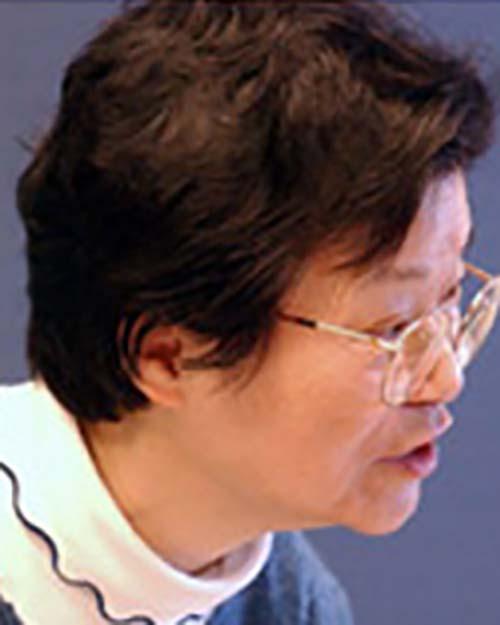 Gloria Bien
Professor of Chinese, Emerita
There's something very robust about Colgate that I love. I see it in the energetic spirit and physical vigor of the students as well as the openness of colleagues and administrators. I feel it reflected in the stone buildings, the steep paths up the hill, and even in the harsh climate.
BA, MA, University of California at Berkeley, 1962, 1965; PhD, University of Washington, 1973
The Bishop's School, La Jolla, CA; Connecticut College; Indiana University; University of Washington; University of Oregon
Chinese language and literature, Comparative Literature
East-West literary relations, poetry (Chinese and French), Baudelaire in China
Baudelaire in China: A Study in Literary Reception (Delaware University Press with Roman and Littlefield, 2012).

"The Five C's: Bringing a 1980's Film into the 21st Century Chinese Language Learning Context." in L2: An Electronic Refereed Journal for Foreign and Second Language Education, November, 2011. http://escholarship.org/uc/uccllt_l2. 

Co-editor with Arthur W. Biddle et al, Contemporary Literature of Asia (Prentice Hall, 1996)

Co-editor with A.W. Biddle and V. Darwadkar, Global Voices (Prentice Hall 1995)

"Chénier and China" (Studies on Voltaire and the Eighteenth Century, 1986)

"Baudelaire in China" (Comparative Literature Studies, 1985)

"The Shih Ching in French Literature" (Tamkang Review, 1975)

Additional articles in Tamkang Review, Pacific Coast Philology, Critical Bibliography of French Literature: Twentieth Century, Columbia Dictionary of Modern European Literature, Explorations: Essays in Comparative Literature (University Press of America, 1986)

Translation in Renditions (1975)

Reviews in China Review International, Journal of the Chinese Language Teachers Association, America, Journal of the American Oriental Society, Literary Research/Recherche littéraire
"Victor Segalen's Knowledge of Chinese Culture"
National Screening Committee for Fulbright Scholarships to the PRC, 1998-2000, 2003; External review committees: Wake Forest University, Kenyon College
AAUW fellowship 1980-81; visiting scholar, University of California, Berkeley 1993, Stanford 1980-81; NEH seminars 1980, 1983
Chinese Language Teachers Association 2003-2006; Journal of the Chinese Language Teachers Association Editorial Board, 2004-present