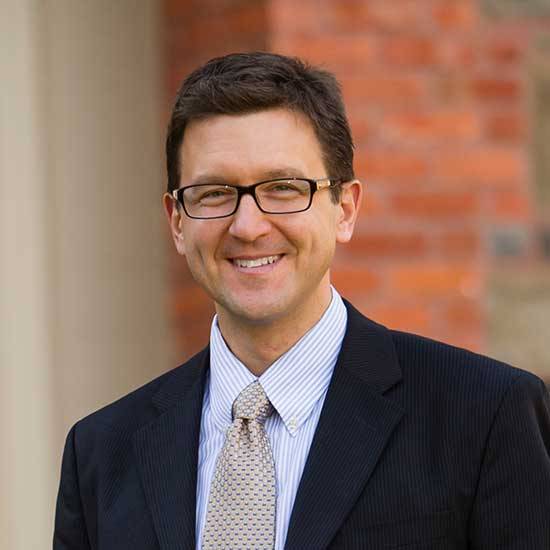 David Dudrick
George Carleton Jr. Professor of Philosophy
BA, Franklin and Marshall College
PhD, University of Notre Dame
I teach courses in existentialism, recent continental philosophy, and philosophy of religion.  I also teach CORE 152: The Challenge of Modernity.
Continental Philosophy and the Philosophy of Religion
I'm interested in the relationship between philosophy and the Christian faith, the viability of naturalism as a world view, how Nietzsche has influenced Foucault and Heidegger, and the ways in which existentialism is relevant in contemporary philosophy and modern life.
The Soul of Nietzsche's Beyond Good and Evil. Cambridge: Cambridge University Press. (with Maudemarie Clark) 
"Beyond Good and Evil" in J. Richardson (ed.), Oxford Companion to Nietzsche. Oxford: Oxford University Press, forthcoming. (with Clark)
"Nietzsche on the Will: A Reading of BGE 19" in K. Gemes and S. May (eds.), Nietzsche on Autonomy and Freedom. Oxford: Oxford University Press, 2009. (with Clark)
"Nietzsche and Moral Objectivity: The Development of Nietzsche's Metaethics" in B. Leiter and N. Sinhababu (eds.), Nietzsche and Morality. Oxford: Oxford University Press, April 2007.  (with Clark)
"The Shameful Wisdom" in International Studies in Philosophy, Volume 38, Number 3, 2007. "The Naturalisms of Beyond Good and Evil" in K. Ansell Pearson (ed.), A Companion to Nietzsche. Oxford: Blackwell Publishing, 2005. (with Clark)
"Foucault, Butler, and the Body" in European Journal of Philosophy, Volume 13, Number 2, August 2005, pp. 226-246.
"Nietzsche's Post-Positivism" in European Journal of Philosophy, Volume 12, Number 3, December 2004, pp. 369-385. (with Clark)
"Are Coerced Acts Free?" in American Philosophical Quarterly, Volume 32, Number 2, April 1995, pp 109-123. (with Michael J. Murray)