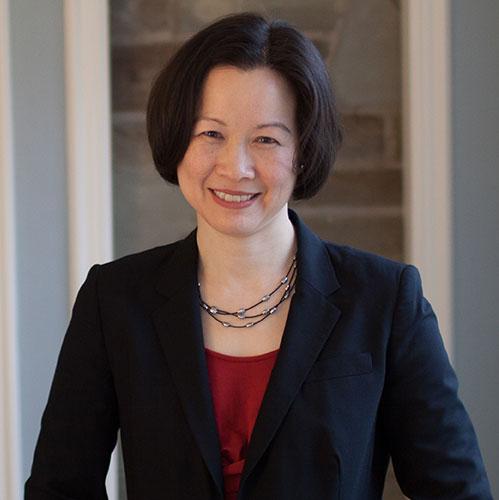 Carolyn L. Hsu
Professor of Sociology
My current research examines civil society in China, particularly the rise of non-governmental organizations (NGOs). NGOs are a new phenomenon in China -- they barely existed at all 30 years ago, but now there are millions. You can learn a little bit about this research by checking out my 2017 paper for the China Policy Institute or my talk at the Brookings Institute from Dec 2016 (the full video is here).
To see a more scholarly work on the subject, you can read my latest book: Social Entrepreneurship and Citizenship in China. You can also check out my most recent articles, published in the Handbook of Research on NGOs (2018), Voluntas (2017), The Asia-Pacific Journal (2016) and The China Quarterly (2015)
I also conducted the 2003 and 2009 Colgate Campus Climate Surveys. Working with my co-author, Dr. Landon Reid, we surveyed the entire student body to examine how students' experiences of campus life differentiated by race, gender, socioeconomic class, and other factors.
Download a copy of my CV, or see my profile on ResearchGate.
BA, Yale University, 1991; MA (1995), PhD (2000), University of California, San Diego
Contemporary Chinese society; Civil society, citizenship NGOs, activism, and social movements; Social entrepreneurship; Institutions and organizations; Post-socialist development; Political sociology; Economic sociology; Social mobility and inequality; Narratives; Morality and religion.
Environmental Problems and Environmental Activism in China (with Prof. April Baptiste)

This course includes a 3-week extended study trip to China.

Classical Social Theory
Nations and Nationalism
Senior Seminar in Sociology
High Honors Thesis Workshop
CORE Communities and Identity: China
Globalization, Culture and Everyday Life
I am married to Christopher Henke, who is also a sociology professor here at Colgate. We have one daughter, Lin, born in 2001.

I served as an elder at my church, Hamilton Bible Fellowship, although I don't feel old enough to be called an "elder."

In the winter of the 2011-12 academic year, I traveled to India with 26 other Colgate faculty members. Our mission was to confront questions of identity, culture, and knowledge across intellectual boundaries in order to support our instruction within Colgate's Core program. Read more about our experiences at our blog Reflections from India.