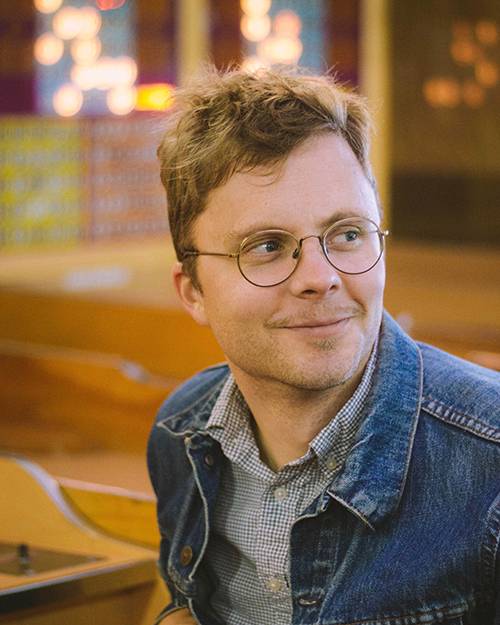 Benjamin (Ben) Child
Associate Professor of English
Department/Office Information
English
Ben Child teaches courses in American literature and the environmental humanities. His work has appeared in journals such as American Literature, Modern Fiction Studies, American Studies, Southern Cultures, and Popular Music and Society. Child's book, The Whole Machinery: The Rural Modern in Cultures of the U.S. South, 1890-1946, appears in the University of Georgia Press's New Southern Studies series. His current research addresses literary productions and interpretations of US populism.

In non-plague years, he co-hosts The Minglewood Radio Hour on WRCU-FM with his wife, Katie. 
 
B.A., Brigham Young University
M.A., Ph.D., University of Mississippi
 
The Whole Machinery: The Rural Modern in Cultures of the U.S. South, 1890-1946 (University of Georgia Press, 2019).
"Huck Finn, Land Pirate," Studies in American Fiction 47.1 (2020): 47-70.
"The Plantation Countermelodies of Dunbar and Du Bois: Writing Agropolitical Subjecthood in the Nadir," American Literature 91.3 (2019): 557-86.
"Fields of Progress: The Mechanization of Agriculture in Days of Heaven," American Studies 57.1/2 (2018): 79-102.
"Astonishing Byblows: Rurality, Snopesism, and Populist Modernization in Faulkner's Frenchman's Bend," Modern Fiction Studies 64.2 (2018): 286-310.
"'No kind of place': New York City, Southernness, and Migratory Modernism,"
Faulkner's Geographies, ed. Jay Watson and Ann A. Abadie (University Press of Mississippi, 2015), 50-64.
"The Magical Real and the Rural Modern in Cinema Novo: Vidas Secas and Black God, White Devil," South Central Review 31.1 (2014): 55-73.
"Mapping The Democratic Forest: The Postsouthern Spaces of William Eggleston,"
Southern Cultures 17.2 (2011): 37-54.
"Looking Over the Country Again: Rusticity and the Urban/Rural Spatiality of The
Orchard Keeper and No Country for Old Men," Cormac McCarthy Journal 9.1 (2011): 1-16.
"Raised in the Country, Working in the Town: Spatial and Temporal Modernisms in
Bob Dylan's 'Love and Theft,' " Popular Music and Society 32.2 (2009): 199-210.
American Texts and Contexts
American Literature and the Environment
The Challenges of Modernity
Fugitive Mobilities: Migration and Environment in American Literature
Race, Place, and the American South 
William Faulkner, Yoknapatawpha Fictions (1929-42)