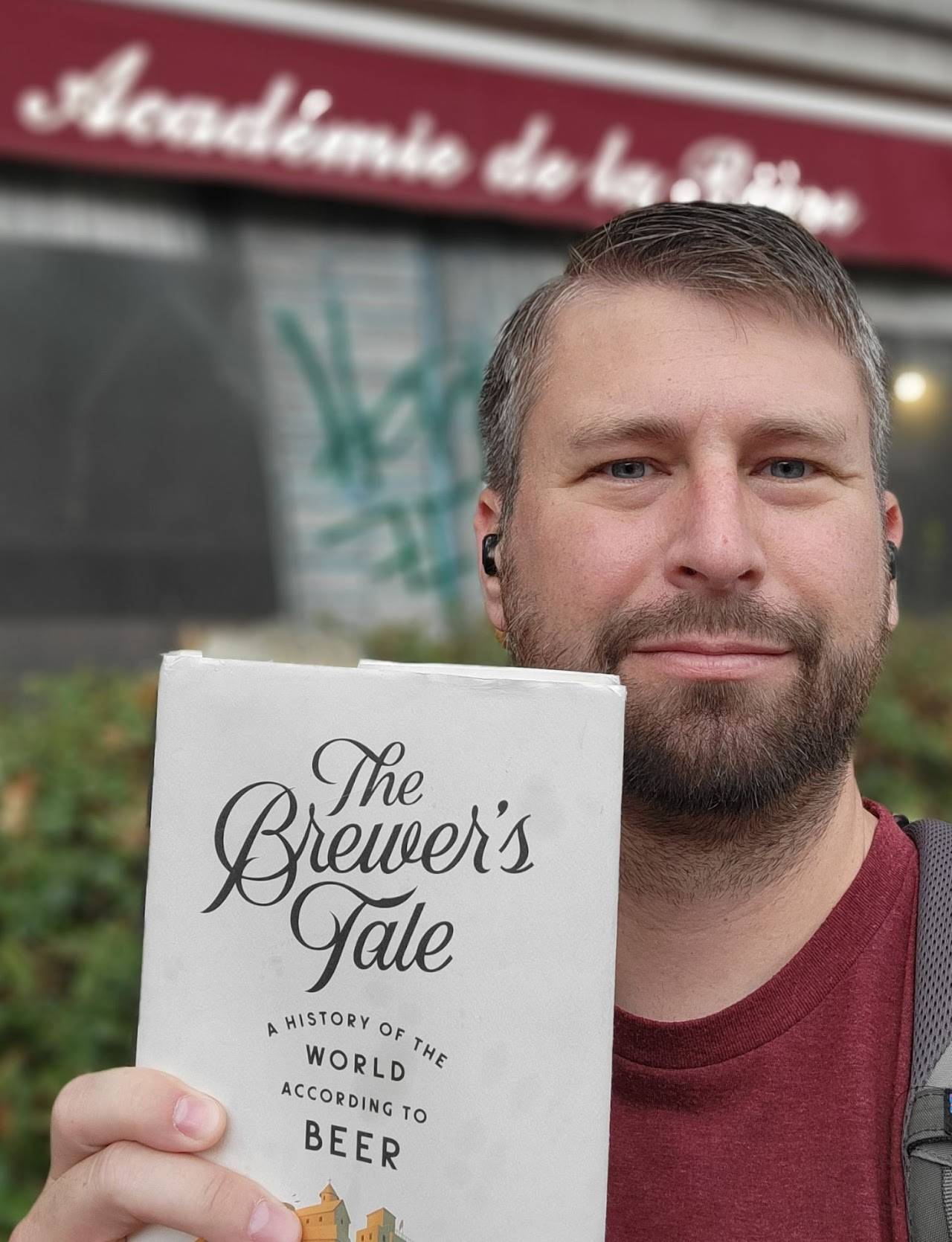 Benjamin Anderson
Senior Lecturer in Economics
Department/Office Information
Economics
M

4:00pm - 5:30pm

(224 Persson Hall)

T

2:30pm - 4:00pm

(224 Persson Hall)
Contact
The Ohio State University (2011)
PhD in Agricultural, Environmental, and Development Economics


London School of Economics (2006)
MSc in Economics


Ohio Northern University (2003)
BS in Business Administration (High Distinction)
Introduction to Economics (ECON 151)
Intermediate Microeconomics (ECON 251)
The Economics of Sports (ECON 336)
Seminar in Sports Economics (ECON 436)
Seminar in Mathematical Economics (ECON 474)
Current Economic Issues (FSEM 181)
Brewing Society: History, Culture, and Economics of Beer (FSEM 180)
Industrial Organization
Endogenous market structures
Firm R&D and innovation
Strategic alliances between firms
Vertical and horizontal product differentiation
Agricultural Economics
Agricultural biotechnology and genetically-modified crops
Commodity promotion boards and generic advertising
Sports Economics
Ability, Screening, and Labor Supply
Collective Bargaining and Wage Dispersion
Managerial Talent
Mortality and Longevity of Professional Athletes
Publications
Working Papers
Anderson, Benjamin C. and Ian M. Sheldon. "R&D Concentration in Soybean and Cotton Markets." (Under review)
Anderson, Benjamin C. "Happy Cows vs. Laughing Cow: Endogenous Market Structure under Generic and Brand Advertising."
Anderson, Benjamin C. and Michael J. Sinkey. "Ability and the Labor Supply Decision: Evidence from Professional Basketball." 
Works in Progress
Cause of Death and Longevity Due to Job Risk, Race and Ethnicity, and Institutional Policies: Pro Baseball, Basketball, and Football Players, 1946-2018 (with Wayne Grove)
Superbosses: Managerial Career Effects of Leaders on Assistant Managers (with Wayne Grove)
Screening Mechanisms and Worker Productivity (with Wayne Grove)
Endogenous Strategic Alliances: R&D Investment, Licensing, and Research Joint Ventures
Competitive Balance in Panel Data
Student Co-authored Publications
Student Co-authored Working Papers
Kelly, Troy and Benjamin C. Anderson. "Collective Bargaining and Wage Dispersion: Evidence from the NBA." 
Summer Research Apprenticeship Funding
Demand for Sports Attendance during a Pandemic: Evidence from Professional Basketball and Hockey (with Giancarlo Arcese)
Performance Evaluation and Contract Theory: Subjective vs. Objective Assessments and Reference Points (with Kevin Sayles)
Honors Thesis Advising
Giancarlo Arcese ('22), Honors, "Is COVID to Blame? Explaining the Decreased Attendance in the 2021-22 NBA and NHL Seasons"
Alessandro Conte ('21), Honors, "Evaluating the Impact of the UEFA Financial Fair Play Regulations on Competitive Balance within European Professional Football"
Alexandra Richer ('20), High Honors, "Are Unions Harming their Members? A Cross-Country Analysis of Unions' Impact on Automation"
Troy Kelly ('17), High Honors, "Effect of TV Contracts on NBA Salaries"
Ethan Atwood ('16) 
Matt Knowles ('15), Honors, "The Effect of the National Input Voucher Scheme on the Technical Efficiency of Rural Farmers in Tanzania"
Caitlin Cremin ('14), Honors, "The Winning Formula: A Case Study of the Makings of a Successful Collegiate Athlete"
Steven Xu ('13), Honors, "Efficiency, Biases and Price Changes in the NFL and College Football Betting Markets"
Christine Hebert ('12), Honors, "The Exogenous Effect of Corn Prices on Beef Prices in the U.S. Using R&D as an Instrumental Variable"
Honorable Mention to a Research Manuscript By A Second-Year PhD Student, OSU (2008)
Distinguished University Fellowship, Graduate School, OSU (2006)
Presidential Scholarship, ONU (1999)
Referee
American Journal of Agricultural Economics​, ​Journal of Economic Education, Journal of Sports Economics, Journal of the Japanese and International Economies, Review of Development Economics, Sport in Society
Professional Membership
American Economic Association, Industrial Organization Society, European Association of Research in Industrial Economics, Society of Labor Economists, Royal Economic Society, Southern Economic Association, Omicron Delta Epsilon