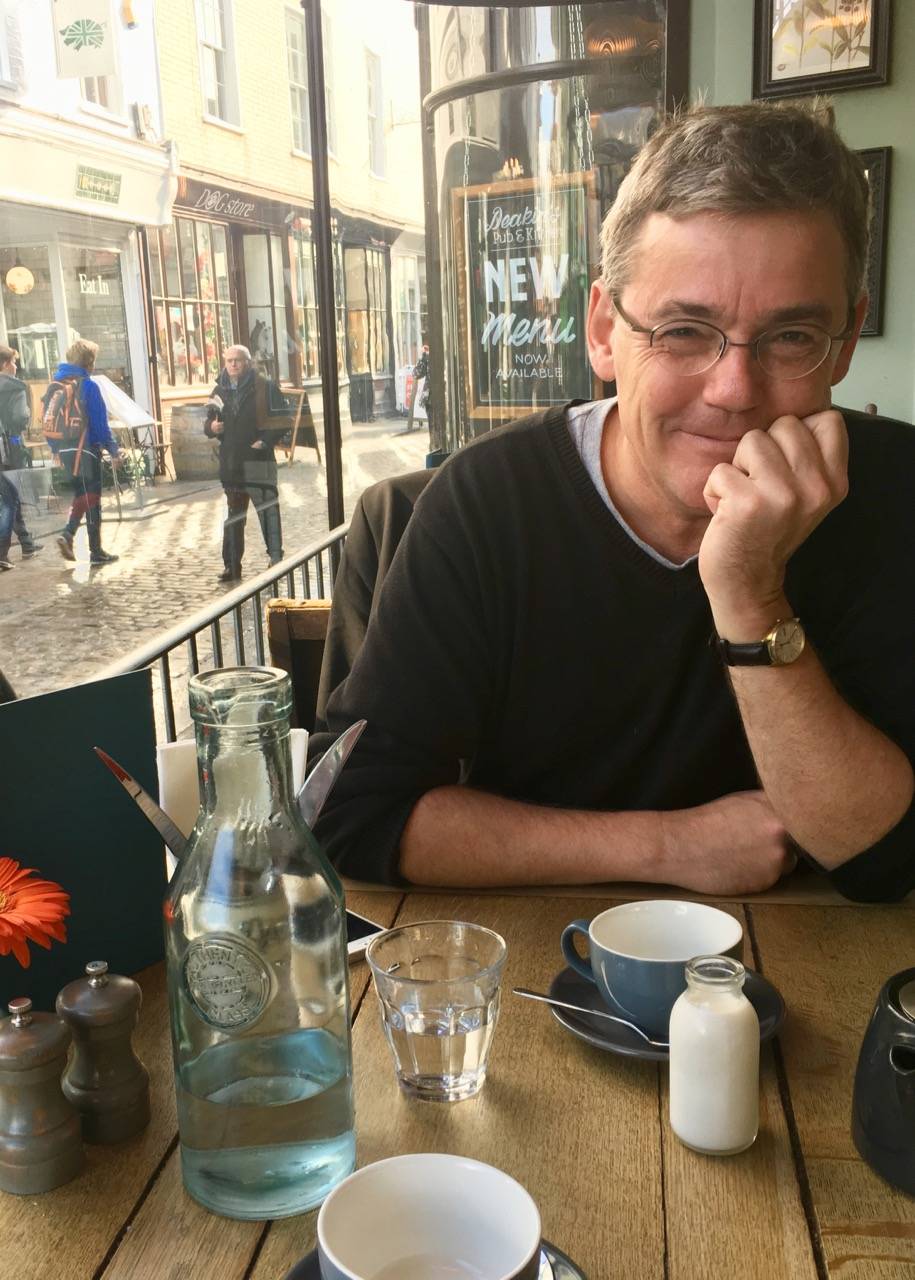 Alan Cooper
Associate Professor of History; Director, Medieval and Renaissance Studies
MA, University of Edinburgh, 1990; AM (1992), PhD (1998),  Harvard University
At Colgate since 2001; before then I was a lecturer on history and literature, Harvard University, 1998-2001, and visiting lecturer in history, University of Massachusetts at Amherst, 2001; in fall 2005, I spent a semester as a visiting assistant professor at Harvard.
Medieval European history: I teach a variety of courses including introductory courses on medieval Europe and on the Crusades, as well as an introductory course on modern Britain; 300-level courses on medieval Italy and on late medieval England; and a seminar.  I also teach Core Western Traditions.  I've led the London History Study Group many times, most recently in spring 2018.
Medieval European history, especially England in the 11th and 12th centuries; the intersection of legal and cultural history; power and oppression
In Progress: William Longbeard's Long Beard: Crusading Rhetoric, the Apocalypse and the Politics of the Poor in Medieval England. ii) In Print: Bridges, Law and Power in Medieval England, 700-1400 (Boydell and Brewer, 2006)
"Introduction" (co-authored with Robert Berkhofer and Adam Kosto) in The Experience of Power in Medieval Europe, 950-1350, ed. Robert Berkhofer, Alan Cooper and Adam Kosto (Ashgate, 2005), pp. 1-7 (more information here).
"Protestations of Ignorance in Domesday Book" in Experience of Power, ed. Berkhofer, Cooper and Kosto, pp. 169-81.
"The Rise and Fall of the Anglo-Saxon Law of the Highway," Haskins Society Journal 12 (2002), 39-69 (Bethell Prize Winner).
"Extraordinary Privilege: The Trial of Penenden Heath and the Domesday Inquest," English Historical Review 116 (2001), 1167-92.
"'The Feet of those that bark shall be cut off': Timorous Historians and the Personality of Henry I," Anglo-Norman Studies 23 (2000), 47-67.
"The King's Four Highways: Legal Fiction meets Fictional Law," Journal of Medieval History 26 (2000), 351-70. Reviews in Speculum and Medieval Review (online journal).
 
"Obligation and Jurisdiction: Roads and Bridges in Medieval England (c. 700–1300)" (Harvard University, 1998).
Winner of Denis Bethell Prize 2001