Whether you're into backpacking, kayaking, rock climbing, skiing, or looking to learn all of the above, we're here for you. Get up, and get outside!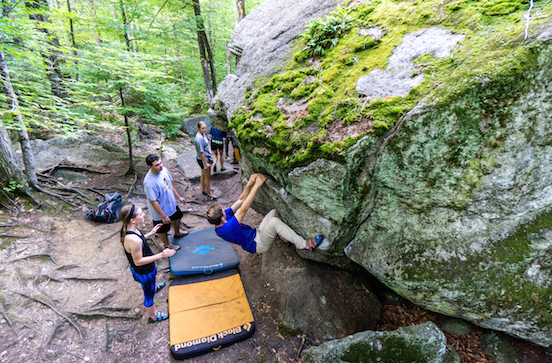 Join the OE mailing list
Want to know when OE has PE classes, BYAs, break trips, or other events coming up?
Class Selection
Outdoor Education PE classes open for selection twice a year - each time with the PE course list that is released after add/drop. You will select your desired PE course via the selection form where all PEs across campus are visible. You can find the updated link for that form at the button below once the course list has been released and sign ups opened. Note that you do not have to be seeking PE credit to sign up for an Outdoor Education PE class; just register via the same link and we will contact you about the course.
Registration for Backyard Adventures (BYAs) opens at the beginning of each semester and remains open throughout the semester as long as there are open spots on each trip.
Check back here for new schedules and sign ups.
Physical Education Classes
We offer a wide range of physical education trips and outings during every season! In a physical education class with OE, you'll get off campus for a chance to disconnect, meet a dynamic group of adventurous people, and learn a new skill.
All trips are lead by student staff in the Outdoor Education program who have been through our rigorous staff training program.
Check out this seasons PE offerings below.
Registration Form
Register by following the link in the PE descriptions, or use the button below.
Financial Aid for PE Classes
A limited amount of financial aid is available to offset the cost of Outdoor Education PE classes. If you receive financial aid from Colgate, and would like to be considered for financial aid for a PE class, please contact Outdoor Ed.
Backyard Adventures
Backyard Adventures (BYA) are short, local outings that encourage students to spend more time in the outdoors. BYAs provide free low commitment options to get outside, develop outdoor skills, and meet people. These outings will help you try a new skill while adventuring in and exploring the local area.
Backyard Adventures are a collaboration between Outdoor Education and the Shaw Wellness Institute and as such are offered free of charge.
BYA Descriptions
Check out our current BYA offerings.
BYA Registration
Register by following the link in the BYA descriptions, or use the button below.