The Institutional Biosafety Committee (IBC) manages and reviews bioagent-use protocols and procedures for safety and compliance.
The Role of the Biosafety Committee
The committee provides advice and recommendations to Colgate's scientific community by reviewing protocols and approving procedures that will provide for the safe conduct of teaching and research while ensuring compliance with government requirements regarding the use of biological materials.
Membership
Members of the committee are selected for their area of expertise, from the areas of the college that generate the majority of protocol applications. Additional members are drawn from the surrounding community to provide an unbiased "outside" perspective.
Cindy Baker, Psychology
Wei-Jen Chang, Hamilton College, Biology
Amy Dennis, Infection Prevention Nurse and Nurse Educator at Community Memorial Hospital, Hamilton
Geoff Holm (Chair), Biology
Laura Festine, Grants Office
Jennifer Peeler, Chemistry
Sara Dougherty, Biology
Jeanne Willard, Biology
Wan-chun Liu, Psychology
Protocol Registration
All teaching and research with biological materials must have protocols registered with the Institutional Biosafety Committee for approval and review. This includes the use of transgenic organisms, recombinant DNA, human blood or tissues, or other potentially biohazardous materials.

The committee can approve or disapprove protocols, make recommendations for corrective action for protocols, and facilitate development of appropriate protocols. If it is not possible to comply with regulations, the committee will stop further teaching or research.
Relation to Other Regulatory Bodies
The biosafety committee has an overlapping role with other committees, including the Institutional Review Board and the Institutional Animal Care and Use Committee, and will communicate with them as necessary and appropriate.

The Institutional Biosafety Committee is also the link between Colgate University and regulatory agencies, and reports as required to regulatory agencies.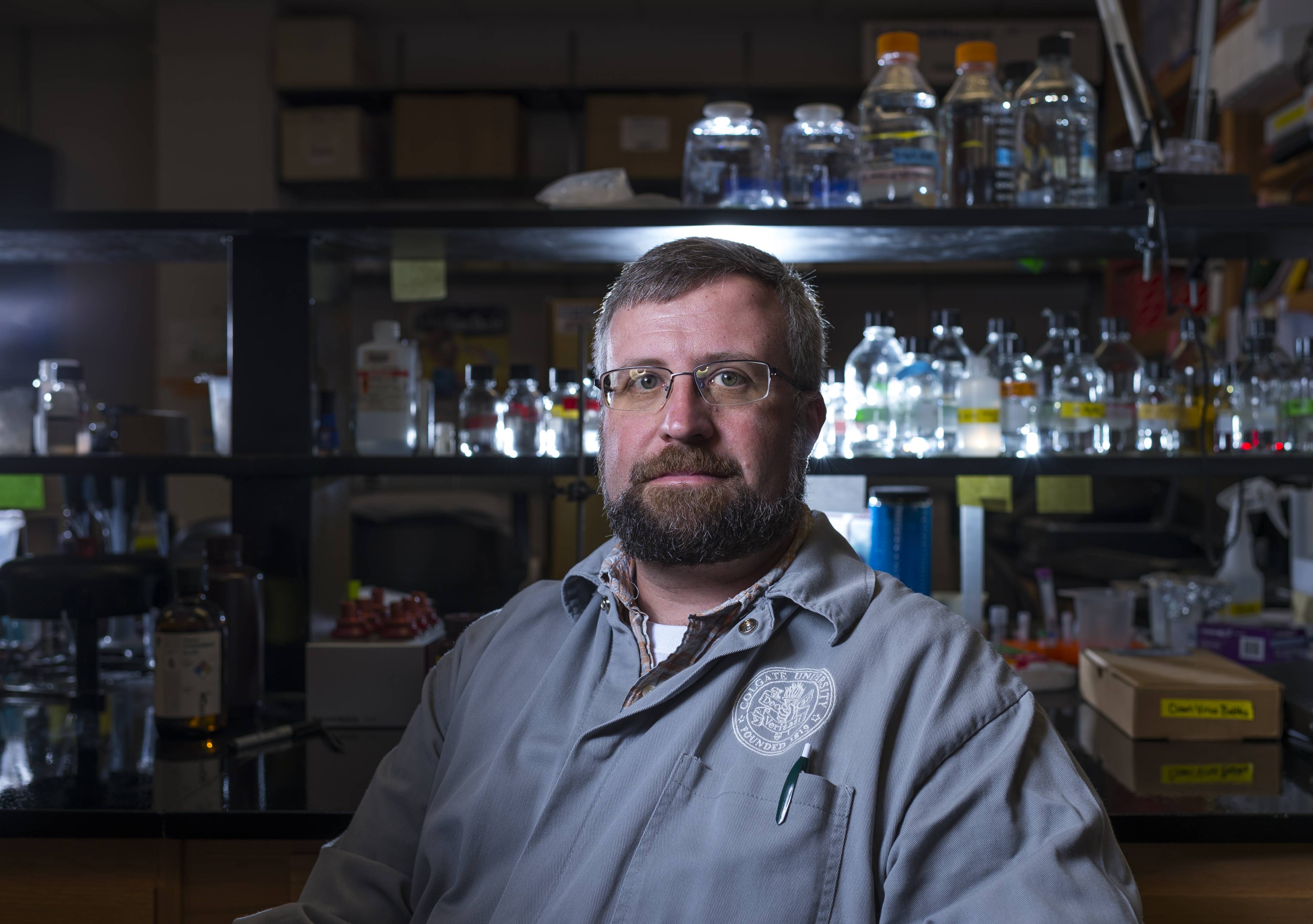 Professor of Biology; Chair of the Biology Department