The Office of National Fellowships and Scholarships (ONFS) is very pleased to announce that Jon Eaton '24, Ariel Missaghieh '24, and Bryan (Tai) Pham '25 have received the prestigious Gilman Scholarship from the fall 2022 competition. All three students will use their Gilman as they study abroad this spring.
The Gilman Scholarship is funded through the Bureau of Educational and Cultural Affairs at the U.S. Department of State. Gilman's mission is to expand and diversify the student population that studies and interns abroad to develop relationships and foster mutual understanding in countries critical to U.S. national security. As highlighted on their website, "A Gilman Scholarship enables American studies to gain proficiency in diverse languages and cultures, skills that are critically important to their academic and career development."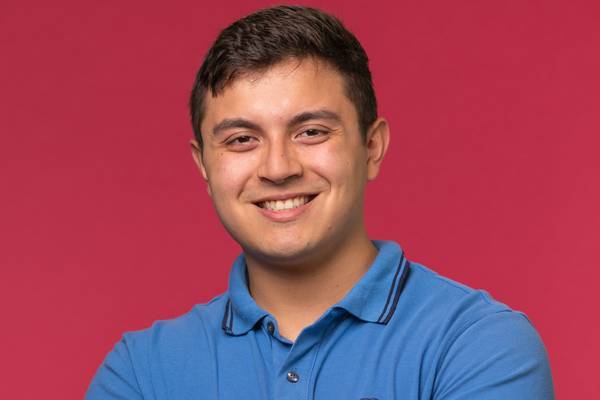 Jon and Tai are studying abroad on Colgate's spring 2023 Taiwan Study Group, led by Associate Professor of Religion Brenton Sullivan. They are taking classes at National Taiwan University. Jon is an international relations and Asian studies double major. This will be his first time traveling outside the United States, and he is excited about learning Mandarin through an immersive experience.
"I'm excited to explore not just the city we're staying in, New Taipei, but the nooks and crannies of Taiwan, too. It's an incredible place with a rich history, so I'll take any opportunity I can get to learn from or talk with locals," he says.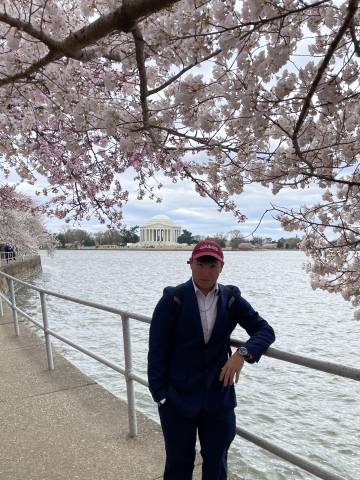 Tai is an Asian studies major, and he began studying Mandarin during his first semester at Colgate. In summer 2022, he attended Middlebury College's Summer Chinese Language Program and is currently an intern at the Keck Language Center. He looks forward to enjoying late-night street food, hiking in Taiwan's abundant national parks, visiting the Taichung countryside, and visiting cultural heritage sites throughout the country.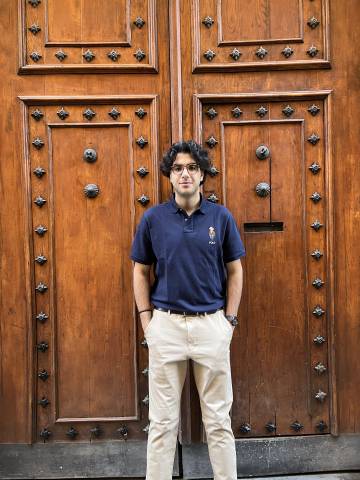 Ariel is a molecular biology major. He is studying abroad on the spring 2023 Australia Study Group, led by chemistry instructor Patricia Jue. He looks forward to expanding his studies by taking Biodiversity of Marine and Freshwater Organisms, an immersive course in which he will have the opportunity to engage in fieldwork. He is most excited to visit the Great Barrier Reef and the coastal regions of the country. While in Australia, he plans to learn how to surf and scuba dive. Ariel is thrilled to live in a metropolitan city like Wollongong and learn from people coming from all over the world.
The Gilman Scholarship has two application cycles per year. The next deadline is March 9, 2023. For more information about Gilman and other opportunities, please stop by Benton 206 H or contact Assistant Director Trey Spadone at tspadone@colgate.edu to schedule a meeting with our office. At Colgate, the Gilman Scholarship is a partnership between ONFS and off-campus study (OCS).