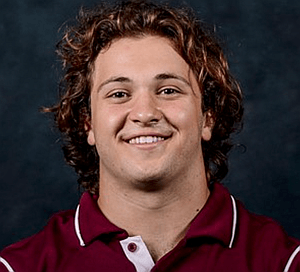 My name is Chris Cervizzi, and I am a senior from Boston, MA. I always heard great things about TIA, but I never had a particular idea that I felt was worth pursuing. However, this fall I decided to join the TIA Incubator, and I can honestly say it has been one of the best decisions I have made during my time at Colgate.
My venture is called The Concussion Survival Kit, and it provides one-stop shopping for student-athletes who are looking to take action in their concussion recovery. I am passionate about this product because I was forced to end my football career at Colgate due to my history of concussions. Looking back on my experiences, I always wished I could have done more than just lie around in my room and wait to get better. Thus, I created The Concussion Survival Kit so that student-athletes can take control of such a difficult situation.
The concussion crisis has changed the face of sports as we know it and it has brought to surface the incredible importance of our brain health.

Ben Utecht Professional football player
Today, just five months after joining TIA, The Concussion Survival Kit is being given to every Colgate student-athlete that has been diagnosed with a concussion. None of this could have been possible without the Colgate mentors that provide real-world advice and connections. I would specifically like to thank John Nozell and Oak Atkinson for their guidance and support throughout this entire process. I would not be where I am with this venture if it was not for them. I would also like to thank Wills Hapworth and Mary Galvez for making this program possible. Ultimately, I would recommend TIA to any student that wants to make the most of their liberal arts education. My TIA journey has just begun, and I am excited for what's to come.