By Darryl Nirenberg '81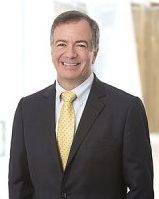 Nearly a year ago, our daughter, Kelly '20, called home to tell my wife Lori and me that she had joined a Thought Into Action team and asked us to come to Hamilton for E-Weekend. As Kelly explained the program to us, we were a tad surprised.
We hadn't pegged our daughter as an entrepreneurial type. Kelly is an English major who wants to become a teacher and is passionate about children, photography and the friendships she has made at Colgate. What I have learned since that phone call – as a parent, and now as a mentor – is that the TIA program is about much more than developing entrepreneurs. 
As TIA founder Andy Greenfield '74, has pointed out, "roughly 10% of our student entrepreneurs will go on to have a full-time career as an entrepreneur, but the other 90% will emerge from the program more 'entrepreneurial' then they entered. . . and these skill-sets are useful for virtually everything else they do in their lives." After my first semester as a mentor, I can see what Andy means. 
During the orientation session for new mentors, Andy reeled off the types of skills TIA builds in participating students:
Understanding, managing, and optimizing one's personal brand;
Building, managing, and functioning on a team;
Presenting with power, clarity and simplicity;
Understanding how to make an "ask" regardless of the situation in which one finds him or herself;
Learning how to deal with failure, understanding the opportunity it presents to learn, and to demonstrate resilience, persistence, courage and strength; and,
Recognizing the importance of seeing the world through the eyes of people different from oneself.
In September, I participated in TIA's first weekend of the semester. Each team with whom we met arrived with well-conceived and creative concepts. Each gave us an "elevator pitch" and were peppered with questions by our lead mentor – questions designed to elicit thought and discussion. Before closing, each team settled on "deliverables" to be performed over the coming month. 
 I met with the same teams during the December weekend and was taken aback by the progress made by each of the students. Their pitches were crisp and the presenters self-assured. It was clear each team had worked hard in the intervening months, having faced obstacles and implemented strategies to overcome those obstacles. 
During our most recent TIA weekend, it dawned on me how much I am learning from the program. I have been fortunate to represent entrepreneurs needing assistance navigating the governmental process here in Washington, D.C. Watching TIA mentors work with student teams, however, has provided me a whole new appreciation for the challenges entrepreneurs face and the special talents needed to confront those challenges.
But more important to Lori and me is that our daughter has had the opportunity to participate in TIA. We can see how it has already left her better prepared for whatever career she embarks upon – whether it is as a teacher, or as something else. That speaks volumes about the program, the alumni who dedicate their time to manage it, and Colgate, for supporting TIA and making it available to students – including those who will likely never become entrepreneurs.
For the past two decades, Darryl has been an attorney in private practice in Washington, D.C. His specialty is working with startups and disruptors and helping them navigate the legislative and regulatory processes. Among the clients with whom he has worked from their early stages are Las Vegas Sands; 1-800 Contacts; and Pet IQ. Darryl is also proud of the fact that he paid his way through Colgate with income from a business he started.