By Kyle Reilly '16, co-founder, Virtual Babysitters Club, LLC
I still remember the exact "aha!" moment that led me and my co-founder to launch Virtual Babysitters Club and chase our dreams of being entrepreneurs. At the beginning of the pandemic, my co-founder, Kristina, was nannying for a family but couldn't be there in person, so she started Facetiming with their son. As a professional performer, she was able to keep him entertained with puppet shows, sing-alongs, and other fun activities over live-video chat so his parents could get things done at home.
After seeing this, I realized that Kristina was providing an entirely new kind of experience that kept the boy engaged in a way that passive screen time like TV or video games never could. The virtual experience was two-way, allowing the boy to practice his social and creative skills with his talented role model (Kristina) and have a blast in the process. I told Kristina my thoughts on the experience that I just witnessed, and she agreed that it was something special.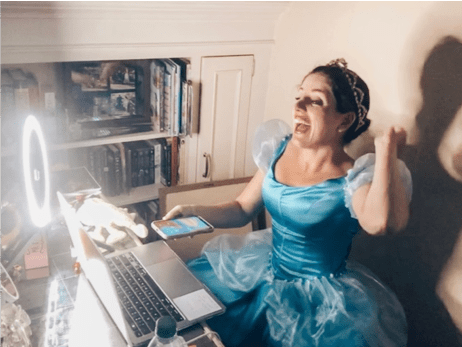 I convinced her that we should try to replicate this experience so that busy parents everywhere could have a virtual resource that kept their kids actively engaged. We then came to the realization that only performers had the unique skills to keep kids engaged over a screen in virtual activities, so we began reaching out to a few of them on Facebook to get things started.
The responses we were received were remarkable — performers were desperate to have a convenient side job where they could use their artistic skills to make ends meet. This feedback confirmed to us that there was truly a double-sided marketplace, consisting of the many families interested in this service and these talented performers ready to make use of their skills. So, on March 31, 2020, we officially launched Virtual Babysitters Club, an online platform that connects parents with performers from broadway and beyond who keep kids engaged in small group virtual activities via live video-chat. A few weeks later, our lives were changed forever when ABC's Good Morning America asked to feature us on their show.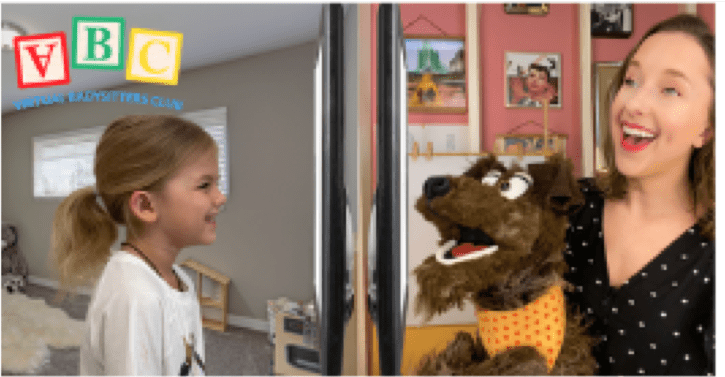 After enjoying more press and social media buzz, major corporations started reaching out to us about purchasing VBC activities for their working parents as an employee benefit. We soon developed and scaled our platform to meet this demand, making it easy for parents to book activities on our website and for employers to provide our services as a benefit for their employees. Fifteen months later, VBC has:
Generated $192,000 in revenue and purchase orders from parents booking on our website (B2C) and employers covering the cost of VBC activities for their employees (B2B)
Contracted with more than 60 top-level performers who have conducted over 4,000 VBC activities for more than 1,300 customers
Been featured on Fox Orlando, CBS, Business Insider, Thomas Reuters, CW33, Fatherly, and E.W. Scripps (more).
Acquired 20 B2B clients (employer partnerships) including top brands like Ocean Spray
Hired a CFO, EVP of finance/HR, and head of talent acquisition 
Acquired customers from more than 25 countries 
Received more than 300 five-star reviews
As participants in this year's Entrepreneurs Fund Summer Accelerator, Kristina and I have grown as entrepreneurs and continue to use the actionable guidance from our advisers every day. At the advice of our advisers, we conducted incredibly productive customer feedback and focus groups to better understand our customers and their take on our services. We are now using these customer insights to shape our marketing strategy to attract more daily users to increase our already high customer lifetime value. We are also using the grant that we received as part of the accelerator to increase our marketing spend so that we can run paid social media ads and partner with micro-influencers to grow our B2C customer base.
Throughout our journey with VBC, Kristina and I have fully immersed ourselves in our dreams of being entrepreneurs. The support and guidance that we received as part of the Entrepreneurs Fund has helped us to continue our pursuit, and we couldn't be more grateful for that help. The next step in our journey is now to raise seed capital to help scale our platform so that busy parents everywhere can have access to VBC for their kids and struggling performers can have a convenient venue to monetize their skills.
If you would like to contact the VBC team to learn more about our experience, you can email me or visit our website to learn more.