For the months of April and May, the front room of the Hub was transformed into a pop-up shop featuring products from past ventures in TIA. Visitors could stop in, view products and scan QR codes to purchase, and chat with student greeters about E&I and our programs.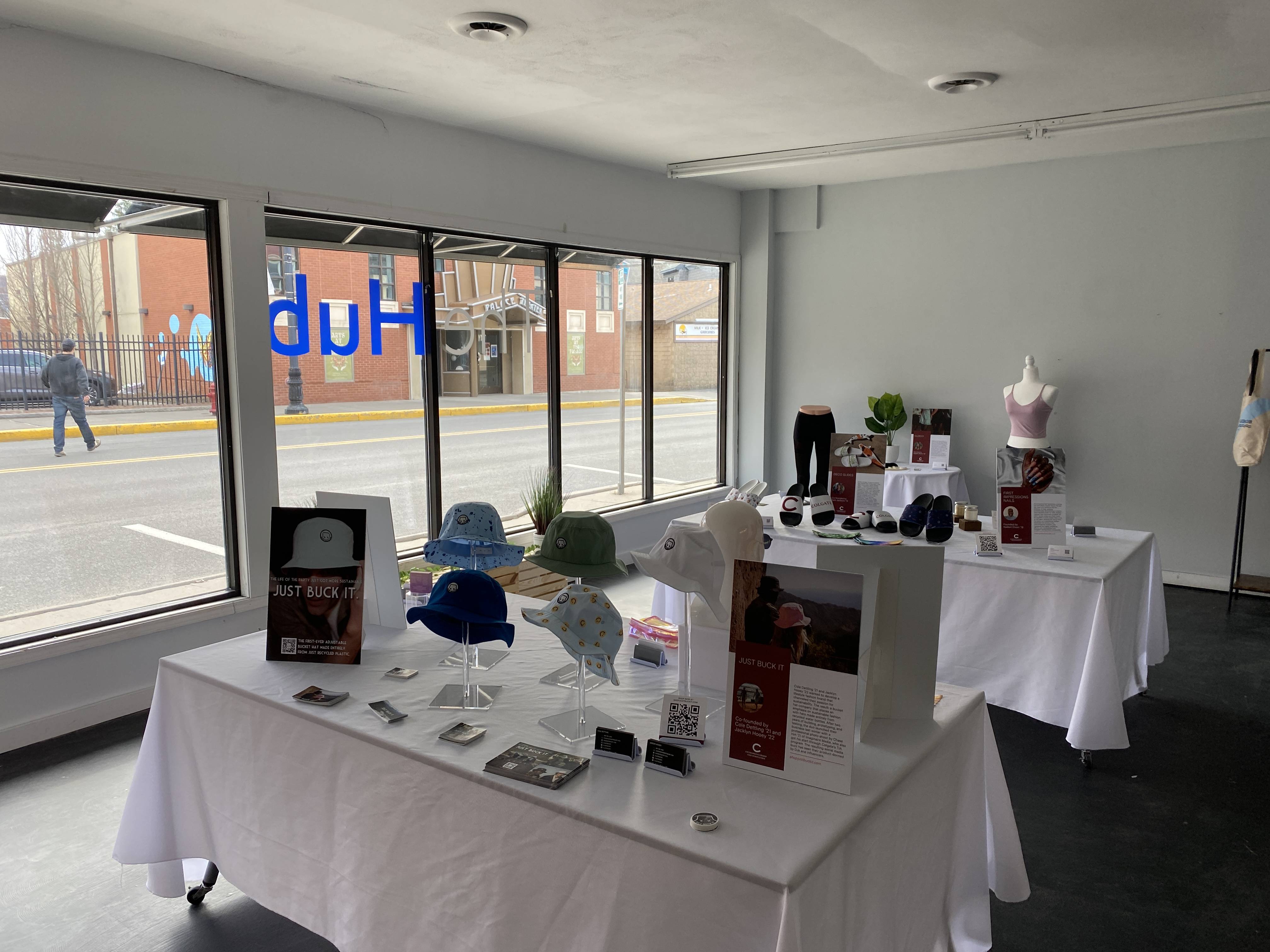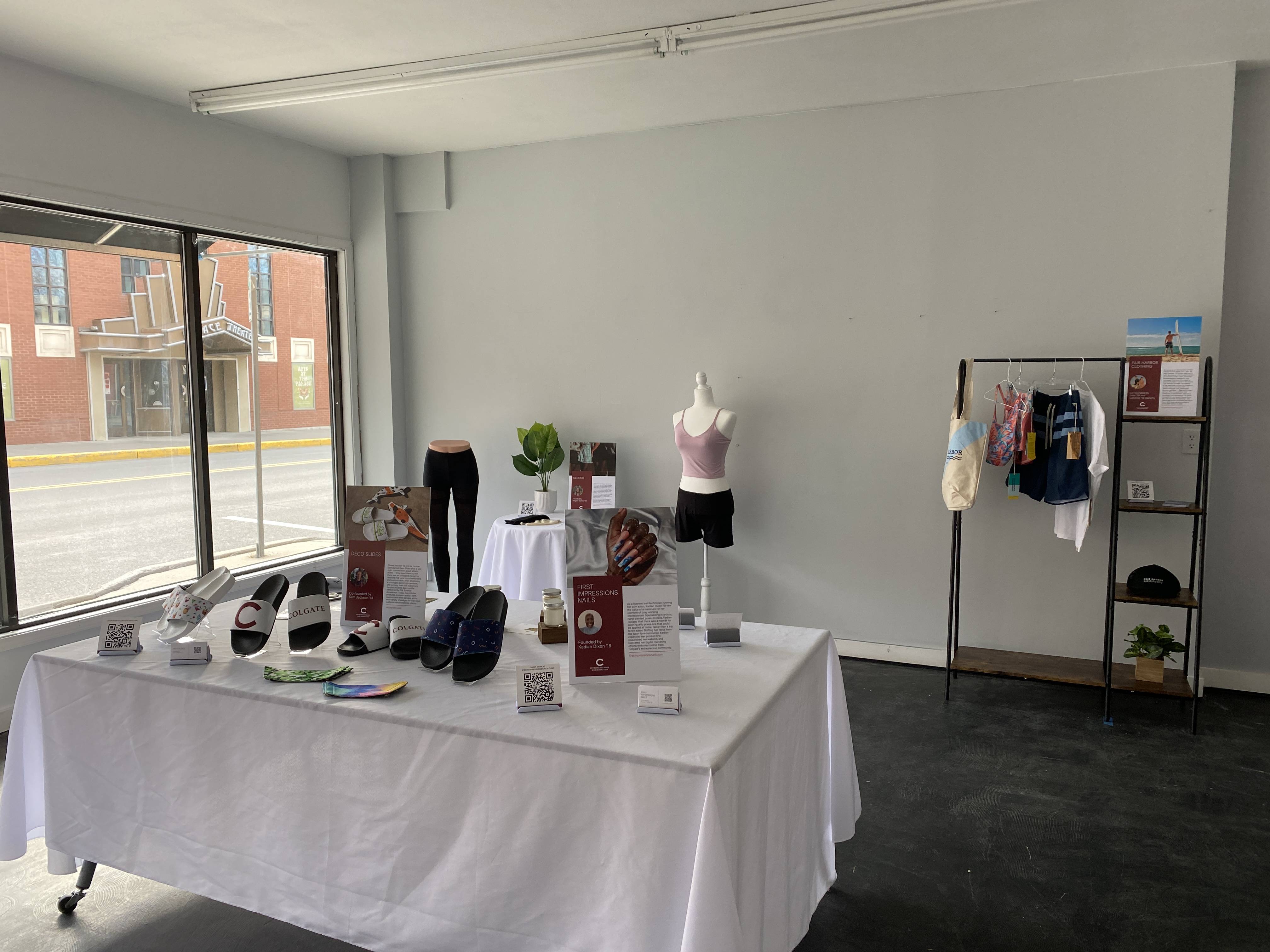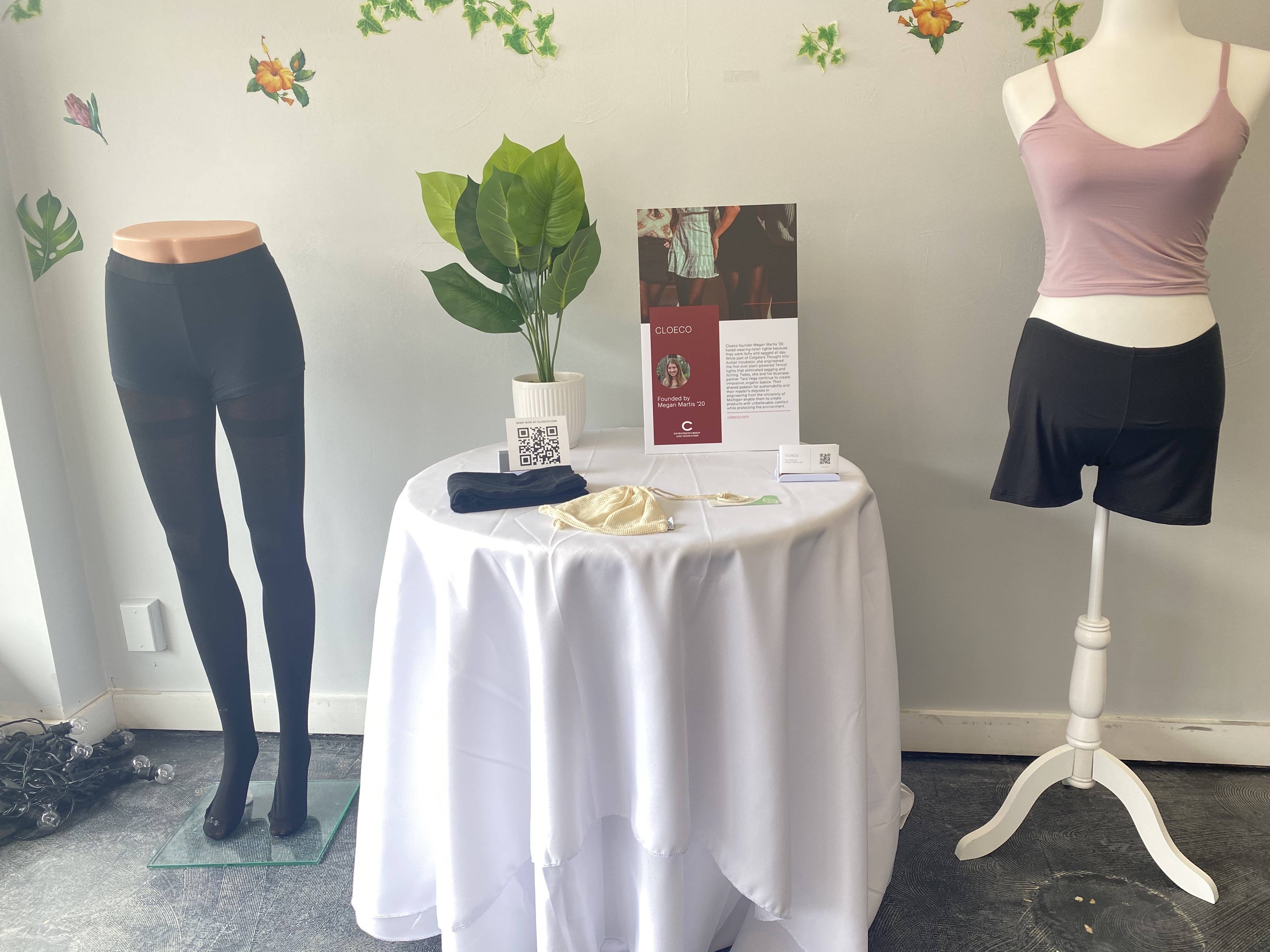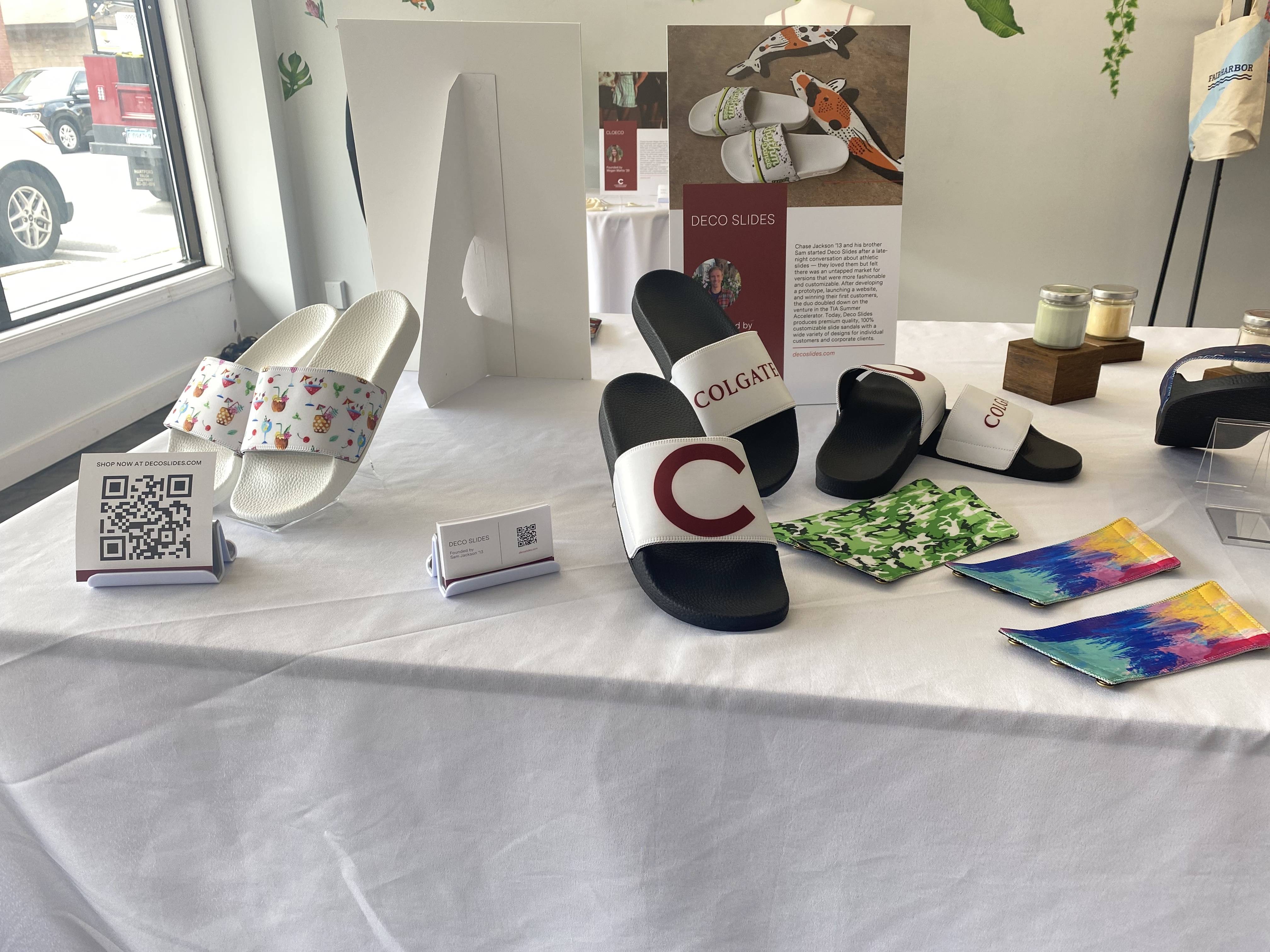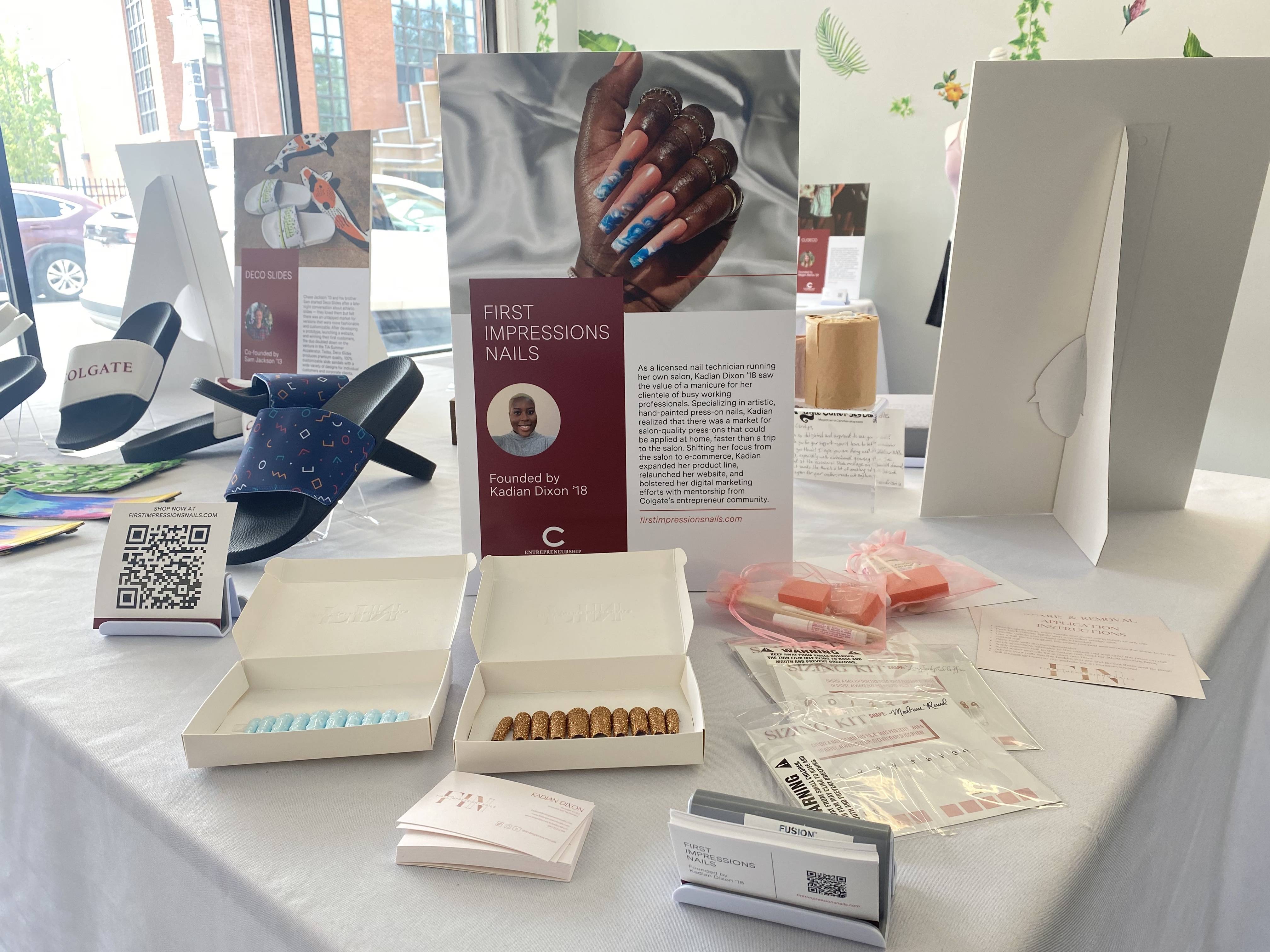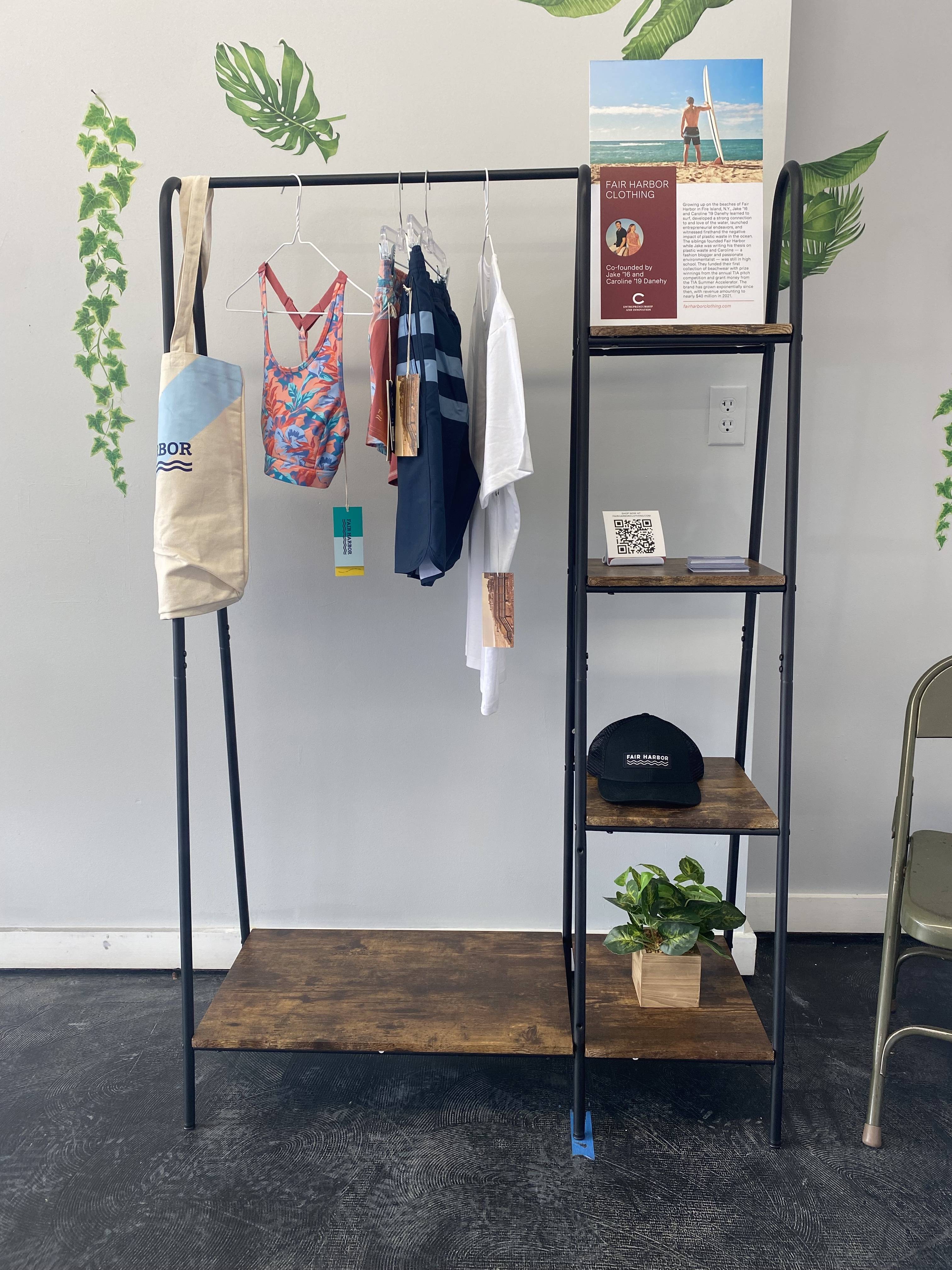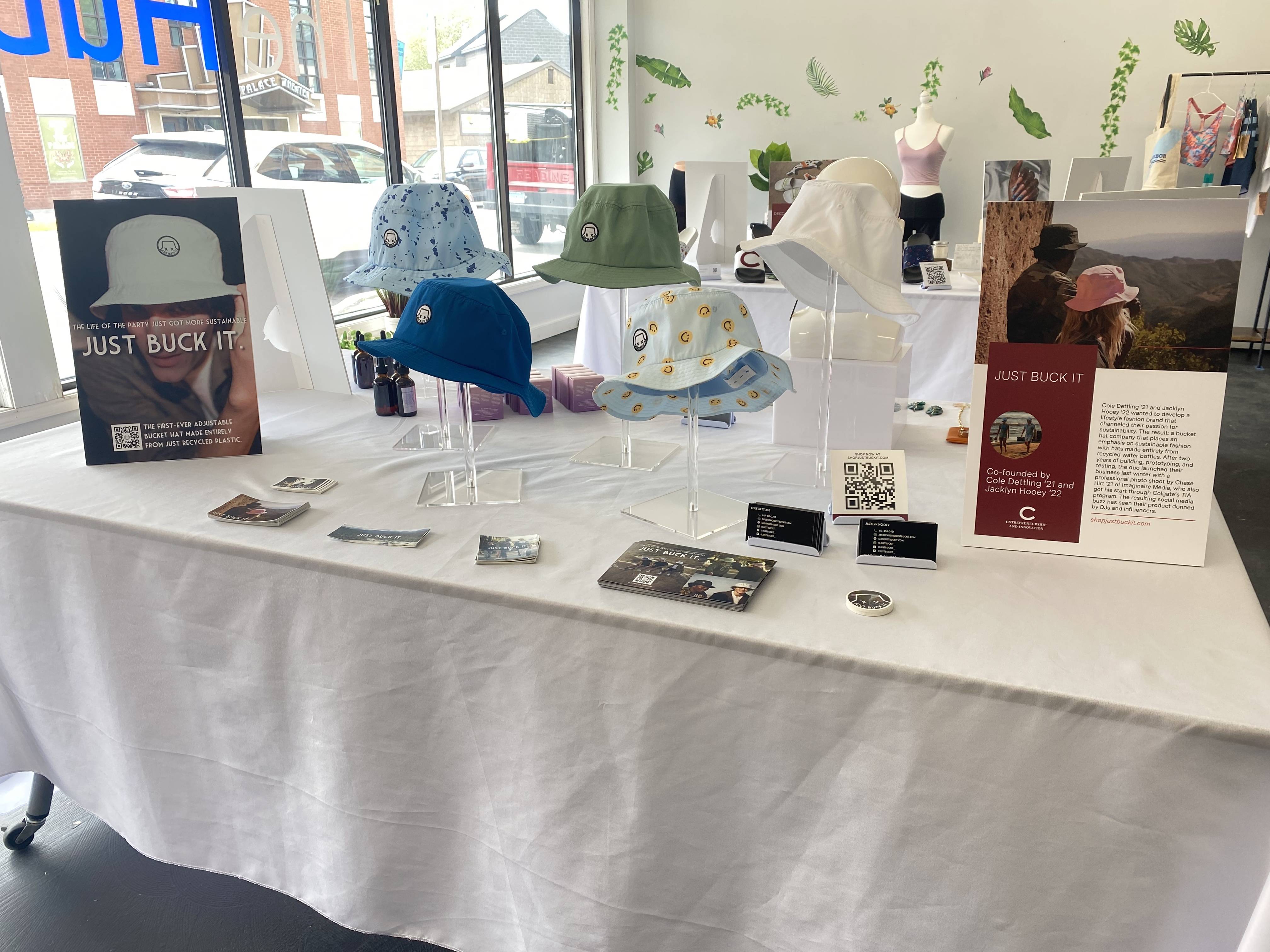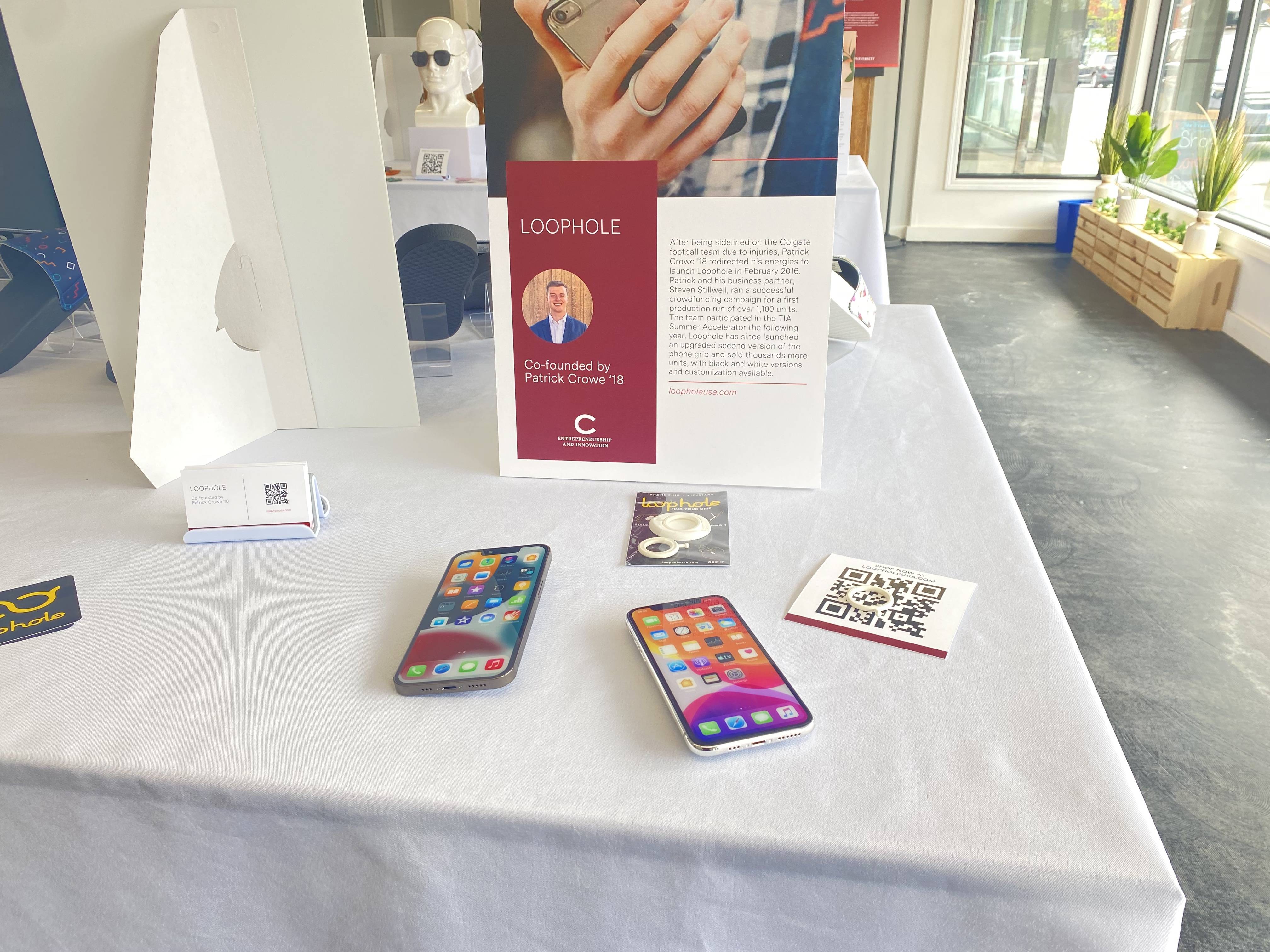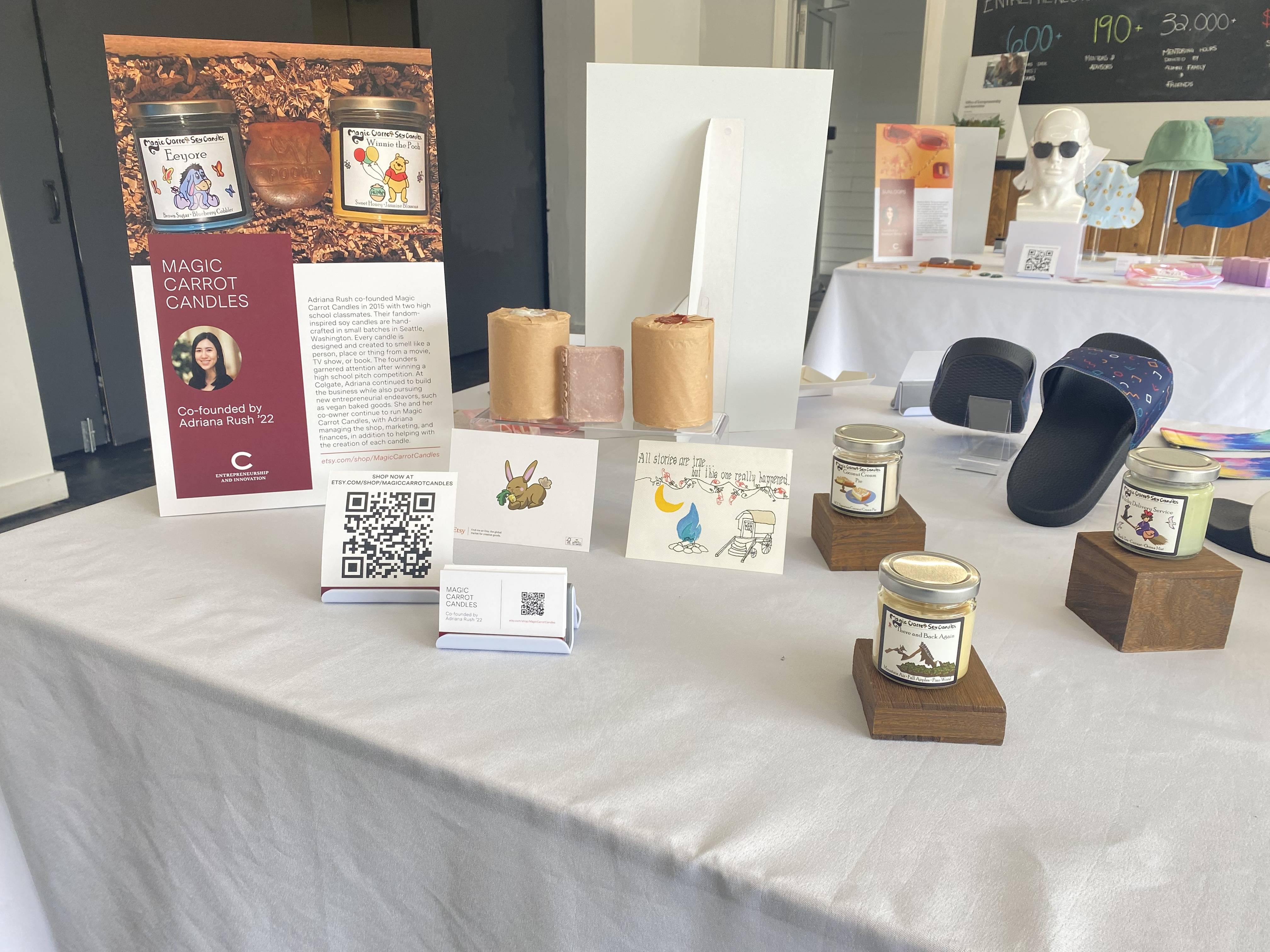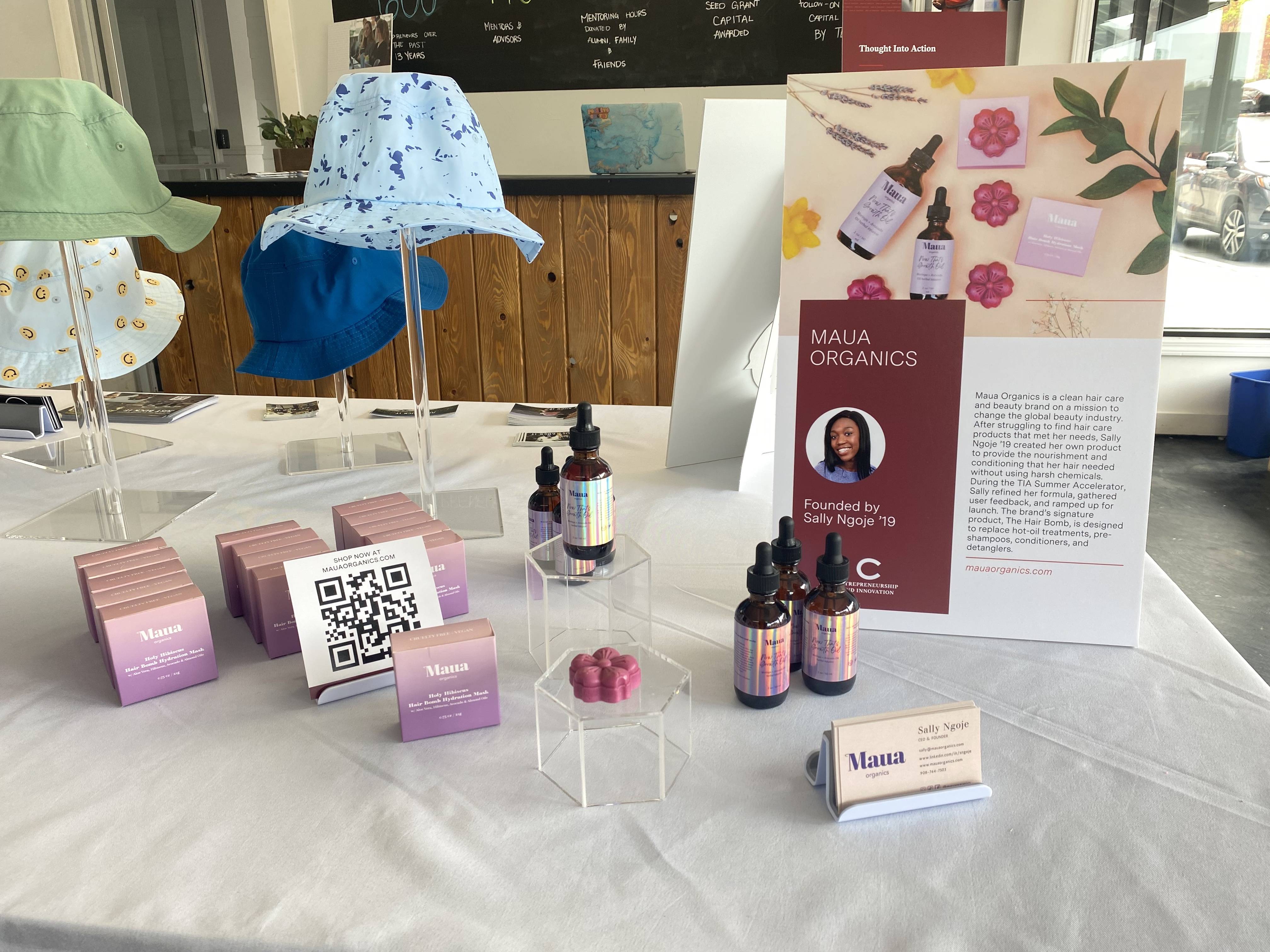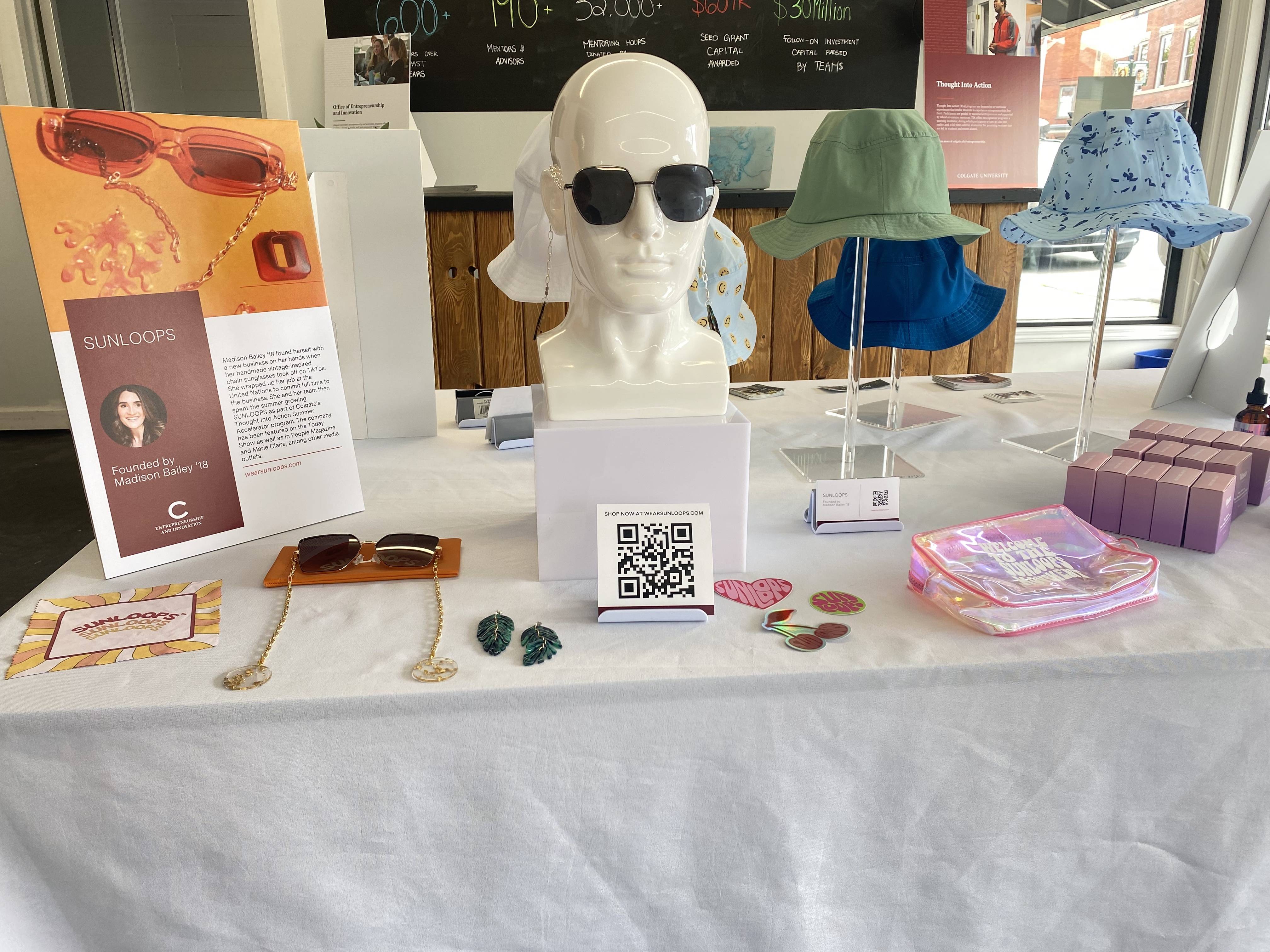 The shop featured products from nine businesses:
In addition, a video display showed teaser trailers from two video game design ventures: Far Owl Studios, founded by Kai Davis '23, and Redshift Studios, founded by Cole Ventresca '23. 
The pop-up shop was open Wednesdays through Sundays, with special hours during Arts, Creativity, and Innovation Weekend and graduation weekend. During April, the pop-up shop saw a high volume of traffic from prospective students and their families who were visiting campus for campus tours and the Experience Colgate open house for accepted students. During May, Saturdays were the busiest day of the week, with visitors from the farmers' market.
Since December, the front room of the Hub has been available to local small business owners to rent by the month as an opportunity to have a short-term retail storefront downtown. For small business owners, this gives them low-cost access to premium retail space to test out before committing to a permanent space with a long-term lease. From December through February, the pop-up shop was occupied by New Moon Farms, a local dairy farm and small goods purveyor whose owner, Sarah Ficken, participated in the TIA Incubator. This month, the pop-up shop is occupied by Company 316, owned by Christian Liberatore, which specializes in handcrafted wood pieces like cutting boards and artisan cocktail mixes. Future months are still available for rent; contact Melissa Davis, Hub director, to learn more.
E&I will return to the pop-up shop from April through June 2024. In the meantime, the product displays of alumni businesses will be installed in the window to the right of the Hub.