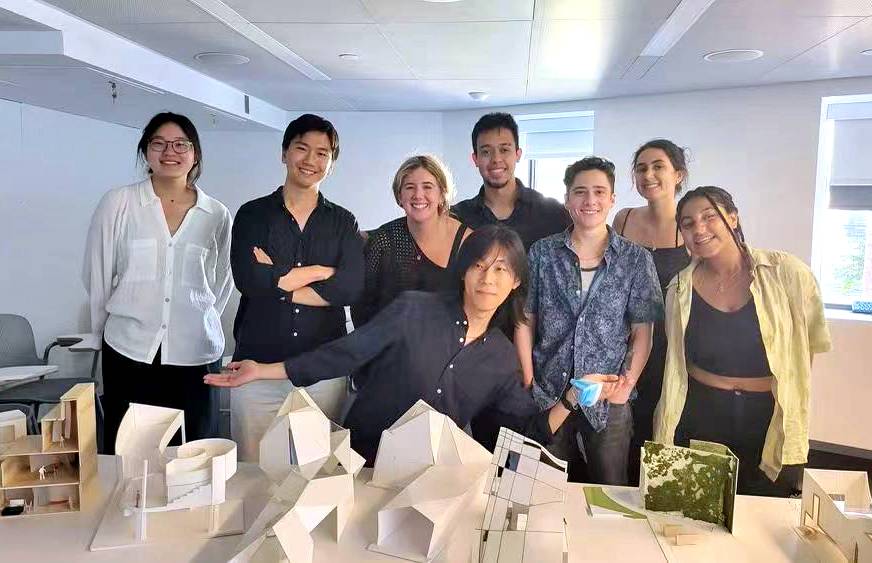 Cindy Chen '24 completed two art and design programs this past summer — a ceramics summer class at Parsons School of Design in New York and the Design Discovery program at Harvard Graduate School of Design in Boston. 
Parsons' ceramics program was immersive and exploratory, teaching skills including wheel throwing, glazes, and handbuilding. Students also connected with local artists, visiting their studios to learn about the production and distribution processes for handcrafted artwork. 
During Harvard's three-week Design Discovery program, Chen worked with recent Harvard graduates and architects. They collaborated to develop a concept for a community space in an East Boston neighborhood. This project entailed site visits and weekly reviews with architectural critics to facilitate the design development.
As an art history major, Chen is considering career paths in the design field after these summer experiences. "I learned from my instructors the importance of creative thinking in the design field," she said. "It frees me from blindly practicing software skills, instead focusing on developing my mental ability."
Colgate and its generous alumni and parent donors offer grants to support students' living costs and supplemental expenses to pursue unpaid and underpaid summer experiences. Learn more about Colgate summer funding.