The staff at Career Services celebrates the accomplishments of Colgate students this academic year. From the National Institutes of Health to EY-Parthenon, here are a few highlights of Colgate student success: 
Art and Media
Colgate students reach far beyond central New York. Charlotte Lawson '24 will participate in the German American Exchange program, working as a marketing intern with KettenWulf in Eslohe, Germany.
Rebecca Sweigart '23 will begin New York University's Interactive Media Arts Low Res Graduate Program, which offers students time in Berlin, New York City, and Shanghai.
Corinna Yee '23 participated in SophoMORE Connections two years ago, and Colgate's strong alumni network helped her land a position in affiliate relations at Fox First Run in Los Angeles.
Athletics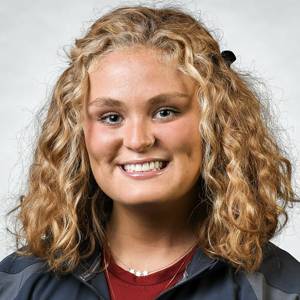 After graduation, Jenna Geffert '23 will intern as a sports information director for USA Baseball in North Carolina. In the fall, she will take a graduate assistant position in athletic communications at Illinois State University while earning a master's degree in sports management. Jenna encourages students to embrace their interests saying, "As a Colgate student-athlete, my passion for the sport and love of communication has led me to continue my path in athletics."
Business Services and Consulting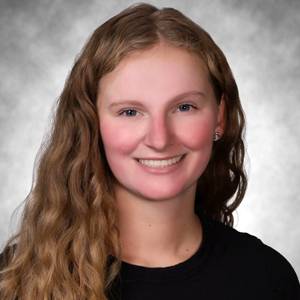 EY-Parthenon, a top global strategy consulting firm, hired Emily Untermeyer '23 and Mahi Gurram '23 as associates. "Career Services helped me come up with a schedule on when to apply to jobs and through what platforms. Multiple advisers helped me create a detailed spreadsheet with information about the jobs, how to highlight my strengths in my applications, and how to practice for my interviews," says Mahi.
Finance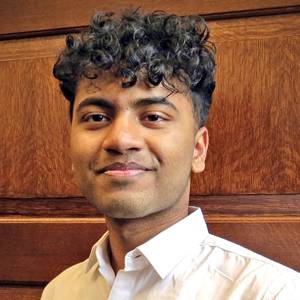 Economics and international relations major Arnab Hait '24 will intern at Apollo Atlas SP in New York City this summer. Tapping into the University's alumni network clarified his career path. "Networking with Colgate alumni helped me understand my interest in different aspects of finance and particularly in the securitization of assets."
AlphaSights hired Nicholas Cinnamo '24 and Aizaz Faisal '24 as interns this summer. Both strongly recommend attending Career Services coffee chats to build relationships with company representatives. Those informal conversations can give important insights. 
After extensive networking, Caroline Morris '23 was hired as an investment analyst at Invesco. She met with Career Services to evaluate the offer and compare it to her other interests and opportunities.
Public Policy and Law
Golden Fellow Ella Corbett '24 is pursuing a future in law. This summer, she will travel to Amman, Jordan, to intern with Team Themis, a group focused on humanitarian aid in the Middle East. She encourages students to feel comfortable asking questions and to take advantage of the opportunities available at Career Services.
Sciences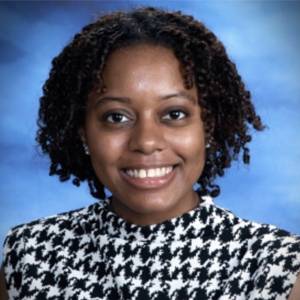 "Through the Graduate School Access Fund, I was able to fund my application process, giving me one less stressor during my senior year," said Aliya Argro '23, who will continue her education at Philadelphia College of Osteopathic Medicine.
During his appointment with career adviser James Reed, Max Rubinstein '24 conducted mock interviews and built a LinkedIn profile for internship hunting and networking. He secured an internship at Medline, in Illinois, where he will gain experience as a medical affairs clinical operations intern.
Noha Shahba '24 tells students to maintain connections and grow their networks. Noha leveraged her 2022 summer experience as a Manzi Fellow at Boston Healthcare for the Homeless to rejoin the nonprofit this year as an intern at Boston Public Health Commission.
Also in Boston, Mackenzie Laurion '23 will join Abbott Labs as a clinical specialist for electrophysiology. Mackenzie made a first connection through an info session at Career Services with the firm's vice president, a Colgate alumnus.
Gwen Eichfeld '25 volunteers at Colgate labs and works with professors in STEM fields, which prepared her for the National Institutes of Health summer internship program. This summer, she will use tools such as CRISPR to research the genetic pathways of rare diseases.
Technology
Rose Nguyen '24 attended the 2022 Grace Hopper Celebration in Florida on a trip supported by Career Services and the computer science department. After speaking with representatives at the career fair, Rose secured an internship with ADP as a global product and technology intern.
Ahmed Kamran '23 will intern as a software engineer at Travelers Insurance in Maryland. Ahmed landed the job offer through his network from his job last summer at Girls Who Code.
The staff at Career Services is proud of the success of each Colgate student. We offer them all — whether they secured an internship, job, research opportunity, graduate school, service, or volunteerism — our congratulations. 
We're here to help you. Make an appointment today by calling 315-228-7380 or using our form.