Colgate Career Services celebrates students who have landed jobs, internships, or graduate school acceptances in a variety of industries and areas of study. Through a rigorous liberal arts education, a powerful alumni network, and committed academic and career support, students continue to excel throughout their undergraduate years and pursue successful careers after graduation.   
Technology
Colgate students made notable strides in the field of technology, landing jobs and internships at some of the world's leading companies. Josiah Paintsil '23 was accepted to this summer's Amazon LEAP Internship Program, which offers hands-on software engineering experience. He got the internship by strengthening his résumé through Career Services and applying to several positions through Handshake, LinkedIn, and company websites. Brittney Chin '21 will join Amazon as well for a full-time software engineering position after interning at the company for the past two summers.
"With the help of Career Services, I was able to connect with two alumni who worked at Amazon during my sophomore year and receive a referral, which may have helped my chances of getting the internship," says Brittney.
Similarly, Muhammad Yasoob Ullah Khalid '21 secured a job as a software engineer at Microsoft through a referral from his computer science professor at Colgate. Emma Lombardo '22 landed a marketing internship at Verizon, where she will help lead the strategy, creative development, and production process of its new Responsible Business platform and execute brand projects like MAKERS, Super Bowl, and the Oscars. Through Career Services' advising appointments, skills-based workshops, and industry information sessions, Emma learned how to build a personal brand through her résumé and network with recruiters.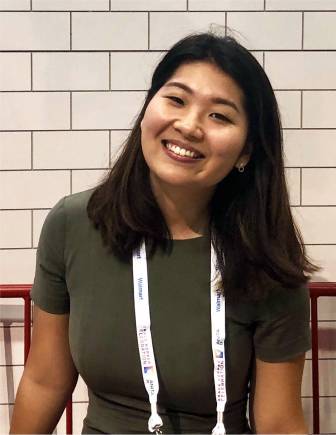 Si Wei '21 will return to LinkedIn for a full-time software engineering position after interning with the company last summer. The opportunities offered by Career Services and Colgate's Computer Science Department helped Si realize her love for the technology industry.
"Working with Career Services has allowed me to shadow a Colgate alumnus who works at Google and receive a $5,000 summer funding grant to participate in a software engineering boot camp in New York City," says Si. She was ultimately able to land her internship with LinkedIn through her participation in the Grace Hopper Celebration of Women in Computing Conference.
Finance 
Colgate's Economics Department prepares students with an interdisciplinary education to pursue careers in finance, consulting, and business. After interning with the company last summer, Lindsey Walden '21 will return to Goldman Sachs for a full-time risk analyst position. Receiving a summer funding grant her junior year allowed Lindsey to work at the World Association of Girl Guides and Girl Scouts in Switzerland, an opportunity that helped her grow and stand out when applying for roles. Jonathan Aguilera '21 was offered a position as an actuarial associate at Verisk, realizing his love for this industry after starting the Actuarial Club and Data Society on campus. Lily Davisson '22 secured a position with Intuit on their Go-To-Market and Experimentation team by attending the Grace Hopper Celebration of Women in Computing Conference, where she was noticed by the company and offered an interview after completing a coding challenge. After attending multiple career advising appointments and interview preparation workshops, Sahil Lalwani '22 landed a summer internship with Analysis Group. "Career Services was instrumental to my success," says Sahil. "I highly appreciate the personal level of mentorship that Career Services offers to their students." Emma Katz '21 will work as a sales and trading analyst at Citi. She landed an opportunity at the company through the Career Services jobs site her sophomore year which has allowed her to receive a return offer for this full-time position. 
Science and Medicine
From semester-long research opportunities to real-world EMT experience, Colgate is an ideal incubator for health science professionals. Students that are interested in research or medicine begin working with Colgate's Health Science Advising Committee in their first year to create an undergraduate curriculum that will prepare them for future opportunities and graduate programs.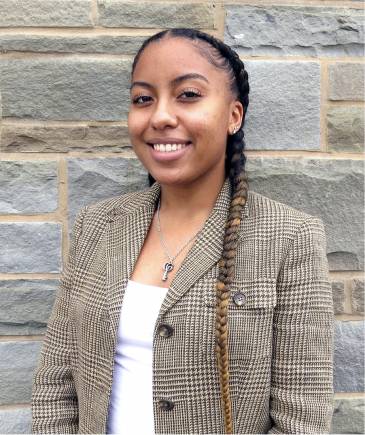 Toni-Ann Yapp '21 was accepted to Yale University to pursue her graduate degree in public health. Career Services helped Toni-Ann research master's in public health programs and find the one that was right for her career goals. Anisah McEwan '22 was selected for the Centers for Disease Control and Prevention's undergraduate public health scholars 2021 cohort at the University of Michigan School of Public Health. As a part of these programs, she is also among the six percent of applicants accepted into the Future Public Health Leaders Program.
Anisah recounts that Career Services was integral to her career path discovery. "They helped me realize that my experiences were fitting for a career in public health during the résumé certification process," Anisah says.
Through the experience that Aidan Harrington '21 gained conducting research with Professor Eddie Watkins, he decided to pursue graduate school and will pursue a PhD in plant and microbial biology at the University of Minnesota. Blair Boyles '21 will also attend graduate school and pursue her master's degree in oral biology at New York University upon graduation. Since she was a first-year, she has worked closely with Julie Chanatry, chair of the Health Sciences Advisory Committee, to plan her undergraduate coursework and stay on track for graduate school.
Government and Activism
Colgate students interested in government and activism develop connective, analytical, and persuasive skills that lead to success in any career where politics play a role.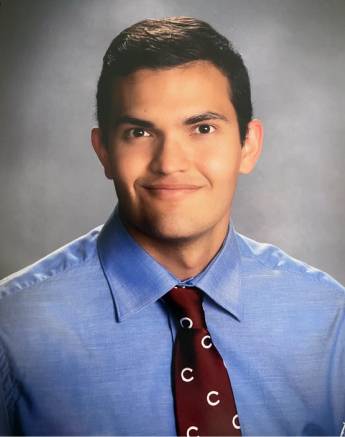 Fabrizio Herrera Alfaro '21 landed a staff assistant position at the U.S. House of Representatives Energy and Commerce Committee in Washington, D.C. Through career advising appointments with Career Services Adviser Kat Kolozsvary, Fabrizio gained a better understanding of his career goals and what types of positions he wanted to pursue. Teagan Mackey '22 will intern this summer with Citizens for Juvenile Justice, a Boston-based organization dedicated to improving the juvenile justice system through advocacy, education, coalition-building, and research. Teagan has also worked with Kolozsvary for several semesters. "Kat helped with drafting cover letters, picking writing samples to apply with, and scheduling last-minute interview preparation sessions," said Teagan.
Career Services and Colgate University are proud of students' achievements, and our staff congratulates all students whose hard work has paid off and created new opportunities for success. We look forward to seeing where your dedication and Colgate degree will take you next.
To explore student outcomes and more, view Colgate Career Services on Instagram.