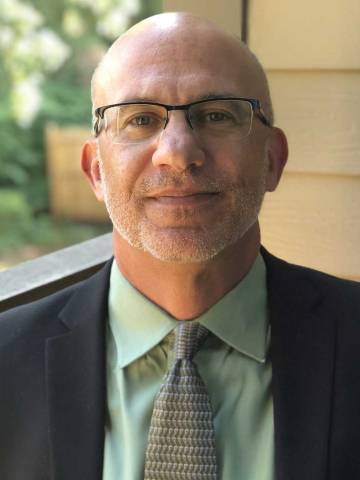 Travis Millman, entrepreneur-in-residence at the UConn Technology Incubation Program in Stamford, Conn., has been named entrepreneur-in-residence as part of the Entrepreneurship and Innovation program at Colgate University. Millman started in his new role in Hamilton, N.Y., on Feb. 20, 2023.
"I'm thrilled to have Travis join the entrepreneurship and innovation team," says Carolyn Strobel-Larsen, director of Entrepreneurship and Innovation and co-director of Ciccone Commons. "As a serial entrepreneur and experienced adviser to numerous startups, Travis will be an incredible resource for the student entrepreneurs in our programs — as well as for anyone on campus thinking about entrepreneurship and innovation."
Working hand-in-hand with volunteer mentors, Millman will help provide students with the guidance and resources they need along their entrepreneurial journeys. He brings decades of entrepreneurial and business innovation experience to the position, which is made possible through the Campaign for the Third Century and advances the University's ambitions in arts, creativity, and innovation. Millman has worked in multiple industries, including digital health, medical device, diagnostics, educational technology, and digital media.
At UConn Stamford, Millman was the first entrepreneur-in-residence associated with that institution's data-science initiative, which focused primarily on startups in the digital health and financial technology sectors. Prior to his work at UConn, Millman honed his startup and innovation skills in leadership roles at Audible.com, EnglishCentral, Pearson, and Neuvotion. He also served as a senior consultant and venture adviser to Philips Healthcare and Samsung NEXT.
Millman has coached and mentored dozens of startups at varying stages of development, supporting CEOs and leadership teams on strategy, growth, and operational issues. He has also served as an industry mentor in the National Science Foundation's National I-Corps program.
"I am honored to contribute to Colgate's pioneering efforts to offer cutting-edge entrepreneurship programs to its students and to raise the profile of innovation across the University," Millman said. "And I'm grateful for the opportunity to work closely with the incredibly dedicated alumni, faculty, and staff who play a foundational role in the success of these programs."
A magna cum laude graduate of Harvard University with a bachelor's degree in East Asian studies, Millman earned his master's degree in applied positive psychology at the University of Pennsylvania. In addition to his professional focus on entrepreneurship and innovation, he has an abiding interest in mental health and well-being, and he has been an invited speaker at several relevant professional associations, including the National Academy of Neuropsychology, the American Academy of Neurology, and the National Council of Behavioral Health.