Some parents had never before seen the campus. Others hadn't traveled to Hamilton for more than a year. But for all families, there was plenty to do together at Family Weekend 2021.
Approximately 3,250 family members flocked to Colgate for the first family weekend on campus since the COVID-19 pandemic hit.
Guests took the public health protocols in stride as staff members checked them in and handed out Colgate face masks to wear indoors as well as scarves to wear outdoors — a welcome piece of warmth given the recent turn to the chill fall in upstate New York. All visitors were required to check in upon arrival to provide verification of COVID-19 vaccination or a negative test result. 
Colgate offered a variety of ways to gather, many of them outdoors, throughout the weekend.
"We were thrilled to offer most of the traditional events, but also to include several new elements to the weekend," said Serenity McCracken, associate director of University Events and a leader of Colgate's Event Safety Group. "The food truck lunch on Saturday was a first, as were the campfires, hot chocolate, and s'mores stations with the fireworks show on Saturday night."
A conversation with President Casey in Memorial Chapel — facilitated by Julie Ackerman '93, P'24 and introduced by her husband Chris '94, P'24 — covered Colgate's latest initiatives and priorities. Highlights included plans for improving Colgate's residential facilities and programs, and new Career Services programs to help students gain self-understanding, explore their strengths and interests, and build life skills in a classroom setting.
Families cheered on sports teams and took in a debate exhibition; museum, gallery, and Viz Lab shows; game nights; and stand-up comedy, dance, and a cappella performances.
A sustainability walking tour, harvest festival at the Community Garden, and Outdoor Education Backyard Adventures demonstrated the natural beauty of the campus. There were chances to learn through off-campus study, entrepreneurship, and Career Services information sessions as well as at discussions on important topics like body positivity. And many academic departments offered the chance to meet and mingle with professors at open houses and receptions.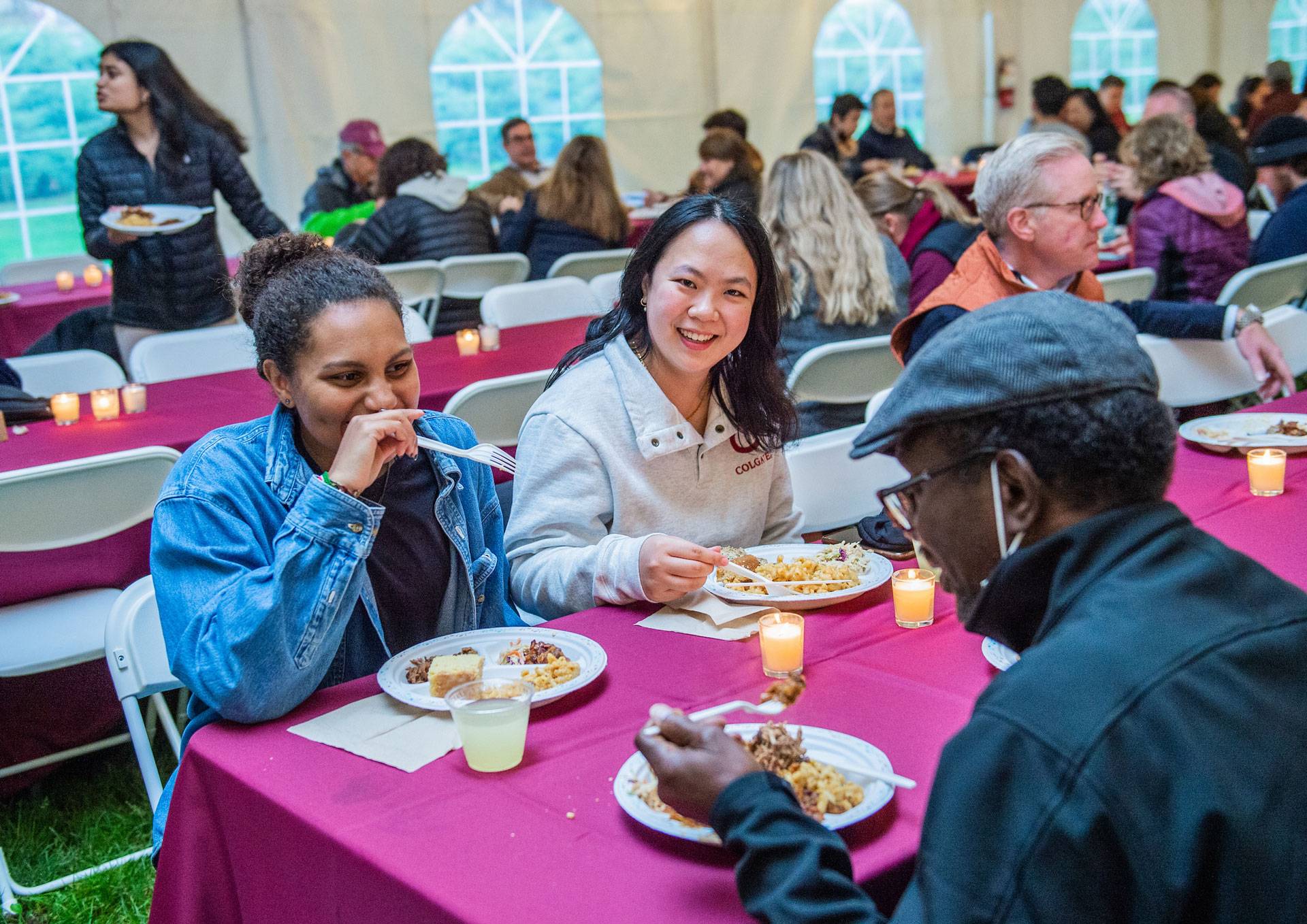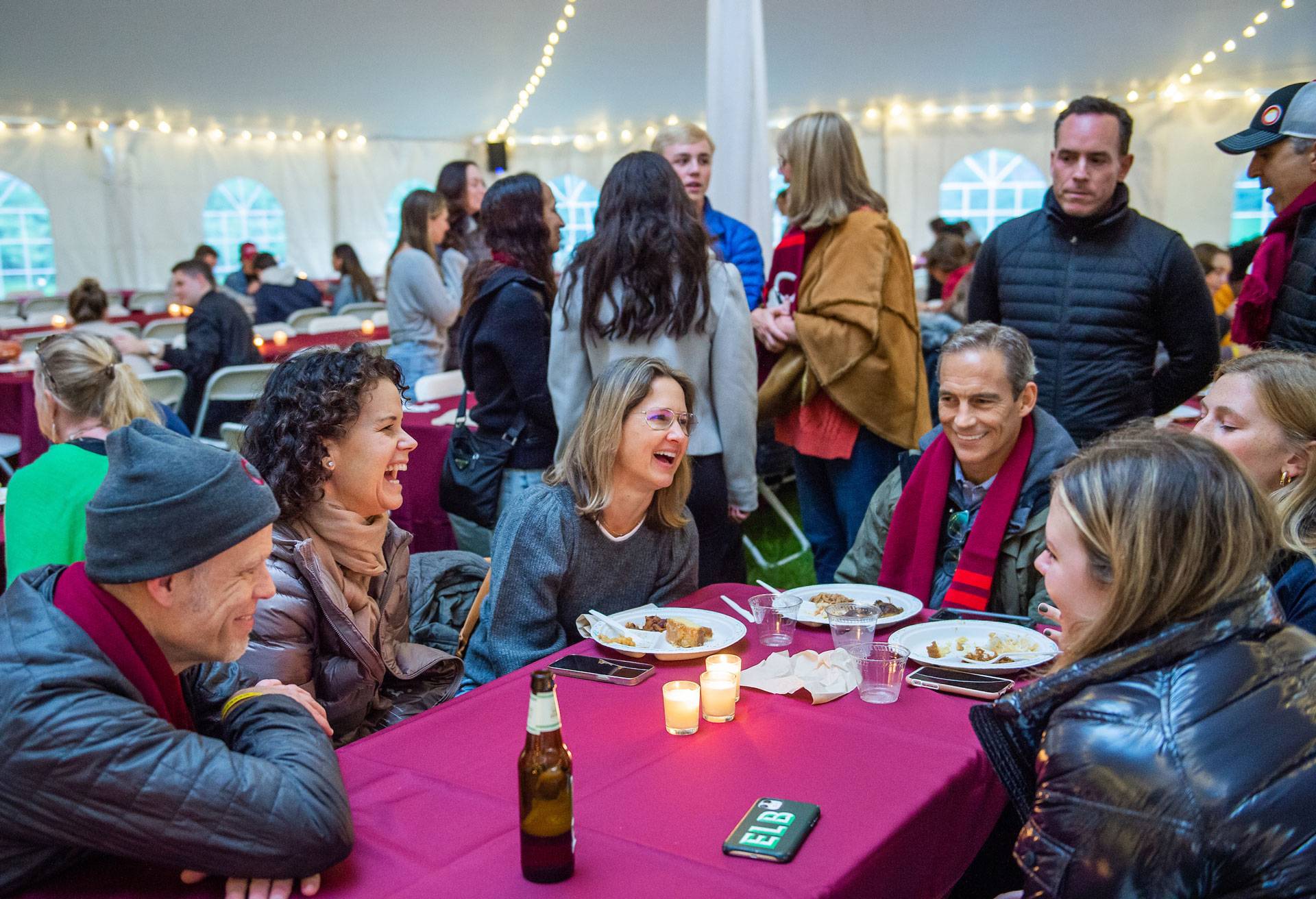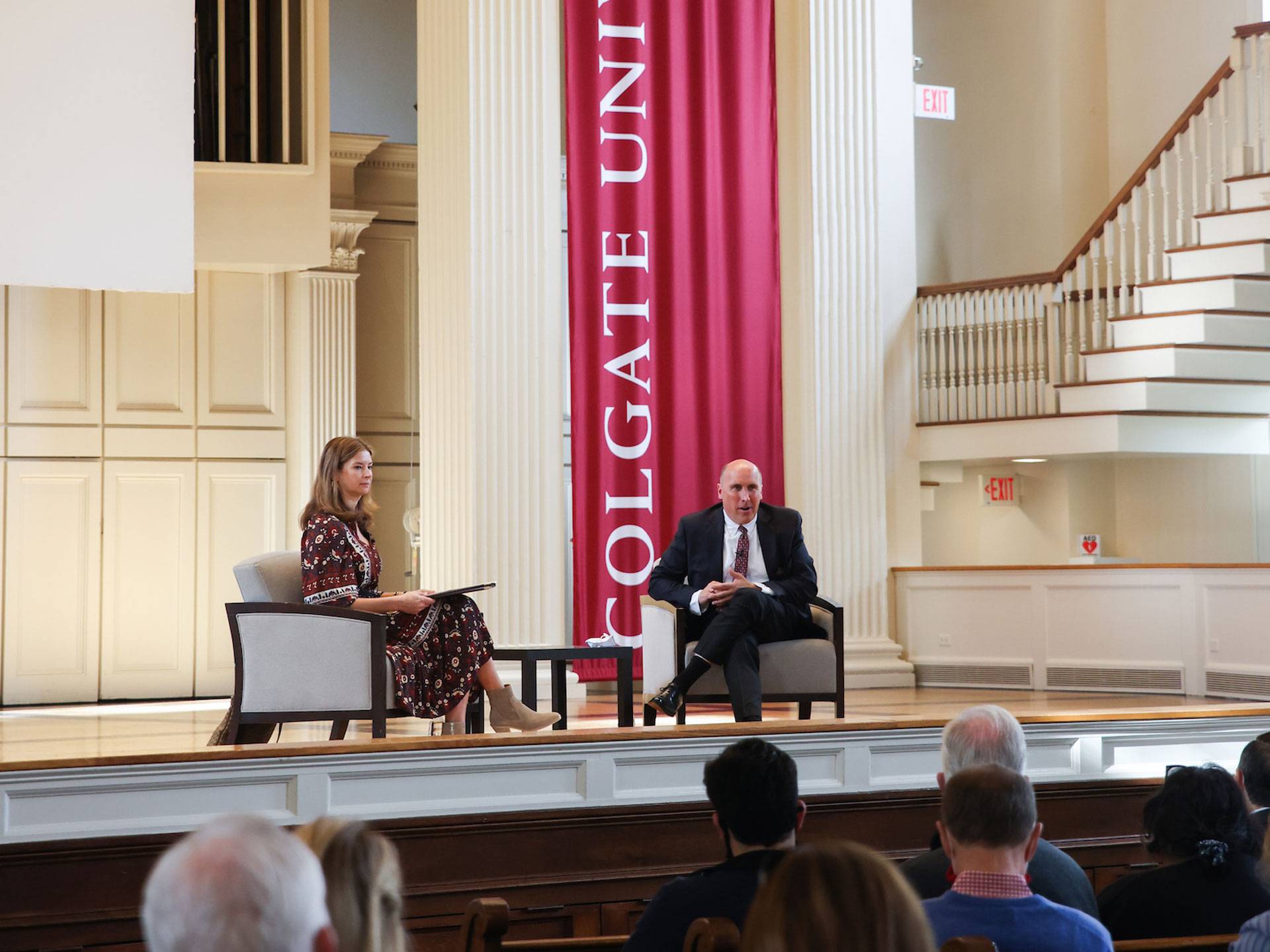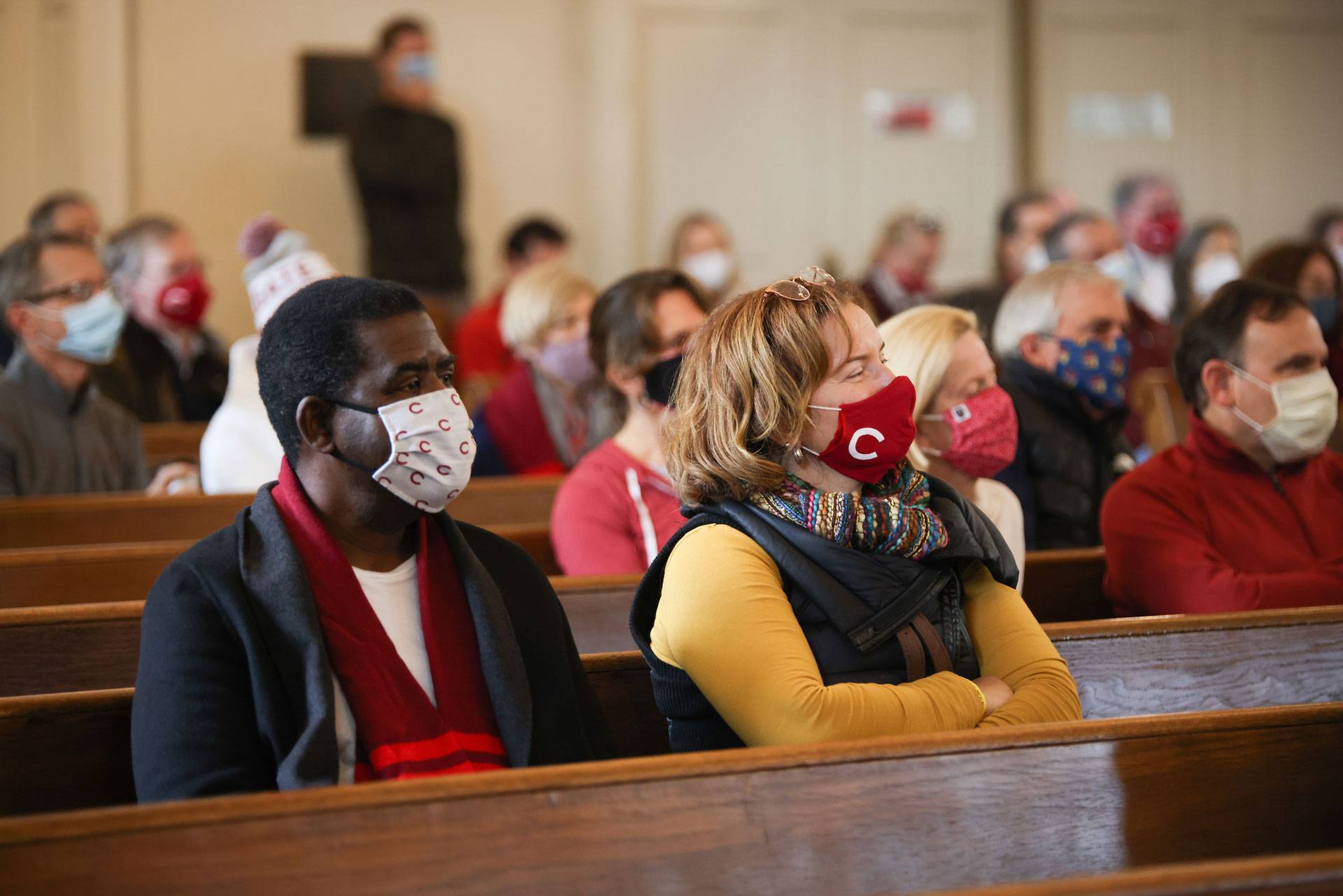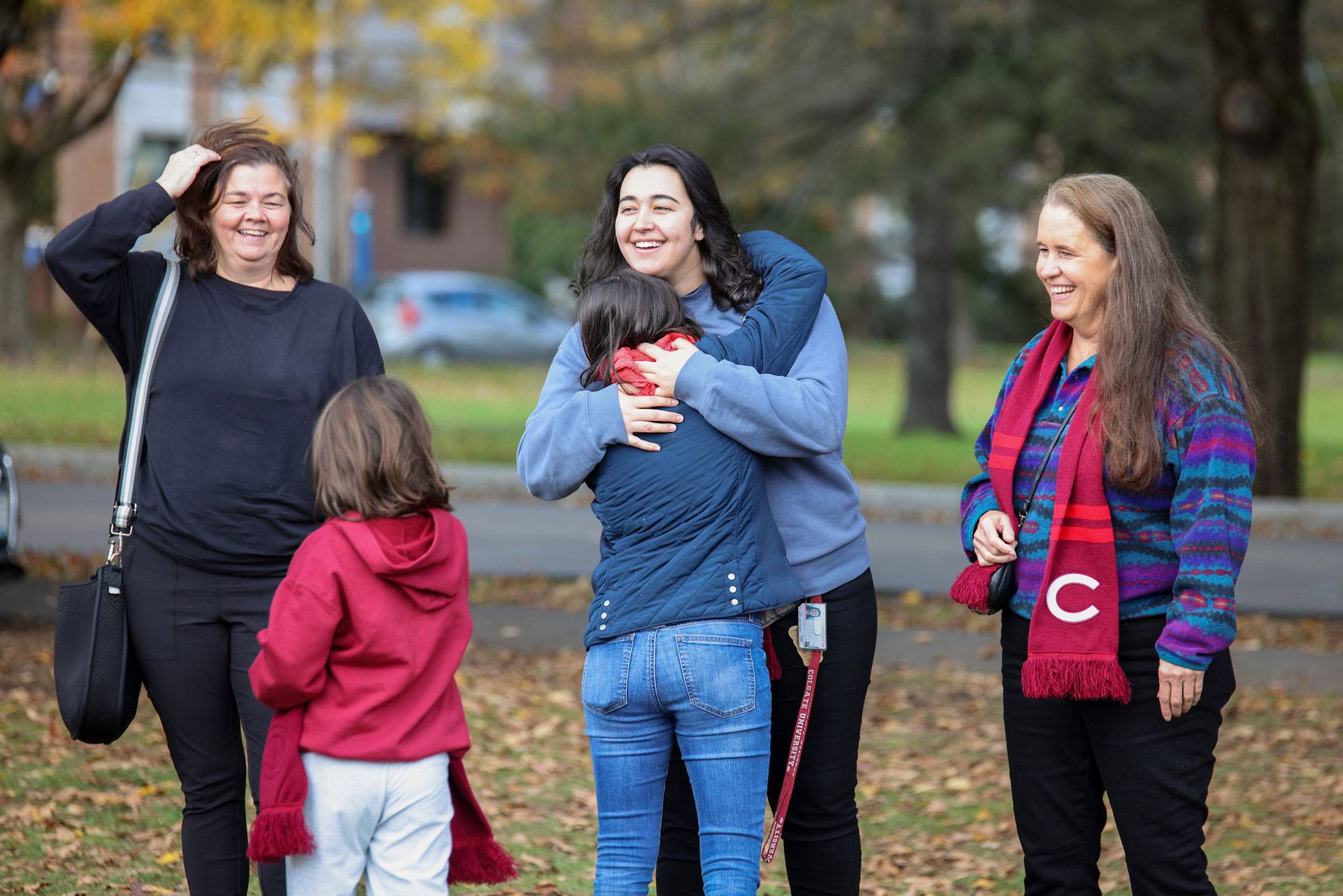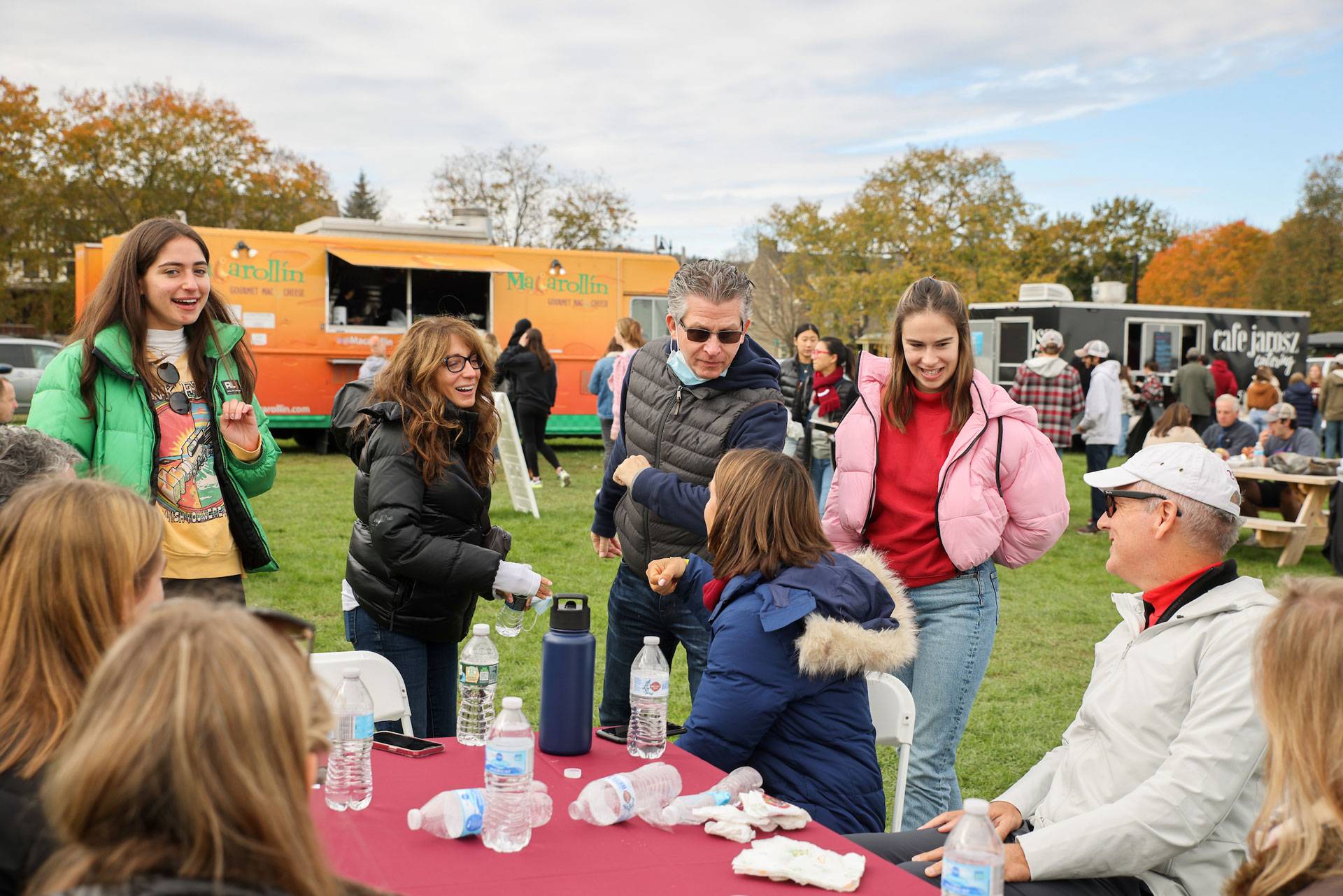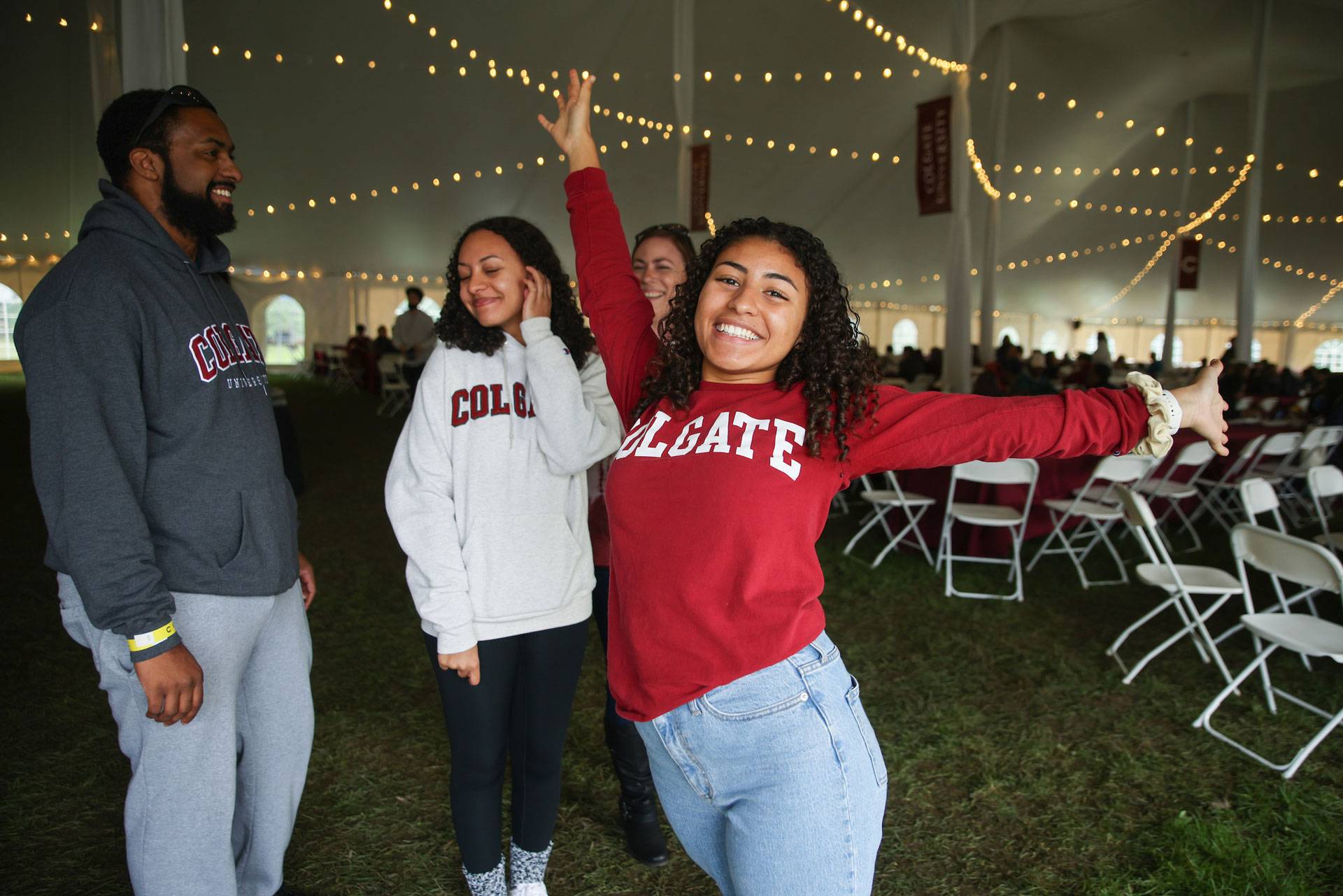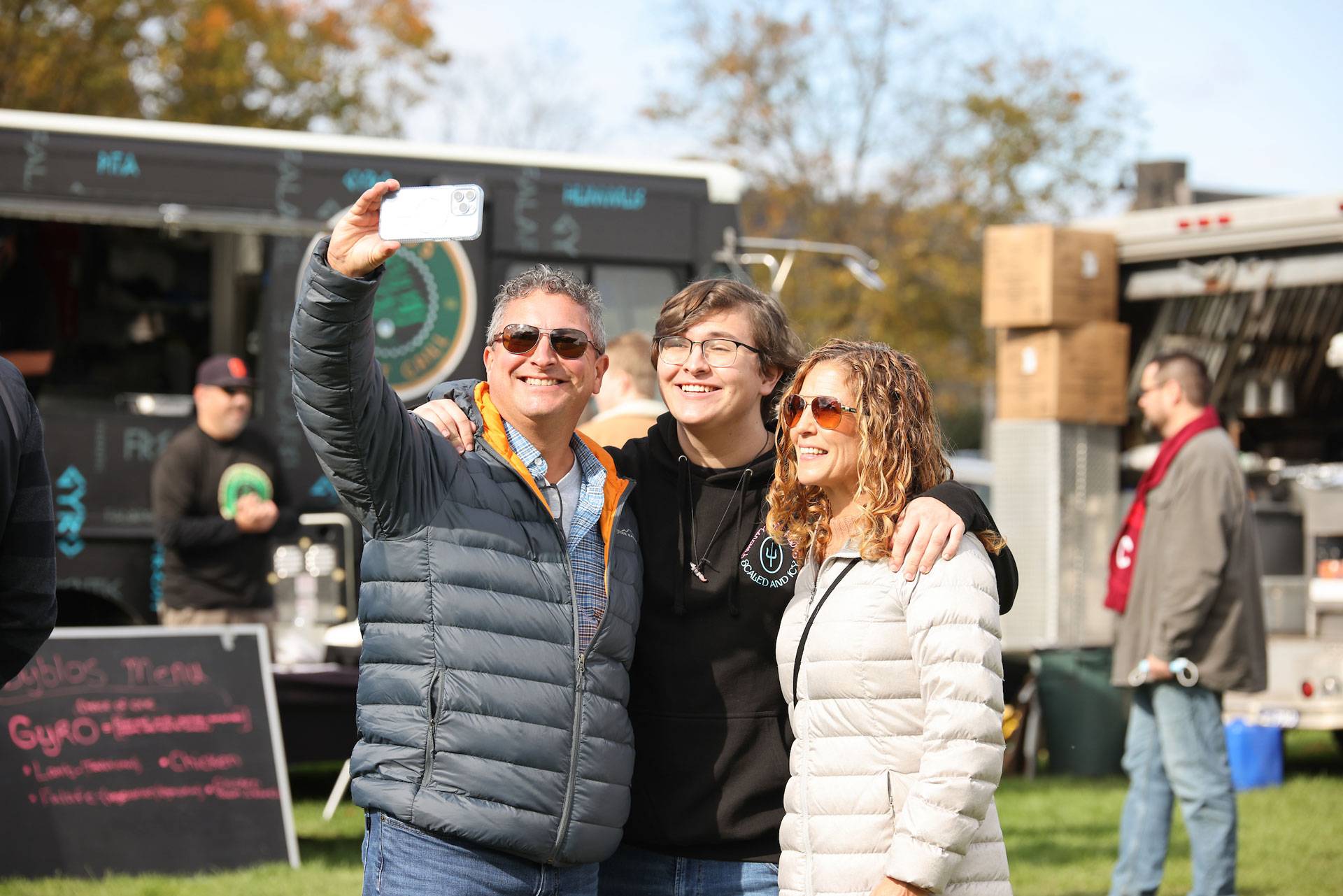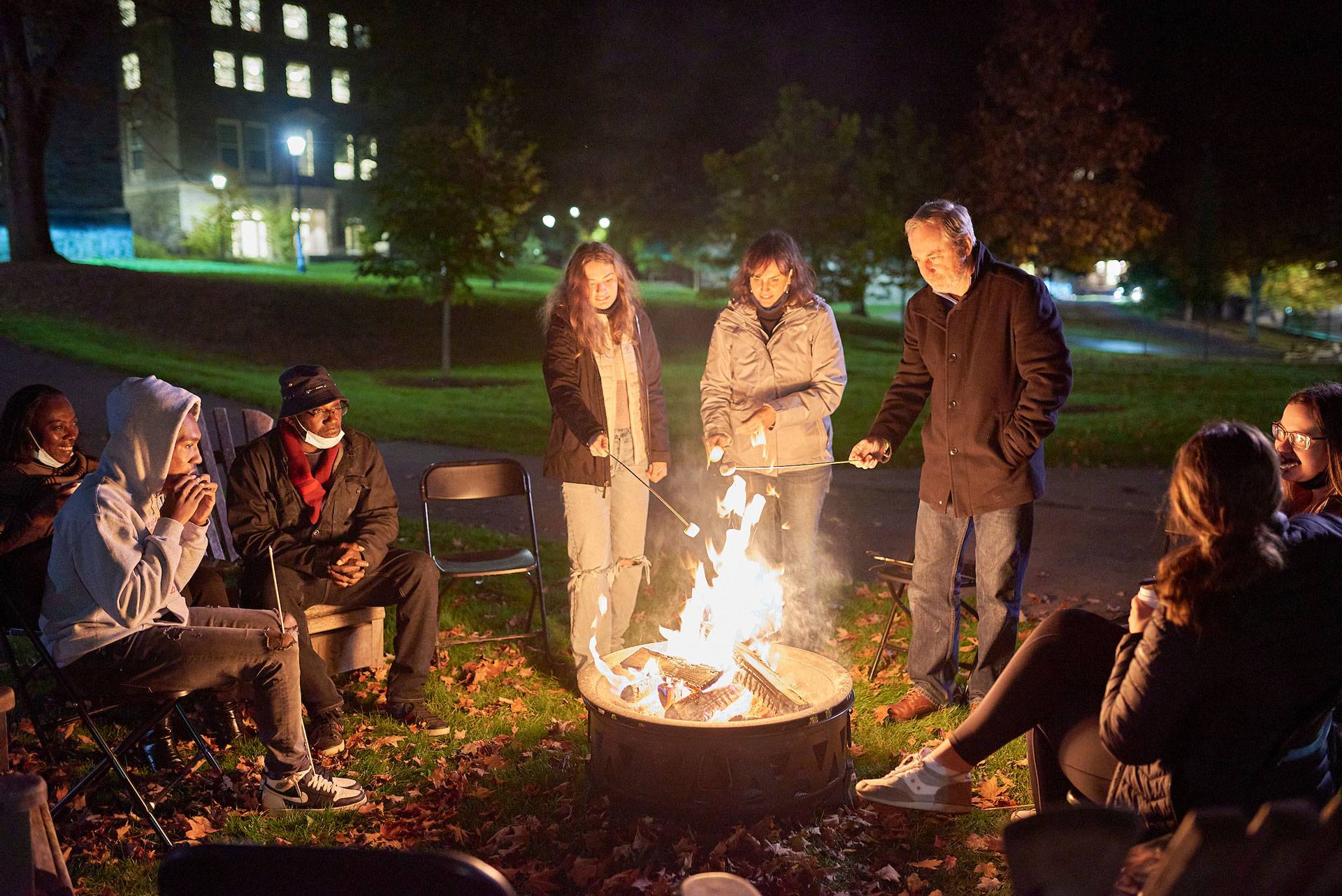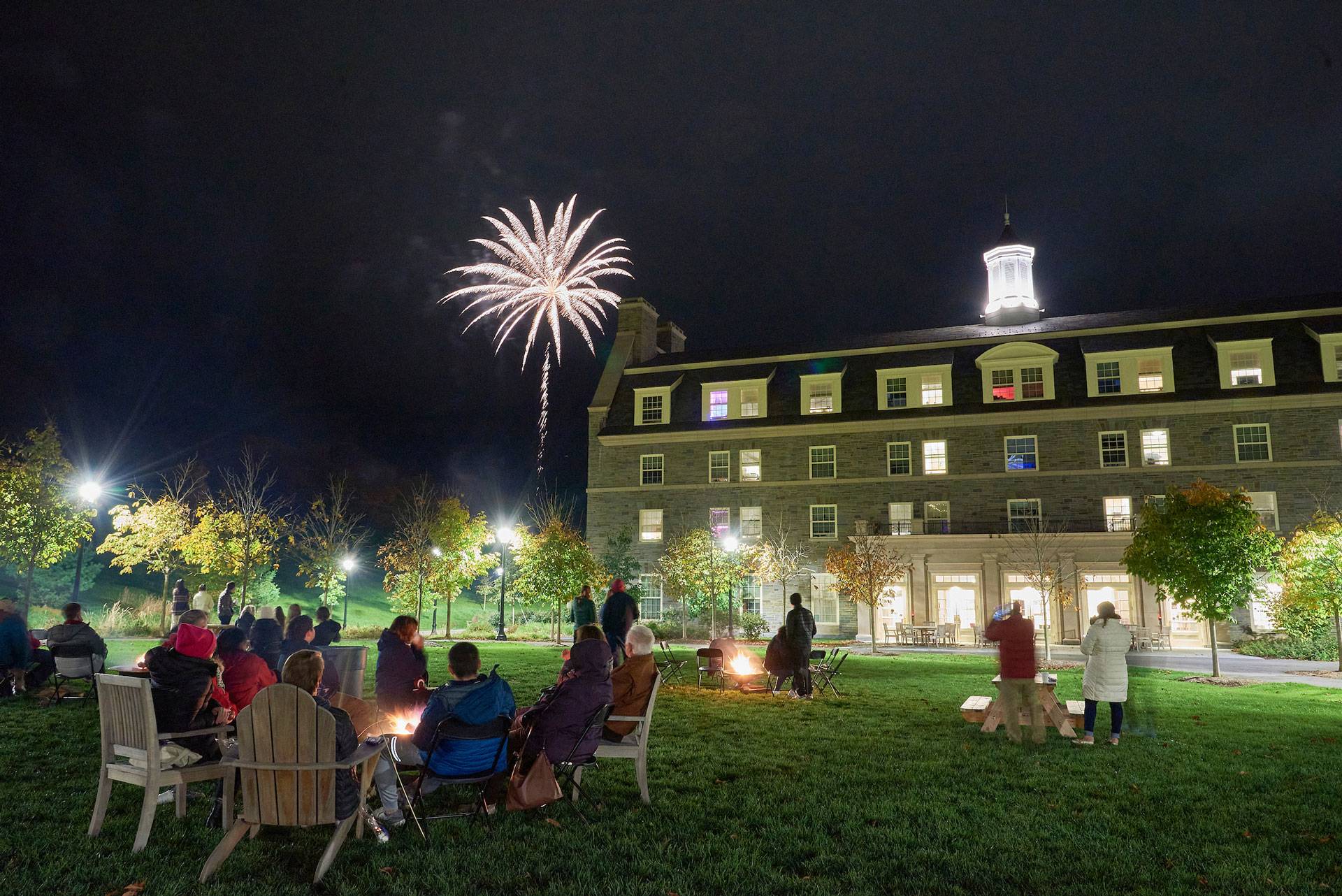 "We attended many events. Some highlights for me were the Visualization Lab, fire pits, and fireworks," said Cindy Arcery. "I finally got a tour of campus from my sophomore daughter [Ilya '24]. As an added bonus, my daughter asked her twin brother to come. He drove over from his college, two hours away. So we spent the day as a family and celebrated their birthday a week early. It was also great meeting other parents and enjoying Hamilton."
Christina Pehl and her husband Mark Headley traveled from Wyoming to join their son Dean '23 for the weekend. "I am impressed by the generosity of student groups and how much effort and planning they put into welcoming us and creating community," she said. "We left with new friends and raspy voices."