Editor's note: This story was co-written by Imani Ballard '18 and Lauren Hutton '21.
In 1970, the inaugural first-year class of women was welcomed into the newly coeducational Colgate University. Forty-nine years later, the University held a special two-day event to honor the ambition of these women and to inspire the next generation to walk proudly in their footsteps.
March 22–23, 33 alumnae and 106 current students attended Empowering the Next Generation: A Weekend of Supporting Ambitions and Celebrating Achievement. For participants like Mara Stein '19, this networking event felt "especially meaningful."
"It not only encouraged me to think about the particular challenges I face as a woman about to join the workforce," said Stein. "But it also provided me with lessons and resources that will help me overcome these challenges."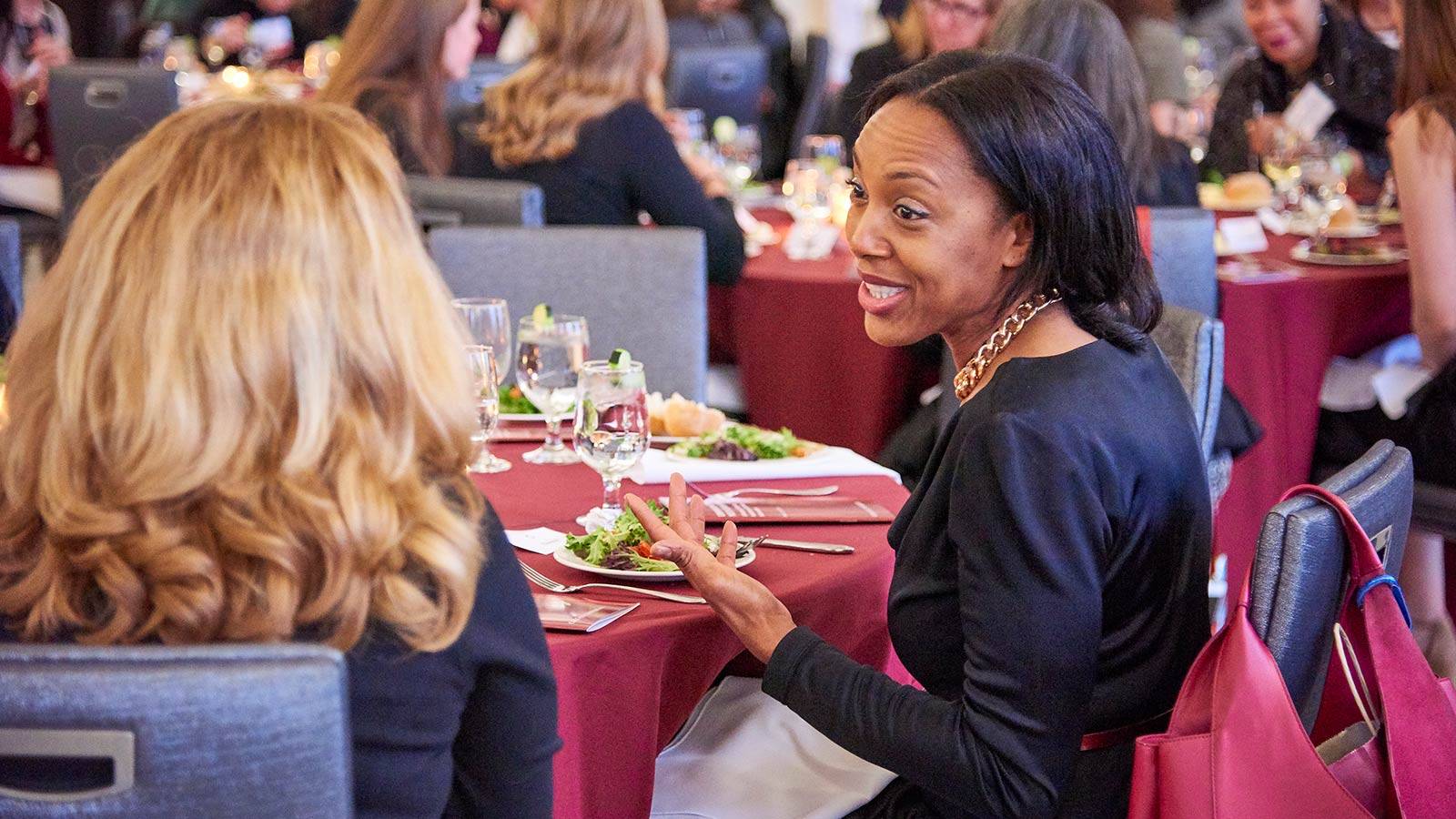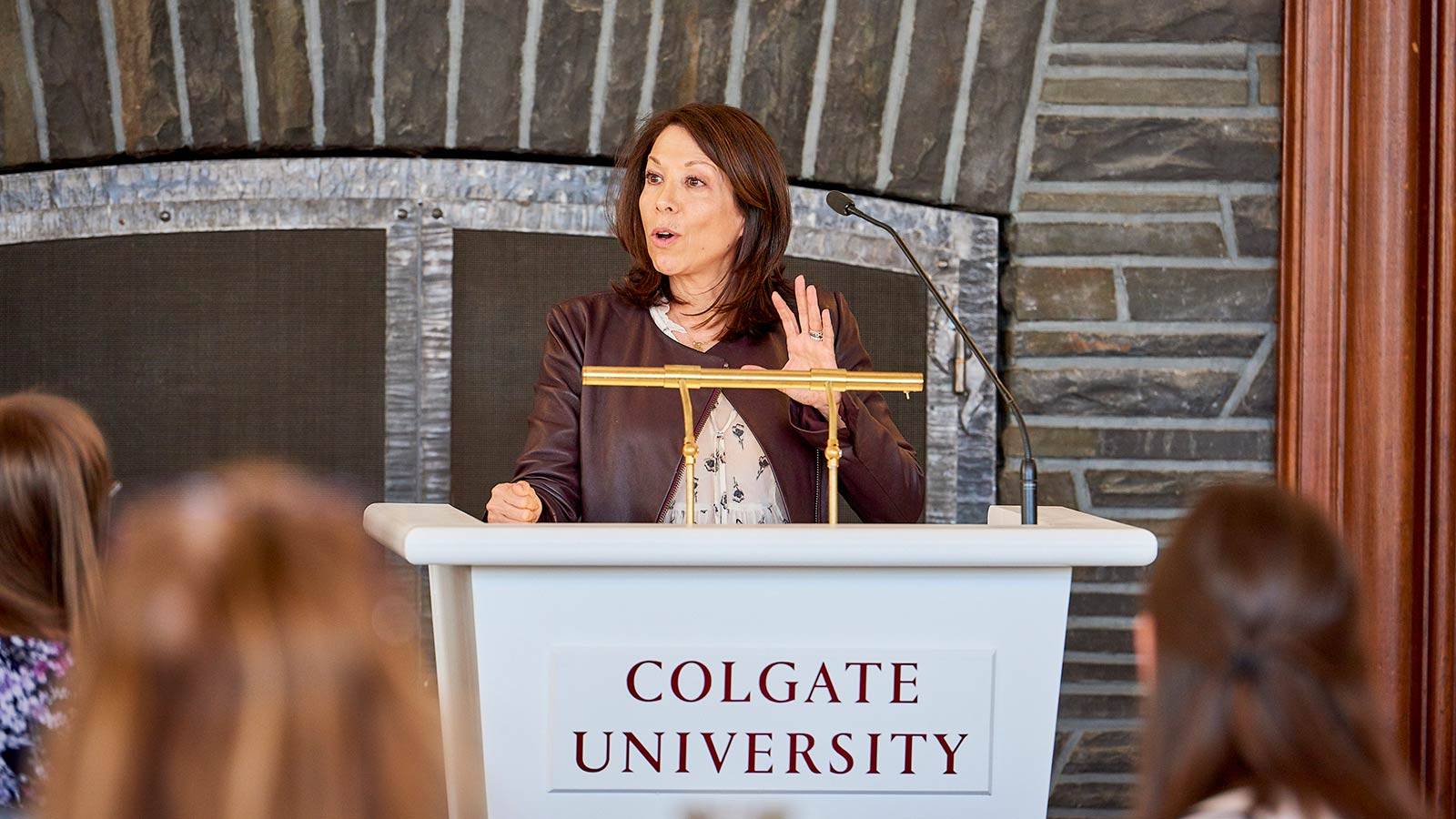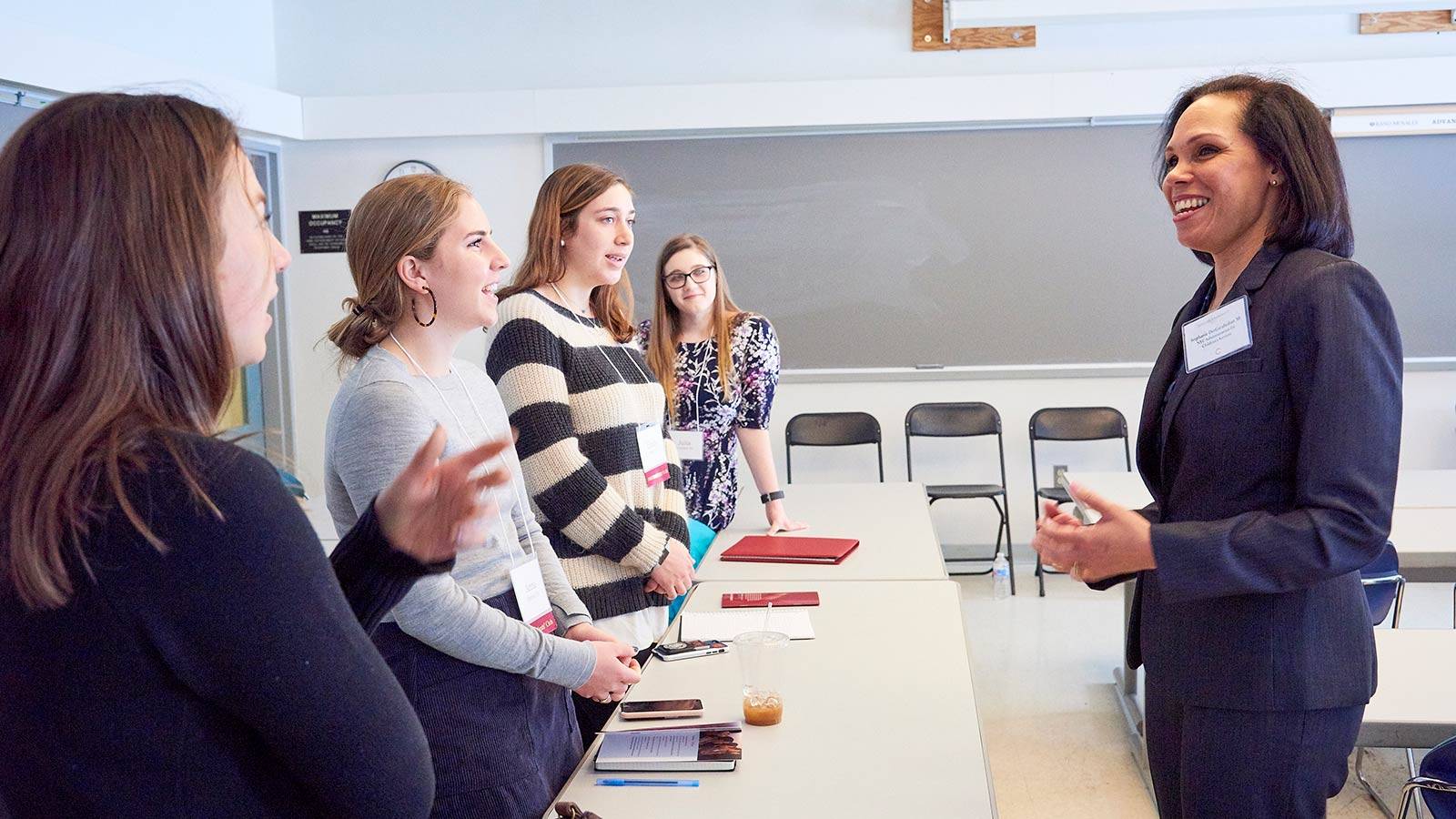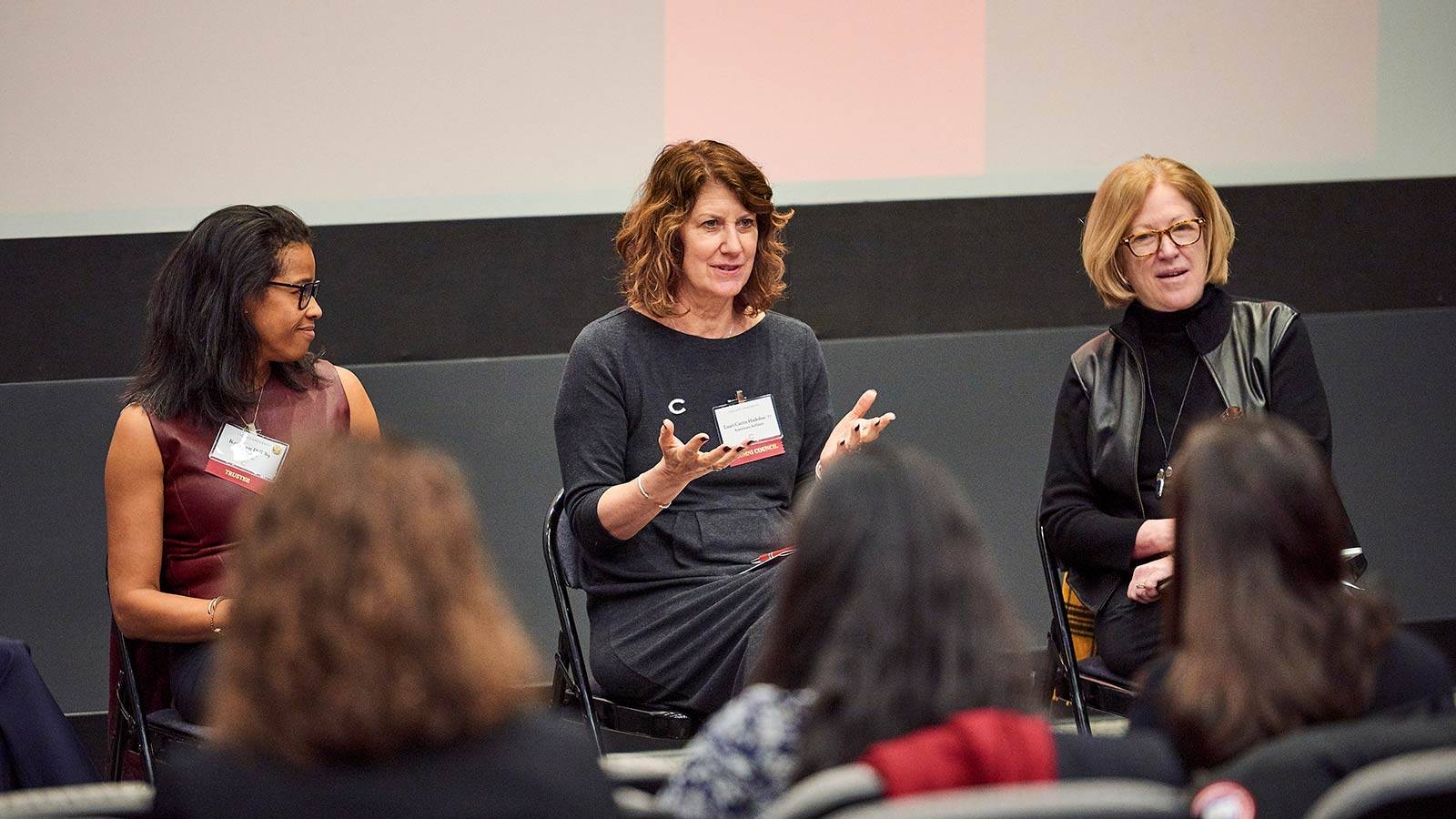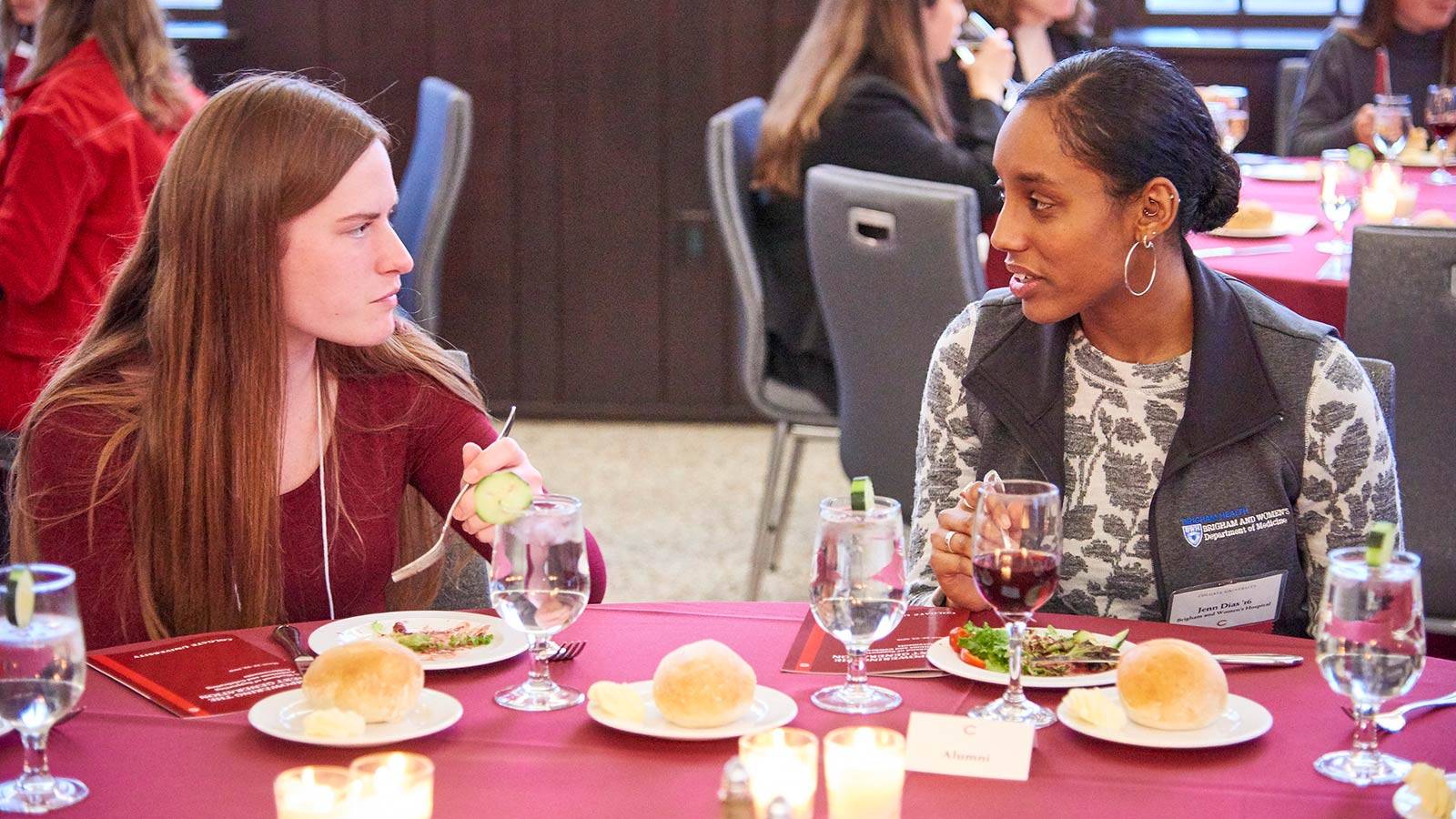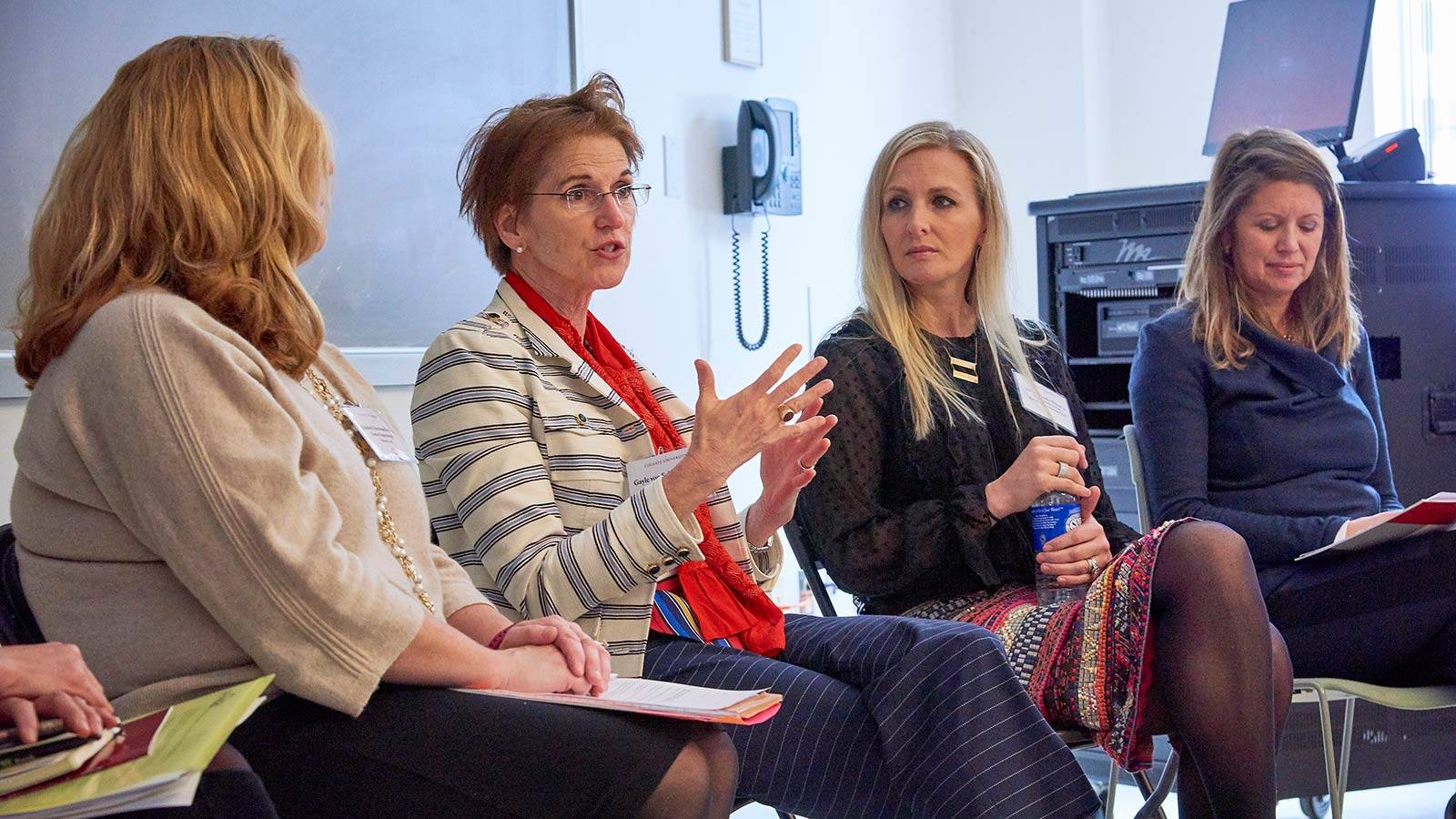 Mary Gay Scanlon '80, member of the United States House of Representatives from Pennsylvania's 5th District, provided the keynote address following Friday's welcoming events. During her remarks, she cited the "fortitude, forged from the Colgate undergraduate experience," as an influence that helped lead her to congress.
"The relationships you build here can certainly form a part of building your next chapter," said Scanlon. "As you go forth, I would urge you to find your passion and cherish your connections, because that is ultimately going to help you get to where you want to be."
On Saturday, alumnae hosted breakout panels throughout the morning and afternoon. These presentations tackled topics such as "Stepping into Leadership Roles," "Leaning into Underrepresented Careers," and "#MeToo and Navigating Gender Dynamics in the Workplace," among others.
During a recurring leadership panel, alumnae addressed what they wish they had known at Colgate and the ways in which they became leaders in their various fields, including the finance, airline, and technology industries. From encouraging risk taking and curiosity to highlighting the benefits of acquiring credentials, the women spoke on how they forged their own leadership styles and paths.
The "Leaning into Underrepresented Careers" panel involved storytelling from women in predominantly male industries, such as real estate and law. The advice shifted from ways one can and should demand respect to more lighthearted suggestions such as learning how to golf in order to be included in important conversations.
"I was very naive about [entering a male-dominated industry]. It helped me break a lot of barriers that I didn't know I was breaking, but it also meant, when I hit a glass ceiling, it was concrete, and I didn't know what hit me," Diane Danielson '89, Chief Operating Officer for commercial real estate company SVN, said.
... it dawned on me, I run this show — why am I being made to feel uncomfortable? And if I don't speak up for myself, who will?
The panels were punctuated by a lunch, featuring Carole Robinson '83, P'18, Buzzfeed's chief communications officer. Robinson spent the majority of her career working for MTV shortly after it was established. She told her fair share of horror stories about navigating relentless bosses and balancing parenting with work responsibilities.
Robinson particularly emphasized the underrepresentation of women, particularly women of color, in leadership roles and the need to include men in conversations about altering underlying biases that remain obstacles.
"I've been hearing that, in the #MeToo era, men have to be 'so careful about how they engage with female colleagues now that the rules have changed,'" she said. "To be clear, none of the rules have changed. The rules are the same ones we learned in kindergarten: we keep our hands to ourselves and treat each other with respect."
One of the last panels of the day, "#MeToo and Navigating Gender Dynamics in the Workplace," proved particularly relevant given Robinson's remarks. Alumnae shared deeply personal accounts of their experiences of sexual harassment in the workplace, demonstrating the ways in which they took action or what they wish they had done instead.
Caitlin Moore '11, director of operations of Live Events WME, reflected on the necessity of speaking up and trusting one's gut after having to deal with an inappropriate security guard.
"I think the way a lot of women react is to remain silent, so that you don't make them angrier or cause them to lash out," Moore said. "But then it dawned on me, I run this show — why am I being made to feel uncomfortable? And if I don't speak up for myself, who will?"
Empowering the Next Generation was hosted by the Colgate Professional Networks, Career Services, Alumnae Leadership Council, Presidents' Club Membership Council, Colgate Women in Business, Women in Computer Science, and IMPULSE.