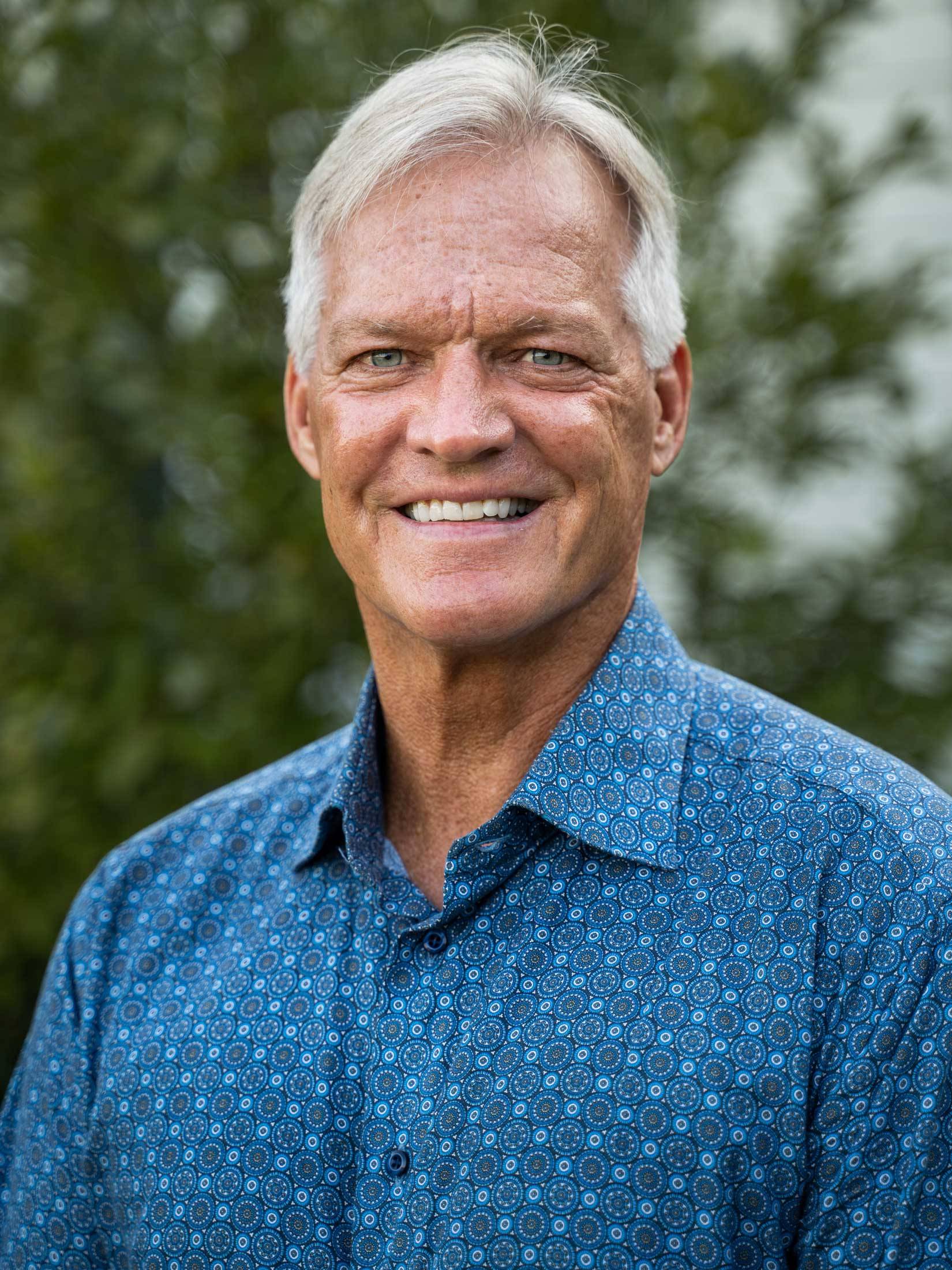 Murray Decock '80, who entered Colgate University as an international student (from Canada) on financial aid in 1976, and years later — as Vice President — led advancement teams that raised more than $700 million to support University initiatives, has retired as Senior Advisor to the President for Strategic Initiatives.
A first-generation college student, Decock majored in music and English literature while playing four years as a forward on the varsity hockey team. After receiving his Bachelor degree from Colgate in 1980 he went on to earn a Master's in Music from Indiana University and a Doctorate in Music from the University of Maryland, the latter while teaching as an adjunct member of Colgate's music faculty.
Decock's career in institutional advancement began in 1994 when he was hired to an entry-level position in Colgate's annual fund. Within a year he was named Director of the Annual Fund and began a progression through ever-more-senior positions (Director of Development, Associate Vice President and Vice President for Institutional Advancement) to become Senior Vice President for External Relations, Advancement and Initiatives. He was named Senior Advisor to the President in 2018.
Marshaling volunteers and a fundraising staff of 62 professionals, Decock organized and led a campaign ("Passion for the Climb") that raised $480 million for Colgate despite being launched just one year before the onset of the global recession of 2008. At the time, it was the second-largest fundraising campaign ever for a liberal arts college. His advancement teams still hold the Colgate records for the largest amount raised in one year — $66 million — and for the largest one-day giving challenge in the country when, on Friday, December 13, 2013, 5,683 donors responded with gifts and pledges of $5.1 million over 24 hours.
The many capital projects completed during Decock's tenure included: $200 million raised to endow financial aid ("I've always been passionate about financial aid and first-generation students, given that I was one," he said); the $62 million project that brought Case Library together with Geyer Center for Information Technology; construction of the $45 million Robert H.N. Ho Science Center; Class of 1965 Arena ($37 million); a new $16.4 million home for student and alumni career services, Benton Hall; and the $8.3 million Trudy Fitness Center. During the same time, Colgate donors endowed more than a dozen faculty chairs and four endowed coaching positions and contributed more than $12 million to support the University-owned Hamilton Initiative's efforts to restore downtown Hamilton, including renovation of the Palace Theater.
As Senior Vice President, in addition to fundraising, Decock provided administrative oversight for career services, the Office of University Communications, and the Hamilton Initiative. His work with the University's Board of trustees included membership on the Board's nominations committee. He served in the cabinets of six Colgate presidents and interim presidents, and he helped launch many signature programs that drew on alumni and parent resources to inform Colgate audiences on topics that ranged from biotechnology and energy policy to entrepreneurism and innovation.
As a student, Decock was featured in the dual roles of concert pianist and varsity hockey player in a film (A Day in the Life) that portrayed undergraduate life at the University. When he returned to campus to teach piano and music history and theory as an adjunct member of the faculty, he performed several times as soloist with the Colgate Concert Orchestra. As assistant conductor of the University Chorus he accompanied the group on two European tours and played the organ at St Peter's Basilica with Pope John Paul II in attendance. In 2016 he organized a group of instrumentalists who opened for Aretha Franklin when she was the featured performer in the Global Leaders Lecture Series. 
For the past five years Decock has taught a course in leadership, which has attracted to campus executive leaders from national firms such as Google, NewsCorp, Uber, Twitter, and Netflix to focus on the cultivation and development of emotional intelligence as it relates to change and innovation.
The Colgate Alumni Corporation recognized Decock's service with a Maroon Citation in 2005. 
Active in the community, Decock co-founded with his wife, Colgate alumna Sally Campbell, the Hamilton Emerald Foundation to benefit the arts, teacher training, and technology at Hamilton Central School. He has coached more than 48 youth hockey teams, including 13 years as head coach of the Hamilton High varsity. In 1995 he wrote, conducted, and performed an original composition as part of the Village of Hamilton's Bicentennial celebration.
Retirement will not signal inactivity for Decock, who will continue composing original music and performing on piano. In fact, some of his original compositions are featured in the score for the new feature film Odd Man Rush, produced by Grant and Todd Slater, sons of Decock's former Colgate coach, the late Terry Slater.