Colgate completed its run to the Patriot League championship Wednesday night with a 94–80 victory over defending champ Bucknell. One year after losing in the title game at Bucknell, the Raiders turned the tables — this time with a capacity Cotterell Court crowd roaring its approval. Read the story at gocolgateraiders.com.
All photos by Mark DiOrio.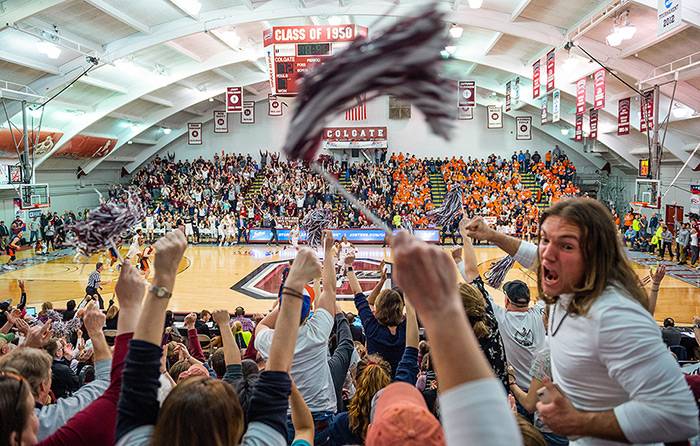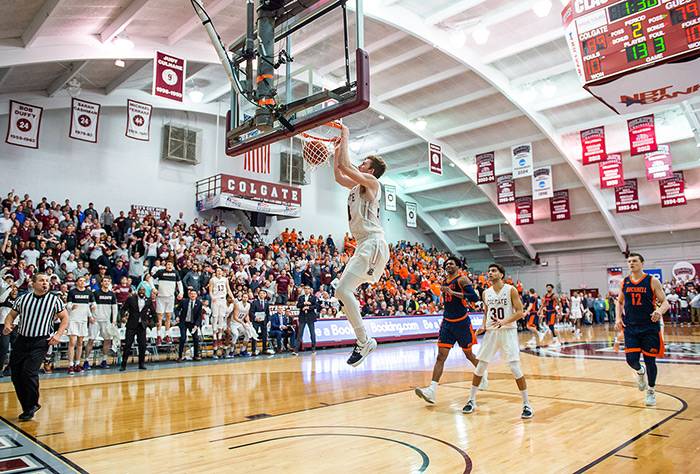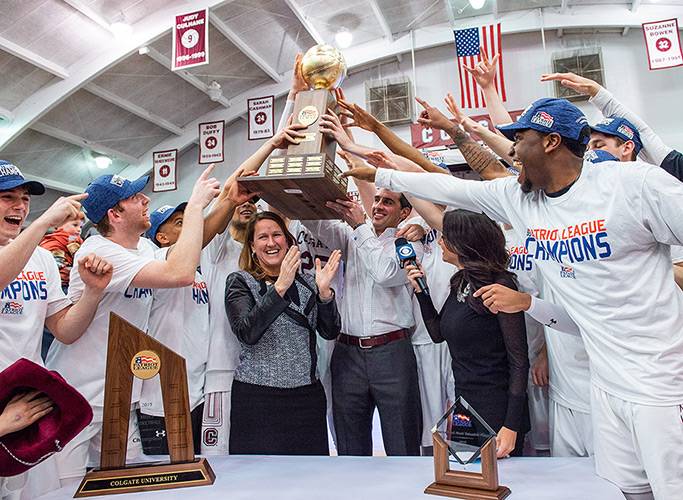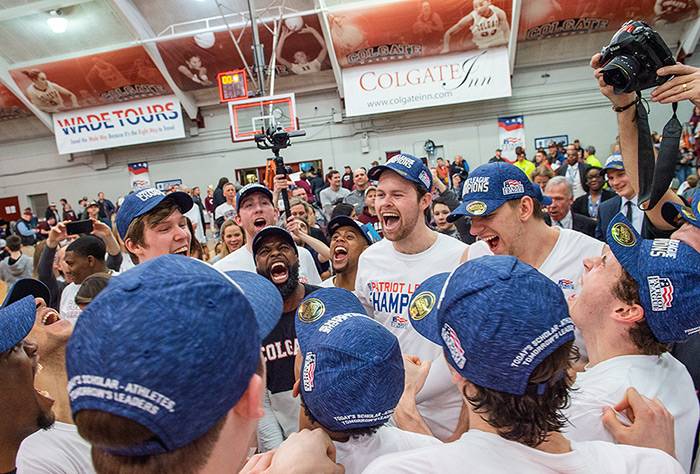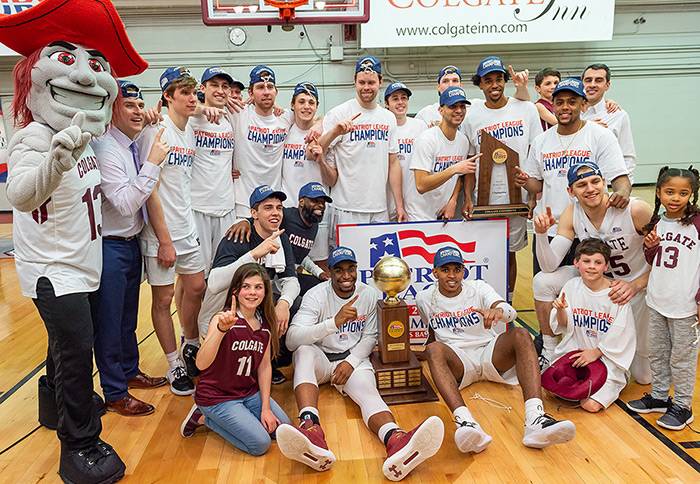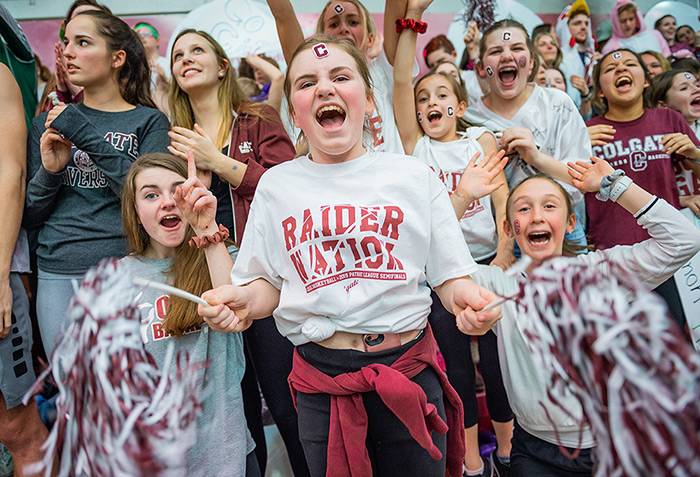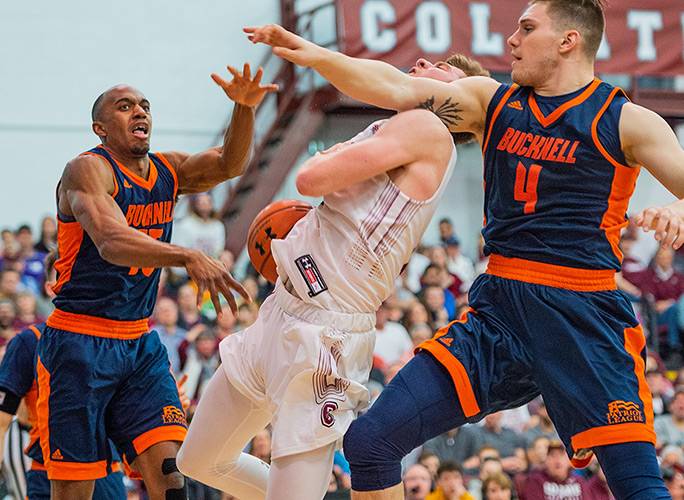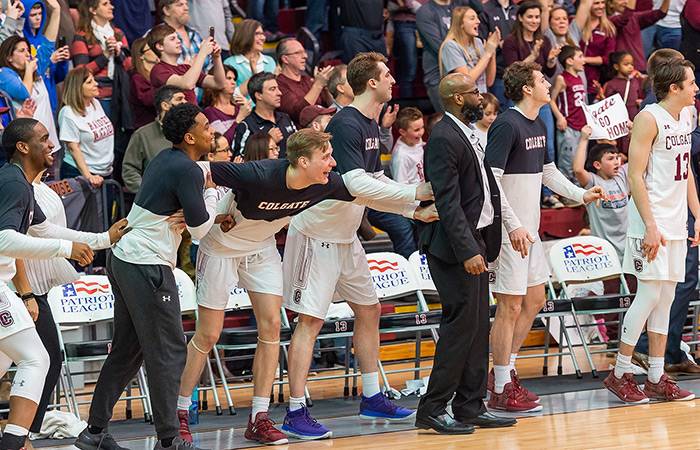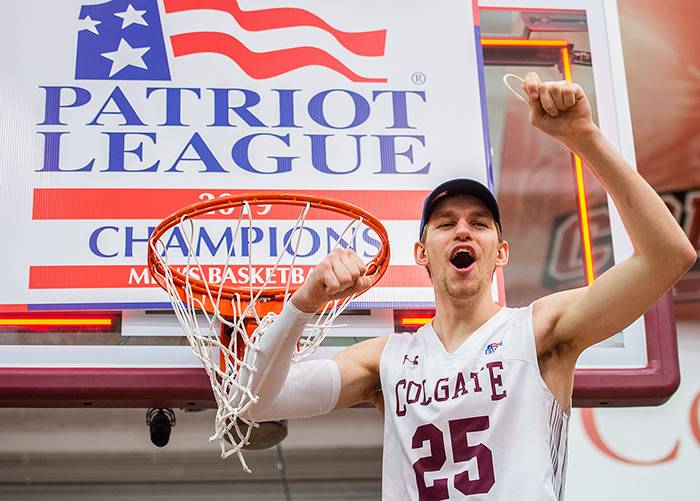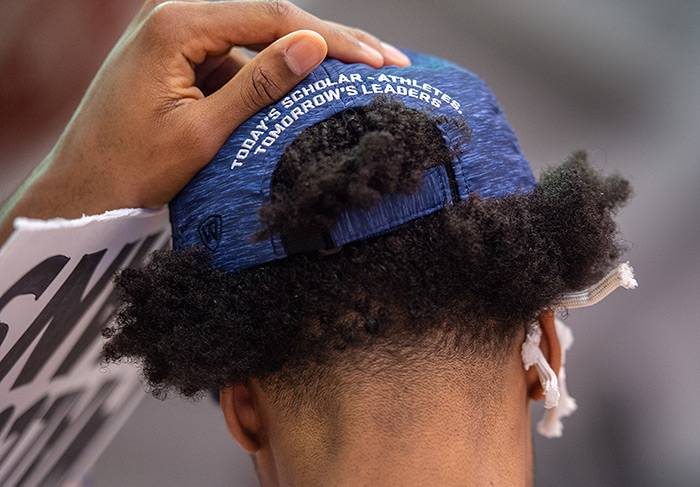 When the buzzer finally marked Colgate's first Patriot League championship in over 20 years, players embraced and wiped away tears as ecstatic Raider fans stormed the court.